Welcome to CMCA(UK)
Hello and welcome to the Autumn edition of the CMCA(UK) newsletter. As ever we've been keeping busy with various projects and V-Guard developments, read on to find out more...
CMCA(UK) pledge support to the Armed Forces Covenant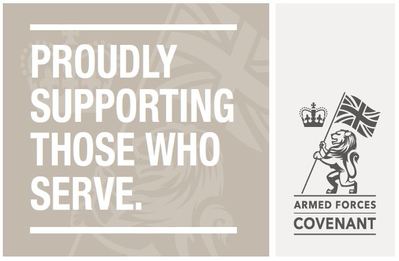 The Armed Forces Covenant is a promise from the nation to those who serve. It says, we will do all we can to ensure they are treated fairly and not disadvantaged in their day-to-day lives. The Covenants 2 principles are that;
The armed forces community should not face disadvantage compared to other citizens in the provision of public and commercial services
Special consideration is appropriate in some cases, especially for those who have given most, such as the injured and the bereaved
By signing the covenant, CMCA(UK) is pledging that we are an armed forces-friendly organisation who support the employment of veterans and service leavers. CMCA(UK) already supports current reservist employees with training and deployment and are proud to acknowledge the variety of transferable skills and qualities service personnel bring to the workplace, developed through their military careers. Since the covenant was introduced in May 2011 there has been a huge number of positive changes, but we recognise there is still more to be done to support serving personnel. For more information on the Armed Forces Covenant visit
gov.uk
.
Read more...
CMCA(UK) to partner with Getac for Global Security Event

CMCA(UK) is pleased to announce that we will be exhibiting at the UK Security Expo 2016, the UK's flagship event for the global security End-User. Following the success of the Transport Security Expo 2015, delegates of the two day event will be able to visit us on stand J23 where CMCA(UK) will be exhibiting in partnership with Getac, demonstrating the capabilities of V-Guard, our advanced under vehicle inspection system.
Fresh and unique in its offering UK Security Expo is the first to truly showcase 'end-to-end' security. The event consists of a series of conferences, workshops and immersive demonstrations and registration is free for security industry professionals, bodies and associations. Registration includes access to all conferences, workshops, live demos, exhibition and an evening networking reception held on Wednesday 30th November 2016.
If you would like book an appointment to discuss V-Guard or any of our services including Obsolescence Management, NATO Codification or Nitrogen Storage contact CMCA(UK) Business Development Manager
Antony Elliott
.
CMCA(UK) V-Guard making waves in the Security Industry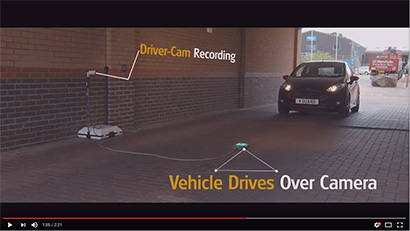 September and October have been eventful for CMCA(UK), seeing the first batch of V-Guard systems off the production-line and celebrating a successful few days at DVD 2016. The UK's most prominent Military Vehicles show attracted army personnel and MoD staff alike as well as a plethora of manufacturers from around the world, resulting in exceptional interest in the fully mobile under vehicle inspection system.
The event also coincided with the launch of V-Guard's highly anticipated promotional video which emphasizes its simple set up, ease of operation and effectiveness in streaming secure high definition images to its operator. V-Guard is a mobile 'checkpoint' system that can be deployed and operational in seconds with the ability to view and record a vehicles underside providing detailed imagery via a cutting edge HD camera. The V-Guard system can instantly record a driver's face, store number-plate information in any weather and has a 360° sensor which can scan vehicles at speeds of up to 30mph, while also taking rear and front pictures to enable cross-referencing for 'blacklisted' vehicles. The entire system is contained in a portable case connected to a tablet via wireless link.

Read more...
Codification Roadshow with UKNCB
A team of NATO Codification Subject Matter Experts from CMCA(UK) and our industry partners UKNCB will be visiting MoD Corsham on 1st December for the third session of the 'Shining a Light on Codification' Roadshows.

Codification is essentially the catalog
uing of all military equipment – not just weapons systems and hardware, but spares, clothing, medical items, food and anything else the services need to operate effectively.
The team will be available to assist with all technical and administrative queries relating to the Codification process. CMCA(UK)'s Codification Director Gary Harman comments, "The goal of organising these roadshows lies in helping Project Teams
understand the importance of Codification and the critical role it plays both in terms of its contribution to through life management and in optimizing the size and cost of the DE&S inventory. If we can help them reduce cost by utilizing whats already in place we've succeeded".
Read more...
May we take this opportunity to thank you for taking the time to read our newsletter. Please don't hesitate to contact us regarding any of our services or to see how we can help you. Contact our Business Development Manager Antony Elliott on;
+44 (0)1905 458 307 or
Antony.Elliott@cmcauk.co.uk
.
CMCA(UK) is once again recruiting! Due to increasing business opportunities we require additional Parts Researcher's to join our busy team at our Worcester HQ. The ideal candidate will need exceptional accuracy skills for researching and entering parts data into a database to support the developing obsolescence needs of our clients. For further information regarding all career opportunities at CMCA(UK) please visit our website.

CMCA(UK) Customer Feedback Programme

CMCA(UK) is a company committed to incremental improvement and the continuous development of our quality system. To ensure that we continue to deliver on our company policy to 'Provide products and services of the highest quality and value to our customers. Gaining and more importantly retaining their respect and loyalty', CMCA(UK) has a Customer Satisfaction Programme which involves conducting routine customer feedback reviews to establish our performance in the eyes of our clients.

We have selected a handful of customers in the last quarter to take part in the framework and facilitate face to face discussions with their CMCA(UK) point of contact. The results so far have been very positive, both in scoring CMCA(UK)'s performance and in highlighting areas that our clients require extra support.

CMCA(UK) has ambitious plans to grow the business but we are committed to achieving this growth responsibly. We will continue to conduct the customer feedback programme on a regular basis both to enhance our relationship with our customers and to ensure the highest quality of service is delivered.

Read more...

Pictured: CMCA(UK) Chairman Rob Crawford presenting a cheque to Garry Davies at the Fundraising Ball. Photography by Caz Holbrook.

CMCA(UK) were honoured to be the main sponsor of a fundraising ball that took place in Ross-on-Wye on October 7th 2016. The event raised an impressive £14,000 for Acorns Children's Hospice that will go towards providing a network of care for life limited and life threatened babies, children and young people and their families, across the heart of England. The evening, organised by the Acorns Ross-on-Wye Support Group involved a lavish 3 course dinner, dancing, live music and entertainment.

Read more...

Darren Murton, one of CMCA(UK)'s dedicated NATO Codifier's has once again been selected to represent England for the Disabled Golf Association match against Wales earlier this month. The match was hosted by the prestigious Cotswolds Club at Chipping Norton Golf Club in Oxfordshire and saw play for the Oldfield Trophy. Although England didn't win this time Darren, who plays off a handicap of 14, was extremely proud and honoured to have the opportunity to represent his country for the second year running. CMCA(UK) are extremely proud to have Darren as part of our team, watch this space as we report further on his golfing achievements.