WORLD FIRST AS NEW FILM CHART LAUNCHED…
…DOWNLOADS AND PHYSICAL SALES TRACKED
JURASSIC WORLD TOPS THE FIRST 10
SHOWMAN IS THE YEAR'S BEST
FOX AIMS TO KEEP IT RINGSIDE
OH MANDY, HOW HAPPY YOU MADE ME
UNIVERSAL PREPS COMEDY SLATE…
…AND UNVEILS JANUARY SLATE
QUOTE OF THE WEEK
AT THE MOVIES
TRAILERS OF THE WEEK
---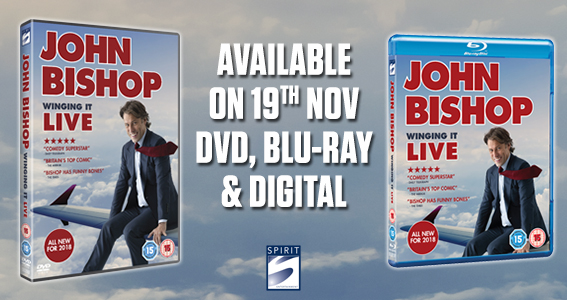 ---
If you can't read this newsletter or see the ads, please click here. We've been away for a few days for half term, hence the late running…
It was a good week for… A UK first for the industry as it boasts the first combined digital and physical film sales chart …
It was a bad week for… takedown requests to Google are down, suggesting piracy may be on the wane…
It's taken a long time to finally get over the finishing line, but the UK has again shown itself to be ahead of the game on a global level after unveiling the world's first film chart that includes download sales alongside physical numbers too. The weekly chart was unveiled by a triumvirate of BASE, ERA and the Official Charts Company, with the new overall film physical and download chart being published weekly on Wednesdays going forward. The chart pulls in information from Amazon, iTunes, Sky Store, Virgin Media Store, Rakuten TV and Talk Talk TV alongside the existing DVD, Blu-ray and 4K UHD sales from traditional and online retailers too. What's more, the new chart, launched in a blaze of publicity this week, will also benefit from a show of its own, giving the film chart the kind of exposure and backing enjoyed by Official Charts Company's music listings too. Each week the company will produce a Top 10 Official Film Chart Show, which will count down the biggest titles every week, as well as featuring coming soon previews. This will list the format availability as each title comes up too. It's available for syndication, with a further shorter version used for social media. Scripted by film journalist Hanna Flint, it appeared exclusively on Yahoo Movies this week as part of the launch, with the site being an official partner. Perhaps it was fitting that the first title to scoop the number one slot in the Official Charts Company's new film chart was a title that was available in its exclusive digital window and yet to come out on physical formats (the chart is compiled from Monday to Sunday returns): Jurassic World: Fallen Kingdom. The blockbuster attained pole position on the strength of downloads alone, while its physical release this week should ensure the same film is there or thereabouts next week too. Sicario 2: Soldado made the number two slot in its first week as a full release taking in all formats. And The Greatest Showman (see below), is still hanging around, it's currently at number three. Paramount's Sherlock Gnomes is another title that makes the top 10 on the strength of download-only.
Comment on the initiative came from all three of the key players. Official Charts Company chief executive Martin Talbot said: "We are delighted and very proud to be launching the world's first Official Film Chart including download figures and are hugely grateful to the services who are contributing to it. The Official Film Chart will be the definitive snapshot of the UK's favourite movies on disc and download - for the first time, both film fans and the industry will be able to review the biggest selling titles every week across both physical and digital formats, which is a huge step for the industry." BASE chief executive Liz Bales added: "In an ever-changing but consistently dynamic home entertainment industry, it has been felt for some time that there should be a method of both celebrating and signposting audience engagement with owned content and the brand new Official Film Chart does just that. With significant growth in digital ownership, and ongoing engagement with the full suite of physical options – including 4K UHD, Blu-ray and DVD – it is clear that film in all its forms continues to be a must-own commodity. Over the last couple of years, BASE has worked closely with the our members across distribution and online retail in particular and, in tandem with the Official Charts Company, provided a crucial bridge to unlock the digital data necessary for this world first combined chart to land with authority. Having done so, and with the heritage and gravitas the Official Charts Company gives the countdown, we are hugely excited to be able to celebrate the inaugural chart, with Jurassic World: Fallen Kingdom a worthy first recipient of the coveted number one slot. With the release schedule ramping up as we move into the busy pre-Christmas sales period, we look forward to celebrating further successes in the coming weeks." ERA chief executive Kim Bayley noted: "Thanks to digital services and retailers, film fans have a greater variety of ways to buy and own the movies they love than ever before. We are delighted to collaborate with OCC and BASE to supply the data which will power the world's first weekly movie chart." More comment on our website…
---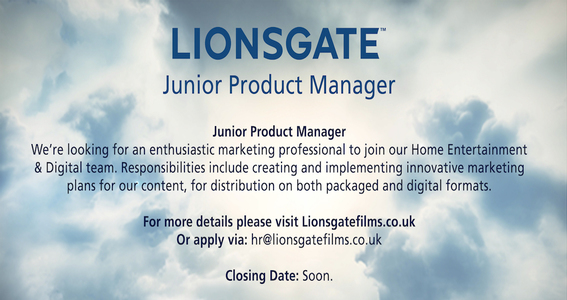 ---
Back to the top 10 titles on the new film chart and Jurassic World: Fallen Kingdom's success as a download seems to have been mirrored by its physical release and huge profile this week. Commenting on its success, Universal's head of marketing Poonam Chudasama said: "After an incredible campaign launch we are really pleased to see strong sales performance on Jurassic World Fallen Kingdom and hope to see this continue throughout Q4 as we move into the key gifting period."
And also scoring big is Sicario 2: Soldado from Lionsgate. The company has turned the title round from being a relative theatrical under-performer (the sunny summer and World Cup double whammy did it no favours) into a strong converting retail release. Commenting on its success, Lionsgate's head of marketing for home entertainment Ben Grunbaum said: "We're very pleased with the sales around the current number 1 title in the market; Sicario 2. Of the 30k units sold, 35 per cent came from Blu-ray or 4K UHD, and we also saw another 4k sales from the double pack. The title had a fantastic Box Office conversion, both physically and digitally. Our marketing support on the title will continue, with a focus on gifting as Christmas creeps closer."
At the same time as unveiling its new film chart, the powers-that-be also revealed the year's best seller thus far, looking at the top titles in the first three quarters of 2018, up to the end of October. And it's no surprise to see The Greatest Showman, the gift that keeps giving, in the top slot. The theatrical sensation of the year is also the home entertainment biggie, with aggregated sales of more than 2 million units. Of those, 1.4 million units were DVD and Blu-ray, with 600,000 or so sales coming from downloads. The year's bestsellers continue with Star Wars The Last Jedi at number two, its 1.1 million physical units and 160,000 downloads (it's the 10th biggest download title of 2018) highlighting how some titles are more traditional physical than download for franchise collectors and Avengers Infinity War at number three (its combined sales now total more than 1 million units and it's the second biggest download title). There are four other comic book titles in the top 10 (Thor Ragnarok, Black Panther, Deadpool 2 and Kingsman The Golden Circle at numbers seven to 10 inclusive), with a further three family titles (Paddington 2, Peter Rabbit and Jumanji Welcome To The Jungle) at numbers four, five and six.
Fox is certainly going out in style following the acquisition of the studio by Disney, which will be implemented in the months ahead. For with The Greatest Showman it has the biggest of the year so far, a title which we wouldn't bet against ending up in a similar position come year end, as well as two further top 10 biggies of 2018 in the shape of Deadpool 2 and the Kingsman sequel. As noted here last week. the likes of Bohemian Rhapsody and Widows, released this week, alongside others, mean its set for a strong 2019 too. Commenting on the success of The Greatest Showman, FOx's Nairi O'Brien said: "In the words of P.T. Barnum 'the noblest art is that of making others happy' and The Greatest Showman has certainly achieved that with over 2 million sales to date. It's been THE feel-good film of the year and we're excited to bring some new retailer exclusives to fans this Christmas to ensure the show goes on and on into 2019."
---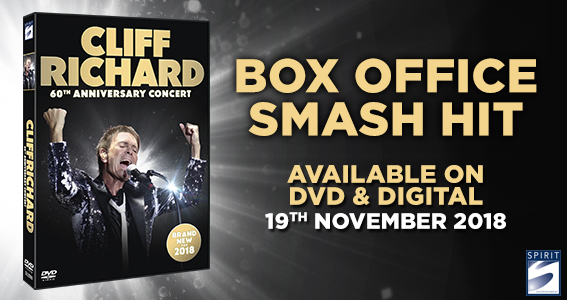 ---
It's worth noting a few recent successes currently sitting pretty in the charts, with one key title we've mentioned here a few times (and one of our hands down films of the year), Mandy. The Nic Cage horror is one of the year's most out there movies, featuring the beloved star giving one of his most over the top performances. Given its likely appearance in a lot of the more forward thinking year-end top 10s (the Daily Telegraph's Robbie Collin, who hosted the recent Q&A with director Panos Cosmatos, is among its higher profile fans), it could continue for some time to come too. It shows how a well-timed strategy can work, with its release ahead of Halloween on October 29 coming on the back of its LFF premiere. There was also the special screening (covered here), with further support at the MCM London event, as well as outdoor advertising, a special competition on Posterspy for alternative artwork, and social elements pushing a JointheMandyCult hashtag to spread word of mouth. Commenting on its success, marketing manager Drew Masters said: "Mandy has smashed expectations with both box office and home entertainment performance exceeding forecasts. We've seen a similar pattern to the US with advanced ticket sales in the thousands even before the film was released and cinemas reporting an unprecedented demand for tickets despite the film now also being available on home entertainment. The Limited Edition HMV Exclusive VHS style Blu-Ray sold out nationwide in a matter of days and Mandy has broken into the Official Charts Top 10. We're delighted with the groundswell of support from fans and we're proud to have released such an authentic and masterful film."
Also performing well out of the blocks were the first two John Carpenter titles given the full Studiocanal classic treatment, restored and revived at he end of October. That brace, They Live and The Fog, will be followed shortly by the next two, Prince of Darkness and Escape From New York. We've covered them extensively here already, but it's worth an update given the strength of the sales. Commenting on the activity, Studiocanal's Tara Hutton aid: "Tis the season for all things John Carpenter and we have had a storming week 1 of sales in the first phase of the launch of our 4k restorations. The limited collector's editions have gone down a treat with eager fans, demonstrating a huge appetite for high end restorations of cult classics. Prince of Darkness and Escape from New York are the next to launch, coming out on November 26. Pre-orders already leave us poised for success as consumers are clearly keen to complete their Carpenter collections."
---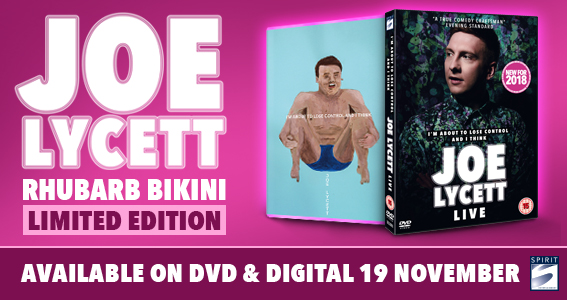 ---
It's the season for comedy releases, as covered here extensively last week and we've been talking to Universal this week about its raft of stand-up and comedy titles due in stores in the coming weeks. It has the usual wealth and breadth of talent on offer you'd expect from the major, with plenty of big names with established track records. The include Jon Richardson's Old Man Live (November 19), Bill Bailey's latest, Limboland (November 26), Sarah Millican with Control Enthusiast on December 3, Kevin Bridges (arriving on Friday December 7 on DVD and digital) and, as ever, more from Mrs Brown's Boys (more on that below). Commenting on its batch of titles, Universal marketing director Louisa Mitchell said: "We are incredibly proud of the strength of our comedy line up this year which features some of the UK's best comedians at the top of their game. Scotland's biggest comedy export Kevin Bridges is back with his brilliant sell out new show, we have a new offering from the undisputed queen of comedy Sarah Millican, Jon Richardson is back with his nationwide tour Old Man, Bill Bailey returns with his first new release in 5 years and it wouldn't be Christmas without Mrs. Brown's Boys and we have three offerings to delight the devoted fans of the franchise. All releases will be supported by comprehensive 360 degree campaigns targeting both loyal fans and the wider gifting market. Our ambitious plans encompass engaging social media, traditional above the line media and high profile talent led PR and we are thrilled with the support we are receiving from both our digital and retail partners."
Mrs Brown's Boys is, despite what its many critics might say, the franchise that simply refuses to go away, with its profile increasing in the run up to Christmas and its sales prospects during the final quarter equally difficult to ignore; as the major notes, "Christmas wouldn't be Christmas without Mrs Brown". Monday November 12 sees two separate titles, Christmas Surprises and a boxset of seasonal specials Christmas Package arriving, with a further title, All Round To Mrs Brown's Series 2, due on December 3. Universal is planning a two-pronged campaign, with the first aimed at fans in November, with a big gifting push targeting TV and print media in December. Commenting on the release, marketing manager Grace O'Donnell said: "We're leveraging our Mrs. Brown USP by shamelessly playing on the Christmas angle taking a fresh approach to the franchise, and are hoping for strong sales next week through to Christmas."
More Monday releases, and returning to Studiocanal and its classic catalogue fare (the company has, of course, got the largest library in the business), and it follows its Carpenter activity with a blitz of titles starring Sylvester Stallone. The titles, all three Rambo films, kicking off with First Blood, as well as the seminal actioner Cliffhanger, have all been given the 4K treatment, and, as Studiocanal's Thom Leaman noted: "The original Rambo trilogy created the blueprint that so many action films have followed ever since. We're proud to be giving the fans the chance to experience them in fully remastered 4K glory for the very first time. Not content with Rambos exploits we have also given the 4K remaster treatment to a later Stallone classic – Cliffhanger. Pre-orders for all titles have been strong indicative of the fanish appetite for these classics."
---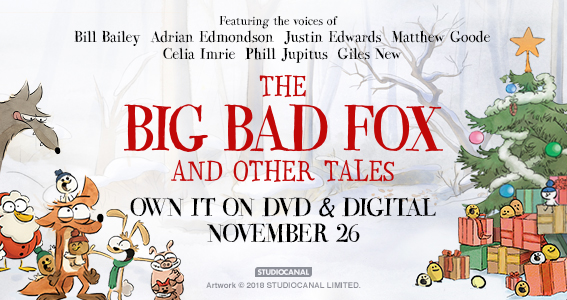 ---
The great and good of the industry, or rather executives and acquisitions types, have been over in Santa Monica this week, schmoozing and picking up titles for UK release. As ever, we have some moles on the ground, and the overriding sense, according to some, was that "it's tough out there". And, our source noted, "there's a real sense that companies are trying to diversify". More announcements due in the next few weeks, but here's a few…
Attitude used the start of AFM to announce a major acquisition made outside of the event. It unveiled its latest release A Private War, which stars Rosamund Pike in the acclaimed biopic of former Sunday Times journalist Marie Colvin, due at cinemas early in 2019. The film had got a gala premiere at this year's LFF, a rarity for a film with no UK distributor to have such a high profile festival screening. Commenting on the acquisition, Altitude's Will Clarke said: "Rosamund Pike delivers her best performance yet; she's outstanding. Matthew has crafted an extraordinary film and a powerful testament to Marie Colvin's courage and tireless dedication to journalism. We are incredibly proud to be releasing A Private War in the UK and Ireland." "A Private War tells the story of one of The Sunday Times' most celebrated journalists," added Aviron Pictures' David Dinerstein, "and we couldn't be more pleased to have the team at Altitude overseeing its release in the UK - a place that ex-pat Marie Colvin chose for her home. We are confident they will give this powerful film the campaign and release it deserves."
Also busy at AFM was Parkland Entertainment, the new distribution arm of the production company being headed up by industry stalwart and old chum of ours Tom Stewart. Part of a new wave of smaller distributors who are cropping up in the UK, it has been busy at this year's event, with a trio of projects announced. These include Trautmann, a biopic looking at the legendary goalkeeper, who notoriously played in a cup final with a broken neck; The Public, which stars and was written and directed by Emilio Estevez, with a name cast joining him in this drama about a library which becomes a refuge for the homeless; and The Inn At The Edge Of T`he World, directed by Charles Dance and featuring Joanna Lumley, Mark Williams, Gregor Fisher and Freddie Fox, giving it strong potential with the silver surfer audience. Commenting on its selections, the company's Tom Stewart said: "It's been a very busy start for Parkland Entertainment with these new Acquisitions to our slate which is coming together nicely the type of films we want to bring to our targeted audience." The deals were put together by Stewart alongside Parkland Pictures and Entertainment ceo John Cairns.
---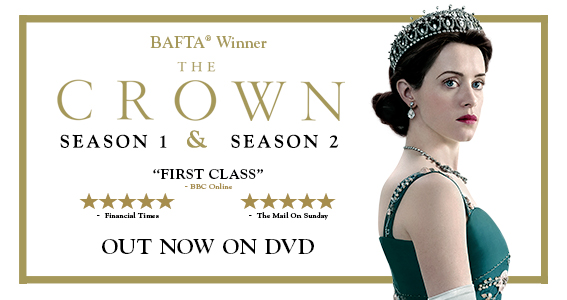 ---
Everyone is, it seems, catching the VHS bug. After Universal and HMV's impressive set of VHS-style packaging, which mirrors the old-fashioned bigger boxes, but contain booklets alongside dual format editions, others are now looking to this style too. Latest to announce is Eureka, which is giving a similarly stylish treatment to one of its titles, Fright Night, It too is going the exclusive route, with Zavvi getting the title for its site only. Commenting on the initiative, the company's national accounts manager Marcus Garwood said: "Gifting season is now upon us and for the horror fan in your life we are really proud of the recently announced Zavvi Exclusive, VHS-styled Edition of Fright Night we have put together especially for them. Fright Night was one of the key VHS releases of the Eighties so the retro VHS styled packaging of this Limited-Edition set is just perfect to re-live the nostalgia. Inside as well as fully loaded DVD and Blu-ray discs of the film you also get a mini Theatrical poster and two glossy collectors postcards featuring both a still frame from the film and a behind the scenes shot. Since its announcement on Halloween the customer uptake on this limited edition set has been manic; So you really do need to be quick and head on over to Zavvi if you want to get your hands on one of these!"
Sticking with Eureka, and the company has announced its line-up for January 2019, making it among the first to show off its wares for next year. It's an impressive line-up, including one of our all-time favourites in the shape of Laura. Here's national accounts manager Marcus Garwood, again, on the slate. He said: "We are starting off 2019 in fine style here at Eureka Entertainment with both Classic & Brand-New Cinematic delights lined up for January. First up on our Masters Of Cinema imprint we are proud to present a stunning Blu-ray Edition of Otto Preminger's quintessential film noir Laura. Featuring both the extended & original theatrical versions of the film as well as a substantial set of extras (including Lux Radio Theater, Screen Guild Theater and Ford Theater Radio adaptation broadcast recordings) this is a release no film noir fan should be without. Staying with our Masters Of Cinema imprint we also have Robert Aldrich's twisted psychological Thriller Hush…Hush, Sweet Charlotte. Starring an Oscar-winning line-up of Bette Davis and Olivia de Havilland this tense tale of murder, mayhem & deceit makes its Blu-Ray debut here in the UK on January 21. Onto new Cinema now as we head over to Iceland for Director Hafsteinn Gunnar Sigurðsson's latest film Under The Tree. This dark suburban satire has been picking up glowing reviews across the press, with The Times summing things up perfectly by stating 'If you thought Nordic drama was dark, then get a load of their comedy'. Ground breaking and thought-provoking world cinema then; a perfect fit for our Montage sub-label's remit on which this release appears."
And we'll end where we started and with some industry news and it's good to see BASE industry bodies such as DEGE, like a duck in the water, seemingly calm above the surface, but furiously paddling below the waves to help keep the industry moving in the right direction. The latest initiative has seen it putting together a new asset pushing the benefits of 4K UHD Blu-ray. It's being shared across social media and through finadanyfilm.com, with paid activity on social pushing it further. It will also be used in various forms across Currys PC World and Richer Sounds stores, with the likes of BBC Studios, Disney, Lionsgate, Sony, StudioCanal, Twentieth Century Fox, Universal and Warner all involved. The announcement noted: "Charged with the task of creating impactful marketing assets that highlight 4K UHD Blu-ray, in conjunction with 4K UHD screens, as the best possible home entertainment experience, the DEGE will today commence the promoted roll-out of a brand new social media asset that targets audiences with a consumer-friendly, aspirational message." You can see it here. And while we're on the subject, here's the most recent industry-supported Download & Keep article from the Telegraph…
---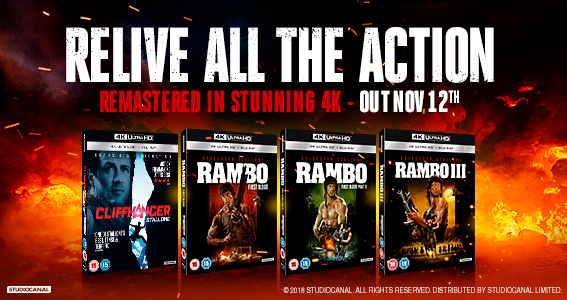 ---
"Piracy often arises when consumer demand goes unmet by legitimate supply. The best way to battle piracy is with better, more convenient, legitimate alternatives to piracy, which can do far more than attempts at enforcement can. By developing products with compelling user experiences like Google Play Music and YouTube, Google helps drive revenue for creative industries and steer people toward legitimate alternatives. Google also supports the larger ecosystem by providing the cloud infrastructure that other legitimate services depend on to deliver fast, reliable streaming to their customers.
"Today, Google's services are generating more revenue for creators and rightsholders, connecting more people with the content they love, and doing more to fight back against online piracy than ever before. YouTube and Google Play have helped millions of creators worldwide to reach global audiences and generate revenue. Along with new Google Search features, these platforms have made it easier for fans to find licensed copies of their favorite music, videos, books, and other creative works. By building industry-leading tools like Content ID and our Search demotion signal, working with policymakers and setting industry standards to cut off revenues to bad actors, we are tipping the scales against online piracy. Through continued innovation and partnership, we're committed to rolling back bad actors while empowering the creative communities who make everything we love about the internet today."
Google's latest report outlining How Google Fights Piracy lists its five anti-piracy principles (Create More and Better Legitimate Alternatives, Follow The Money, Be Efficient, Effective, and Scalable, Guard Against Abuse and Provide Transparency), with the first and its conclusion printed here. Takedown requests fell by nine per cent…
A cracking second week for Bohemian Rhapsody sees it retaining top slot at UK cinemas, where it has now taken more than £20 million. New entries in the box office top 10 included The Nutcracker And The Four Realms with £1.7 million and Slaughterhouse Rules and Peterloo which took more than £350,000 each.
Big news of the week in the seemingly never-ending crossover between film and television is the news that a film set in the same world as Breaking Bad and its successful spin-off Better Call Saul may be in the works. It seems as if creator Vince Gilligan has penned a script based on the original iteration, although details are scant. Needless to say, the news launched a whole series of speculative features and thinkpieces. Even those, however, couldn't damp our enthusiasm…
Netflix news and the streaming behemoth has got some new partners, and some blockbusting ones at that. It has hooked up with Skydance, the production company behind, among other things, the Mission: Impossible franchise, and has announced the start of filming on 6 Underground. The film is being helmed by Michael Bay, arguably the world's most bombastic director, with Ryan Reynolds starring too. It represents the first exclusive Netflix work for all of them, with the plot promising a return to the likes of early Bay flicks such as Bad Boys and The Rock. It is, the svod service said, a "returns to old-school action and character-driven spectacle".
The week's more obscure comic book news comes from Grant Morrison, not one of the most widely known names, but a writer and creator rated by the cognoscenti as one of the finest. For it seems as if he is working on a TV series take on his classic series The Invisibles. No news yet on which svod service or network is backing it, but there's certain to be a few lining up. Form an orderly queue…
Unlikely sequel news is that a follow up to Night Of The Living Dead, the seminal George A Romero flick that launched a veritable army of zombie movies, is in the works. Rights holder Living Dead Media said: "The his­tory and Night Of The Liv­ing Dead's place on the Mt. Rush­more of hor­ror films is known by most hor­ror fans and peo­ple all over the world. But, un­known to most is that in the 1970's, the orig­i­nal writ­ers and pro­duc­ers of Night penned a se­quel to their mas­ter­piece. A se­quel that in­ex­plic­a­bly has gone un­pro­duced for over forty years – un­til now. Liv­ing Dead Me­dia has brushed away the dirt from this amaz­ing fol­low up to a clas­sic and brought to­gether a great team to pro­duce the new film."
On the slate for next summer…
A very animated friendly week…
You're on The Raygun newsletter mailing list, which has been running for eight years, because you requested it, have been recommended to us or sent us emails. You can unsubscribe at any time, if you're daft, using the link elsewhere or by emailing as below. But of course, you don't want to do that, do you? We don't share your information with anyone else, we don't like cookies and we're the good guys. We care because you do…
To subscribe to The Raygun newsletter, please email
info@theraygun.co.uk
with subscribe in the subject matter
To unsubscribe, email

info@theraygun.co.uk

with unsubscribe in the subject
For editorial or advertising queries, contact

tim@theraygun.co.uk