4DVD DOUBLES Q4 AD SPEND…
…AND MORE TO COME FROM BBC WORLDWIDE TOO
CONSUMER CONFIDENCE CRISIS TO HIT DVD?
KNIGHT IN SHINING ARMOUR ARRIVES
SPECIAL VHS FOR, ER, V/H/S
CAPTAIN'S YULE LOG ARRIVES
BINGO, BEERS AND BRAWN NIGHT OUT…
BFI STEELS ITSELF FOR RELEASE
…AS ST GEORGE'S DAY APPROACHES
DEAL SPECIAL: NETFLIX AND DISNEY…
BLINKBOX LINES UP KIDS' FARE
WHERE NOW FOR LIMITED THEATRICAL RELEASES?
A PLONKING GOOD PROMOTION
TWEET OF THE WEEK
TRAILERS OF THE WEEK
---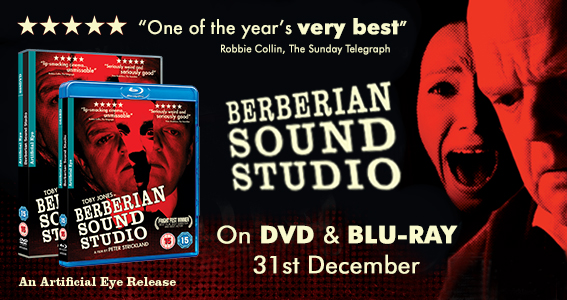 ---
If you can't read this newsletter or see the ads, please click
here
It Was A Good Week For…
Batman, as The Dark Knight arrived in stores…
It Was A Bad Week For…
What's going to happen to the platform theatrical release after Cineworld buys Picturehouse?
…
Last week we mentioned how 4DVD was performing well with its slate of debut stand-up releases and returning live comedy stars too, and it's interesting to note this week that, although the company's titles are performing, 4DVD is giving a major push to its titles in a bid to help seasonal gifting well and truly kick in. It has announced plans to double its media spend in response to the current state of the market, putting wits money where its mouth is for what it believes is not just its own benefit, but the good of the market as a whole. The company's Karla Berry told The Raygun: "Although our own sales are steady so far, the market is clearly underperforming y-o-y to date and we haven't seen a gifting kick as yet. So we have decided to take action and significantly increase our media spend to drive sales in the last 3 weeks running up to Xmas. We have decided to double our total Q4 media spend in response to the market underperforming and will be running additional TV, outdoor and press advertising for the next three weeks across all of our new releases and our key campaign lines such as The Inbetweeners, Miranda and Micky Flanagan." Berry continued: "We'll be spending the majority of the extra budget on National TV airtime across high impact event spots such as Royal Variety and The Comedy Awards as well as key films and Christmas Specials. We've also booked 33 Large Digital mall screens across 12 shopping centres such as Lakeside, Bluewater and the Arndale Centre, and will be running National Press ads in the gift guides including The Sun, The Metro, Independent, Stylist, Shortlist and Evening Standard." It's an admirable initiative and plaudits to 4DVD for moving in this direction…
One company with much of its Q4 spend still to come is BBC Worldwide. It's still got plenty of activity scheduled for the days and weeks ahead and has been feverishly working on its raft of releases. Where it excelled once again is in its sheer breadth of titles on offer, taking in all areas of the market. And in its London 2012 Olympic Games title that has legs (to extend the pun further, marketing still to come shows it's a marathon and not a sprint. The company's marketing director Rob Lowe said: "For us, the Olympics continues to be very strong - particularly in terms of value - and looks like it's going to have a massive December. John Bishop is again one of the top two stand-ups this year, and we have the bulk of marketing yet to take place. Both Westlife and Red Dwarf X have surpassed our expectations in their first couple of weeks - probably due to a very passionate and engaged fanbase across both titles."
---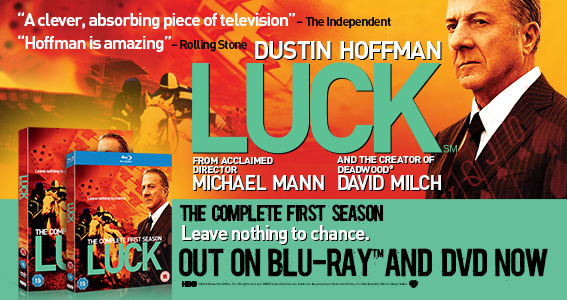 ---
We don't normally pay any attention to the numerous press releases about consumer footfall in the wider shopping arena, but we noted with interest an announcement on consumer confidence from research specialist Conlumino. For, among the grim figures about the fact that people think it's only going to get worse in 2013, with 60 per cent saying they are planning to cut back on spending in the next six months, it also noted that lower priced sectors, such as DVDs and books, would also be subject to consumers spending less cash on them. In previous recessions, of course, video entertainment has been fairly recession proof, but it now appears that it may suffer along with higher ticket items – 32 per cent said they'd be cutting spending on furniture, 31 per cent on electricals and 34 per cent on DVD and books…
Mind you, The Dark Knight Rises got people out into stores this week. We'll have more on its release next week, but in case you missed it, we were impressed with the Batlight that was projected on to the wall of HMV's flagship 150 Oxford Street, London, store… More on The Dark Knight Rises, and its great review coverage, on our website
Also out on December 3, was Fox's Diary Of A Wimpy Kid: Dog Days and, to mark the release, the studio braced Westfield, over in west London, with a special Wimpy Kid fun zone on the concourse, attended by author Jeff Kinney. He was, among other things, signing copies of the DVD that consumers could pick up from the nearby HMV store. Fox's Liz Silverstone said: "We're thrilled to be working so closely with Puffin Books to be giving fans a festive treat to celebrate the release of the latest film and book. Jeff Kinney is adored by kids and parents alike and Diary Of A Wimpy Kid 3: Dog Days marks his best adventure yet so what better way to celebrate than with the creator on hand to sign copies and hang out with the fans themselves in our brilliant Wimpy Kid Fun Zone."
---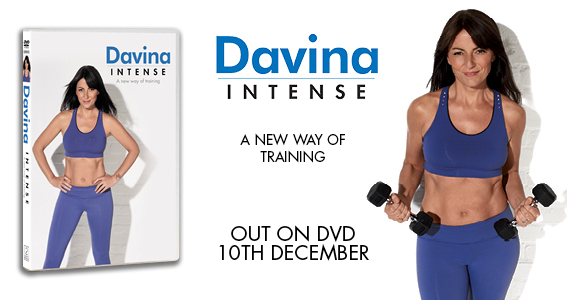 ---
Anyone who follows The Raygun on Twitter will have noticed us teasing comments about a forthcoming VHS release, which we've been loosely involved with. In case you hadn't guessed, it's the forthcoming release of Momentum's V/H/S, due at cinemas for a limited theatrical release on January 18 and arriving on January 28 on home entertainment formats. As a promotional tool and egged on by the likes of us at The Raygun, Momentum has produced a limited run of promo VHS copies of the horror anthology, housed in rental-sized Amaray boxes and with a design featuring a distinctly well-worn and much-rental feel to it, complete with authentic dog-eared edges and incomprehensible rental stickers on the side. The VHS tapes will be given away as competition prizes and used for review purposes. Our copies have just turned up (the sleeve even features a Raygun logo on the back) and we'll also be giving copies away. The VHS stunt has already garnered coverage on Total Film's website, and you can safely assume that it will be creating a lot of noise online. Expect more on this both here on the newsletter and on our website in weeks to come…
Sticking with horror, and another interesting January release comes in the shape of American Mary, due from Universal on January 21. The film has been gaining much traction among the horror cognoscenti; its twin directors, the Soska sisters (known to their family as Jen and Sylvia) have already wowed genre-loving Brits at Film4 FrightFest. They're returning in January ahead of the release as the studio hits on an interesting wheeze to promote the release. They'll be embarking on an eight-date, eight-city theatrical "tour," introducing screenings of the film, hosting post-film Q&As and signings. Starting at London's Prince Charles Cinema on January 11, they will head off around the country for a further week ahead of the film's release and the whole thing will have a distinct rock 'n' roll feel to it. Naturally, they'll also be fulfilling assorted PR duties too and the whole tour as the all-important FrightFest seal of approval. Universal's Mike Hewitt said: ""We are incredibly pleased to be teaming up with FrightFest Presents as our theatrical partner for these very special January screenings of American Mary. The supremely talented Soska Sisters and Katharine Isabelle were phenomenal guests at the main FrightFest event back in August, and we are very much looking forward to bringing all three of them all back for this week-long 7-city theatrical tour of this ground-breaking, female-centric new horror/thriller." The trailer for the film has now gone live, you can see it here,
at Empire's website. And there are more details on the tour on the FrightFest site

.
---
---
A package turns up on our doorstep, from Paramount and agency Eulogy. The contents? Some Earl Grey tea, a wonderful mug and a cake, cannily retitled a Captain's Yule Log. In case you haven't realised what it is was all about, the mug and tea were both Star Trek branded and the set also included a copy of the second season of Star Trek: The Next Generation on Blu-ray, released by the studio on Monday, December 10. Of course, we weren't the only publication to receive this, they were also sent out to the likes of Empire, SFX and Sci-Fi Now. The latest release is part of Paramount's ongoing high definition release strategy for ST:TNG. Paramount's Dean Roffe said: "The latest release is part of Paramount's ongoing high definition release strategy for ST:TNG, following-on from the extremely successful launch of the first season in July. Marketing for the release has focused on social network channels to reach all Trekkers. Paramount's Dean Roffe said: "Paramount is excited to release the second season of Star Trek: The Next Generation in stunning high definition. Following October's Destination Star Trek London convention, fans of this iconic series clearly demonstrated their enthusiasm for the franchise and we're looking forward to an extensive program of Star Trek releases in 2013 - stay tuned."
That wasn't the only doorstep arrival at our HQ this week. For we also received a hefty, archive box, promising that it contained something rather special… Opening it with some trepidation, we discovered some radishes, a melon and a marrow. The reason? Well, it was all to mark the December 31 release of Artificial Eye's Berberian Sound Studio, which looks at a sound design genius working on Italian slasher films. Heavily influenced by the giallo genre, it has already wowed critics on its theatrical release and now Artificial Eye us readying itself for the home entertainment bow. The company's Paul Diment said: "We began 2012 with Von Trier's Melancholia and we'll finish the year with Peter Strickland's critically acclaimed Berberian Sound Studio on December 31. With Warp releasing the film's soundtrack a week later, interest for this title couldn't be higher. We've managed to put together an impressive extras package which includes an in-depth making of, interviews, design gallery and the original short film that was the inspiration of Berberian Sound Studio. Director Peter Strickland and actor Tony Jones have numerous press and online interviews to complete, and we will be supporting the title with a national press and online campaign. We are also nominated for seven British Independent Film Awards this Sunday including Best British Film, Best Actor and Best Director."
---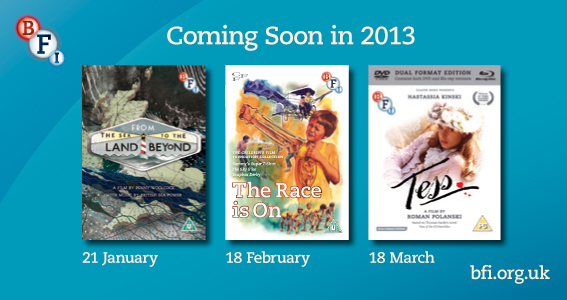 ---
Some event news now, and we headed along to the Old Crown pub in London's New Oxford Street on Tuesday night, as Lionsgate showed off its December 10 release of The Expendables 2. The event saw the company hosting a special screening of the film; special not least in the fact that the event was held in a room above a boozer. The company and its agency DnA played host to a Beer, Brawn and Bingo screening of the actioner. Attendees, who included assorted men's press, online film bloggers, websites and Facebook competition winners, as well as us, of course, took part in a special game of bingo, ticking off phrases used throughout the film. Sadly, we didn't scoop one of the top prizes, an Expendables Police watch, but we did get to take home a goodie bag…
Meanwhile, on the Southbank, the BFI hosted a special screening highlighting its February release, Steel: A Century Of Steelmaking on Film. The title is out on February 18 and is preceded by, like the aforementioned American Mary, a nationwide tour of the similarly titled and themed This Working Life: Steel. The tour will see Steel themed screenings and events taking place on the Southbank, and at Sheffield, Glasgow, Newcastle and Cardiff. Both screenings and the DVD will include a rediscovered film from maestro Jack Cardiff, Steel. BFI national archive curator Ros Cranston said: "Rare documentaries, big studio features and independently produced films bring alive the stories of the communities shaped by their steelworks, and offer a richly fascinating and often surprising view of a largely vanished way of life. For millions of people this isn't just Britain's 'industrial heritage', it's their family history."
There's been a reshuffle at Metrodome which has seen head of distribution Jezz Vernon promoted to the role of managing director. Meanwhile John Ramchandani is moving from Metrodome to sister company Hollywood Classics, where he will become managing director. Vernon will report to Metrodome group ceo Mark Webster, Ramchandani to Hollywood Classics ceo Peter Urie. Webster said: "'We have a very busy 2013 with an ambitious production slate, announced at AFM and a dedicated theatrical schedule with a variety of standout titles. To move the business forward, we are pleased to promote two very talented, long standing members of staff into their new positions. Furthermore, we are looking to expand the distribution team and we will announce new appointments in due course."
---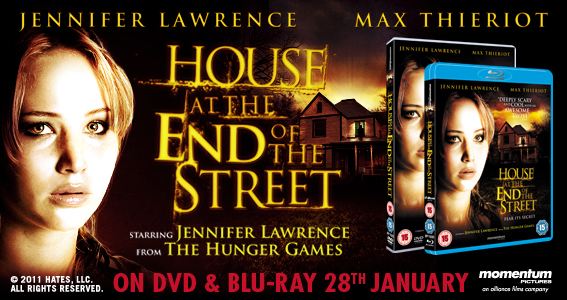 The company is now looking to fill positions including head of marketing and head of theatrical sales and TV and new media. It has already moved swiftly in one area, promoting Simon Weavers to the role of head of DVD sales. He was previously senior national account manager. Ramchandani said: ""Over the last four years at Metrodome Distribution Simon has been responsible for managing most of our national accounts and has helped to steer DVD sales through challenging times in the Home Entertainment Industry. I am delighted to see Simon promoted to Head of DVD Sales and am confident he will maximise the potential of al our titles through 2013 and beyond."
Sticking with Metrodome, one of the next big releases from the independent is St George's Day, the Brit flick that features a whole host of instantly recognisable character actors and also marks the directorial and screenwriting debut of another familiar face, Frank Harper. We chatted to the affable Millwall supporter this week and will have some of his words of wisdom on our website next week. Metrdodome's release is perfectly placed to capitalise on that all-important, post-Christmas, bloke-y self-purchase market.
And our last story from Metrodome is some acquisitions news, as the company this week announced that it has acquired Summer In February for UK and Irish release. The film stars a wealth of bright young British acting talent and tells the tale of a group of artists in early 20
th
century England. It stars, among others, Dominic Cooper, Emily Browning, Hattie Morahan and Dan Stevens.
---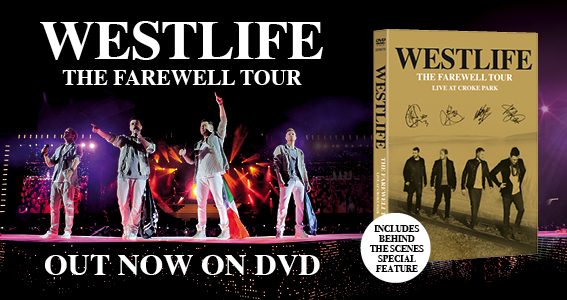 ---
There was plenty of deal news elsewhere this week. Arguably the biggest, or rather the most widely reported, was Netflix and Disney pacting together, with the former beating off competition from traditional US cable TV networks to exclusively air films from Disney and its offshoots and sister arms from 2016. Some estimated the deal could be worth as much as $350 million a year for Disney, many called it a "game-changer".
While that may have hit the headlines, there were more pertinent deals being done in the UK. Netflix over here was trumpeting its licensing agreement with Warner Bros International Television Distribution. This saw Netflix airing the first three series of The Vampire Diaries from December 1, with Gossip Girl, Fringe and Chick all to follow. Warner Bros International Television president Jeffrey R Schlesinger said: "We are pleased to be able to offer fans in the UK and Ireland on-demand access to past seasons of these incredibly addictive series. Whether fans discover, catch-up or relive favorite episodes, Netflix is a terrific distribution partner and this deal demonstrates that there is now a viable new outlet for our programming after the initial telecast in the UK."
LOVEFiLM had its own deals to sign too – one that is hugely important as well. For, at a stroke, it has added a potential to go into some 8 million homes in the UK after launching on Nintendo's Wii console. Wii users, and, shortly, early adopters who've brought into its new Wii U console, will be able to access LOVEFiLM's Instant service. It's already available via the PS3, Xbox and other connected devices, all Wii users have too do is download an app and they're away… LOVEFiLM md Jim Buckle said: "Launching on the Wii, combined with our impending arrival on the Wii U, is great news for our members. The Wii is a console for the whole family and with our vast catalogue of kid's and family-friendly films and TV shows there's more for everyone to enjoy at LOVEFiLM compared to any other subscription service. We offer our customers a great selection at exceptional value and the huge array of platforms we're now available on means it's never been easier or more convenient for our customers to access what they want to watch, however and wherever they choose." Nintendo marketing and pr director Shelly Pearce added: "Launching on the Wii, combined with our impending arrival on the Wii U, is great news for our members. The Wii is a console for the whole family and with our vast catalogue of kid's and family-friendly films and TV shows there's more for everyone to enjoy at LOVEFiLM compared to any other subscription service. We offer our customers a great selection at exceptional value and the huge array of platforms we're now available on means it's never been easier or more convenient for our customers to access what they want to watch, however and wherever they choose."
---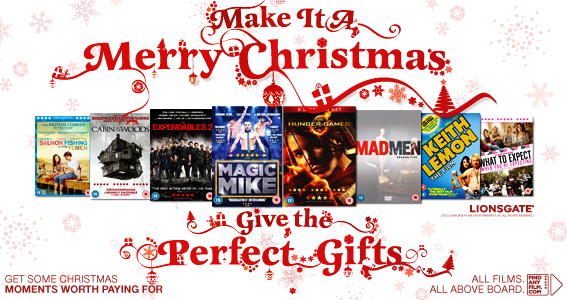 ---
In the children's sector, Abbey Home Media Group has inked a deal to acquire the UK DVD and vod rights for CBeebies hit Wooly And Tig. It comes after Golden Bear was unveiled by rights holder Brands With Influence as the master toy licensee. Abbey's sales and acquisitions director Emma Evans said: "The whole team at Abbey Home Media is very excited to have signed the exclusive
home entertainment rights for Woolly and Tig. We love the show and are very much looking forward to launching this charming series on DVD. The outstanding viewing figures Woolly and Tig continues to receive on CBeebies will help establish this unique brand across all merchandising sectors"
Another raft of deals has been unveiled at blinkbox, with the subscription-free streaming service signing deals with the likes of eOne, Lionsgate and Cookie Jar, which enables it to offer the likes of Peppa Pig, Shaun The Sheep, The Adventures Of Paddington Bear and Poppy Cat. Tesco Digital Entertainment ceo Michael Cornish said: "We are thrilled to have the hottest pre-school programmes on blinkbox, especially as we head into the holidays. This is good news for kids and parents alike."
Another deal that garnered plenty of press coverage was the announcement that the Cineworld chain of cinemas had acquired the independent City Screen group, better known as Picturehouse cinemas, from Arts Alliance. The deal was worth a whopping £47.3 million. Much of the comment concentrated on the quality of the cinema-going experience. But what, we wonder, does it mean for the independent sector? Picturehouse was noted for being flexible with theatrical to DVD windows, and had worked with UK distributors in exploring the right kind of release strategy, taking in limited theatrical and platform releases at its cinemas, ahead of a speedy DVD release. Cineworld is, of course, far stricter in its insistence on four month windows. The message this week has been it will be business as usual for Picturehouse, which has also forged close links with Revolver on DVD distribution for titles it had acquired for release. We will be closely monitoring the situation into 2013…
And we'll end with some thing a little more light-hearted, and we loved independent Swipe Films' plans for marketing its release You Will Be My Son – everyone who goes to see the film will get a free glass of vintage wine, Closerie De Fourtet, which retails at more than £60 a bottle. The company's Frank Mannion said: "We are the first film ever in the UK to offer such a promotion. We hope that it will turn it into a must-see date movie and tempt audiences to see it, while enjoying a free glass of very expensive vintage wine." No word yet on plans for the DVD release…
---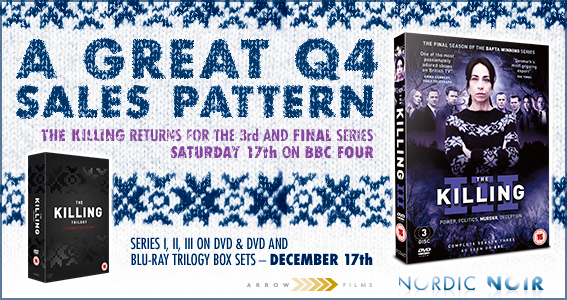 "Every other studio is going to want to get in on the action when these kinds of dollars are being offered."

Former Universal Studios chief Frank Biondi after Netflix signed on the dotted line with Disney…
In case you hadn't seen the news, it's official: Skyfall is now the UK's most successful film ever in box office terms, having eased past Avatar this week, moving past the latter's £94 million total. The Twilight Saga: Breaking Dawn Part 2 had now taken more than £30 million too. Other new entries included Rise Of The Guardians, with just under £2 million. Other new entries included Great Expectations and Bollywood film Talaash…
Last week we featured some of those viral trailers for Guillermo del Toro's Pacific Rim and, well ahead of the film's debut at cinemas, it appears as if a sequel is already in the works. A script for a second instalment in the monster invasion-style tale is currently being developed, long before the film makes its debut – it's due at cinemas in the summer of 2013.
Meanwhile, in further del Toro news, his groundbreaking Pan's Labyrinth is currently being developed… as a stage musical. The mind boggles; no, really, it does. Still, we suppose the publicity may give a boost to catalogue sales…
We haven't had a report from the Anchorman sequel for a while, but, we're pleased to report, more casting decisions have been unveiled. And Bridesmaids fans will be buoyed by the news that Kristen Wiig is set to join the cast of the film. It is said that she will appear alongside Will Ferrell and co as the love interest for dim-witted Brick Tamland, aka Steve Carell…
Don't forget to head over to our site,
www.theraygun.co.uk
, for regularly updated news, gossip and features…
We've been tweeting pictures of all the great free stuff we've picked up this week, as well as offering news updates and lots more…
Follow us on
www.twitter.com/theraygun
for gossip, news and loads more…
We're not sure about the phrase "announcement trailer", but this does look rather good, especially Benedict Cumberbatch…
This is at the opposite end of the scale from that: we don't know a great deal about it, but it looks like a hoot…
UK trailer from Lionsgate for the forthcoming Arnie starrer…
The first DreamWorks title due out under its Fox pact…
Hugely ambitious horror anthology…
The Killing III trailer from Arrow's Nordic Noir imprint…