IT'S LIKE A JUNGLE OUT THERE…
JUMANJI SCORES, WITH SHOWMAN SET TO SPARKLE
HMV AND ARROW'S LOVE AFFAIR RESUMES
KING SET TO CONTINUE DOGWOOF'S REIGN
…AND RAISES THE TEMPERATURE…
THRONES GETS LIMITED PACKAGING…
FRIGHTFEST PRESENTS REVIVED…
…SIGNATURE BEHIND FEST APPROVED IMPRINT
BABIES WEARS ITS ART ON ITS SLEEVE
RAKUTEN CONJURES UP A HURRICANE
AT THE MOVIES
TRAILERS OF THE WEEK
---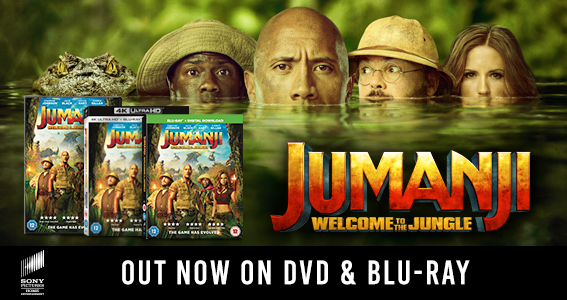 ---
If you can't read this newsletter or see the ads, please click here
It Was A Good Week For… Jumanji continues SPHE's strong run, with The Greatest Showman starting to wow EST crowds too…
It Was A Bad Week For… Competition authorities, gearing up for another big investigation after Sainsbury's and Asda announce plans to get together…
And, with the kind of noise you'd expect from a cacophonous jungle, Jumanji: Welcome To The Jungle, landed on shelves on Monday and streaked ahead with the pace of some kind of mutant rhino chasing Dwayne Johnson and co. It presages another strong batch of releases ahead of the World Cup in June, and further highlights how physical and digital are really starting to co-exist side by side and work with each other. Jumanji's impressive performance means a big week one across both digital and physical and was boosted by, among other things, SPHE's work with the likes of Sky, which advertised its availability using bespoke assets, as well as support from retailers across the board – Amazon, for example, had a branded Jumanji store. Above the line marketing came in the form of a "disruptive" multimedia campaign, taking in digital, TV and out of home, while PR activity included a Jumanji YouTube challenge with five UK influencers. a UK press junket with Karen Gillan and a promotional partnership with Chessington World of Adventure's Go Ape. It continues SPHE's strong run of late, with its physical week one sales being the biggest for SPHE since The Lady In The Van more than two years ago, while it's now the major's biggest EST title ever, as well as the third biggest week one. SPHE commercial vp for the UK and Ireland Rob Marsh said: "We're delighted with sales for Jumanji: Welcome to the Jungle. They demonstrate a strong appetite from consumers across all formats and continue SPHE's run of over-performance this year, kicked off by Wind River, Blade Runner 2049 and Outlander S3. The combined physical and digital sales indicate we're on course to deliver our biggest week 1 result since 2010! This fantastic achievement is due to excellent collaboration with our retail partners to deliver a great set up both in-store/online that has impact and longevity."
And word reaches us too that The Greatest Showman EST release is off to a flying start too. That title is set for one of the biggest week one digital releases ever – keep an eye on our Twitter account, as well as next week's newsletter, for more. Its physical release follows on May 14, and with these titles over-performing, as well as the record-breaking opening figures at the UK box office for the first part of Avengers Infinity War, mean that records are falling across the entertainment sector and there's a more buoyant mood surrounding the business…
---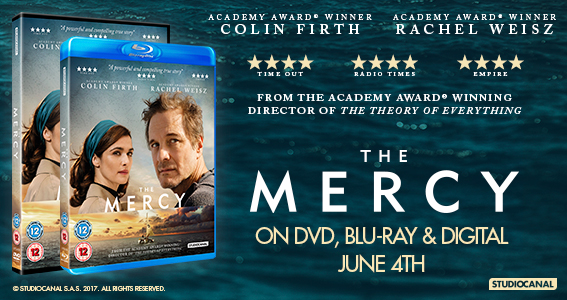 ---
Off to a bright start this week is the latest from the ever-expanding 101 Films operation, as its Jason Momoa-starrer Braven has entered the midweek charts according to the Official Charts Company, sitting comfortably just outside the top 10 at number 11. It highlights its stars increasingly strong presence as an action hero, and offers a slow burn as the star – and his dementia suffering dad – take on a band of ruthless drug dealers in a wintry wasteland. Commenting on its success, the company's Tim Scaping said: "We're delighted with the start Braven has made. Jason Momoa's star power and an old school action plot was always going to be a winning combination, and it's great to see that the DVD-buying public agree."
Such was Jumanji's dominance in terms of physical sales that it had sold 100,000 units more than its rival in the number two spot, Star Wars: The Last Jedi, according to the Official Charts Company's midweek bulletin. Other new entries at the midway mark were Entertainment's Hostiles, the aforementioned Braven at number 11, The Resistance at number 26, season two of The Shannara Chronicles at number 36. Big promotion and drafting movers included Gladiator on the back of its 4K Ultra HD release and Avengers Assemble at numbers 16 and 34 respectively.
Arrow Video and HMV were celebrating after earning a nomination in this year's BASE Awards shortlist for their promotional activity, and what better to mark the nod for this year's awards with another burst of in-store activity. The now regular event has added even more bells and whistles this time round – the genre specialist's books and vinyl soundtracks released under the Arrow Video umbrella are now being offered up as part of the promotion at Fopp, with an even bigger selection of films at £6 a pop in HMV and Fopp stores. What's more, the two retail outlets and their assorted stores have been pushing the HMV Loves Arrow promotion through social media channels, further highlighting the activity. Commenting on the activity, Arrow's Pete Thompson said: "I'm delighted that this promotion has returned for a third successive year and, based on the first three days of sales, it's on track to be the most successful yet. Fans of the label have flocked to stores (or to their laptops and tablets) to discover the range of titles on offer, which include cult classics The Thing, Ronin and Psycho II, plus newer features including The Villainess, Hounds Of Love and The Ghoul. We're incredibly grateful to both HMV and Fopp for their continued support and ongoing commitment to offer their customers the widest selection of titles from the Arrow Video catalogue."
As noted here last week, documentary specialist Dogwoof's purple patch is continuing unabated. Last week saw the independent pick up its first ever awards nod from BASE for its work on George Best: All By Himself in the Special Interest campaign category, but its Bombshell: The Hedy Lamarr Story is still selling into its second week after scoring one of the company's best ever week one results. Next up on Monday May 7 is The Ice King a documentary on British ice skating superstar John Curry from director James Erskine. Commenting on recent activity at Dogwoof HQ, head of home entertainment Daniel Green said: "2018 is off to a fantastic start thanks to the strong sales performance of both Mountain and Bombshell, plus a first ever BASE Award nomination. We're continuing to expand our catalogue of sports films, and The Ice King is undoubtedly one of the best and most unique of recent years. Our PR campaign has focused not just on traditional sports supplements but also the LGBT press, who still have a fond affection for Curry, the first openly gay Olympian."
---
---
To the gorgeous Regent Street Cinema in London's West End for a Sunday morning Screening of Altitude's Mary And The Witch's Flower, due at cinemas on Friday May 4. t's the first release from Studio Ponoc, a new Japanese animation house that grew from Studio Ghibli, with former staffers from the hugely successful studio at its helm. There was the requisite fun in the foyer, including planting rather apt flower seeds. The film is already building a strong word of mouth, and Altitude is reporting brisk business already in pre-orders for the home entertainment release due out in September, especially the planned Steelbook version for collectors. Commenting on the release, the company's Adam Eldrett said: "The lineage and historical performance of the Studio Ghibli films is there for all to see and it's been a little while now since anime fans have had a title like Mary & The Witch's Flower. Studio Ponoc has been created by some of the Ghibli animators and the first film to come out of the new studio is simply beautiful. We have already had some fan screenings where we played the original language versions and also teased our forthcoming Steelbook to the core fanbase, the reaction has been overwhelmingly positive and we are excited to release the Steelbook this Q3. It's packed with bonus features and we are also looking to produce some exclusive art cards.Outside of the hardcore fans we are also hoping to attract a whole new audience to the film, Kate Winslet, Ruby Barnhill and Jim Broadbent have all lent their voices to the English dubbed version, perhaps giving the film a more commercial flavour than any of it's obvious comparables."
To a hotel in the heart of London's Soho, where HBO had gathered assorted press, both online and physical, as well as us at The Raygun, to run through its offerings for the coming months, running through 2018 and into 2019. The showcase was a great way for the company to keep in touch with the media about its slate and new programmes on the way, in addition to returning favourites. HBO's Ian Fullerton outlined what he called "HBO's authentic voice" noting: "The Sopranos, The Wire, Girls… The legacy keeps growing." He highlighted the television powerhouse's key attributed, saying: "We are excellent at empowering creative minds, we give creatives a lot of freedom; we invest in our production – you see an episode of Boardwalk Empire and you know it costs millions of dollars; the talent we get is incredible." He continued: "We love talking about Game Of Thrones, but it's everything else too. We're very proud of what we've got in our portfolio." This includes the likes of Succession, a new drama abut a media baron played by Brian Cox, and his extended family, due on DVD and digital in Q4. There's the event miniseries Sharp Objects, based on Gillian Flynn's bestselling book, starring Amy Adams, which, as Fullerton said: "You'll be hearing a lot more about this, there's a massive fanbase for the book and Amy Adams is an incredible actress. Everyone in the HBO London office is really excited about this." There's the latest from Alan Ball, the genius behind the likes of Six Feet Under ("it's a look at the modern American family," said Fullerton), as well as new comedy in the shape of Barry, starring Bill Vader as a hitman who decides he wants to become an actor, Henry Winkler co-stars. Returning series include Insecure, Silicon Valley, The Deuce, Ballers, Crashing and High Maintenance.
HBO is also planning to make more noise about its feature film line-up. "Each year HBO has two or three or more films, they're always very high quality, with a very strong cast list," said Ian Fullerton. This year's crop includes Fahrenheit 451, a new take on the classic sci-fi tale starring two Michaels at the top of their game – Michael Shannon and Michael B Jordan. "It very much taps into the appetite for dystopian stories," said Fullerton. My Dinner With Herve is a look at the life of Fantasy Island and Man With The Golden Gun star Herve Villechaize, played by Game Of Thrones and Avengers Infinity War star Peter Dinklage. Paterno is based on a true story and stars Al Pacino and looks at a child abuse scandal surrounding an American college football team. Anther true story comes in the shape of The Tale starring Laura Dern as a woman who starts to question dubious relationships she had as a teenager.
And then, of course, as HBO's Ian Fullerton noted: "It wouldn't be an HBO presentation if we didn't mention Game Of Thrones. Every year broadcast brows, digital sales are bigger, it just gets bigger, it's this incredible juggernaut." As noted here on The Raygun previously, ahead of the final six episodes in 2019, this year sees a debut 4K release for the series, kicking off with the first season. "It's a very exciting format, when you watch it in 4k, it lets you see it in a different way." HBO has also repackaged each season of the series this far, with the resulting Blu-ray and DVD titles due on June 4. The artwork has been created by fan illustrator Robert Ball. Ian Fullerton said: "These are limited edition, collectable sets. Each piece of artwork has lots of Easter eggs, lots of things going on." You can see them on our website. HBO is also further celebrating some of its landmark series in 2018, with Sex And The City marking its 29th anniversary and True Blood its 10th.
---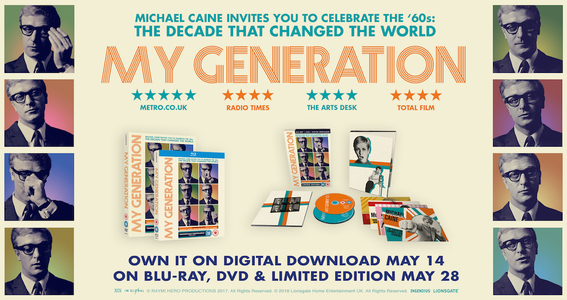 ---
Not content with the big reveal last week about its acquisition by growing entertainment operation FFI Holdings, Signature made another big announcement. And, similarly, another one from FrightFest, which unveiled a new headline sponsorship deal with Arrow Video in the newsletter last week. For FrightFest and Signature have partnered up for the former's boutique FrightFest Presents imprint, which, after a two year stint under the Icon umbrella, has a new home with Signature. The deal will see FrightFest endorsed films appearing under the FrightFest Presents banner on physical, digital and tvod and svod formats through Signature. The pair will join forces to support releases with marketing, PR and social activity. FrightFest and Signature have worked closely together since the label's inception, with the horror festival's support for titles such as The Void, Freehold and, most recently, Pyewacket helping them achieve real success. Commenting on the deal, Signature's Jon Bourdillon said: "We are truly thrilled to be partnering with FrightFest. The combination of their expert knowledge and contacts in the genre and our outstanding commercial relationships makes this a winning partnership. With horror fans increasingly flocking to the FrightFest brand, together we can make it easier than ever to consume the FrightFest endorsed movies at home."
More reaction to the initiative came from FrightFest itself. In the official statement, co-director Paul McEvoy said: "We're delighted to be joining forces with Signature, which as always passionately supported FrightFest and understood our mission to open up new audiences to horror and fantasy, a genre which already has a clear, devoted and dedicated fan base. With Signature as our new partner, we very much look forward to releasing the cutting edge of next generation genre releases." Further comment came from another FrightFest director, Alan Jones, who said: "Our deal with Signature will allow us to develop the success we had with Icon and take that experience into a very positive future. We cemented very strong relationships with all those talents on the label so they knew we meant business. Signature has one of the best names in that business and we are delighted to team up with such a like-minded name with exactly the same goals."
---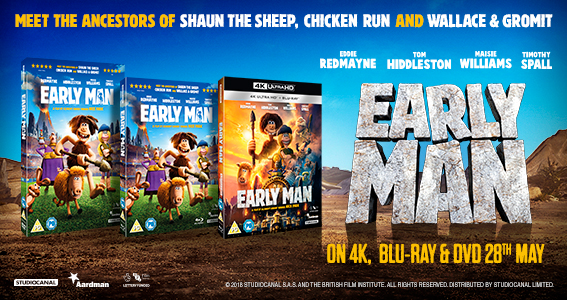 ---
Another FrightFest 2017 hit was the wonderfully titled Attack Of The Adult Babies and, as previously reported here, the film is arriving on assorted formats on June 11 via Nucleus Films. The label has this week revealed the special, numbered limited edition slipcase designed by another name associated with FrightFest, artist Graham Humphreys. And it has also praised HMV for supporting what it said is a "truly independent movie". Nucleus Film co-director Jake West said: "In a time where it's increasingly difficult to release truly independent movies in physical formats, this is a real treat for film fans. As a movie collector myself, who enjoyed the thrills of the Video Nasty era, I loved the ritual of browsing through the racks and taking a chance on something because the cover art and title caught my eye. We wanted to re-create the thrill of that era and what better artist could we ask to do that than Graham Humphreys - and what better film could there be than Dominic Brunt's outrageous Attack of the Adult Babies!" West's partner at Nucleus Films, Marc Morris. added: "We're very excited that HMV are really getting behind the release, giving fans of physical media a chance to pick up their copy in the real world!" You can see Humphreys' slipcase on our website.
In an exclusive interview with The Raygun recently, Rakuten TV's coo Josep Mitja revealed the company's plans to move into content, production and distribution and it's moved a step closer after partnering with Kaleidoscope. The pair will be working together on the release of World War II action film Hurricane. It will be released simultaneously at cinemas and digital vod platforms later this year, and will be he first release under the Rakuten Cinema banner. The new imprint is aiming to acquire films to release, always with the view of shorter windows between theatrical and vod. Rakuten TV ceo Jacinto Roca said: "The entertainment industry is going through a deep revolution and we want to lead it. For us, what matters is great content, no matter where or how it is consumed. Our vision is to empower people to watch and enjoy great stories without waiting months between its cinema and home entertainment release. We don't want to substitute cinemas but instead complement and offer film loving consumers as many ways as possible to watch good movies whenever and wherever they want. Alongside our future distribution partners, we are passionate about leading a change in how good quality movies are being distributed in Europe, and supplying an increasing demand for the latest films at home now." Kaleidoscope CEO, Spencer Pollard said: "We are very excited to be working with Rakuten in bringing Hurricane to a wide UK audience later this year. Not only is the film a visual spectacle, with brilliant performances and a fabulous authentic look and feel, but by partnering with Rakuten and hitting a key audience demographic, with our combined vision for the film and release plan, we hope to maximise the commercial returns for everybody involved. Rakuten are an aggressive, smart partner who we look forward to working with in the future."
---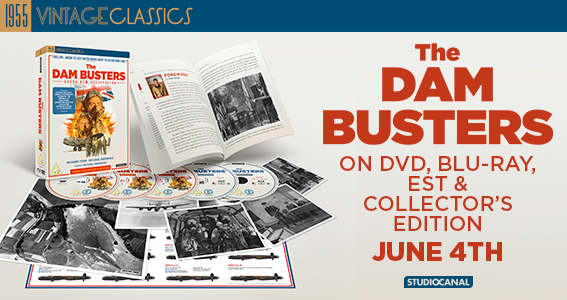 ---
A quick reminder, but one that won't go amiss, is that Monday, May 7, sees a physical release for a programme that is, in our humble estimation, the Best British telly offering of the year thus far. Save Me, created and written by, as well as starring, Lennie James, is one of the year's most talked about offerings, a gritty, London-based thriller with James searching a sleazy underworld for his missing daughter. We've been raving about it since it first started airing on Sky earlier this year, with both critics and audiences wooed by James and his impressive cast, which also includes Suranne Jones and Stephen Graham, while it has already been commissioned or a second series. And now, finally, Acorn's ready to release the DVD, due in stores on Monday. Said Gareth Brown, Joint Head of Marketing at Acorn Media, "Lennie James's career just goes from strength to strength – and that's his strength as an actor now extended by his strength as a writer. With a much anticipated second series already confirmed, Save Me looks set to achieve phenomenon status. It's dramas like this that keeps home entertainment alive and kicking."
And still the documentaries keep coming: Monday April 30 saw the release of the rather excellent Long Way To Nowhere, a feature length documentary charting the rise and fall of Portugese punk band The Parkinsons, who made their name in the U.K. before dissolving amid beer, brawls and brazen male nudity. It's an excellent documentary - we interviewed director Caroline Richards about the film for one of our irregular features for The Ransom Note website (you can see it here https://www.theransomnote.com/culture/films/the-parkinsons-a-long-way-to-nowhere/) - released through Bluebell Films. The company's Paul Hills said: "This is one of the greatest Rock and Roll documentaries every made. It is laugh out loud funny. A real triumph. "
---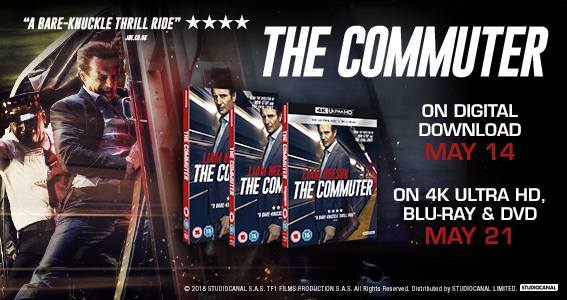 ---
Eureka has announced another big acquisition this week after picking up UK and Irish rights to one of Harry Dean Stanton's final starring roles in Lucky. The grizzled character actor plays a cantankerous nonagenarian living in small town America, boasting a wealth of cameos, including David Lynch. The title has already aired at London Film Festival, and will arrive at cinemas later this year ahead of a home entertainment bow. Commenting on the release, Steve Hills, Head of Eureka's PR and press said: "We are extremely excited and honoured to be releasing this uplifting, wonderfully created paean to one of the most iconic actors of any era. Harry Dean Stanton is such a captivating actor, his characters are always complicated, and this one's a beautiful performance that fittingly ends his career. Director John Carroll Lynch may not be instantly recognisable to most audiences based on his name alone but when they get a look at him, they can immediately place him as one of the most reliable character actors working today. On the big screen, he has worked with such legendary filmmakers as the Coen Brothers (Fargo), David Fincher (Zodiac), Clint Eastwood (Gran Torino) and Martin Scorsese (Shutter Island), so he has had plenty of directing mentors to inspire him. Now Lynch has moved behind the camera to make his directorial debut, based on the results, he has what it takes as a filmmaker to give up the day job and concentrate solely on directing if he chooses to do so." Eureka md Ruth Schofield said: "This is an extremely important acquisition for Eureka Entertainment, as the film has the potential to be one of our biggest releases to date. It is heartwarming to see to see all the outpourings of love for Harry Dean Stanton and his worth over his 60-year career... he has many fans! The film also features filmmaker David Lynch (arguably the most important director of this era) in a rare acting role, who will also be of great interest to our loyal audience!"
With the summer blockbuster season on its way, the Industry Trust is getting ready for the biggies ahead as part of its ongoing Moments Worth Paying For campaign. It has partnered with with Universal for the latest ad to air at cinemas, featuring this time around Jurassic World: Fallen Kingdom. It features stars Chris Pratt and Bryce Dallas Howard in an exclusive piece to camera in which they talk about the importance of seeing films legitimately and, first, in cinemas. Karen Charalambous, group marketing director, Universal Pictures UK said: "We're delighted to partner with the Industry Trust on this exclusive piece for Jurassic World: Fallen Kingdom starring Chris Pratt and Bryce Dallas Howard. With action packed and thrilling movies like Jurassic World: Fallen Kingdom making their way to screens this summer, it's incredibly important to encourage audiences to experience these films the way they were intended, in the cinema, by working with the Moments Worth Paying For campaign." James Gallagher, senior marketing manager, The Industry Trust said: "Being able to work with Universal on a title like 'Jurassic World: Fallen Kingdom' is truly incredible, as the film is full of unmissable, action-packed and thrilling moments that are truly worth paying for. It is a real testament to the campaign as we continue to secure A-list talent to help push our message to as many people as possible. With such a wide appeal, one of this summer's biggest blockbusters is allowing us to hit multiple target audiences including 16-34 males and families, who are key infringers. It's important that the campaign continues to secure exclusive bespoke content and contributions from talent like this as it really resonates with these key audiences groups. Epic adventure films like 'Jurassic World: Fallen Kingdom' deserve to be viewed on the big screen, alongside friends and family. This trailer is a great way to kick off the seventh year of the Moments Worth Paying For campaign, as we continue to inspire cinema-goers of all ages to choose official film and TV."
---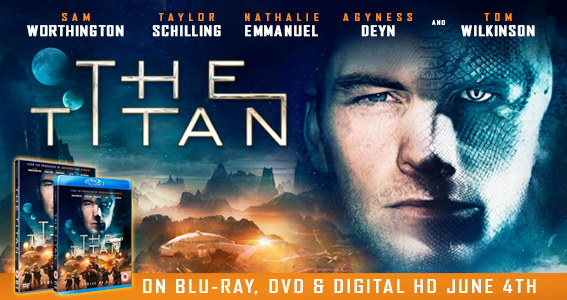 ---
"I have met with our industry partners and am keen to learn more about the wider challenges that the brands and the creative industries are faced with and how we can collectively address them. The police cannot tackle IP infringement alone, so partnership working is key. I will continue to champion this approach moving forward. It is vitally important that we receive intelligence and information from the industry through the Intellectual Property Office or crime referrals to PIPCU. This will assist us greatly in highlighting and measuring the true scale of IP infringement and the economic and consumer harm caused by this crime type. I look forward to working with our partners to map and build the intelligence picture that enables us to take action on our most serious offenders, our organised crime group (OCGs). You may well hold that missing piece of the OCG jigsaw that we need."
The newly appointed Detective Chief Inspector Teresa Russell of the City of London Police's Intellectual Property Crime Unit, taking over the reins at the anti-piracy task force.
With its Thursday takings included, the latest instalment in the ongoing Marvel films, Avengers: Infinity War, had the biggest ever opening for a superhero film in the UK (and scores of other territories), taking almost £30 million in its opening frame. It was the only new release feature film appearing in the UK box office top 10.
Talking of Marvel, just an addendum here to last week's trailer section, where we linked to the second trailer for Sony's forthcoming Marvel and Spider-Man-related outing Venom. For the trailer notched up more than 64 million views in its first 24 hours online, putting it ahead of the likes of Doctor Strange and Wonder Woman in the numbers game. The trailer, which finally reveals what the anti-hero looks like, was, said experts at Fizziology, via The Wrap, one of the biggest second trailers ever for a film.
In one of those strange cycles you only get when it comes to the world of show-business, Spamalot, the musical based on Monty Python And The Holy Grail, is set to be adapted into a film… It has the Pythonic seal of approval, Eric Idle is developing script for the Fox feature film.
The Killer, a seminal film in terms of helping introduce audiences in the UK and beyond to John Woo's hyper-stylised action films, has moved a step closer to its new remake this week, with news that Lupita Nyong'o is set to star in the film, helmed by Woo himself. Universal is backing the new version…
Follow us on www.twitter.com/theraygun…
"Not actual size" is a great line…
"It's a simple question, what's your favourite Ramones album?"
Riding through the glen, again…
To subscribe to The Raygun newsletter, please email
info@theraygun.co.uk
with subscribe in the subject matter
To unsubscribe, email

info@theraygun.co.uk

with unsubscribe in the subject
For editorial or advertising queries, contact

tim@theraygun.co.uk