President's Message
by Frank O'Leary
Karlos to the Kleemann
Then to Utah
by John Heiner
2020 DKGNA Test Schedule
Training for the Solms
Start with a Plan
by Randy Blanchard

Join the DKGNA
Will be available on the DKGNA Webpage
Tyler Smith, Vice-President
Michael Albert, Secretary
Marianne O'Leary, Treasurer
Randall Cherry,
Breed Warden
DKGNA Board of Directors
730-244-2949
Jörg Kaltenegger
DKGNA Director of Testing/Director of Judging Development
Jeff Martin
DKGNA Director of Membership Education
250-809-6665
lafrenz@shaw.ca
Tony Dolle
DKGNA Director of Development
615-870-7700
jadolle53@gmail.com
If you wish not to receive this newsletter please email
Newsletter@dkgna.org
to be removed from the list.
President's Message
by Frank O'Leary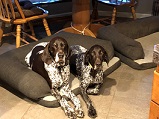 Darwin & Maggie are not practicing Social Distancing
Well, what can I say? We are living in the strangest of times and the greatest of times. We are living during a pandemic that threatens or very existence and yet ourcountry and the entire world endures. These are truly remarkable times. The DKGNA is a testing and social member service organization. As of this moment there is no testing and very little service that can be provided. But we shall endure. The most important thing is for all of us to remain safe and for us and our families to be healthy.
The 2020 DKGNA Testing Season is in total flux. We have rescheduled all the Derbies with the exception of the Derby/Zuchtschau on May 1st, in Cedar Fort, UT. That will be followed by Derbies/Zuchtschaus in Newfield, NJ, on May 17th; Lillington, NC, on May 23rd & 24th; and Walla Walla, WA on, May 30th & 31st. Details of the DKGNA Spring Tests are included in an article in this issue of the newsletter.
The DKGNA First Annual Meeting scheduled to be held in Lehi, UT April 30th – May 2nd, has been postponed because of the corona virus restrictions. Rescheduling details will be made available ASAP.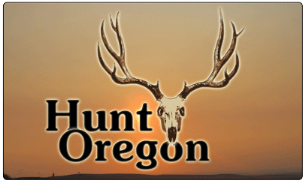 When the current turmoil distribution of the tickets and flyers for the DKGNA Annual Hunt Oregon Raffle has been delayed. Again, this year prizes will include the Hunt Oregon Upland Hunting Adventure provided by Hunt Oregon, LLC; the shotgun; and the Quail, Whitetail Deer, and Wild Boar Hunt provided by Alger Flats Outfitters. Complete details and raffle tickets will be distributed prior to the first of May when hopefully things are getting back to normal. We encourage all DKGNA members to participate in the raffle and to help will of the selling of the tickets. This is our annual fund raiser and enables the DKGNA to fulfill our stated purpose as a club:
Educate all interested persons in the techniques of training, breeding and caring for continental hunting dogs, to conduct tests of continental hunting dogs, and to promote responsible breeding of continental hunting dog breeds;

Foster, improve, promote, and protect the continental hunting dog breeds in North America; and

Promote the interest of wildlife by fostering ethical hunting and the conservation of game through educational programs, the use of properly trained hunting dogs, and other means.
We wish all of you and your families only good health!!
~~~~~~~~~~~~~~~~~
Karlos to the Kleemann
Then to Utah
by John Heiner
At the 2020 Dr. Kleemann Prüfung there will be not less than five dogs owned by members of the DKGNA. This article features the fourth KS hopeful and his owner.

I was warned that it could become an illness. If having 1 DK is great, then certainly having 2 or 3 would be even better. It happened. I got the bug! I am not referring to the brutal pandemic we know as COVID-19. I am referring to the DK bug! I would argue the DK bug is far more contagious. That said, the seriousness of COVID-19 is real, and I pray that each of you stay safe. What I do know is the DK bug is far more fun!
I started with a liver and white female out of Tyler Smith's vom Hochland "B" litter (Braya vom Hochland - Rey). My dad got in on the action and purchased a black "I" pup out of vom Hidden Creek in Alabama (Isobel vom Hidden Creek - Izzy). We were focused first and foremost on finished hunting companions. To arrive at finished hunting dogs, we followed the program by attending training days put on by the DKGNA. We completed the Derby, SOLMS and HZP. When I was a kid, my dad and I raised field bred springer spaniels. I love springers; however, there was something about the process, the strict regulation, and the breed versatility that drew us both to the DK.
As I learned more about the breed and got involved in the community of DKGNA members in Utah, it became obvious that the DK for all intents and purposes was in its infancy in the US and the West. That is exciting but it also represents challenges including finding suitable studs nationwide. Optimistic about what Rey and Izzy could bring to the breed, we established our kennel, von Wasungen. My ancestors come from Wasungen, Germany where my 4x Great Grandfather Johann Martin Heiner met and married Adelgunda Dietzel. We felt it appropriate to pay homage to our German ancestry.
As we searched for studs, we discovered 2-4 in the US that we would have interest in breeding to if possible. We were also excited abou .... Click here to continuing reading
2020 DKGNA Testing Season
The DKGNA 2020 Spring Testing Season is in total flux at this time. The Board of Directors and our Test Coordinators are monitoring the situation and trying to make the best decisions possible with the facts we have on a day to day bases. Currently this is what we know:
The Derby Schedule has been modified to a line with the restrictions we know at this time.
The DKV has told us that every accommodation will be made for Derby dogs that need to be tested, including running Derbies in the fall.
That being said our first Derby/Zuchtschau will be on Friday and Saturday, May 1st and 2nd, in Cedar Fort, UT. Tyler Smith, kurzhaar.v.hochland@gmail.com or 801-420-8076, will be the Test Coordinator. Currently there are fourteen dogs entered. The Judges will be Jörg Kaltenegger, Test Director, Mark Peasley, and Brandon Park. Tyler is holding Training Days for the Derby every Saturday between now and April 25th. All are welcome, please contact Tyler.
Newfield, NJ will be the next stop with a Derby/Zuchtschau on May 17th. Jim Deppen is the Test Coordinator, depphaus@gmail.com or 908-414-0380. The Judges will include Jörg Kaltenegger, Test Director, Francois Aldrich, and Dan Myshin.
On May 23rd, in Lillington, NC, Scott Caldwell, scott@sharkgage.com or 910-514-6053, will be hosting a Derby/Zuchtschau. At this time there are eight dogs scheduled to participate. Jörg Kaltenegger will be the Test Director. The judges will include Dan Myshin, Ana Sosa, and Doug Peake.
Walla Walla, WA, will be the site of the final Derby/Zuchtschau for 2020, on May 30th and 31st. Frank O'Leary, foleary7@gmail.com or 509-520-7483, will be the Test Coordinator for the event. At this time there are six dogs slated to participate. Judges will be Jeff Martin, Test Director, Francois Aldrich, Senior Judge, and Todd Synoground. Training opportunities, for the Derby, are available by contact Frank at 509-520-7483.
It is important that you enter each test you wish to participate in ASAP. Tests are filling up quickly and we want to be sure that all our members have the testing opportunities they desire. For your convenience we you can click Fillable Test Entry Form (the document is not fillable in Firefox) to access the form and start the process. Please complete the form and return it, with your entry fee, and a copy of the dogs Ahnentafel to the listed Test Coordinator. Click the highlighted text to View the complete DKGNA 2020 Test Schedule.
If you have any questions regarding a test, please contact the listed Test Coordinator. If you have general testing questions please contact Jörg Kaltenegger, DKGNA Director of Testing at td-doj@dkgna.org or at 412-535-3373.
~~~~~~~~~~~~~~~~
Training for the Solms
(Start with a Plan)
by Randy Blanchard

One issue that is of great concern to me is the high failure rate of dogs running the SOLMS. It's an easy problem to solve and the solution rests with educating the owners in efficient training technics. In our breeding program testing plays a significant role. Therefore, it's reasonable that owners should focus on training and the first step is to develop a plan.
The Old professional dog trainers had a saying for just about everything. The guy who trained me had a particular perspective on training which he drilled into me. He used to say – every time I made a mistake, "Training doesn't make perfect. Only perfect training makes perfect!" Perfect training starts with a plan. A plan promotes consistency, structure and goals. It also identifies weak areas and prevents bad habits from creeping into your dog's behavior. A plan is effective because it takes a systematic approach to training.
The first step to planning is to gather information. Spend time just watching your dog. Use a notebook to jot down notes of the dog's activity, record any weak areas and above all make notes of each training session. Your notes are the major ingredient in drawing up a plan. At the same time you should make use of your best asset, the judges. The judges are a wealth of information and freely provide their advice. For instance, a valuable piece of information to know is where most dogs fail in running the SOLMS. If you know where failures occur, you can then adapt your plan to cover this off. You will also want to have a working knowledge of the rules as you need to know the test requirements and plan accordingly.
Note keeping is the foundation of preparing a plan. Make detailed notes of all things related to the dog. Even small points as something insignificant can turn into a major problem. Cover off things that happened in the field and ask the difficult questions such as why the dog did this, how did it happen or was the behavior caused by me or the dog. Time invested in this will save many hours and eliminate nonproductive training.
Once you have the information you can draw up a plan and begin structured training sessions. The sessions should be short. No more than 15 minutes per session. You can have two or three sessions per day, but you must keep them short as this eliminates boredom. It's the owner's job to make sure each session has a specific topic and above all the sessions must be interesting and end on a positive note. Two factors missed in formal training are play time and time off. Dog's are not robots. They are living beings and they need play and time off to maintain an enthusiastic attitude. Factor in play sessions after your formal training and Once every 4 or 5 weeks give the dog a few days off. This promotes a healthy attitude and helps to mold the owner and dog into a team.
There's one final ingredient to consider and that's a timeline..... Click here to continue reading
~~~~~~~~~~~~~~~~

The Deutsch-Kurzhaar Club North America looks forward to our second year as a member of the DKV and looks forward to becoming a trusted and vibrant promoter of the Deutsch-Kurzhaar in North America.
The DKGNA Board of Directors continues to work hard to position the club for success. It is our hope that the DKGNA will be a model club where DK enthusiasts can work together to educate all interested persons in the techniques of training, breeding and caring for Deutsch-Kurzhaar dogs; to conduct tests; to promote responsible breeding of DK's; foster, improve, promote, and protect the DK's in North America; and promote the interest of wildlife by fostering ethical hunting and the conservation of game through educational programs, the use of properly trained hunting dogs, and other means.
In an effort to promote youth participation in the DKGNA the Board of Directors has established a special category for members 17 years of age and under. These Youth members will pay half of the regular dues fees and be non-voting member same as family members.
To become a member of the DKGNA please complete the membership application form by clicking – Membership Application. This fillable form will work in you Internet Explorer or Chrome browser, it will not work in Fire Fox. You can submit electronically and you will be billed and can submit payment through PayPal. You can also print your application, enclose a check, and mail the package to the address on the application.
~~~~~~~~~~~~~~~~
"One man practicing sportsmanship is far better than 50 preaching it."
Knute Rockne
~~~~~~~~~~~~~~~~
Reproduction of any contents by permission only