THE SUN COMES OUT FOR TOMORROW
PRIME SET FOR FINDANYFILM
EVERYONE GETS THE COOTIES
UNIVERSAL: FROM WOOD TO FOREST
NO BARRIERS FOR KOCH RELEASE…
INSIDIOUS HEADS EONE HORRORS
FROM TRADE PRESS TO A PROPER JOB…
---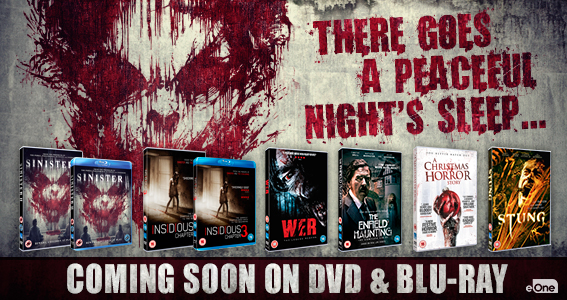 ---
If you can't read this newsletter or see the ads, please click
here
It was a good week for...

vod, offering the best value of any household service, ahead of mobile phones, according to a Moneywise survey…

It was a bad week for… New subscribers to Netflix in the US, who are going to have to pay $1 more…
"What a lovely day…" Monday October 5 saw Warner's Mad Max: Fury Road arriving in stores and the revived franchise raced off into the sunset, shifting some 111,000 in its first few days on sale, according to the Official Charts Company's midweek bulletin. Commenting on its performance, Warner's John Stanley said: "'Given the uncertainty the market has seen so far this year around week 1 sales of some key home entertainment titles, we're delighted that Mad Max: Fury Road has so far over performed versus our forecast. Other good news is that Blu-ray is the key over-performing format which, as a premium product, is always great for our retail partners. With Christmas now 'scarily' rushing towards us, we become more reliant each week on the big titles to deliver and carry the market along. With this in mind, we're really pleased to see Mad Max: Fury Road is playing its part." An there's more from the major two – October 12 sees another biggie arriving in stores in the shape of San Andreas. More on that next week…
Also in the midweek Official Charts Company bulletin, Disney has the two and three positions behind Warner, with Tomorrowland a new entry in second spot and Avengers Age Of Ultron just behind it. Also making a re-appearance are, at numbers eight and nine respectively, The Lion King and Beauty And The Beast, with more Disney titles such as
The Jungle Book, The Little Mermaid and Snow White And The Seven Dwarfs. These are on the back of the studio's latest promotion…
The ever-expanding FindAnyFilm site, has added the the first subscription vod service to its offering after agreeing a deal with Amazon. The vast Amazon catalogue, from both the Prime and Prime Instant Video services, representing more than 15,000 titles, is now added to the range on the FindAnyFilm site, giving consumers looking for legal ways to watch, buy and rent films and TV product through FindAnyFilm an even bigger range to choose from. It's the next step in the continued evolution of FindAnyFilm and gives a further boost to the site. Commenting on the announcement, Amazon Video's category lead Julian Monaghan said: "Amazon Prime and Amazon Video is an easy way to watch your favourite film and TV shows instantly. Including these on FindAnyFilm, where Amazon DVD is already listed, is extremely useful for consumers who are looking to find the content they want at a click of a button. It is really important as an industry that we work together to direct customers to legal sources." Sylvia Wan from the Industry Trust, which oversees the site, said: "Having Amazon Prime as well as Instant Video on board is great for consumers visiting FindAnyFilm. More and more consumers are now using subscription services which give them access to all they can eat content. Services like Amazon Prime are a great way to divert audiences from illegal viewing habits by giving them access to a vast array of content at a great price."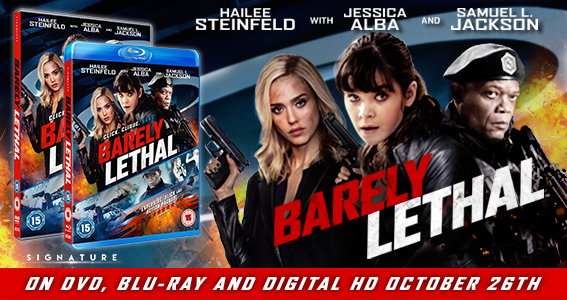 ---
We've already covered Dogwoof's innovative release strategy for its drug documentary Cartel Land, which kicked off with a SuperTicket promotion. October 6 saw the film's digital release, including an iTunes Extras package, across not just the UK, from Dogwoof, and three other territories, the US, Canada and Germany. Better still, it's top 10 in the iTunes chart across all four territories, with Dogwoof's release leading the charge. As outlined here before, the physical release is due on October 26. Commenting on its success, Dogwoof's Daniel Green said:"Ever since acquiring the film at Sundance earlier this year we knew we could expect big things from Matthew Heineman's superb Cartel Land. Following its successful theatrical release in September we're delighted to see the film really connecting with a digital audience, sitting within the top 10 chart in the UK, US, Canada and Germany in its first week on EST and vod. The omens are now extremely positive for Cartel Land's DVD release on October 26."
Sticking with Dogwoof and the label has another big release due on Monday October 12 as The Look Of Silence arrives on DVD, on the back of its hugely successful theatrical release, following in the wake of the similarly successful The Act Of Killing. This had a 10-day exclusive EST window, arriving on October 2 again paving the way for its physical bow. Commenting on the release, the company's Daniel Green said: "We pride ourselves on our willingness to experiment with new release strategies and we could think of no better film for our first high profile EST window release than the critically acclaimed The Look of Silence. Thanks to some great promotional support across key platforms we're on course to exceed the digital performance of The Act of Killing while also looking ahead to the film's DVD and Blu-ray release this coming Monday."
To the Prince Charles Cinema where Universal was pushing the boat out for the Monday October 12 release of the riotous comedy horror film Cooties. To mark the release, the major had flown over star Elijah Wood, a huge horror and genre fan himself, for a special screening and whistlestop PR tour. It's heartening to see a company putting such weight behind what is essential a DTV release, but given how strong a commercial prospect this is, it's the kind of support Cooties deserves. And Wood, who carried out interviews with assorted publications, is the perfect flagbearer for the film. On Tuesday night, as well as appearing in a Q&A at the Apple Store, the former Lord Of The Rings star also took to the stage at the PCC as part of a screening and Q&A hosted in conjunction with FrightFest. "I've always wanted to come to FrightFest," the star said as he took to the stage, ahead of a rapturously received screening and Q&A with one of the FrightFest founding fathers Paul McEvoy. Universal's Mike Hewitt said: "As the perfect horror comedy for this year's Halloween, we were thrilled to bring over the film's producer and lead actor, Elijah Wood, for a fantastic launch at the Prince Charles Cinema, in association with Film4 FrightFest. With a great concept of killer kids, and phenomenal cast from the world of genre cinema and US comedy TV, we strongly believe Cooties will be one of the major hits of this year's Halloween season on DVD & Blu-ray. Whilst in the UK, Elijah also completed a full media schedule including in-studio visits at various radio and TV shows and a junket with both UK and international media interviews." FrightFest's Paul McEvoy added: "It was wonderful to finally have Elijah attend a FrightFest event, he has been wanting to attend the festival for many years and with the terrific special screening of Cooties arranged with Universal, it was the perfect way to introduce him to the FrightFest fans. His distinct love and passion for the genre shone through and Elijah really connected with the audience. The film deservedly played brilliantly and it was an exceptional evening."
Oh, and speaking of FrightFest, we also interviewed McEvoy for a feature dissecting the new FrightFest Presents imprint with Icon. It's due on our website shortly…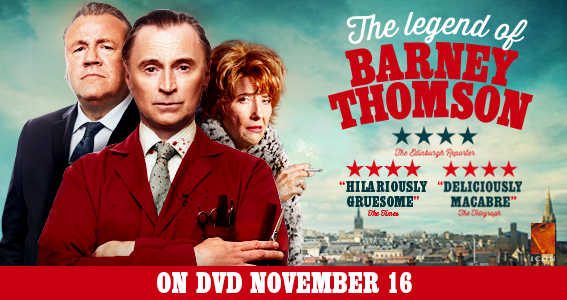 ---
Sunday October 11 sees Universal hosting a high profile premier at Nottingham Forest's City Ground stadium to mark the release of football documentary I Believe In Miracles. The film charts the club's remarkable rise under the guidance of Brian Cliugh, rising from nowhere to win two European Cups. The event will replicate match-day action, with the film screening in front of the Trent End after an introduction by Darren Fletcher and the arrival of many of the legendary team. Commenting on the release, Universal's Julian Williams said: "We're hugely excited and honoured to be have the original 'Miracle Men' in attendance for the premiere of I Believe in Miracles, and nowhere could be more appropriate for it to take place than Nottingham Forest's own City Ground. It's an opportunity for us to celebrate a witty, fascinating film that brilliantly documents one of Britain's greatest sporting achievements while surrounded by the fans and players for whom this film will stir so many emotions and memories. The premiere is the perfect platform for us to launch our four-week theatrical run in partnership with Showcase cinemas before DVD, Blu-Ray and digital release on November 16. The whole release is supported by fantastic review and interview coverage, as well as collaboration across the accompanying book and soundtrack releases and a partnership with Sports Interactive's immensely popular Football Manager 2016 game; overall it's a game plan we think even Brian Clough himself would be proud of."
To one of the best screening rooms in London, in Dolby's Soho Square offices for the full Dolby Atmos experience to mark another stage in the world domination plans seemingly in operation from HBO's Game Of Thrones. For the next release from the UK home entertainment of the television giant sees the hugely successful series getting the Dolby Atmos treatment. The issue of new versions of the first two seasons of the long-running, much-talked about series on October 26 marks the first time a TV series has been released on Blu-ray with the groundbreaking sound. And, as anyone who was at the screening will attest, it sounds unbelievable. Commenting on the Atmos, HBO's Colin Smith said: "Game Of Thrones continues to break ground in achievements in television, on the back of a record breaking 12 Emmy wins, so it feels like a natural step that a limited edition version of our original seasons would be remastered in Dolby Atmos. We love to cross new boundaries in our home entertainment product, and Game Of Thrones is the perfect vehicle to showcase the latest developments in home entertainment technology. It's a great partnership."
It's not just the way Game Of Thrones sounds that makes it special, it's the look of it too. The first two seasons are being issued not just with the Atmos, but in gorgeous Steelbook editions, complete with magnets, as an exclusive via Amazon. The artwork takes its cue from the opening credits to the series, with Season 1 featuring Winterfell and S2 using Lannisters-inspired imagery. Commenting on the sets, HBO's Grace Alexander said: "We're excited to be releasing limited edition Steelbooks for Season 1 and 2 of Game Of Thrones this month, with artwork designed by Elastic – the agency responsible for the series' Emmy Award-winning opening credits. Each Steelbook showcases a specific location that is significant to that season and includes collectable magnets on the packaging, featuring Game Of Thrones sigils and symbols. The Steelbooks are the first TV title on Blu-ray to be released with the revolutionary new audio technology Dolby Atmos and so we have joined forces with Dolby to promote this. We had the press screening for the Battle of Blackwater' episode in Dolby Atmos to showcase just how much this addition really enhances your Game of Thrones experience. And, we also have several competitions going live this weekend, offering fans the chance to win a personal screening for them and their friends in the Dolby Home Cinema."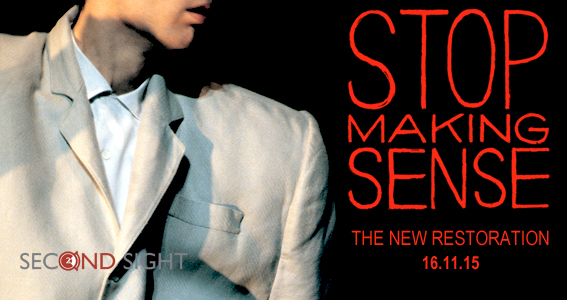 ---
Mad Men has reached the end of its run and Lionsgate is signing off in style with its Blu-ray and DVD release of the final season of the series. It began the road to the October 19 release of The Final Season Part 2 and The Complete Final Season, two separate releases, by teaming up with Honest Burgers to launch a new Mad Men-themed burger in honour of Don Draper and co. The burger launched on Tuesday October 6 and will be on sale until October 26, with a special celebration at its King's Cross branch on October 19, as well as prizes up for grabs through social media. Commenting on the promotion, Lionsgate's Dan Gilson said: "Mad Men, and its fans, has always been the epitome of class and good taste so a partnership with Honest Burgers, who've built their reputation on the same standards, makes perfect sense. It's also a fitting way to mark the conclusion, and arrival on Blu-ray and DVD of what is arguably one of the most celebrated series of recent years." Tom Barton, co-founder of Honest Burgers, said: "Collaborations are a great chance for us to play around with different flavours, so when Mad Men came along we knew it had to have a bourbon influence. I just hope I've done Don Draper proud." It's not the only facet of Lionsgate's impressive campaign for the dual October 19 releases, with marketing continuing through to the November Complete Collection Blu-ray and DVD SKUs, as well as a Deluxe Collector's Edition on the same day. Lionsgate's Gilson added: "An era draws to a close as the final episodes of Mad Men are released on DVD and Blu-ray on October 19. There will also be a 'complete series' box set available from November 2 and a lavish, deluxe Blu-ray Collector's edition which is sure to delight fans. Our award-winning brand partnerships on Mad Men have given us both broad audience reach as well as commercial success and the final season will be no exception. Our partnership with Honest Burger is built on the shared values of good taste and class."
It's a big week for curated svod service Mubi, which has pushed the boat out for its exclusive release of Paul Thomas Anderson's Junun. The film sees the director following Radiohead's Jonny Greenwood and Israeli composer Shye Ben Tzur on a voyage to India to record an album. As well as plenty of PR activity, Mubi has also been advertising on the London underground and elsewhere. Commenting on the marketing, the company's Anja Liebl said: "In order to launch JUNUN and to reach a variety of target audiences, we used a combination of traditional offline marketing, together with a more digitally-targeted campaign. On top, it was largely PR-led strategy that not only focused on such a incredible step for vod but also on the evolution of MUBI as a company and we wanted to reflect that."
Koch Media has inked a major deal as part of its ongoing repositioning within in the home entertainment arena, with its acquisition of David Attenborough's Great Barrier Reef marking a statement of intent to become more heavily involved in the TV and special interest sector. The programme is set to air with all the accompanying noise you'd expect from an Attenborough series early next year, with Koch Media's home entertainment release following hot on its heels. Koch media md for Northern Europe Craig McNicol said: "We are delighted to partner with Atlantic Productions on David Attenborough's first significant return to the Great Barrier Reef in over 50 years. From our very first conversation I have felt passionate about representing this content and bringing it to the widest audience possible in the UK." The deal was signed with Atlantic Productions' Anthony Geffen, who said: "
David Attenborough's Great Barrier Reef
sees the beloved natural broadcaster return to one of the wonders of the living world, in a series which has international appeal. Atlantic's programming continues to harness cutting-edge technology and unrivalled storytelling, and we look forward to working with Koch to take this show to audiences across the UK and Eire."
There's plenty due from Koch ahead of the Attenborough releases slated for the first part of the year, with titles including a brace of strong genre films – the third instalment in horror franchise V/H/S Viral (vod on Monday October 12, physical a week later) and Eli Roth's The Stranger (out on vod this week, DVD in November) as well as Downtime, a Doctor Who spin-off from the fallow years (1995 to be precise), featuring characters from the programme. Also running up to December 25, it has children's fantasy film The Christmas Dragon (November 2). Next year will see Koch launch an array of premium home entertainment fare and also looking at new release models and innovations. Titles due in the first half of the year include FrightFest 2015 favourite suspense thriller Night Fare; much anticipated indie sci-fi 400 Days, starring Brandon Routh (Superman Returns) and Caity Lotz (The Machine, Arrow); the digital release of provocative protest film Free The Nipple, as well as challenging U.S. independent drama Camp X-ray starring Kristen Stewart (Still Alice, Twilight saga) and Peyman Moaadi (A Separation). Home entertainment marketing manager Varun Kanish said: "We are truly delighted to be releasing Attenborough's Great Barrier Reef and look forward to delivering a stellar release campaign for this title and future Television content in 2016. With some exciting third party releases, catalogue drafting opportunities and a range of exceptional new home ent titles – Koch's ambition is to be at the forefront of the physical and thriving digital market, through a mixture of innovative release strategies and a varied slate"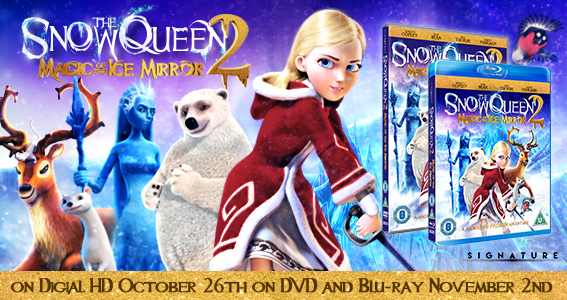 ---
While much of the BFI organisation has been launching the London Film Festival this week, its home entertainment arm has been hard at work on a raft of Pasolini releases, marking the 40th anniversary of the director's death. As well as a box set, there's also Abel Ferrara's acclaimed biopic Pasolini. Commenting on its work, the organisation's Sam Dunn said: "The BFI DVD label has long been a supporter of Pasolini's films and this October we are marking the 40 years since his untimely passing by releasing both a Blu-ray collection of six of his films alongside Abel Ferrara's new biopic, Pasolini. Ferrara's Pasolini was extremely well-received in LFF 2014 and it was this appeal that led us to seek both distribution and DVD rights. Willem Dafoe is astounding in his portrayal of the controversial filmmaker and poet and we believe the combination of cult director Ferrara and Dafoe will help drive sales."
More horror as Halloween approaches, with one of the biggest franchises around, Insidious, returning for its third outing, somewhat logically titled, Insidious 3, out on Monday October 12, leading the way for a strong horror-based line-up from eOne. Commenting on the release, the company's Tim Westbey said: "With a total box office across the franchise of over £18m, and in excess of 760,000 units sold to date, Insidious 3 promises to be one of the strongest horror releases of the year. Media includes a comprehensive digital campaign alongside strong PR and retail support."
Anyone wandering the streets of London this week might have been surprised to bump into a bunch of knights wandering the streets - complete with coconut shells instead of horses - getting up to all kinds of silliness. The reason? Well, Monday October 12 sees the release of a special 40th anniversary edition of Monty Python And The Holy Grail, complete with a castle, catapult and rubber animals (no, seriously), with a theatrical re-release also due to hit cinemas on October 14. SPHE teamed up with theatrical reissue specialists Park Circus for the media stunt, part of the PR push for the release. Commenting on the new Grail, SPHE's Amy Sawyer said: "Forty years on and Monty Python and the Holy Grail is as hilarious as ever. This limited edition interactive box set, featuring exclusive artwork from Terry Gilliam, is the definitive version of this classic comedy (until the next one) and a guaranteed great 'knight' in for Python fans."
We promised last week that we'd have more on Pompidou this time around, thanks, in no small part, that one of the producers on the Matt Lucas-starring release, due from RLJ Entertainment's Acorn imprint on October 12, is an old RRP staffer, proving that former trade press employees can go on to bigger and better things (no, seriously). Katie Mavroleon started at the magazine not long after its inception more than 10 years ago and was a regular attendee at screenings, events and more. Here she talks more about the programme itself and the start she got in the UK video industry… "We're thrilled Pompidou is about to start its life on DVD as it's an opportunity for us to share with its audience how the unique world of the show was created.
Pompidou is set aside from other scripted comedies from being a high concept/visual piece relying on physical, vfx and design elements to communicate the narrative rather than words. The DVD boasts a number of exclusive behind-the-scenes packages that include featurettes on how Marion, (Pompidou's Afghan Hound and puppet) was operated, and an in-detail look at the challenges and demands made on the art department when putting together a show of this nature. There are also audio commentaries on all episodes with Matt Lucas in conversation with co-creator / writer Ashley Blaker, co-star Alex MacQueen (Pompidou's butler Hove), and co-director / producer Charlie Hanson (Extras, Garth Marenghi, Derek). Since Pompidou I went on to produce Marley's Ghosts, another high concept scripted comedy for UKTV Gold, starring John Hannah, Sarah Alexander, Jo Joyner and Nicholas Burns which explores life after death, and am now co-producing (again with Charlie Hanson) Ricky Gervais's new feature David Brent: Life On The Road, a fake documentary, comedy musical feature following the UK's original docusoap star from BBC 2 documentary, The Office in pursuit of new dreams, fame and stardom. It seems almost ironic that my career in television and film began as a publisher's assistant and staff writer for DVD trade publication RRP Magazine. It was here where I nurtured my ambition to make stuff and where I had access to interviewing a range of on and off screen talent that made it all seem possible."
So goodbye then, or rather, au revoir, to Mikey Ellis, Studiocanal's home entertainment marketing chief, who is heading off to France, to work on the company's hugely impressive catalogue. We've already covered his move to the Studiocanal Paris office, and Kristin Ryan stepping into his shoes in the UK, but Studiocanal colleagues and friends and people from across the industry paid a fond farewell to Ellis last Friday night, October 2, in Golden Square. The Raygun wishes him all the best, as do his pals from the UK Studiocanal office. Home entertainment general manager John Rodden said: "It's a really exciting opportunity for Mikey. It's also great that we'll continue to work closely with him on developing business around Studiocanal's amazing library Internationally. He's not leaving us, but we will miss his daily presence in the London office - Mikey is a brilliant and wonderful colleague. We wish Mikey all the best for his new life in Paris."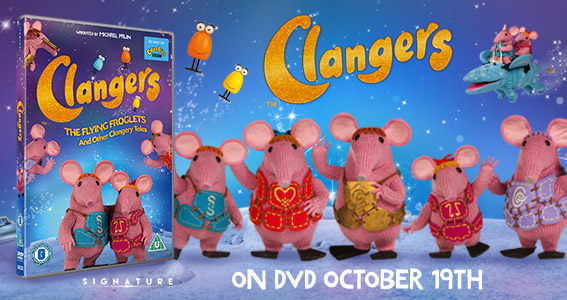 ---
QUOTE OF THE WEEK
"Millions more Londoners can now enjoy ultra-fast delivery. The service is proving very popular in the capital and we've seen high demand on everything from essentials like bottled water, coffee and nappies to the latest must-have popular items like games consoles, toys and sports equipment – all of which are available for delivery in less than 60 minutes."
Amazon md Christopher North on the expansion of its Prime Now one hour delivery service, now serving five times more postcodes in the capital within an hour and three times as many within two hours…

AT THE MOVIES
The Martian bowed at the UK box office with an impressive £6.5 million opening frame, joined, in the new entry stakes, by The Intern and Macbeth (both around the £750,000 mark), event release Il Trovotore and Singh Is Bliing, with £235,000 and £180,000 respectively.
Loads of Disney-related release dates announced this week. An, as is the current form for this kind of event, it earned acres of publicity and opine column inches for the studio. On the Pixar side it unveiled a while raft of dates, taking in everything from Cars 3 (June 2017) through to The Incredibles 2 in 2019. And on the Marvel side, Ant-Man And The Wasp will land in July 2018…

More comic-book news and Seth Rogen has been discussing his adaptation of Preacher, the ongoing series, confirming that it is due to start filming in February ahead of airing on AMC later in the year. And over at Sony, following its successful TV revival, Danger Mouse is also being eyed as a potential film franchise…
SITE OF THE WEEK
Here's some interesting Suffragette stuff, courtesy of the FindAnyFilm folk …
TWEET OF THE WEEK
Follow us on www.twitter.com/theraygun…

TRAILERS OF THE WEEK
New Coen brothers outing…
Another much-talked about trailer…
The Back To The Future spin-off trailer that took off this week…
Our best film of next year (proceed with caution)…
Due from Netflix…
Ready for Halloween…
To subscribe to The Raygun newsletter, please email info@theraygun.co.uk
with subscribe in the subject matter
To unsubscribe, email info@theraygun.co.uk with unsubscribe in the subject
For editorial or advertising queries, contact tim@theraygun.co.uk