BUYERS LINE UP TO JOIN THE CLUB
PWC REPORT: ENTERTAINMENT GROWS, PHYSICAL DECLINES
BUSINESS MODELS ALSO SET TO CHANGE
PRESS REACTION TO PWC NEWS…
…AND UK VIEWS TOO
BVA YEARBOOK DUE
GOOGLE UNDER FIRE FROM UNLIKELY SOURCE
THRONES HBO'S BIGGEST EVER SERIES…
…AS TRUE DETECTIVE SET TO LAND
WUAKI GETS ON THE BUSES…
…AND HAS A WINDOWS SEAT
ICON UNVEILS CANNES DEALS
LIONSGATE REVEALS Q3 SLATE
REVELATION FOR ATHEISTS
HOUSE OF CARDS: AMAZON EXCLUSIVE
CONSUMERS TO PAY FOR THEIR SINS
QUOTE OF THE WEEK
AT THE MOVIES
TWEET OF THE WEEK
TRAILERS OF THE WEEK
---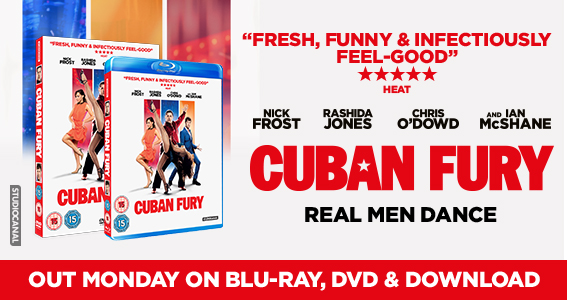 ---
If you can't read this newsletter or see the ads, please click
here
It Was A Good Week For…
Dallas Buyers Club, off to a strong start...
It Was A Bad Week For… One director was fuming about a BBFC home entertainment decision, more on this next week...
Another week, another Oscar-winning release from eOne, which followed its impressive performance on 12 Years A Slave with the bow of the equally awards-laden Dallas Buyers Club. And this too was fast out of the blocks in its first week, aided by another well-thought out marketing push from eOne, which is becoming increasingly adroit at handling its releases sensitively. The powerful drama about the US healthcare system and relevant authorities' failure to effectively care for HIV and AIDS patients in the early days of the disease has shifted some good numbers. eOne's Stephanie Don said: "With over 30,000 units sold so far this week, Dallas Buyers Club has performed extremely well for us. The buzz around its Oscar winning performances has translated into strong word of mouth and fantastic PR coverage, and we're thrilled see the continuing success of such an incredible film."
Key talking point over the past week or so has been the publication of a PriceWaterhouseCooper report into the future of the entertainment industry. It also highlights the old Homer Simpson line that you can prove anything with statistics too, as the press coverage for the report (see below) shows. The headline news is that digital home entertainment will overtake its physical counterpart by the year 2018 on a global scale and even sooner, 2016, in the US. As the report clearly states: "The growth in electronic home video revenue is starting to compensate for the decline in physical home video revenue." This indicates were much of the growth is set to come from, as assorted electronic formats begin to take hold. Commenting on the US experience, PwC analyst Ken Sharkey said: "The consumer is now at the centre of their own entertainment and media world, pivoting from finding to being found by content experiences via every channel and device. The battle for relevancy has never been greater as entertainment and media businesses are being joined by companies from other industries such as retailers, automakers and utilities to compete head on for the same consumer relationship. What's important to the consumer is the specific experience — whether it's live or on-demand and on any screen." Interestingly, the report also stated that the windows and routes to market were still changing and some of the players would too. "Though Hollywood films will still dominate, the distribution of video content will continue to evolve," it said. "In the next five years, while big-budget Hollywood movies will still appear first in a cinema, release windows elsewhere will continue to contract and evolve. As new players enter the market and new platforms grow in popularity, traditional distribution models will be disrupted."
---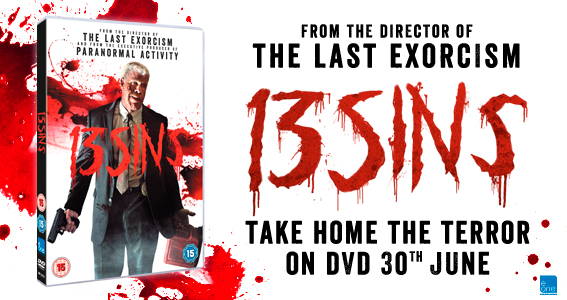 ---
Obviously the press reaction to the PwC report was much as you'd expect. Papers were broadly speaking, picking and choosing between which bits they wanted to use and which they didn't. Our old friends at The Guardian, for example, quoted the US figures – hastening physical media's departure – and failing to say it was US not UK. It also appeared under a headline "DVDs Dead?", although it did bung in a question mark for good measure. Incidentally, we're still waiting for a reply from the newspaper over its stance on piracy and other elements, a good few weeks after we asked them for their thoughts…
A more measured UK reaction came from the experts at IHS. We spoke to Richard Cooper there, who noted the resilience of physical formats. "We've been reading DVD is dead for the last 10 years and it's still kicking around. We'll have another 10 years of being told DVD is going to die before it goes." He added that IHS'own figures were not a million miles from these, and it thought physical had a good four years before digital overtook it. He further said that it was difficult to predict growth for svod services as there were only so many subscribers out there and that the UK market was affected by pay TV windows and other restrictions.
---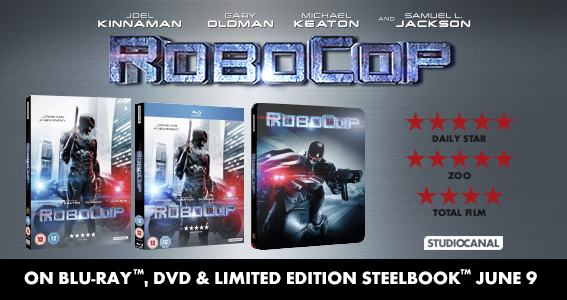 ---
The Raygun also asked BVA director general Lavinia Carey for the organisation's thoughts on the report, ahead of the publication of its own yearbook due next week. She said: "Looking at the current state of affairs, I would say that digital video expenditure in the UK will overtake box office before 2018 because it already stands at two thirds of box-office takings as it is. Look at our Yearbook numbers. The US market is slightly different as they're more attached to physical rental than we are here. It's hard to say what will happen to digital vs physical discs by then though as it will depend on how attached consumers become to the digital HD copy on discs that will be officially launched in the coming months and also how fast super-fast broadband speeds increase in UK household penetration. For me that's an important factor in the up-take of digital services across the country."
The BVA Yearbook is being published officially on Wednesday and some of the crucial data is under wraps until then. But it will be showing that consumers in the UK still like owning physical things and Blu-ray is still showing growth. Follow us on twitter and keep checking our website for more next week.
Meanwhile, we're quick to criticise The Guardian for its seeming pro-piracy stance (for example, its commenters below the line on stories often leave precise details on how to, say, torrent films), but it did at least this week have one story criticising Google and its slow pace in taking down links to piracy enabling websites. It quoted BPI chief Geoff Taylor who said: "It's 'Don't be Evil' 101'. The principle at stake here is when you know someone is acting illegally, you shouldn't continue helping them by sending them business. Google say they don't want to interfere with their algorithim. But the algorithm is not a naturally occurring phenomenon. It is written by Google engineers, they choose how it operates and whether to act ethically and responsibly or not." Chris Marcich of the European arm of the MPA added: "The more fundamental issue is that Google is fighting hard to try to preserve the illusion of neutrality – that they are an intermediary that doesn't interact with services they provide. They are doing this because they don't want to be responsible for what goes on with their services. I don't think that is tenable long term. Google is very central in our daily lives, they are de facto the only real search engine in Europe and as such have a greater responsibility to make sure the law is respected."
---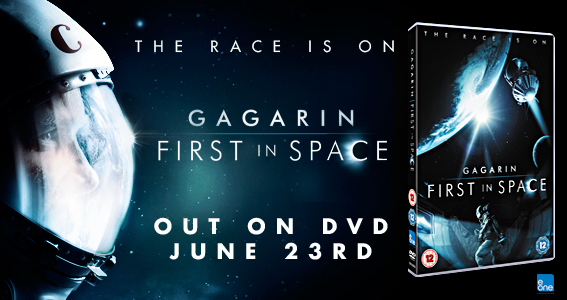 ---
It's official. HBO's Game Of Thrones is now the most popular series EVER on the channel in the US. It's the latest in an ongoing series of records that have been smashed by the George RR Martin adaptation. It won the accolade after beating The Sopranos, the previous holder, with the highest average gross audience for the series. It adds to its impressive UK figures, as well as its eye-watering piracy levels.
Sticking with HBO and Monday June 9 sees the eagerly awaited physical release of its big new success story, True Detective. HBO's campaign for the release is shaping up nicely too, with press coverage expected to be strong after HBO's innovative press trip to deepest darkest Louisiana. As HBO's Katrina Peavey said: "Our media tour of Louisiana was a huge success and involved a unique look at the wild landscape that inspired the series. Journalists visited various locations where the show was filmed, such as Bayou Des Allemands, The Fisherman's Wharf and The Oak Alley Plantation where Dora Lange was found. They also had the chance to delve into the state's infamous culinary and music scene. We're expecting to see extensive coverage of the trip in several print and online magazines." And expect to see the results of an interesting art-based stunt next week too...
And still with HBO, albeit another source and anyone London-based can't have failed to notice the buses all around the capital emblazoned with Wuaki.tv advertising, the large T-shaped bus-sides highlighting the different HBO titles available through the service. Commenting on the initiative, Wuaki.tv's Simon Homent said: "We were so excited about adding HBO content to Wuaki that we wanted to shout about it, and we thought that buses were a great way to do this. The bus campaign is delivering a huge spike in traffic from London and the surrounding areas. In parallel we are doing a bundle deal with HBO content to get a Chromecast for £10, which we launched the Wuaki service on last month, and is also working very well."
Another Wuaki story now – the relatively new player has been keeping us exceedingly busy for the past few weeks – and the service has this week announced a new partnership with Microsoft that sees it launching a new app for Windows 8.1 devices that enables owners to watch its movies and shows on the state of the art tablets, laptops and PCs. Commenting on the launch, really excited to bring Wuaki's HD quality content to Windows 8.1 devices for the first time. At Wuaki.tv, we are committed to providing the best possible user experience and HD quality plays an important role within that. Our users are increasingly used to seeing the latest movies in high definition on their Smart TVs, consoles, and other devices, and now they can add their PC or laptop to this list too."
---
---
More Cannes announcements following acquisitions deals form the film market have been announced this week, with Icon's new signings being eagerly pored over by many looking at the next steps from the now revitalised operation. It has unveiled a quartet of titles which is headed up by the latest from JC Chandos, the man behind both All Is Lost and Margin Call. A Most Violent Year stars Inside Llewyn Davis' Oscar Isaac and looks at gangsters in New York in 1981, one of the bloodiest times in the city's crime history. Equals is a futuristic romance starring Kristen Stewart and Ncholas Hoult, while The Legend Of Barney Thomson represents the directorial debut of Robert Carlyle and boasts a cast that features Ray Winstone and Emma Thomson as well as its director. And for genre fans, there's one of the most eagerly anticipated horrors of the year in the shape of It Follows, one of the critical successes of Cannes. Commenting on the acquisitions, Icon's Ian Dawson said: "We are excited to have added these distinctive and original films to our slate for 2015. We feel incredibly fortunate to be working with such quality film-makers and great talent - both in front of and behind the camera. The team here at Icon Film Distribution are fired up and set to bring our films to the widest possible audience."

Lionsgate has had a strong start to the year, driven, in part, by blockbuster franchise The Hunger Games and its second instalment Catching Fire. But the second half of 2014 is set to be even busier for the company. kicking off with a strong raft of titles in Q3. July sees it releasing a clutch of children's titles in the shape of Back To The Sea, The Care Bears: Totally Sweet Adventure and Mumfie's Quest, as well as the second season of country and western TV drama Nashville and Nick Hornby adaptation The Long Way Down. August sees the TV-supported The Legend Of Hercules, and another benefiting from TV advertising, Killing Season pairing John Travolta and Robert De Niro for the first time. There's also Ballet Beautiful Body Workout on the fitness side; horror from The Quiet Ones, acclaimed Tom Hardy starrer Locke and Blood Ties, a New York crime thriller featuring an all-star cast. September takes in everything from Killers, from some of the same team behind The Raid and Postman Pat: The Movie, currently performing strongly at theatrical, by way of Blaze You Out, Schwarzenegger in Sabotage and Paul Rudd and Amy Poehler in spoof romcom They Came Together. The next three months precedes an even busier Q4, which will include the third instalment in The Expendables series, as well as the first part in The Hunger Games finale double header. Lionsgate's Marie-Claire Benson said: "The teams at Lionsgate and Elevation are really proud of how the year is shaping up. A combination of bankable franchises and excellent performances should deliver a great set of results this year. We always aim for big conversions and both The Railway Man and Out Of The Furnace are performing well in that respect at retail right now."

---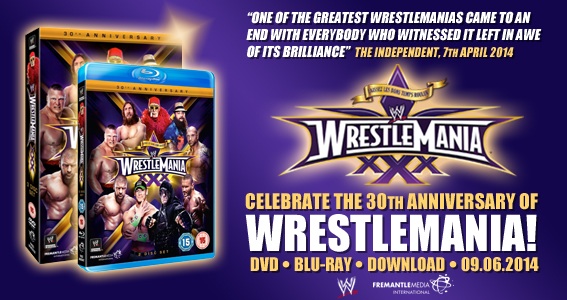 ---
Renowned atheist Richard Dawkins has been back in the news again this week, raising more controversy (even inadvertently, it would seem), which makes Revelation's forthcoming rush release of The Unbelievers, which follows Dawkins and fellow scientist Lawrence Krauss on tour and contains contributions from scores of fellow non-believers, boasting a heavyweight cast. Commenting on its release, Revelation's Trevor Drane said: "We're delighted to be releasing The Unbelievers on DVD this June. With the debate about religion so high on the current news agenda, this provocative documentary follows renowned scientists Richard Dawkins and Lawrence Krauss on their rock 'n' roll style tour and will likely spark even more controversy. The 76 minute film features appearances by heavyweight (and very vocal) atheists such as Ricky Gervais, Tim Minchin and Bill Pullman and also contains over an hour of extra materials such as deleted scenes and extended interviews. Revelation Films has a proven track record in taking documentaries to market, most recently with British Gangsters: Faces Of The Underworld and previously with Hooligan, Tibet: Cry Of The Snow Lion and McLibel and we expect that this release will perform as well on DVD."

Irony corner: Netflix has made much of its exclusive window on House Of Cards, the Kevin Spacey political drama series that has been one of the cornerstones of its service for the past year or two. So we note with interest that the second series of the programme, which is arriving on a trade-wide physical release on June 16, also has its own exclusive SKU. For the season one and two box set is available exclusively at another retailer: Netflix's big rival, Amazon.
And giving this week's newsletter some kind of symmetry, we'll end where we began, with eOne. There's no rest for the company as its busy Q2 continues, one of the next in the frame is 13 Sins, due on June 30. Commenting on its release, eOne's Helen Mullane said: "We're delighted to be releasing the compelling, exciting and downright disturbing 13 Sins on DVD June 30. From the director of The Last Exorcism, it stars some stellar talent, not least the legendary Ron Perlman. We're supporting the release with marketing online and in print as well as PR targeting fans of horror and thrillers."
---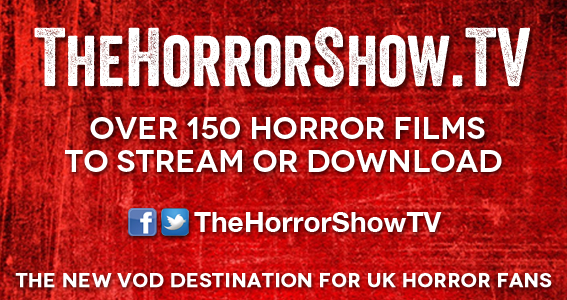 ---
QUOTE OF THE WEEK
"Physical retailing remains the mainstay of the video and video game industries, but clearly the digital market is firmly entrenched as a significant and growing sector. As a result, the consumer today has more options for enjoying video and video games however, wherever, and whenever they want."
US Entertainment Merchants Association president and ceo on a report that states the US market was worth $18.2 billion in 2013, with 65 per cent of that coming from digital.
Maleficent got off to an impressive start with almost £6.6 million in its opening frame. Other new entries included Edge Of Tomorrow, with £1.89 million and a second comedy on the bounce from Universal, A Million Ways To Die In The West, which took £1.24 million. Also entering the top 10 was Ken Loach's latest, Jimmy's Hall, with £131,703.
While we're on Disney classics getting the live action treatment, the success of Maleficent is arguably behind this week's news that Beauty And The Beast is to get a new, live action treatment too…
And still the Star Wars news continues: news has emerged this week that there's going to be another standalone Star Wars film, joining one already planned, which will be helmed by Godzilla director Gareth Edwards. Behind the camera on the other spin-off beyond Episode VII will be Josh Trank (crazy name, crazy guy), currently working on a new Fantastic Four film for Fox.
Oh, and still there's more: two new additions have been made to the Star Wars Episode VII cast this week and, even more surprising, both are women. Joining the bloke-heavy talent on screen will be 12 Years A Slave's Lupita Nyong'o and Game Of Thrones star Gwendoline Christie.
Meryl Streep in sci-fi shocker…
We'll look back on this in 20 years and wonder what it was about…
More from The Rock as the titular superman…
Slightly strange artwork, but what the heck…
To subscribe to The Raygun newsletter, please email info@theraygun.co.uk
with subscribe in the subject matter
To unsubscribe, email info@theraygun.co.uk with unsubscribe in the subject
For editorial or advertising queries, contact tim@theraygun.co.uk