POTTER GOLD AT THE END OF THE RAINBOW…
KING TAKES THE BISCUIT

FOX TAKES THE LION'S SHARE
'I'M SPARTACUS,' SAYS ANCHOR BAY
EONE MOVES FURTHER AFIELD
EXPLORER ACQUIRED
REVOLVER'S TRUE STORY HOGS LIMELIGHT
A CHAT ABOUT THE OLD JOANNA
MAKING A NOISE ABOUT SILENCE
KAPOW! THE CON STRIKES BACK
RUBBER BURNS UP BRIXTON
HMV RAISES PILE FOR CHARITY
KREUZER TO KALEIDOSCOPE
TITLE A SHU-IN FOR MVM
FROM THE PRESS…

QUOTE OF THE WEEK
RELEASE OF THE WEEK – RED HILL

AT THE MOVIES
TWEET OF THE WEEK

TRAILERS OF THE WEEK

If you can't read this newsletter or see the ads, please click here
---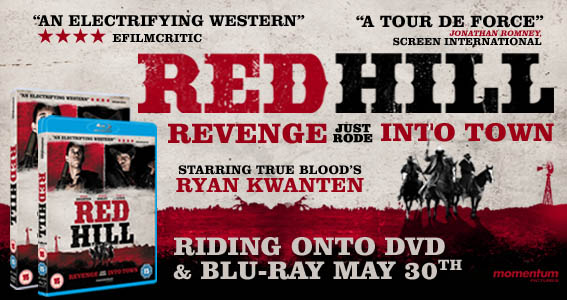 ---
It Was A Good Week For… Harry Potter, proving it still has the magic touch…


It Was A Bad Week For… Anyone trying to make money from HP, as discounting returned with a vengeance

It's the biggest release of the year so far, and certainly one that looks as if it could give the trade a much needed shot in the arm, and has certainly been driving traffic into stores and doing the business online. Oh, and then there's the small matter of heavy discounting. The release of Harry Potter And The Deathly Hallows Part 1 is worth celebrating. The title is tracking above expectations for the week, and, better still, it is ahead of the sixth film (Harry Potter And The Half Blood Prince) and that was released in Q4 too. And in further good news, the Blu-ray split is double what it was for the last film too. There's been a whole week's worth of Potter-related activity too, including a major signing event at HMV's flagship 150 Oxford Street store, with cast from the film. TV ads, outdoor (including some excellent bus sides) and in-store execution helped create a real event feel, and it had a suitably high profile. And from what we hear, it's been a welcome release across the board, with all retailers, both bricks and mortar and online performing well,
even though its price was slashed at the supermarkets (£6 with a £40 basket spend at Morrisons, £7 at Tesco),
. For more and a great selection of pictures, please see our website on Monday.

Of course, this year's biggest box office success, The King's Speech, will be arriving soon and here's a timely press release from Momentum about its May 9 release. It appears as if sweet company Biscuiteers are producing some exclusive, bespoke biscuits branded with the King's Speech. Biscuits will be sent to some lucky people, we're licking our lips in anticipation…

A couple of interesting pieces of MGM-related news, as the company this week announced that it had renewed its worldwide home entertainment distribution deal with Fox. As well as DVD and Blu-ray, the new agreement will also take in electronic sell through (EST) for MGM titles. The deal, like the previous contract, lasts for five years, and will run until 2016. 20th Century Fox Home Entertainment worldwide president Mike Dunn said: " The MGM brand has become part of our DNA. We are privileged to handle this incredible library of acclaimed films, many that rank as the most commercially and critically successful films of all time." MGM co-chairmen and chief executive officers Gary Barber and Roger Birnbaum said: "Twentieth Century Fox is a valued partner that has taken great care of the MGM library for many years with the highest degree of integrity."

The deal will also cover the as yet unnamed James Bond film, currently referred to simply as Bond 23. It's due theatrically in 2012, and while MGM this week inked a deal with Sony which will see that major looking after the cinema release, Fox will be handling the home entertainment distribution. Sony is also helping fund the title and will have the same arrangement for the next in the series, cunningly entitled Bond 24.

---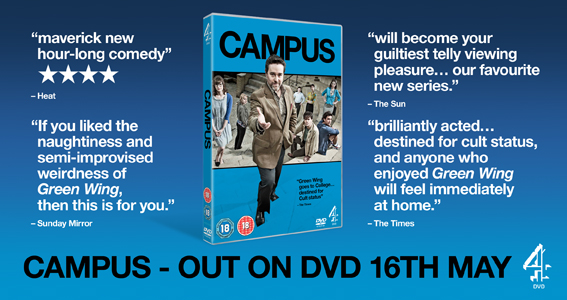 ---
TV news now, and May looks like being a big, big month for TV, as HBO ramps up its releases in the wake of the launch of Sky Atlantic, and a couple of other high profile US television programmes finally arrive on DVD too. Anchor Bay's Spartacus: Blood And Sand is chief among those. The programme has already drawn an army of fans, thanks, in no small part to its high body count, extreme violence and acres of flesh on show. Anchor Bay has already been vigorously drumming up awareness and pre-orders for the May 16 release and is now making a noise on social networking sites. Anchor Bay's Thom Leaman said: "There's obviously little that's subtle about the show itself, and with that in mind we're going out with one of biggest and boldest above the line campaigns to date. A major TV campaign – watch out in particular for a special post-watershed TV spot that really hammers home what the show is all about. This will be backed up by a broad press and online campaign and an extensive outdoor campaign on the London Underground. Below the line, we've been campaigning the release for what seems like an age now, but as it gets closer the fun stuff is really starting in earnest. Whether it be our exclusive Spartacus workout at Soho Gyms, our extensive talent supported PR campaign, our cross promotional activity with Sky or any of the other extensive (and surprise!) stunts we have planned, there'll be little chance of missing the brand in the weeks to come." More on some of HBO's key releases, and eOne's The Walking Dead next week.

Talking of eOne, the company's global growth continues apace, as this week it has moved into Australasia after acquiring Oz and New Zealand distributor Hopscotch. The independent is releasing Source Code in Australia, and its recent releases have included the likes of The Wrestler and The Kids Are All Right. The deal means that eOne now operates in the UK, North America, Benelux, France, Germany, Scandinavia and South Africa, as well as the new territories. eOne president and ceo Darren Throop said: "This acquisition is another momentous step forward in building our multi-territory content ownership and distribution infrastructure. We will continue to look at other opportunities to drive eOne's expansion with a focus on growing the territories where we already have operations."

We've already mentioned Anchor Bay, and here's more from that independent too, as the company announces the acquisition of thriller Urban Explorer, a little gem it has unearthed set in tunnels under Berlin. The title, acquired from The Little Film Company, will be released later this year. Anchor Bay's head of acquisitions Rod Smith said: "We are very proud to have acquired Urban Explorers and are positive that this fantastic horror film, best described as Wolf Creek meets The Descent, will be a huge success when released in the UK later this year."

---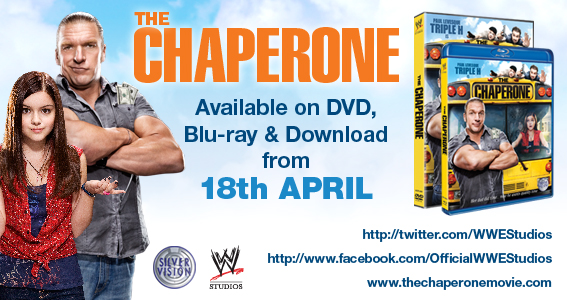 ---
What's been the most talked about film of this week? In a week when trailers for Cowboys And Aliens and Rise Of The Planet Of The Apes went live (see below), it's not been a sci-fi, effects laden blockbuster that's been the talk of the media, rather a true story feature that's been drawing all kinds of attention. William And Kate The Movie, due from Revolver on April 25, has had a full page in The Sun, and coverage in pretty much every tabloid AND broadsheet newspaper, with spots on TV and radio, including the main ITV News at teatime and later in the evening. And while not all comments have been favourable, you can't buy that kind of column inches. As Revolver's Jon Sadler said: "I can't think of a title that has had this kind of PR, certainly not in this period of time. It's cheesy, but it's the ultimate guilty pleasure."

To a restaurant near the BFI's offices, where The Raygun had lunch with Mike Sarne, film director, top 10 recording artiste, actor, all in all a true renaissance man. He regaled with a near two-hour long anecdote about how he came to make his feature length directorial debut Joanna, due on the BFI's Flipside imprint on April 25. So, how does he feel about this lost London classic, a tale of the swinging 60s, finally getting its deserved release? "It's a dream come true," he said. Look out for Sarne appearing on numerous radio shows next week, where presenters may be struggling to get a word in edgeways with this marvellous raconteur. A feature will be appearing on our website early next week…

Also on our website this week, a full report on the Kapow! comic con (see below), our round up of press coverage and loads more. Check out our website here.

Staying with the BFI, and we were lucky enough this week to catch a preview of its June home entertainment release, The Great White Silence. This restored classic, which follows Scott's doomed expedition to the South Pole, was shot more than 100 years ago and originally released in 1924, It looks sumptuous and has an all new score which suits the black and white and tinted film perfectly. The BFI's Ben Stoddart said: " The ill fated tale of Scott's expedition to the South Pole is one that has fascinated generations for over a century. To return Herbert Ponting's film to it's former glory provides the opportunity for people to see a truly breathtaking piece of film history. The decision to release both this and Alice in Wonderland in high-definition was an easy one, with both films demonstrating a pioneering techniques that would go on to inspire a whole new generation of filmmakers." It's also interesting to note that with this release and the forthcoming 1903 version of Alice In Wonderland coming with its dual format release of Jan Svankmajer's version, the BFI will have two more than 100 year old titles available on Blu-ray. See the trailer for The Great White Silence here.

---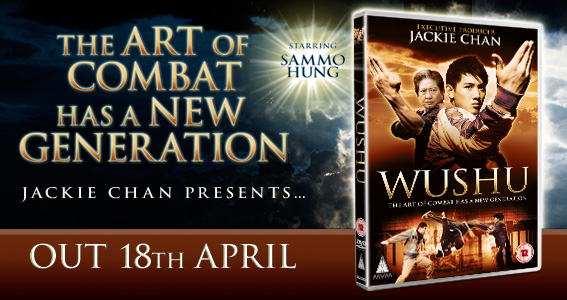 ---
We've mentioned the Kapow! Comic Con held last weekend at Islington's Business Design Centre, but the event was deemed to be a huge success by both attendees (see our correspondent Alex Kidd's full report on our website) and exhibitors alike. Take Momentum, which showed off the likes of Hobo With A Shotgun, Red Hill, Woman In Black and Insiduous to more than 400 enthusiastic fans. Momentum's Adam Eldrett said: " We had a successful presentation at IGN Kapow, our first foray into the event and we were delighted to see over 400 enthusiastic fans ready to see our upcoming titles. Our Kapow experience was a very good one, it is certainly clear the festival is much larger than comic books and gave us a chance to interact directly with some of the core fans of our product."

Also at Kapow!, HMV opened one of its pop-up shops at the event, and organised a number of signings for Merlin, Kick Ass, Skins and Misfits, featuring cast and creators. This weekend, the retailer will also be at The Gadget Show, reflecting its move into technology product too. The retailer's business development projects manager James Flett said: " Our live event pop-up-shops represent a growing part of our retail mix. They enable us to connect with potential customers in new and more targeted ways and at highly engaging events that reflect the changing nature of the HMV brand, including our move technology and live music - whether though a presence at festivals and concerts or at exciting exhibitions such as Kapow! Comic Con or the Gadget Show Live."

Another big weekend event last weekend was a special screening of Optimum's Rubber, organised by those lovely people at Midnight Movies. The event was a special premiere ahead of the release of the film this week. Midnight Movies Michael Pierce said: "Ever since we first heard about Rubber at last year's Cannes, we knew it was bizarre enough to attract a midnight crowd and last Friday's event proved it. Late night revellers arrived dressed as tourists whilst some braved wearing rubber and found an American-themed Ritzy cinema complete with cacti and dead crows. With cocktails and a DJ set from acclaimed up and coming band Cowbell, the screening was kicked off with prizes of Rubber on DVD and Blu-ray for the best dressed... plus some rubber johnnies for the worst. With a quick intro from lead actor Robert Lepneu and a specially curated short film, Rubber went down a storm with each brutal head explosion met with catcalls and applause. With a killer soundtrack and a bizarre scenario, Rubber was a fantastic addition to the midnight movie canon."
---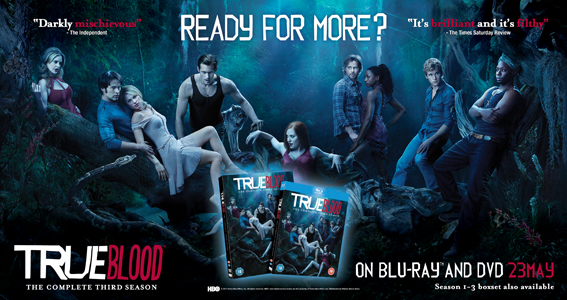 ---
Next week's big event sees the WWE wrestlers arriving in town, at the O2 both Monday and Tuesday, but as well as all its activity surrounding this and its release of The Chaperone (see previous newsletters), Clear Vision is also hard at work with another big launch, albeit non-WWE-related. Gormitie is a familiar name to boys every where, based, as it is, on the massive toy franchise. Clear Vision has a range of five releases planned for 2011 for the franchise, which is predominantly aimed at boys aged between five and nine years old and is best described as a cross between Captain Planet and Pokemon. The series is currently airing on NickToons and CiTV, with a second series due next month, and the five releases across the first series will end in a complete box set. Clear Vision's two week TV campaign is certain to raise awareness, as will the accompanying PR campaign.

As many of you will know by now, we spend much of our week monitoring the press for DVD and Blu-ray related news (or reading newspapers and magazines, as it's known in some circles). Here's an interesting piece on Blu-ray from The Guardian that's well worth reading…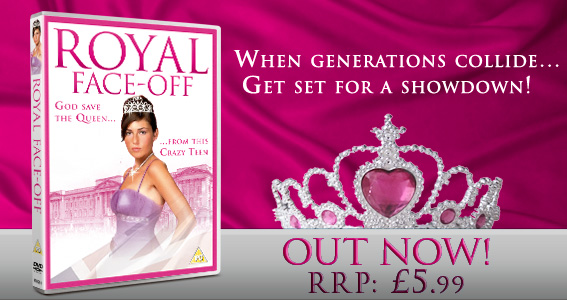 ---
More from HMV, as the retailer this week announced new charity partners who it will be raising cash for. The company' relationship with CLIC Sargent is drawing to a close and the company has raised a whopping £1 million for the charity. HMV Group human resources director Steve West said: "It's been a real privilege working with CLIC Sargent as well as a highly rewarding one knowing what wonderful work they do. They've been highly supportive partners, and I wouldn't hesitate to recommend them to other companies who are looking to develop their community engagement activities." Its new partners will be Teenage Cancer Trust in the UK and the Marie Keating Foundation in the Republic of Ireland, with FOPP raising cash for TrekStock. In other news, HMV has also released a new mobile phone app for trade-in games, allowing consumers to see what price their games will fetch when they trade them in.

Recruitment news now, and Kaleidoscope has announced the appointment of Matthew Kreuzer as director of UK home entertainment sales. Kreuzer, who's been at Revolver for three years and was previously at Contender and Universal, will start in June, as the company brings its sales in-house after Showbox's time looking after it for the independent. Kaleidoscope ceo Spencer Pollard said: " We are very excited that Matthew is joining the fast growing team at Kaleidoscope. His experience and relationships with retailers are very strong and we believe it's the natural progression for us to be handling all of our releases in house ongoing. At the same time, we must thank Showbox Media Group for their sterling efforts over the last year – we learnt an enormous amount from our time with them and have no doubt that they will continue to go from strength to strength also." Showbox's Steve Rivers added: "With Kaleidoscope's growth in the last 12 months it's only expected that they should progress to in house sales. We wish Spencer and his team well for the future." Titles Kreuzer will be working on include Michael Flatley, Lord Of The Dance and recent acquisitions such as The Three Musketeers, Kingdom Of Gladiators and Elfie Hopkins And The Gammons, starring Winstones Ray and Jaime.

Meanwhile, also in the independent sector, and we this week enjoyed watching Wushu, the latest release from the MVM stable and another in its move beyond its anime roots and into live action. The martial arts actioner is out next week, and is being supported by press advertising, including spots in the likes of Zoo, and PR activity. It leads a batch of live action titles due in 2011 from the label, including Gallants, due to air at the Terracotta Film Festival (see previous newsletters), Black Belt and Rogue Ninjas. MVM's Tony Allen said: "After nearly 18 years of promoting anime in the UK its been both refreshing and exciting to expand into other genres like Asian cinema and horror. New doors have opened for MVM as a label and 2011 will see a mixed slate of releases. New 'must have' anime collections and more quality Asian cinema titles building on our already extensive catalogue."

---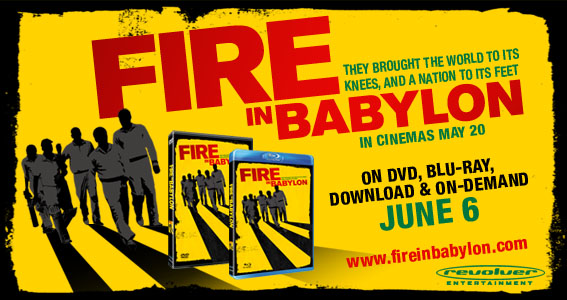 ---
QUOTE OF THE WEEK
"Let's say you're Regal Cinemas and it's a busy weekend with a couple of big pictures opening. If it's 50-50 between this picture and that picture and you have a partner that respects your [business] model and another one that doesn't, you're going to give the screen to the partner that respects your model." National Association Of Theatre Owners president John Fithian, as the row over the premium vod launch in the US rumbles on. NATO later denied it was encouraging cinemas to boycott films from studios releasing premium vod.

RELEASE OF THE WEEK
We at The Raygun while away our time sitting at a desk not only working hard to put this newsletter together, but also watching a heck of a lot of films. From blockbusters to DTV titles, we'll watch pretty much anything and everything we get sent (if you don't believe us, check our tweets, we pretty much review each title we watch). Every so often, we unearth a real gem, or see something truly exciting – and Red Hill, due from Momentum on May 30, is one such title. It's an outstanding, modern-day take on the Western genre and comes with excellent word of mouth. (You can see the trailer up on our website, www.theraygun.co.uk). Momentum firmly believes in the title too so much so that it is putting a TV campaign behind it. As Momentum's Adam Eldrett noted: "The film is of exceptional quality and so far reactions for it have been incredibly strong." In a smart marketing move, the company is looking at placing a promotion within the Walkabout pub chain, which will see the trailer for the Australian film being shown in the pubs across London. The DVD and Blu-ray release will also benefit from a theatrical platform too. Eldrett explained: "Red Hill will be in selected cinemas from early May with a DVD and BD date of May 30, the film should benefit from some longevity in chart as it heads towards Fathers' Day and the release of True Grit."

---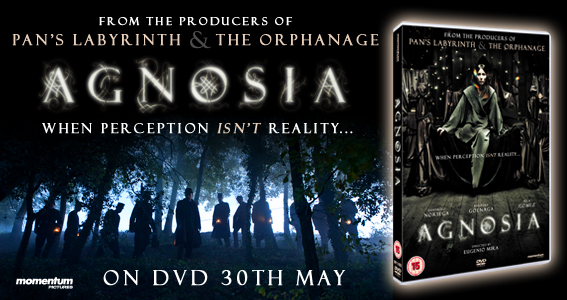 ---
AT THE MOVIES
The sunny weekend weather may have been a godsend to many, but it didn't help the weekend's theatrical releases, the weekend's receipts were the lowest since the World Cup. Fox's Rio topped the charts, with £1.5 million from its opening frame. Other new entries included Thank You, The Roommate and Mars Needs Mums, which all took between £110,000 and £160,000.

Lionsgate's The Next Three Days is due on May 16 and director Paul Haggis (a lovely bloke we interviewed and shared a cigarette with when he came over last year to promote the film) has this week announced his involvement in thriller Gold. He will produce and Michael Mann will direct, making it a potential dream ticket. Haggis discovered the script and gave it to Mann…

Its first part may not be out until December next year (ie after the Olympics), but there's already a mania surrounding The Hobbit, Peter Jackson's next Tolkein adaptation. This week the director has given his first 10 minute video tour of the set and got the Internet all in a flutter, and also announced that the film will be shot at 48 frames a second rather than the standard 24 (a la James Cameron), which will make the 3D look even better. Expect this one to run and run…

Seems as if Mickey Rourke is intent on ruining his career for a second time. He has this week called his next film, Passion Play, terrible, saying: "[It's] another terrible movie. But, you know, in your career and all the movies you make, you're going to make dozens of terrible ones." That's the kind of promotion Hollywood loves. No matter what he says, we still want to see it, thanks, in no small part, to his co-star Megan Fox.

SITE OF THE WEEK
Well, it's not so much a website, as youtube and apple are hardly these great discoveries, but there's some really smart but somewhat unsettling taster for the excellent Stake Land, forthcoming from Metrodome doing the rounds, both at Apple and on youtube that are worthy of a mention in their own right away from the trailers section. Some of these are not for those of a nervous disposition: http://www.youtube.com/watch?v=LliR_5EGUqM&feature=share and here http://trailers.apple.com/trailers/independent/stakeland/

TWEET OF THE WEEK
Follow us on www.twitter/theraygun

Likewise for the Cowboys And Aliens trailer:
To subscribe to The Raygun newsletter, please email

info@theraygun.co.uk
with subscribe in the subject matter
To unsubscribe, email

info@theraygun.co.uk

with unsubscribe in the subject
For editorial or advertising queries, contact

tim@theraygun.co.uk