"FILM NEEDS ITS VINYL REVIVAL"
PRESSURES MOUNT FOR SOME INDIES
SKY LAUNCHES ORIGINAL ARM…
…THEATRICAL DAY AND DATE AND PHYSICAL RELEASES
SKY ALSO GOES AFTER NETFLIX…
…AS SVOD GIANT ADDS MORE SUBSCRIBERS
SENIOR MP SPEAKS OUT AGAINST KODI PIRATES
HERE TODAY, GONE GOMORRAH
FRIGHTFEST RETURNS, SIGNATURE INVOLVED
AT THE MOVIES
TRAILERS OF THE WEEK
---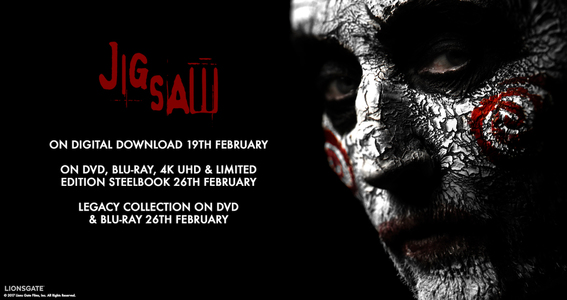 ---
If you can't read this newsletter or see the ads, please click here
It Was A Good Week For… Netflix share price soared on the back of adding more subscribers…
It Was A Bad Week For… Labels and staff affected by the sad closure of Fusion Media Sales…
The sales sector is heading for another shake up after Curzon Artificial Eye kicked off the week by confirming it was shuttering its Fusion Media Sales arm and taking its sales in-house. The company will now look after its own sales, but the decision to close its long-running sales company has left its distributed labels seeking a new home. While some are relying more on their catalogues with few new releases scheduled, others had releases ready due to hit the streets shortly; Fusion's closure has left them scrambling to find a new home quickly. The decision was blamed on ongoing changes within the home entertainment business, in its statement Curzon Artificial Eye said: "This restructure follows a review of Curzon's home entertainment operations in the light of the industry-wide decline in physical media revenues and the growth of digital sales, plus significant changes in the supplier base. This will ensure that the company remains able to meet the challenges of a rapidly changing distribution landscape." Fusion will officially close at the end of the first quarter, by March 31, with its staff mostly being brought in-house to work on sales for Curzon Artificial Eye. Fusion national account manager Aisling Frampton will take on the role of senior national account manager.
Sadly, the only casualty in the affair is former Elevation staffer Phil Davis, who left his previous role to take over the reins at Fusion. The popular character was typically effusive in his statement on leaving the company, paying tribute to the team and its achievements. He said: "While it is saddening to leave Fusion, I remain incredibly proud of the fantastic team and all our achievements in such a challenging market segment. I wish all of Fusion's distributed labels, the Fusion staff and the team at Curzon all the best for the future as I look forward to whatever the next chapter of my career has in store." Curzon Artificial Eye director of distribution Steve Lewis commented: "The Fusion team work incredibly hard and, under the stewardship of Phil Davis, has achieved notable successes over the past year, including the BAFTA-nominated world cinema hit The Handmaiden and the acclaimed Formula 1 documentary Williams, as well as extracting maximum value from the new release and back catalogue titles of CAE and Fusion's other distributed labels. However, the decline of physical media sales has unfortunately made necessary taking some difficult decisions to ensure the company remains competitive in a transforming home entertainment market. I would, of course, like to thank all of the labels Fusion has represented over the years for their custom. In particular I would like to thank Phil Davis for his exemplary work and dedication: we have been very fortunate to have him lead the team and I wish him all the very best in his future career."
---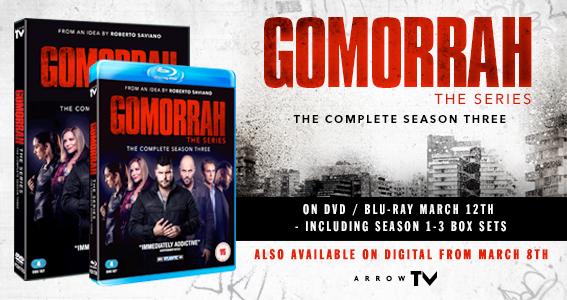 ---
The labels affected by the closure – the likes of Third Window, Shameless, Terracotta and sister imprint Terrorcotta, as well as Yume and Mr Bongo, are now looking for new representation. For those with forthcoming releases planned, it's even harder, but all must move their catalogues. Shameless Films' Garwin Spencer Davison said: "It's very sad because we value Phil and his team and we had a very good working relationship and we were progressing well in terms of sales and we were looking forward to the coming year as we have some cracking releases lined up. We are in talks with several sales outfits.. and indeed we are looking for Sales only partners since we have a distribution agreement with Sony for our labels."
For a label such as Mr Bongo Films, the DVD and Blu-ray offshoot of the record label and shop, which has specialised in world cinema releases and films that really should be available in the UK market, it's another blow and obstacle to overcome. With pressures in this sector, such as the way physical product has been devalued, alongside pressures in other sectors, such as theatrical and svod, the market as a whole starts looking a lot harder for some smaller independents. David Buttle from Mr Bongo said: "For me the industry has been in a really bad way since Amazon stopped price matching, then Lace went bust… Fusion offered hope to us. But really there has been so much discounting, the value of any film is considered so low by the public they are not prepared to pay for it. Film needs the equivalent of a vinyl revival. Netflix is now going to take any arthouse films. There are no cinemas in Britain who will show small arthouse films anymore." As ever, our thoughts are with staff affected and good luck to the labels who have to move…
It does bring into focus, as mentioned above, the problems facing the industry into focus. There are still supply chain issues and while we've been reporting here strong 12 month periods for many independents, the pressures on the business are mounting and margins are getting tighter. Take Screenbound, which takes in releases, alongside some distributed labels and its own productions. The company's Alan Byron told The Raygun: "We sold more in volume terms in 2017, but profitability was hit. Supply margins are being squeezed and yet our fixed costs such as manufacturing/BBFC/distribution/royalties are all either remaining the same or increasing. Thankfully other areas such as international sales and production have been very successful for us but 2017 was challenging on the P&L side for the DVD business. This year we are focusing on profitable DVD business, not volume and less releases."
---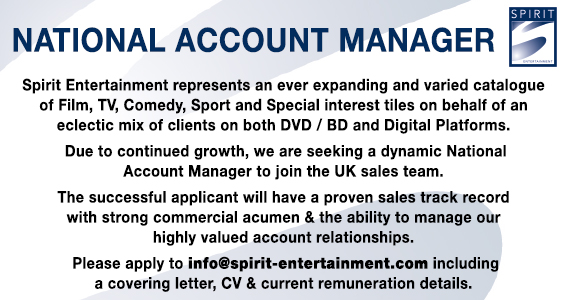 ---
Of course, one of the most challenging aspects for distributors has been the theatrical to home entertainment and television windows, but news this week that Sky Cinema is launching a new distribution arm may go some way shattering those windows. For Sky Cinema Original Films, launching in March, is both acquiring and commissioning original feature films to release itself. This means they will air in cinemas at the same time as appearing on Sky Cinema. For cinemas, historically – and notoriously – against any shortening of the windows it will be hard to argue against Sky given the giant's huge marketing spend. It has already started flagging its first releases under the new banner, animated tale Monster Family, out in March, and The Hurricane Heist, due in April, in its TV and print advertising and idents. As Sky Cinema noted in its announcement, cinemas will benefit from the footfall its films bring. Sky Cinema group director Ian Lewis said: "Sky Cinema already offers Hollywood hits, cult classics and local legends, and with Sky Cinema Original Films we're going to bring our customers even more laughs, shocks, tears and memories than ever before. Sky's original content strategy has already been successful across eight genres of television – now we're taking it to film to give our content-hungry customers even more reasons to keep coming back."
And whither home entertainment in the whole deal? Well, Sky Cinema confirmed to the Raygun that its titles will be getting transactional and physical releases too, although the exact strategy for these releases is still being worked on. A spokesperson said: "The films will be available on DVD and transactional services (including Sky Store) but it will be after theatrical and Sky Cinema release. We haven't decided on the gap yet, it's likely it will be on a case by case basis." Other times following the first two are set to include Further additions to the Sky Cinema Original Films banner will be announced in the coming months.
The news about the new arm, came as Sky unveiled not only its latest results, but a further raft of announcements. Its fevered activity was seen by many observers, analysts and journalists as being a way of taking on Amazon and Netflix. So there was a new Now TV Smart Stick, aimed at being the cheapest offering in the marketplace. For just £14.99, consumers will have access to all Sky's film and programming offers and Now TV, just by plugging in rather than the assorted boxes. It's also introducing a download service another move at becoming as flexible as its rivals. It also inked a deal with Warner for future film releases for its movie offering. Sky claimed the deal will give its viewers access to Warner films "sooner than ever before", adding the caveat "following the home entertainment window".
Also celebrating this week was Netflix, which revealed faster growth than even its own bullish forecasts. Its fourth quarter results show it added a whopping 8.3 million subscribers to its svod streaming service, almost a quarter of them in the US alone. At the end of December, buoyed by the success of the likes of Stranger Things 2, it boasted a whopping 117.6 million global subscribers. Even titles deemed a critical flop such as Bright bucked the odds – the Will Smith feature would, industry observers suggest, have been a hit theatrically given its estimated viewing figures, and a sequel has already been confirmed. A company statement said: "We had a beautiful Q4, completing a great year as internet TV expands globally."
---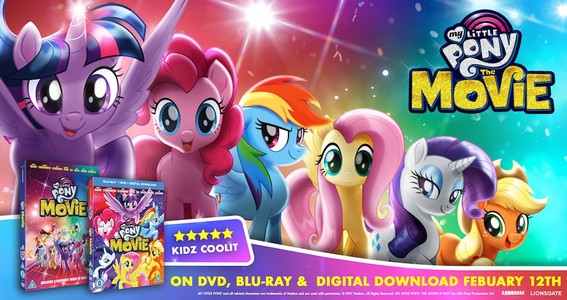 ---
It's good to see former culture minister, Conservative MP and tabloid newspaper speculation target John Whittingdale finding the time to pen a piece for the i newspaper this week outlining some of the problems caused by illegally modified Kodi boxes. He outlined the threat to UK creative industries and beyond in the piece. He wrote: "Researchers have suggested that Kodi box pirates are siphoning as much as $4.2 billion a year out of the creative economy in the United States. In the UK, the impact on television and film producers alone is estimated at around £820 million – and that figure doesn't include losses incurred by pay TV providers and sports rights holders. That is cash that should be going towards developing the next Downton Abbey, or helping to fund Premier League clubs thus allowing them to support grass roots football. If we as a nation are serious about getting tough on the pirates, the government must get on with developing a legal framework for tackling this threat. Illegal streaming of copyright content is tantamount to theft and is already doing huge damage to our broadcasters, content creators and rights owners. In 2018, let's take action to stamp it out." You can see the full article here. BASE consultant Lavinia Carey said Whittingdale had long been an ally of the industry and had been regularly briefed by her and other industry bodies. She added: "During the passage of the latest Digital Economy Bill through Parliament John tabled questions for us in an attempt to get the Government to consider action/amendments to improve enforcement against infringing IPTV boxes and services. BASE didn't specifically get this story placed but we do very much welcome his speaking out to warn people of the dangers of pirate IPTV devices and links to unregulated, illicit content and the knock on effects on the industry and jobs."
And what of sales this week? Starting a lot further down the newsletter, a title we featured here last week, Victoria & Abdul, has been making all the running this week, according to the Official Charts Company's midweek bulletin. It had sold around 39,000 units in its first few days on sale, making it a doubly good week for the homegrown hit, which also bagged a couple of Oscar nominations. New entries included a few others we've covered here recently – Peaky Blinders at number three, and Wind River at number four. Mother was at number six, just ahead of Peter Capaldi's final Doctor Who outing Twice Upon A Time at number seven. A complete Peaky Blinders is as number 14, LA Vengeance at 22 and Borg Vs McEnroe at number 25.
Still lurking in the top five in the midweeks and consistency adding to the hefty numbers it has sold is Warner's latest Christopher Nolan epic Dunkirk, which has scored again this week after a raft of Oscar nominations. What has been refreshing to see is Warner's effort to keep the title moving off the shelves into the New Year and past its mid-December release date. It took ads on the outside back page of The Times and The Guardian in recent weeks, proudly showing off its BAFTA nods, and the major looks set to keep pushing the title right through to the British and then Academy Awards ceremonies. As director Christopher Nolan and producing partner Emma Thomas said this week: "We are thrilled that the Academy has recognised the craft and talent of so many of the incredible people that brought the story of 'Dunkirk' to life. But most of all, this recognition helps us to believe that we have done some justice to honouring all those whose lives were affected by the real life events at Dunkirk."
---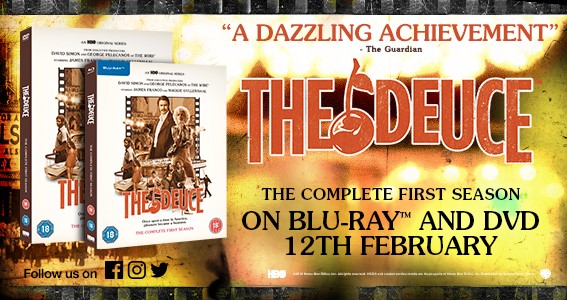 ---
eOne's forthcoming home entertainment release of The Death Of Stalin, one of the finest and certainly blackest comedies to hit screens over the past 12 months, was given an unexpected boost this week from both sides of the old Iron Curtain. One one side, the film premiered at Sundance Film Festival and earned a raft of glorious reviews, while, from the old Soviet Union, Russia, there was a further profile raising for the film, albeit not as positive. For the film from Veep, The Thick Of It, Alan Partridge and The Day Today creator Armando Ianucci will most likely not see the light of day in Russia. The comedy was screened for politicians and the authorities this week and its release has been put on hold, it appears to have been banned in all but named. One politician said she had ""never seen anything so disgusting in my life"; another said it amounted to ideological warfare". Reviews such as that have brought the film onto the news pages ahead of its February 19 digital download release, while the DVD and Blu-ray arrives week later. Commenting on the PR boost, eOne's Scott Monahan said: "While the citizens of Russia will have to wait a while longer, we here at eOne are all set for our comrades in Britain to welcome Stalin into their homes this February. We're grateful for the support of the legendary British talent behind this film, who will be featured across top-tier press and online outlets closer to release. We also have a huge range of hilarious (and definitely not state-approved!) social and online assets that we can't wait to launch, all running alongside our glorious in-store pos and activity."
Out sooner than that, Monday, in fact, is the feted God's Own Country, which scored big in BAFTA nominations in a move that will further boost its potential when it's released on Monday January 29 on DVD, Blu-ray and digital. With two nods, for Josh O'Connor in EE Rising Star and Outstanding British Film among them, the acclaimed film has received a welcome fillip. And the strong word of mouth and loyalty from existing fans will continue, with the extras-friendly discs adding a further dimension. It's being supported by ads in the Guardian, Metro and Shortlist, with Facebook activity before and after the release. Picturehouse Entertainment is also working closely with outlets such as Attitude, Gay Times and Boyz magazine. Expect plenty of PR activity too… Commenting on the release, Nick McKay from Picturehouse Entertainment said "It's been an amazing journey for this film and all of those involved. To be in contention for Outstanding British Film at the BAFTAs is an amazing achievement and testament to both the quality of the film and the way in which audiences have wholeheartedly embraced it since its release last year. We're really excited about the Home Entertainment release on Monday and hope audiences continue to engage with this stunning new film."
Also due on Monday is the rather excellent Mountain, from factual and doc specialist Dogwoof. It comes as the company's Obama title The Final Year is performing well as both a pvod and independent cinema release and further cements its reputation – its £200,000 plus box office mates it one of the company's recent best performers. Released on DVD, Blu-ray and vod, Mountain is a unique collaboration between BAFTA-nominated director Jen Peedom, 2018 Oscar nominee Willem Dafoe and the Australian Chamber Orchestra which explores our fascination with the highest peaks on Earth. Commenting on the success of Mountain so far, the company's Daniel Green states: "We were involved with Jen and Mountain from an early stage, and for us it's no surprise that this stunning film has found such an avid audience in cinemas and beyond. The trade has really bought into the spectacular footage offered in the film and we are looking ahead to a prosperous week one with the support of Tesco, Amazon, HMV and others."
---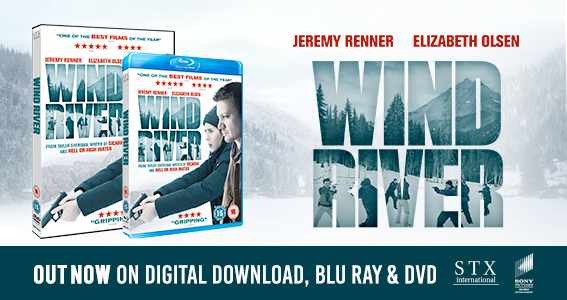 ---
Also due on Monday, this time from Arrow, is Hounds Of Love, a new thriller being released under its successful Arrow Video banner, adding to its commercial prospects. The company's Jon Sadler said: "Seldom has a film so excited the team across all departments as this exceptional Aussie thriller from first-time director Ben Young. So it is with much anticipation that we finally launch the Arrow Video Blu-ray and DVD next week. Pre-orders have been strong and we hope to make a decent impact in the charts next week and beyond. Being debuted on our prestigious Arrow Video, the title will enjoy the premium treatment that the imprint is renowned for, so expect extras aplenty, including Interviews with actors Stephen Curry, Emma Booth and Ashleigh Cummings, Behind-the-Scenes content, two short films from Hounds of Love director Ben Young: Something Fishy (2010) and Bush Basher (2011) and a John Butler Trio Only One music video, directed by Ben Young."
Meanwhile, heading to TV screens next week, on January 31, is the third series of a programme whose reputation is only growing. Gomorrah boasts incredible word of mouth and Arrow's releases of the first two seasons are essential. Its third release will be carefully rimed to coincide with the transmission, as Jon Sadler explained. "We are so thrilled to have Gomorrah returning for a third season, after a longer hiatus than there was between season one and two," he said. "Along with The Bridge and Narcos, Gomorrah is a real favourite in the office and it seems that fans at large are equally chomping at the bit for this next season. It starts again on January 31 on Sky Atlantic and we will go out on digital first after the final TX on March 7 with the DVD & Blu-ray box sets dropping the following Monday, on the 12 – along with a seasons 1-3 box set on both formats – featuring some striking original artwork. Gomorrah has been a strong seller for us but we all feel that we have only scratched the surface of its potential thus far. Like Breaking Bad, which took over three seasons to break out, Gomorrah has such strong word-of-mouth that we expect great things with this next release and further growth when season 4 comes around."
The FrightFest is returning again, this time to another of its spiritual homes, Glasgow. The Horror Channel sponsored strand is part of the Glasgow Film Festival and runs from March 1 to March 3. One of the key titles is Ghost Stories, due late this year and based on the hit stage play (it's also a belter, we saw it at LFF). As ever, Signature is well represented and given its home entertainment savvy strategy of releasing titles on the back of the interest generated by the event, we spoke to Signature's Emilie Barra about the releases. She said: "Cold Skin is a supernatural action thriller meets creature feature from cult director Xavier Gens. A visual treat and a great companion piece to The Shape Of Water, the film has already been applauded by FrightFest's Alan Jones as 'a wonderful film, a total surprise and Xavier's best movie'. We also have psychological horror slowburn Pyewacket which delivers one of the most shocking endings you'll see this year. The film boasts great pedigree too as it's from the producers of highly regarded horror films Mama, The Witch and The Void. The coming-of-age story delivers brooding heavy metal horror and is bound to be the main talking point of the festival. In addition we are delighted that critically-acclaimed western The Ballad Of Lefty Brown will be receiving its UK premiere at Glasgow Film Festival, followed by Dublin Film Festival a few days after. The film boasts an amazing cast with Bill Pullman as the underdog who has to step-up to avenge the death of his friend, Peter Fonda (Easy Rider), Tommy Flanagan (Sons Anarchy), Kathy Baker (Edward Scissorhands) and Jim Caviezel (Person of interest). The legendary actor Bill Pullman will be supporting the UK and Irish festival screenings with Q&As and will be talking to media ahead of our Q2 release, so watch this space!"
---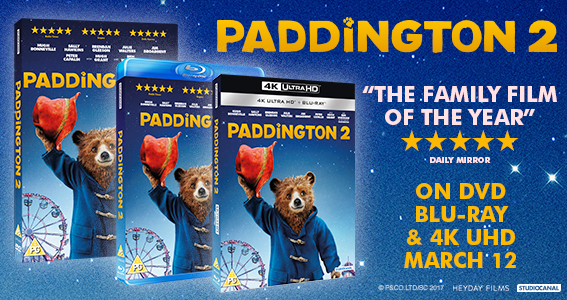 ---
With a head of steam behind it thanks to a weekend's worht of big grossing previews, Disney's latest Pixar animated outing Coco showed it was truly alive and kicking at the UK box office, with a total haul from its first weekend (and the previews) sitting at number one with a total hail of £5.2 million. Awards friendly journalism tale The Post was a new entry at number three with £2.1 million. Further down the listing, at number seven, Liam Neeson arrived in what promises to be his final action outing, The Commuter.
Black is quite definitely back, according to Michael Jai White, who this week teased what looks like a sequel to blaxploitation spoof Black Dynamite. The original concentrated on the classic era of back action movies, this sequel due sometime this year, could be more Western-based, moving more to another kind of exploitation film…
With her 21st Oscar nomination in the bag, Meryl Streep might feel as if she's done enough with the Academy Awards and is instead turning her attention to television in search of Emmys and other gongs. For the world's greatest living actress is set to appear in the next series, the second, of highly rated TV show Big Little Lies. Given its recent swards success and that of Streep herself, this one will be a shoo-in come awards season in 2019…
Reboot of the week award goes to Robocop. For one story this eek suggested that producers are looking at reviving the franchise, but, in a twist that rivals that of rival Terminator brand, it will disregard pretty much everything else in the canon. This means no sequels, no TV series and no 2014 reboot will be referred to, with the next Robocop having only one legitimate predecessor, the original Peter Weller and Paul Verhoeven outing…
Follow us on www.twitter.com/theraygun
Black Panther's building a head of steam with these featurettes
We're talking pacifically here…
Strong reviews on this one…
This has already started picking up some good PR…
To subscribe to The Raygun newsletter, please email
info@theraygun.co.uk
with subscribe in the subject matter
To unsubscribe, email

info@theraygun.co.uk

with unsubscribe in the subject
For editorial or advertising queries, contact

tim@theraygun.co.uk