NO DEATHLY HALLOWS FOR TRADE YET
THE GIRL WHO KEPT ON SELLING
VOLUNTEERS GET HELP FROM SPEECH
MIRAMAX TITLES ARRIVE IN STORES
TRON LAUNCH, WE WERE IN HEAVEN
DEA: ISP REVIEW FAILS
BLINK AND YOU'LL MISS IT, TESCO BUYS BOX STAKE
LOVEFILM IN DISNEY STREAMING FIRST
ANUVAHOOD, ANOTHER DOLLAR
EONE REACHES SUMMIT, AGAIN…
AND GEARS UP FOR GNOME ENTERTAINMENT RELEASE…
…ALSO APPOINTS DAVIES

TRIPLE TROUBLE AT THE O2
INDUSTRY FUNDRAISERS

HICKSVILLE SNAPPED UP
REDEMPTION'S SATANIC PIN-UPS
QUOTE OF THE WEEK
RELEASE OF THE WEEK – THE MECHANIC

AT THE MOVIES
SITE OF THE WEEK

TWEET OF THE WEEK

TRAILERS OF THE WEEK

If you can't read this newsletter or see the ads, please click here
---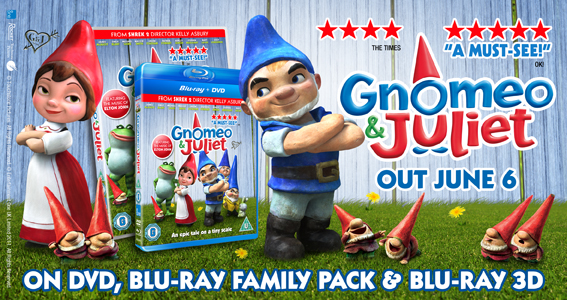 ---
It Was A Good Week For… The DEA, it may not have won the war, but it won a significant battle this week…

It Was A Bad Week For… The naysayers and doom-mongers who believe the business is in terminal decline. More than 1.6 million units of Harry Potter sold say there's life in the old dog yet…

So, Harry gave the trade the much needed fillip we've all been looking for, as Harry Potter And The Deathly Hallows Part 1 notched up sales of more than 1.6 million in its first week. This figure was matched by an equally impressive Blu-ray split too, its sales of almost 160,000 – around 10 per cent of the total – made it the third biggest week one on the format, outdoing a former record holder, Warner's own The Dark Knight, and is now behind only Avatar and Inception, illustrious company indeed. It also perfectly justifies the decision to split the final book into two parts. In other Harry Potter news, it's claimed another first this week, as Warner said it was the first UK film page to get more than 1 million fans on Facebook. It had already beaten the previous record holder, Toy Story 3. It was launched in November last year for the theatrical release of Part 1, and will continue throughout the second part's release windows.

While we're on sales, Momentum has enjoyed a dual success recently, as the third and final film in the Stieg Larsson trilogy, The Girl Who Kicked The Hornet's Nest, continued to buck the trend for sequels. Normally they are subject to the law of diminishing returns, but the latest in the Millennium trilogy stayed at the same level as its predecessors. In fact it sold five more copies than its predecessor, which in turn was 10,000 above the first film. Those 84,000 units on a box office of £726,000 make it a strong theatrical to DVD conversion, and the 20 per cent plus split on Blu-ray is also impressive. It was behind only Harry Potter in the charts and was joined in the upper echelons by another strong Momentum performer, the Vertigo title Monsters. All of which bodes well for the release of the company's biggest ever title, The King's Speech. And Momentum's strong 2011 continues – Limitless has now taken more than £7 million at the UK box office. Momentum sales director Neil Williams said: "To keep this franchise going to such an extent with a relatively short gap between releases is great."

Staying with Momentum and the company this week announced that it has teamed up with national youth charity v, the National Young Volunteers Service, on its Big Society's Big Mouth initiative, aimed at giving young adults the chance to voice their opinion on key issues, for its forthcoming release of The King's Speech (out on May 9, in case you didn't know). They can do this via youtube, or by writing their opinions, with prizes including an internship within the entertainment industry up for grabs. Tracey Herald, director of knowledge and innovation at v commented: "We're delighted to be working with Momentum Pictures to give young people a platform where their voices can be heard. The King's Speech is an inspirational account of one man's battle to find his voice. We want young people to find their voices – and submit inspirational speeches about the issues that matter most to them. It's time for the voices of a new generation to be heard."
---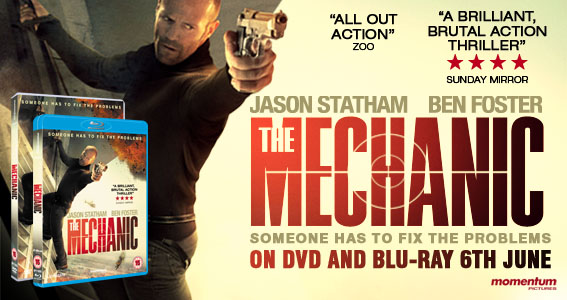 ---
This week and Monday saw the arrival of the first Miramax titles in stores after the inking of the deal between Lionsgate, Optimum and the revitalised US independent. Timed with the arrival of Scream 4, aka Scre4m, at cinemas, the release of a batch of titles from Miramax's vast catalogue was a statement of intent from the distribution partners. Scream 1-3, available as separate SKUs and a box set and also to download, showed key elements of the strategy, such as timing (Lionsgate and Optimum will be looking at drafting around theatrical releases and other ways of leveraging the catalogue), an element of new to Blu-ray to give it a fresh feel and marketing that includes elements such as PR (the film received extensive coverage at the weekend, as our regular round up on our website will testify). It was part of a range of titles from the Miramax stable, and the coming weeks will see flagship releases, many for the first time on Blu-ray, alongside other, resleeved releases. Lionsgate will be looking after some, Optimum the others, all will go through their jointly owned sales company Elevation. Lionsgate's Ben Grunbaum said: "Coinciding with Scream 4 at cinemas and released on April 18, [the Scream release] is a fantastic opportunity to publicise our ground breaking deal with Miramax which sees over 300 titles to be distributed between Lionsgate and Optimum/Studio Canal in the UK. The world renowned Miramax library features such classics as Pulp Fiction, Kill Bill, Chicago, Sin City, Good Will Hunting and There Will Be Blood to name a few, and these titles add greatly to both our ever expanding quality catalogues. As part of this acquisition we'll be able to offer consumers a number of new to Blu-ray titles – stay tuned for more news throughout the year."

To London's Heaven nightclub, where Disney launched its big release this week of Tron: Legacy, alongside this week's release of a remix album of the soundtrack, Tron Reconfigured. Open to competition winners and assorted VIPs (including us at the Raygun, natch), it was another event held at an HMV venue, namely Heaven underneath the arches below Charing Cross (scene of some of our earliest clubbing experiences more than 20 years ago). The night was part of Disney's impressive launch for the title and sales are said to be brisk this week, with a healthy split in favour of Blu-ray.

Another week, another DEA story, and the latest update to the seemingly never-ending saga of the Digital Entertainment Act has actually seen "our" side getting a result, as Internet service provider (ISP) TalkTalk and BT's attempts to challenge aspects of the act in a judicial review have failed. A High Court judgement found in favour of the government and the DEA. Although TalkTalk is said to be "considering its options" which may include an appeal or going to Europe, it does, for the time being, allow the much-delayed act to move on to the next stage. A Department for Culture, Media and Sport spokesperson said: "We are pleased that the Court has recognised these measures as both lawful and proportionate. The Government remains committed to tackling online piracy and so will set out the next steps for implementation of the Digital Economy Act shortly." The BVA was one of a group of interested parties who registered their support for the act, and the organisation's Lavinia Carey said: "The British Video Association, whose members are blighted by the endemic use of illegal P2P file-sharing to avoid paying for video content, is delighted that the ISPs have failed in their attempt to overturn the 2010 Digital Economy Act. That Mr Justice Parker has ruled in favour of copyright owners demonstrates that the DEA offers a fair, proportionate and entirely reasonable way to help promote a change in behaviour and point people to the legal sources of video entertainment through the notice sending process. Several other countries are adopting this measure and it would be bad for Britain's Creative Industries to be left behind other more forward thinking nations who are supporting their creative economies at this difficult time of transition towards increased digital consumption during this period of recession." The judgement came in the same week television bosses called on David Cameron NOT to relax intellectual property laws, as many fear he will do in the government's current review of the situation, due to publish shortly.


---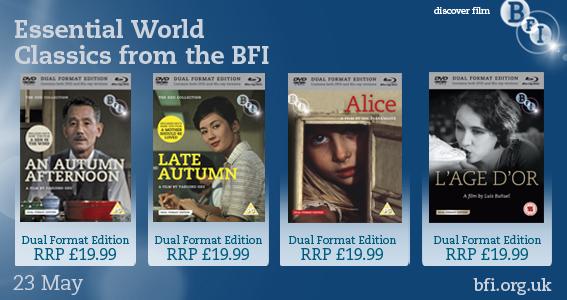 ---
Despite the close proximity of Easter and the holidays, it's been a big week for deals, and one of the chief among these saw Tesco buying a majority stake in blinkbox. As Tesco duly noted, the deal, which saw it buying an 80 per cent share in the streaming company from Eden Ventures and Nordic Venture Partners, sees it preparing to place itself at the forefront of "the next stage in the internet-driven revolution in home entertainment". blinkbox has 2 million monthly users, with some 9,000 titles on offer to rent or buy, stream or download. blinkbox ceo Michael Cornish said: "We are pleased that our partnership with Tesco allows us to bring the best in entertainment from our library of over 9,000 titles to even more people across the UK. It's a hugely exciting time, looking at how accessible entertainment is becoming for consumers. This partnership represents another step forward, bringing the leading movie streaming service together with the UK's biggest retailer." Tesco's UK ceo Richard Brasher said: "Whether customers want to own the DVD, download a digital movie, stream a rental or all three, Tesco is committed to giving customers choice. We want to allow them to decide how they access entertainment content and on which devices, whether it's on PC, TV or tablet. The acquisition of blinkbox, together with a range of other services currently in development, means we can link physical purchase of a product to the building of digital collections in a new and seamless way. Working with the blinkbox team and our content partners, we will bring these compelling propositions to life for our customers."

Meanwhile, LOvEFiLM, itself the target of a recent acquisition by Amazon, has this week unveiled a major deal with Disney, that will see the studio's films becoming available via the retailer's subscription video on demand (svod) and transactional video on demand (tvod) streaming services. It's the first deal of its kind that Disney has inked, giving LOVEFiLM an even bigger roster of titles for its streaming offering, alongside its existing rental by post titles. Films such as Armageddon, Cocktail, Bedknobs And Broomsticks and Dead Poets' Society will be available at no extra cost for LOVEFiLM subscribers, newer titles such as Tron: Legacy, Tangled and I Am Number Four will be available to watch via the tvod pay-per-view service. LOVEFiLM chief executive Simon Calver said: "Our customers will be excited to have even more great films alongside our existing physical and digital titles. This is a great endorsement of the popularity of LOVEFiLM, as Disney is one of the world's leading studios. We look forward to working with Disney across new products as we expand our service." Disney's Catherine Powell added: "We're working with innovative partners such as LOVEFiLM to offer our programming to viewers in evermore flexible, easy to access ways, and this agreement builds on our existing DVD rental partnership to further extend the availability of our films amongst UK audiences."

Congratulations to Revolver, as the company's sophomore homegrown production Anuvahood passed the £2 million barrier at UK cinemas, no mean feat for the urban comedy and the second title from Revolver's Gunslinger production arm. It passed the landmark total in four weeks, aided by clever marketing, especially on the likes of Facebook (where the film has 63,000 friends) and Twitter. It further proves Revolver's street smarts when it comes to engaging a younger audience. Revolver ceo Justin Marciano said: "It's great to know that audiences have continued to enjoy Anuvahood right across the country. Crossing the £2 million box office mark is a new milestone for both us and Gunslinger." Revolver is now readying the title for its home entertainment release, currently slated for July 2011.

Don't forget to have a look at our website, loads of new pictures, stories and features gone up in the past seven days, including a look at Harry Potter And The Event Launch. Click through here.

---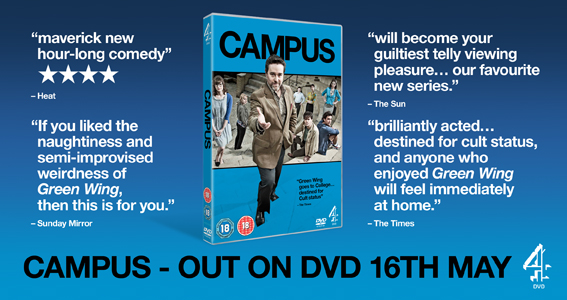 ---
eOne has renewed its contract with production powerhouse Summit – the home of the Twilight Saga films. The deal will see eOne continuing to distribute Summit films, up to eight a year, in the UK and Canada. The deal takes in the next two Twilight films, Breaking Dawn Parts One and Two. Patrice Theroux, president, filmed entertainment at eOne said: ""The strong line-up of films from Summit was an important addition to our slates in 2010, where we finished as the number independent distributor in the UK and the number two in Canada. This will serve a great foundation as we continue to grow our business in the UK and Canada."

Not from Summit, but a key title for eOne, is the forthcoming Gnomeo & Juliet. The £15.5 million box office earner is due on DVD and Blu-ray on June 6 and eOne is currently finalising the marketing campaign for the film and is promising to turn the tiny gnomes into "real giants". Outlining the details, eOne's Sayoko Tietz said: "The gnomes will take over the nations TV screen for 2 weeks in an event campaign that will target hero slots in key programming. They will meet the little ones and their families in a national outdoor campaign that will cover primary schools and playhouses in week of release as well as shopping malls and cinemas during school holidays the week prior to release. In addition to that our gnomes will dig deep into the online channels and find their way to more than 5m people in an impactful online campaign. Furthermore they will put their cheeky smiles into press ads to make sure that gnomes are front of mind on the day of release. Through their charm they also convinced a host of brand owners to give them stand-out in wide-reaching 3rd party promotions and they will kick some grass in a comprehensive PR campaign. Finally they will make funny and smiley appearances in store through colourful and creative POS solutions. In June, gnomes will rule."

The last piece of news from eOne for the week, and the company has appointed Ellie Davies as marketing manager. Davies, formerly at Optimum and before that at Universal, started this week. Head of sales and marketing Matt Brightwell said: "We're delighted to welcome Ellie Davies to Entertainment One. Her extensive knowledge, talent and marketing experience will be a great asset to us, and she is a fantastic addition to our team." Davies added: "I'm excited to join a growing company like Entertainment One with forthcoming titles such as The Walking Dead, Gnomeo & Juliet and The Three Musketeers."
---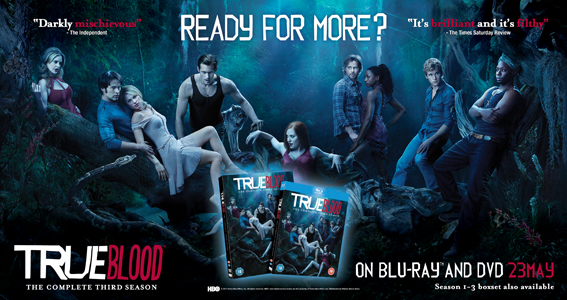 ---
More on the events side now and we at The Raygun were lucky enough to go along to the first night of the London leg of the WWE's UK and European tour on Monday night at the O2. We'll have a full report on our website next week, giving our junior correspondent's views of the world of WWE wrestling, as it was his first glimpse of the phenomenon. But in the meantime, we did see Clear Vision's American-style yellow school bus parked right outside the venue, promoting the release this week of the latest film from the fledgling WWE Studios, The Chaperone. Its star Triple H even turned up on Tuesday to speak to the assembled throng about the release The film was also advertised during the event on giant video screens, alongside the next WWE film, That's What I Am, starring Ed Harris. The presence of the WWE superstars on these shores, filming both Raw and Smackdown and touring the country, has certainly helped the release off to an impressive start. Clear Vision's Ben Stanley said: ""Launching the release around the 02 shows have given us a huge boost in terms of increasing our awareness, and has given us some real focus to what has been an excellent campaign across the promotional mix. It has also enabled us to involve the key USP of the movie itself; Triple H. On the Tuesday as shown Triple H was kind enough to come down and present his movie to around 300 screaming fans, some of whom had been waiting for two to three hours for a chance to meet the great man."

We've already mentioned Lionsgate, and somewhere between sorting out deals and overseeing a busy release schedule, UK home entertainment md Nicola Pearcey has found the time to prepare for a fundraising drive. She's taking part in a 50 kilometre charity bike ride for Action Medical Research as part of Davina's Diva 100, alongside the likes of Davina McCall, Angie Dowds and her own cycle racing sister. The event takes place on May 8, and you can sponsor her, and find out more about the charity here. As one of her donors notably remarked to the accident-prone Pearcey: "Don't forget to take the stabilisers off before you start."

---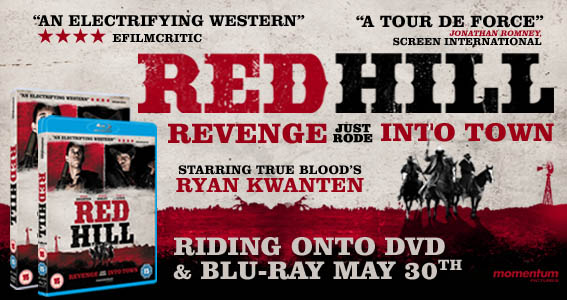 ---
Also on the fundraising front, we're pleased to report that Elevation Sales' Tom Langlands completed the London Marathon on Sunday, in some four hours and 40 minutes, raising more than £6,000 for his chosen charity, St Wilfrid's Hospice, along the way. As Tom noted: "Having passed so many injured and collapsed runners (many of whom looked loads younger and fitter than me) on the way to the finish line it was just an enormous relief to cross the line at all." You can still donate at www.justgiving.com/Tom-Langlands

Design agency Hicksville, which scooped two awards at last year's BVA awards, has been acquired by Bezier. The company will now set up a dedicated entertainment division, bossed by Hicksville chief Rennie Mitchell. He said: "With the experience and expertise of the mighty Bezier behind us, Hicksville can focus entirely on its core strengths. With our unrelenting dedication to creativity and fantastic client rapport, I can't wait to witness the impact of this merger on future entertainment campaigns." The move has been welcomed by Bezier and Hicksville clients. Jordan Peters, head of product marketing, Sony Pictures Home Entertainment said: "Hicksville has consistently delivered superb creative work for SPHE. This creative heritage combined with Bezier's expertise in production and delivery will undoubtedly make for a formidable offering going forward." Kay Vincent, senior creative services manager at Disney Home Entertainment added: "Hicksville and Bezier – what a perfect match. I am looking forward to working with this new 'blended family'."


The revitalised Redemption label – the first titles under its new distribution deal with 4 Digital Media were out this week – has also this week seen its notorious troupe of disciples, the Satanic Sluts, selected as regular pin-ups by horror magazine Fangoria. The not safe for work website, http://www.satanic-sluts.com/, was also relaunched this week.
---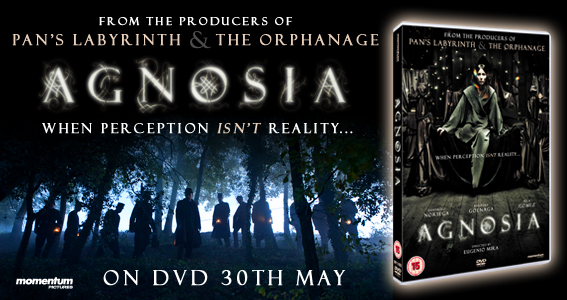 ---
QUOTE OF THE WEEK
"We in the creative community feel that now is the time for studios and cable companies to acknowledge that a release pattern for premium video-on-demand that invades the current theatrical window could irrevocably harm the financial model of our film industry." Part of a letter from the likes of James Cameron, Peter Jackson, Michael Bay, Gale Ann Hurd, Kathryn Bigelow, Guillermo del Toro, Brett Ratner and Michael Mann calling on distributors to rethink their premium vod plan. It kicks off this week, charging a premium price of around $30 to watch titles such as Just Go With It two months after their theatrical release, and the rows over pvod continue to rumble on.

RELEASE OF THE WEEK
He's one of the few "new" action heroes to have proved his worth in recent years, and mere mention of Jason Statham's name is enough to help sell a good few home entertainment units. And he returns in The Mechanic, a typically bombastic outing, due from Momentum on June 6. The release will be backed by a campaign targeting the core male DVD buyers and will include spots on the likes of Sky channels, Dave and Five channels. There will be ads around the release in Shortlist, the Daily Star and Metro, with online elements to include ads on the likes of Sky Sports and FHM. Momentum's Clare Dundrow said: "Another solid addition to Statham's DVD catalogue, The Mechanic boasts a strong supportive cast and no disapointments in the action stakes. It follows a successful theatrical campaign led by our friends at Lionsgate and we're confident it'll be a strong DVD and Blu-ray success given the Stath's loyal, ever-growing fanbase."


---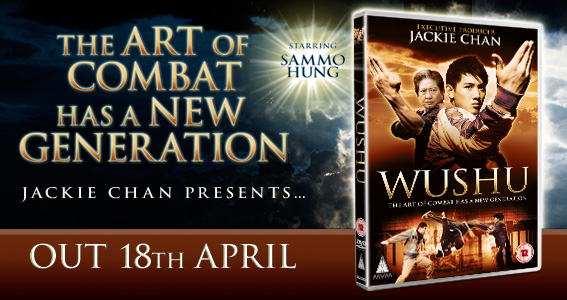 ---
AT THE MOVIES
We've already mentioned the debut of the first three Scream films on Blu-ray, and the fourth film, Scream 4, or Scre4m as it's also known, had a strong theatrical bow, taking just over £2 million in its opening frame. Rio and Hop both had strong performances too, thanks to the holidays, the former has now taken £5.5 million, the latter £4.6 million. Many of the other strong performers were from the independent sector – eOne's Your Highness was a new entry with just shy of £1 million, while Source Code (nearly £5 million) and Limitless (more than £7 million) both continue to perform well. Other new entries included Little Red Riding Hood (£842,398), Winnie The Pooh (£159,369) and Little White Lies (£125,273).

The next two Marvel films, Thor and Captain America, have yet to open (although the former is due soon) but it looks like both will have sequels. Marvel president Kevin Feige has let slip that the superheroes will have further filmed adventures after next year's Avengers film. He said: "Thor will go off into a new adventure, and Captain America will continue to explore the modern world in another film of his own." Better still, he went on to say that other Avengers-related characters such as Hawkeye and Black Widow, may also spin off into their own movies too. As longtime Hawkeye fans, we can't wait for that one…

More comic book stuff, this time from the DC side of the business, as the constant drip-drip of stories surrounding the next Batman instalment continues. This week it's a couple of further casting moves, as two of director Christopher Nolan's Inception cast, Marion Cotillard and Joseph-Gordon Levitt, join the team for The Dark Knight Rises.

SITE OF THE WEEK
This is brilliant; it's a tour of LOVEFiLM's office. We definitely reckon they had a good tidy up before the snapper arrived, but it's the best thing we've seen on the Internet this week. Check it here.

TWEET OF THE WEEK
NEW BATMAN TRAILER it screamed, as one of the people we follow retweeted this: http://bit.ly/gIKSF0 Follow The Raygun at www.twitter.com/theraygun

TRAILERS OF THE WEEK
A homegrown Metrodome production, with Lord Danny Of Dyer getting the does of national service he needs:
http://www.youtube.com/watch?v=VdrzyDVN3x

Every teenager would like to think their parents aren't really their parents. In this case, it's true. And there's a great cast too. http://trailers.apple.com/trailers/lions_gate/abduction/

Remember Tom Hanks? He's back. (Incidentally, we nearly cried at the end of this trailer…)
http://trailers.apple.com/trailers/universal/larrycrowne/

"Nice pyjamas man." Superior indie fare…
http://trailers.apple.com/trailers/independent/terri/

Blockbuster trailer of the week, via Total Film:
http://www.totalfilm.com/news/x-men-first-class-gets-a-new-international-trailer

To subscribe to The Raygun newsletter, please email

info@theraygun.co.uk
with subscribe in the subject matter
To unsubscribe, email

info@theraygun.co.uk

with unsubscribe in the subject
For editorial or advertising queries, contact

tim@theraygun.co.uk