HMV SET FOR TOP SLOT…
AMAZON PRIME INSTANT UP 70 PER CENT
SONY'S SPIDEY SWINGS OUT, BUSY WEEK FOR SPHE
BFI RINGS THE CHANGES…
…AND HEADS TO THE FALKLANDS FOR LFF
LFF: LEATHERFACE FILM FESTIVAL
WARNER LOOKS FORWARD TO XMAS…
LIONSGATE EXPENDS ENERGY ON Q4
BIG PLANS AS SIGNATURE UPS THEATRICAL
THUNDERBIRD IS GO FOR SODA
ICON'S AMAZING GUEST LIST FOR SCREENING…
…AND JULY STEELBOOK UNVEILED
EONE GOES UP THE CREEK WITH FRIGHTFEST
FRANK TALKING FROM CURZON
PERSONALISED RELEASES: ALL THE RAGE
GOLD IN THE RUINS
PREMIER ADDS TO DIGITAL PRODUCTION ARM
QUOTE OF THE WEEK: CULTURE MINISTER AT THE BPI AGM
AT THE MOVIES
TWEET OF THE WEEK
---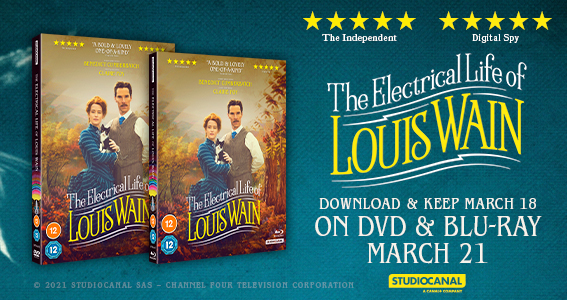 ---
If you can't read this newsletter or see the ads, please click
here
It Was A Good Week For…
Retailers, with both online and physical ones showing some impressive figures…
It was a bad week for… Anyone who passed up the opportunity of meeting Dan Stevens and co up close and personal at The Guest screening…
As our regular readers will know only too well, we love to start off with some positive news and the best – and certainly most widely reported – news of the week concerns the continued good fortune of resurgent retailer hmv, which has reported an impressive hike in its business. Paul McGowan, from hmv parent Hilco, told newspapers that it was on target to overtake the number one entertainment retailer Amazon across the board. Overall, like for like sales were up almost 14 per cent, with DVDs up six per cent over the last two months, an impressive figure for the summer months. McGowan said it had been in profit for Hilco "since day one". Kantar Worldpanel figures showed it was in second place, a figure he believes will be overhauled soon. "
It's only a matter of time before we overtake Amazon. HMV is re-engaging with music shoppers and getting them back into shops. This is about being an authority in music, not selling music as a commodity."
More good news from Amazon Prime Instant Video, which this week announced that streaming was up 70 per cent since February. It's figures have been boosted by its own programming, with two series of Vikings and one apiece from Black Sails and Extant positioned in its top five TV programmes. It's been further bolstered by its pilots series, with another raft recently joining the service. Its film figures are driven by exclusives too – current number one movie is Alan Partridge: Alpha Papa.
Tim Leslie, vp of Amazon Instant Video in Europe said: "We are excited by the response from our customers to our increased investment in exclusive and original content since we launched Prime Instant Video as part of Amazon Prime six months ago. Over the past few months we have continued to make improvements to delight our customers: we have launched on new devices, added new functionality and most importantly added great new and exclusive movie and TV content, and we're just getting started."
Further comment on Amazon Prime Instant Video's performance came from film stratgy director for Amazon Prime Instant Video in the UK, Chris Bird. He said: "Customers tell us that they love exclusive content and we see that these movies and TV shows almost always enter the Top 5 most watched lists immediately. Since exclusive content has continuously been among the most streamed, we are very happy to announce more movie highlights coming up this autumn such as the Amazon Studios original series Transparent starring Jeffrey Tambor and Roman Coppola's Mozart In The Jungle, and of course the third series of the cancelled popular British drama Ripper Street which we're currently filming exclusively for Prime Instant Video customers and will launch later this year before broadcast on the BBC next year."
---
---
It's been a hugely busy time for Sony Pictures Home Entertainment, which has been out and about pushing its big releases that hit stores on September 1, the all-singing, all-dancing Blu-ray edition of Ghostbusters and its sequel, as well as its new release of The Amazing Spider-Man 2. They've got off to a bright start, on the back of some entertaining stunts, such as a queue of Spider-Men and Women out queuing outside hmv's flagship store and a tour of London in an replica Ghostbusters vehicle. Sunday September 7 will see it embarking on a major promotion to highlight its forthcoming Breaking Bad activity. We'll have more on all three next week...
And congratulations too to the BFI. We've already mentioned its brace of sci-fi releases, The Changes and The Boy From Outer Space, which helped usher in this autumn's nationwide sci-fi season and accompanying activity. And we're pleased to note that the rather excellent and laudable release The Changes, a classic 70s children's programme that's way too grown-up for many, is performing very strongly, notching up an impressive week one. Commenting on its success, the BFI's Phil Roberts said: "
We got really strong press coverage for The Changes (including Times, Guardian and Uncut) and this has translated into fantastic week one sales. Online reviews show that it's not only fans who remember the original transmission but also younger sci-fi fans who have bought the DVD. As the first release in our slate of previously unreleased, archive BBC science fiction, this success bodes really well for a strong Quarter 4 for BFI Video.
Sticking with the BFI and the organisation's London Film Festival this week unveiled its line-up. There's an unbelievable selection of films on offer, you can see what's on and when over here. The top line figures are impressive – 245 feature films, both documentaries and fiction films, a whole raft of premieres, 148 shorts, all airing at venues across the capital and many beamed to cinemas around the country. The event runs from October 8 to 19, opening with spy drama The Imitation Game about Alan Turing, who cracked the enigma code and helped shape the outcome of the Second World War, and closing with Brad Pitt war flick Fury. The BFI Player, the organisation's own god service It's also proving to be a platform for restoration projects which arrive on DVD and Blu-ray after first airing at the LFF. The BFI's own video operation has benefited from this in recent years and is set to again with this year's classic restoration,
The Battles of Coronel and the Falkland Islands. As BFI Video's PhiL Roberts said: "
L
ast year the BFI scored a huge success on DVD/Blu-ray with The Epic of Everest, and we are looking forward to repeating this success with our newly restored version of this WWI silent British epic."
---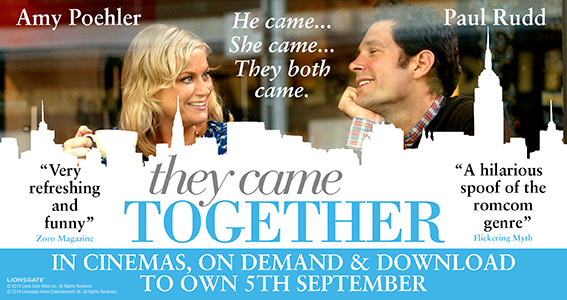 ---
Meanwhile, Second Sight has followed its marvellous restoration job on A Hard Day's Night with a wildly differing project due to premiere at LFF – The Texas Chain Saw Massacre, airing in its 40th anniversary. The label's Chris Holden said: "This has been an incredible restoration using the original elements and supervised by Tobe Hooper. The film looks better than ever and shows a new level of detail previously unseen. The new audio mixes which Tobe also played a big part in have also added a new dimension while staying true to the original mix. We'll be offering 4 audio options including the restored original mono track. The BFI saw the restoration in Cannes and were immediately in touch to try and secure the premiere for the London Film Festival where it will have 3 screenings. We were very happy to work with them and see this as the ideal launch and a great platform for the Blu-ray release in November. We're also expecting further screenings to follow. There will be a limited double disc Steelbook (which we don't expect to hang around for long) as well as standard packaging release."
There's been plenty of talk about Q4 and the months ahead this week, we've chatted to a fair few distributors, both large and small, about their forthcoming slates moving even beyond 204 too. We spoke to John Stanley, at Warner, about the major's hefty line-up for the rest of the year. It's already enjoyed a successful 2014, thanks in no small part to the likes of The Lego Movie and The Hobbit: The Desolation Of Smaug. Both are returning to the fray this autumn, the former complete with a new SKU and the latter in an extended edition. They'll be joined by the new take on Godzilla (October 27) and, before that, 300: Rise Of An Empire (just outside of Q4) and Edge Of Tomorrow, on October 13. Commenting on the line-up, Stanley said: "
We're pretty excited about Q4 this year, as we run towards releases like 300 and Edge of Tomorrow, both of which should convert really well on Home Entertainment. Other highlights include Godzilla, which is our single biggest release of the quarter and the one we're planning the biggest marketing and retail support for. We also have a huge drafting opportunity around the new Hobbit movie, which will include the launch of the extended edition of Desolation of Smaug. Then there's a new gift package of The Lego Movie, which should guarantee strong sales through Christmas and of course bundles of catalogue and box-sets to sell across film and TV. So all in all it's another busy but fun Q4 from a Warner Bros. point of view."
Over at Lionsgate, the company is gearing itself up for a big Q4 too.
It's a varied slate: October alone has children's fare (Daddy I'm A Zombie 2; Alpha & Omega: The Legend Of The Saw Tooth Cave), horror fare (two WWE-associated films, Leprechaun Origins, an addition to the franchise starring Hornswoggle from the wrestling organisation; See No Evil 2, starring another grappler Kane and directed by up and coming names the Soska Twins), a crime thriller (the excellent Blood Ties), TV miniseries (Adrien Brody in Houdini) and comedy (Single Mom's Club and They Came Together). In to November and there's the first part of the seventh season of Mad Men, the acclaimed comedy Chef, Kevin Costner in sports drama Draft Day and a trio of children's titles in Mumfie's White Christmas, Care Bears: The Great Giving Holiday and The Princess Twins Of Glendale. December sees current theatrical big hitters The Expendables 3 and Sin City 2: A Dame To Kill For, the latter also available in a deluxe box set with its predecessor. Talking of box sets, there's the 20th (yes, 20th) anniversary edition of Pulp Fiction. The quarter is completed by Bruce Willis, Jason Patric and John Cusack in The Prince. Commenting on the slate, Lionsgate's Susie Bould said: "
We are very proud to be bringing such a diverse slate to the final quarter covering off nearly every genre including a raft of strong family titles, comedy and drama alongside action hits such as The Expendables 3 and Sin City 2 : A Dame to Kill For. In the run up to the gifting season we are truly offering something for everyone with this eclectic mix of quality entertainment."
---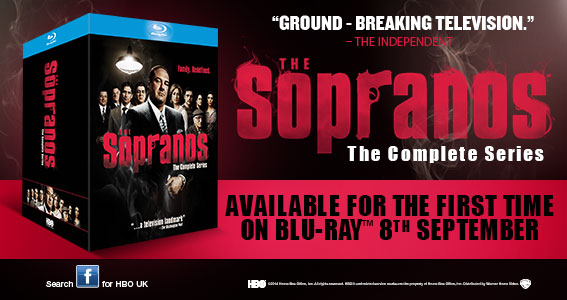 ---
Meanwhile, thriving independent label Signature is ramping up its plans for the coming months, with a significantly increased theatrical slate, with its strong home entertainment schedule backing it up. It's got arguably it's biggest DVD release thus far, Legends Of Oz: Dorothy's Return due shortly following on from its successful theatrical bow. And into Q4, there's the previously announced documentary The Great Train Robbery: A Tale Of Two Thieves. Beyond that, it has children's
animated adventure The Snow Queen, based on the Hans Christian Andersen tale, arriving on cinemas on October 25, and on DVD and Blu-ray in November, with a second in the franchise, The Snow Queen: Magic Of The Ice Mirror, due in December. At the opposite end of the spectrum, sci-fi horror found footage tale Extraterrestrial arrives at the end of October, while in December comes time travelling actioner Predestination, starring Ethan Hawke. The quarter is rounded off by The Face Of Love. New head of marketing Katherine Mills said: "Our company has enjoyed incredible success within the home entertainment sector over the last three years, successfully delivering a wealth of incredibly diverse product to market with stunning sales results. As our slate increases in quality and range, we are now looking to diversify our revenue streams, and mimic these jaw-dropping results across the theatrical arena." Signature md Marc Goldber

g added:
"Over the last few years we have built an exciting, dynamic business that now enters into the beginning of its next phase. I have more plans to grow the business in 2015 and believe that with such an incredible, entrepreneurial team around me, we will continue to deliver excellent results across all platforms."
Deal of the week comes from independent operation Soda Pictures, which has announced it has been acquired by Canadian production company Thunderbird Films. The move enables Thunderbird to both expand into distribution in its own country a well as grow the company in the UK. Soda will retain its name and impressive UK catalogue, with Eve Gabereau and Edward Fletcher at the helm, while the new operation will buy films for Canada and the UK, as well as separately. First among these was announced in Toronto at the current film festival, with a deal to buy The Riot Club, premiering at the event, for Canada. More titles are expected to be announced. Thunderbird cel Tim Gamble said
"We are thrilled to be expanding into the theatrical space with Eve, Edward and the Soda team, they are a great fit for us." The company's Ivan Fecan added: "Soda has exceptional relationships with filmmakers and an infrastructure in place that will help us expand our reach, library and expertise. By leveraging this, we think it's a smart way to enter the Canadian distribution market." Gabereau further added: "As a Canadian who has lived in London for 16 years, this is the perfect synergy between my business interest, my love of film and my homeland. Launching with The Riot Club says it all. It's fun, it's raucous, it's disturbing, it's poignant, it's great, great filmmaking."
To the Soho Hotel in London for perhaps the flashiest and most celeb-laden screening we've been to for some time as Icon showed off its excellent, darkly comic thriller The Guest. Star Dan Stevens, he of Downton Abbey and a true Hollywood star in the making, jointly hosted the event and invited along some of his pals - the screening room was dotted with the likes of Benedict Cumberbatch, Rebecca Hall and comic Tim Key alongside the humbler likes of ourselves. The film is an absolute belter and deserves the strong word of mouth it's picking up on and the screening marked the beginning of a week-long burst of PR activity with Stevens backing the film to the hilt. The publicity efforts were
immeasurably aided by GMTV presenter Susanna Reid asking the star if he had to "beat off a lot of American men" to get the part. The clip went viral, giving The Guest the kind of publicity boost that money can't buy.
Sticking with Icon and we talked about the company's October release Cold In July last week, discussing its Steelbook, one of the best we've ever seen. We've got the pictures up on our website now, with comment from Zavvi's Joe Anderton (it's an exclusive for the online retailer), as well as designers at OTMe. Commenting on its VHS stylings, Zavvi's Anderton said: "Icon and the designers have managed to at once capture the essence of the movie and tap into the fabric of film collectors with a great pastiche of a format from yesteryear." For more, see our website.
---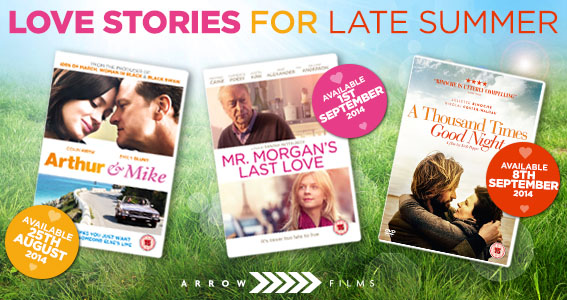 ---
One of the most talked about films of the year among those in the know is Frank, the tale starring Michael Fassbender as the eccentric would-be popster with a papier mache head, based on a book by Jon Ronson and inspired by the legendary figure Frank Sidebottom. Commenting on its release on the Curzon Film World imprint, Paul Diment said: "We begun our online campaign this week to help support the early, two week EST release of Frank. This will continue through to the DVD and Blu-ray release on the September 15, when we'll also begin our national press campaign. HMV will also receive a strictly ltd edition exclusive DVD and Blu-ray skew comprising of an alternative slipcase design and a collection of four artcards featuring alternative poster concepts."
To London's ever-appealing Prince Charles Cinema where eOne had joined forces with our pals at FrightFest to jointly host a screening of fierce Australian horror sequel Wolf Creek 2, with contributions from star Shannon Ashlyn, and, via video, John Jarrett, as well as FrightFest's own Paul McEvoy and legendary horror writer Kim Newman. The feature was followed by competitions, giveaways and a further screening of Ozploitation classic Dark Age. And if that wasn't enough, attendees got free pizza and (gasp) Tim-Tams, our favourite Aussie snack. The whole evening, offered up free to the FrightFest faithful, was organised to help promote eOne's release of Wolf Creek 2. Commenting on it, eOne's Helen Mullane said:

"It was so exciting to bring Dark Age to accompany Wolf Creek 2 on the big screen, and show John Jarrett's softer side! The screening kicks of our campaign for Wolf Creek 2, on DVD and Blu-ray on the September 15. We're supporting the title with a bold online campaign targeting a broad sweep of action film fans and mainstream men."

FrightFest's Paul McEvoy added: "

It was an exceptional and memorable evening for all who attended. The demand for tickets was phenomenal and it was the perfect post FrightFest event and a great launch for the terror-ific eOne title Wolf Creek 2. Shannon Ashlyn was a delight and having Kim Newman introduce a very rare screening of Dark Age, the killer croc film, was the icing on the cake." Talking of FrightFest, we've got the trade – and more – talking about this year's event on our website…
Last week on the newsletter, we were talking about Arrow Video's innovative personalised sleeves for its forthcoming Withnail & I release, and it's obvious that this kind of sleeve could become more of a regular occurrence. For we've noticed this week that Universal is offering up personalised sleeves for its forthcoming Lee Evans release, Monsters, due on November 24. Consumers who pre-order via Amazon will receive a promotional code enabling them to get four different parts of the sleeve with a message and a name on them. Commenting on the plan, Universal's Lindsey Halldron said: "
We are really excited to be running a new pre-order initiative with Amazon, where consumers can pre-order Lee Evans - Monsters Live on DVD and personalise the sleeve by adding a name and a chosen message to appear on your sleeve. We are hoping to target both self-purchasers and gifters with this great exclusive gift. There is limited availability and it applies to DVD only (the sleeve will arrive after release). Pre-orders launched with Lee's first tour date and it's being promoted across Lee's show."
We can't let the release on September 8 of the rather wonderful Blue Ruin, another feature from the expanding 4DVD slate, via Picturehouse go without mention, it's one of our favourite films of the year thus far. It comes highly recommended from The Raygun, but, ahead of its bow, here's 4DVD's Karla Berry: "After winning the FIPRESCI Prize at the Cannes film festival last year it has continued to gain critical acclaim, with writer director Jeremy Saulnier's sophomore feature being compared to Coen Brothers, Tarantino and Ben Wheatley. It's a great example of what crowdfunding can accomplish for fresh new talent with the production being funded through Kickstarter, and I'm sure we'll see great things from Saulnier in the future. Our PR campaign reaches far and wide with reviews, clips and talent interviews secured across key broadsheet, entertainment and film outlets, and we have planned high impact advertising with Guardian and Observer as well as promoted posts through Facebook." We raved about Blue Ruin in our latest Week In Video column on our website…
Agency Premier has announced a brace of appointments at its digital production arm as a result of expansions of its client base and ongoing growth. Mirelle Apted, whose CV includes stints at the likes of Technicolor, Deluxe, Frontline TV, the VTR group and, most recently, Google's YouTube films account, is joining as a DVD producer. And Simon Penny has been promoted to the role of head of digital, with the role also starting this month. Premier coo Abigail Muller said: "Mirelle brings a wealth of experience and fantastic contacts to Premier and I am sure that, as we continue to grow our offering and bolster our talented team, she will be an invaluable asset to our digital production arm. She will be working closely with our new Head of Digital Delivery Simon Penny, who I am very pleased to have promoted. He has been a brilliant, hard-working employee for a number of years and I have no doubt that the Digital team will thrive and continue to deliver amazing results for our clients under his leadership."
---
---
"I know some people say the IP genie is out of the bottle and that no amount of wishing will force it back in. But I don't agree with them. We don't look at any other crimes and say 'It's such a big problem that it's not worth bothering with.'Copyright infringement is theft, pure and simple. And it's vital we try to reduce it. That is why we're working with the entertainment industry – and the technology industry – to deliver a robust, fair and effective enforcement regime. Creative Content UK retains the basic idea of the Digital Economy Act – millions of people will be contacted directly if they are caught infringing copyright, a powerful tool to influence behaviour.cHowever, as an industry-led initiative rather than a top-down government one, it will be quicker, more responsive and cheaper to enact. CCUK will also be easier to adapt as new threats to intellectual property emerge. We've given £2.5 million to support the City of London Police Intellectual Property Crime Unit, PIPCU.
Of course, it's not just up to the government and industry to deal with this issue. Let me be absolutely clear that I completely agree with Mike Weatherley when he says that the search engines also have to play their part. They must step up and show willing. That's why Vince Cable and I have written to Google, Microsoft and Yahoo, asking them to work with you to stop search results sending people to illegal sites. And let me be perfectly clear: if we don't see real progress, we will be looking at a legislative approach."
Highlights from culture minister Sajid Javid's speech to the BPI AGM, you can read the full thing
here
…
No new entries at the box office for the last weekend of August, with Dawn Of The Planet Of The Apes and The Inbetweeners 2 doing battle at the top of the charts and also for the crown of summer box office champion. Both had, by the end of August, taken more than £31 million at UK cinemas.
Every so often, we get one of those stories that just seems to have been created using some kind of random name generator and the news that George Clooney (yes, him) is going to direct the feature film based on the recent hacking trial. That's right, the trial of Coulson, Brooks et al and the woes o the Murdoch empire will be brought to the screen by Clooney himself. We know he's not a fan of the tabloids, but it does seem a strange choice. The film will be based on Guardian journalist Nick Davies' account of the whole furore.
The Rock, aka Dwayne Johnson, who seems to be getting bigger and bigger every time we see him ha announced he is set to join the DC universe, taking the role of Black Adam, a rather unpleasant character who takes on Captain Marvel in the feature film of Shazam. Marvel, whose name might be confusing for non comic book devotees, uses the magic word to take on his powers. Johnson had better start filming soon, before his size makes it impossible for him to fit on the big screen…
An easy way to get people talking about a remake is by completely rewriting a character and that's what's happening with the Hollywood version of Argentinian thriller The Secret In Their Eyes. Julia Roberts has shown an interest, so Billy Ray rewrote his screenplay, turning one of the former male leads into someone more likely to be plated by Roberts (ie a woman). Gwyneth Paltrow and Chiwetel Ejiofor will also star…
More remake news and The Raygun's hunk of the week, Dan Stevens, is, according to rumours, in line to star in the new take on Escape From New York. He's in the frame to star as the original's Snake Plissken, which could an expanded cast of heroes in the Joel Silver version of the John Carpenter classic…
If you follow us on Twitter you'd have seen a link for the supremely not safe for work trailer for the director's cut of Lars Von Trier's most recent film. But look, we're not going to post a link, you'll have to find it for yourselves. It's that shocking… www.twitter.com/theraygun
We've worked for a few in our time…
New trailer for another horror sequel (red band alert…
To subscribe to The Raygun newsletter, please email info@theraygun.co.uk
with subscribe in the subject matter
To unsubscribe, email info@theraygun.co.uk with unsubscribe in the subject
For editorial or advertising queries, contact tim@theraygun.co.uk