HARRY NEW YEAR… POTTER LEADS THE CHARGE
DECEMBER UP, YEAR DOWN
HOW DO WE COMPARE?
WARNER BAGS TOP VIDEO, CINEMA SPOTS
PARAMOUNT'S GLOBAL RECORD
INBETWEENERS STORMS MARKET
SPEECH AIDS MOMENTUM
BOYS ARE BIGGEST TV EARNERS
YEAR-END ON THE WEBSITE…
KALEIDOSCOPE ADDS COLOUR
UV FINDS DESTINATION
LOVEFILM INKS TWO DEALS
BRUCE(S) ON THE LOOSE
RAYGUN'S URBAN SCREENING
NETWORK ON THE MOVE
AGI SHORWOOD DEAL FINALISED
BABY CONGRATULATIONS
QUOTE OF THE WEEK
RELEASE OF THE WEEK
AT THE MOVIES
TWEET OF THE WEEK
TRAILERS OF THE WEEK
---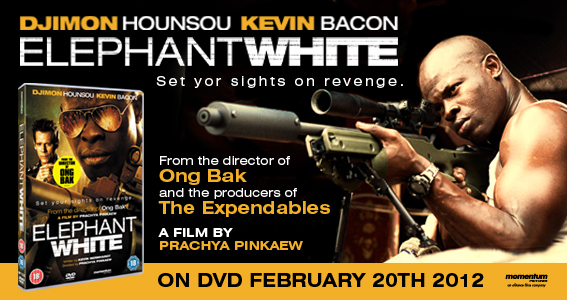 ---
It Was A Good Week For…

Warner. The studio enjoyed both the number one and two year end bestsellers and, crucially, was number one distributor in both
value and volume terms, as well as the number one theatrical distributor in
It was a bad week for… Best Buy, which this week confirmed it was exiting
the UK in less than two weeks' time and may also be heading for trouble in
Happy new year! So, that was 2011, how was it for you? As the industry returned back to week this week (well, almost, we're expecting a few bouncebacks when this newsletter is out), many began sifting through both the December and year-end figures and these dominate the proceedings this week – and next too – on The Raygun newsletter. So what were the final statistics then? Well, there was a late rallying call, as December trade picked up considerably, so much that it bucked the trend and rose year on year. As for the whole 12 months, well, as many expected, it was down, although not quite the "slump" or "plummet" that many of our friends on national newspapers would have you believe. When it comes to gifting though, video is still king. Physical sales in December were up 8.4 per cent from 2010 to £473.3 million, representing 23 per cent of total physical sales sales. Blu-ray grew by more than a quarter in December, while DVD is still the nation's favourite, with almost nine out of every 10 discs sold in December being a DVD, a figure worth £410.1 million (a rise on December 2010). Both DVD and Blu-ray enjoyed volume growth in December. The latter also enjoyed growth across the whole year, with 2011 volume up to more than 15 million units, a rise of more than 18 per cent, and is now worth £222.8 million, 13 per cent of all disc sales. Thirteen per cent is also the amount of the overall video market now represented by digital video, which is worth £292 million, the growth in streaming and downloads having driven this figure. One intriguing fact is that according to the figures, released by the BVA, 80 per cent of the top 10 for 2011 was represented by homegrown product, with the final two Harry Potter films, Deathly Hallows Parts 1 and 2, leading the way (more on Warner's performance below). And the bad news? Overall, disc sales were down 4.9 per cent in value in 2011 and 7.2 per cent in volume. However, overall, some £1.75 billion was spent on 207 million discs, and with digital and rental transactions thrown in, the overall market is still worth £2.25 billion, something we think that our industry should be proud of…
Commenting on the year end figures, BVA director general Lavinia Carey said: "As we predicted, titles released in December meant the industry finished the year on a high, despite the gloomy economic situation. It demonstrates the public's huge appetite for video entertainment and quality British works in every genre. Like other sectors, the video industry faced a huge squeeze on consumer spending in 2011 and it has met the challenge head on by increasing the number of ways consumers can watch fantastic content and get the most for their money. Triple Play packs are a great example of this as they enable audiences to view a title in three different ways – DVD, Blu-ray, including true 3D and a digital copy – be it on different devices at the same time or at different times and places, according to the whole family's taste." BVA chairman Charlie McAuley added: "In a challenging economic environment it's really encouraging to see people continuing to spend their hard-earned cash on the best of our films, television, children's, sport and music and other great video entertainment. It's this sector of the audiovisual business that generates the lion's share of value which is reinvested in future productions for audiences to enjoy." More comment on those figures, and particularly Blu-ray, from Fox md Robert Price, who said: "The run-up to Christmas saw a bumper performance for Blu-ray in the UK. Copies of Rise of the Planet of the Apes and Mr Popper's Penguins flew off the shelves and based on early indications on digital downloads of these movies many people took advantage of the flexibility of Triple Play to watch these movies on their new tablets and smart phones."
---
So how did we compare to other sectors? Well, the games market was, according to figures also published this week, down 13 per cent and music was down 5.6 per cent. That pretty much paints our business in a pretty good light, although, perhaps not unsurprisingly, there was little talk – or much coverage – of the games industry's 2011 figures, and certainly not the likes of those covering our business. The BVA release was an effective piece of public relations, with the good news partially eclipsing some of the bad, although that didn't prevent the likes of The Guardian using words such as "slump". And although there's no definitive term, since when was five per cent a slump?
While we're on that subject, as reported in the press this week, HMV is due to make its Christmas trading statement on Monday and many are waiting to see what those figures reveal. From our last minute Christmas shopping excursions, the stores looked busy in the run-up to Christmas, but the main question appears to revolve around when the busy period started… Did it come in time to placate shareholders and investors, especially with their nerves jangling after being whipped up by the press and retail analysts (has anyone ever seen these people say anything positive about any retailer?). In the meantime, following discussions with a clutch of Raygun readers, a letter has been put together to send to The Guardian, arguably the most vociferous in its anti-HMV tone, questioning its motives and the "gleeful" tone of its reporting. If you want to become a co-signatory to this letter, or find out more about it, drop a line to tim@theraygun.co.uk…
And so on to Warner and its magnificent achievement that saw it winning top slot in the UK in both video and theatrical terms. Its theatrical take totalled almost £206 million, up on last year's record outing, with a market share of more than 18 per cent. And its video performance, with the same key titles (notably Harry Potter And The Deathly Hallows Parts 1 and 2) also bettered last year's figures, with number one in both value and volume share, taking 15.5 per cent and 14.8 per cent market shares respectively. Its other number ones included Blu-ray studio (18.1 per cent share), new release theatrical titles (20 per cent), non-theatrical family entertainment (17.1 per cent), US television (buoyed to 15.5 per cent by sister company HBO) and Ireland (15.4 per cent). Warner's John Stanley said: "While 2011 will forever be remembered for the home entertainment release of not one but two Harry Potter movies, which have collectively sold 5.5 million units to date, it was also a year that saw us enjoy incredible success right across our portfolio. The combined results are indicative of the support we've
received from our retail partners and the passion and dedication of our
market-leading team, which delivered so much last year."
---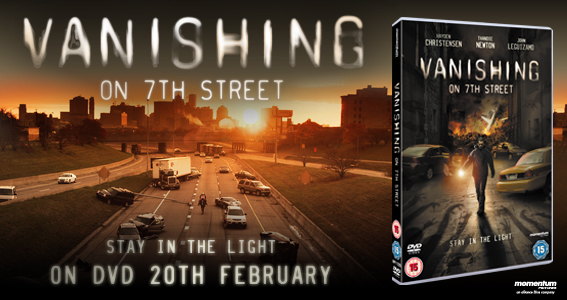 ---
Warner is set to enjoy another huge 2012 too, if both its theatrical standing mentioned above and forthcoming slate is anything to go by. Its figure was boosted by the strong performance of the second theatrical Sherlock Holmes outing, Game Of Shadows (see At The Movies below), there's also the small matter of the likes of The Dark Knight Rises and The Hobbit due at cinemas later this year, on their way to what is certain to be massive video sales… The company's Josh Berger said: "Being crowned the UK's number one film distributor with record box office grosses for a second consecutive year is an absolutely stunning achievement when you consider the heavyweight competition we faced and the continuingly challenging economic climate we're all operating in. Our success is reflective of the continuing leadership Warner Bros. enjoys here in the UK. From films to home entertainment, TV shows to video games and licensed products, the company is leading the way thanks to the remarkable content it produces year in year out, and the talented teams and industry colleagues who bring these brilliant products to market."
Another company set to enjoy a bumper 2012 is Paramount, after scoring a hugely impressive international box office, topping the international box office with a grand total of $3.21 billion, making the studio's global earnings (it was number one in the US too) top the $5 billion mark. These figures were boosted by some of its titles released at cinemas in the latter part of 2011 and due on DVD and Blu-ray in the first half of this year; titles such as The Adventures Of Tintin, Paranormal Activity 3 and the current box office hit, Mission: Impossible – Ghost Protocol.
A hugely strong performer in 2011 was 4DVD, with The Inbetweeners Movie leading its charge, ably supported by some of the year's best comedy performers, such as debutants Sarah Millican and Micky Flanagan. The company's Karla Berry said: "We're delighted to have achieved our year-end target of 2.1m units for the film, and it makes us even more proud that it's a homegrown success story that has connected with audiences in such a big way. It's the biggest ever TV franchise-to-film success, and the fastest selling comedy film of the year. Miranda is another home-grown comedy that has really connected with audiences, and with the box set selling almost as many as the single series it's clear many people are still discovering the show. Our two breakthrough comedians Micky Flanagan and Sarah Millican were the highest selling debut live DVDs which is a great achievement in such a cluttered market. Micky was the highest selling debut and Sarah is now the highest selling female comedian on DVD ever – a fantastic achievement in such a male dominated industry. I'm sure this will pave the way for more female comedians to have a chance at entering the market going forwards. They both worked incredibly hard throughout the year to raise their profiles to the masses by going on the right kind of TV shows at the right time, and this has paid off in their year end results. Its onwards and upwards for these two with Sarah fronting her own BBC2 entertainment show, and Micky as team captain in Channel 4's new Mad Bad Ad Show both airing this spring."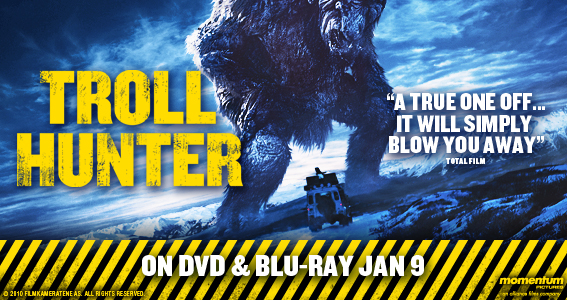 If you're talking about market share, which we have been, then kudos to Momentum, which, buoyed not just by The King's Speech but a hugely impressive slate across the board, saw its market share double in 2011 according to the year end figures. The company's sales director Neil Williams said: "2011 was a spectacular year for Momentum with an almost double overall market share, pushing us well into the Top 10 distributors resulting in a record-breaking year. Of even more interest and significance is our Blu-ray market share increase which is greater than any other Top 10 distributor. The consistently strong Girl trilogy topped 1m sales, with Limitless, Skyline, The Mechanic, Chalet Girl and Insidious all over-performing both on genre and box office regression models and of course the Oscar and BAFTA glory with The King's Speech, culminating in 2.2 million units shipped to the marketplace."
One of the key performers this year, and the top selling TV title, was Mrs Brown's Boys, released by Universal. It has become a bona fide video phenomenon, one of those Q4 sellers that comes from almost nowhere and takes the market by storm. The company's head of special interest marketing Giles Pogson said: "We are delighted with the overwhelming success of Mrs. Brown's Boys. We're thrilled that consumers are as excited about this title as we are, with sales of 700,000 units making this the number one TV title of 2011. With the recent Christmas Special and Season 2 currently on-air with fantastic viewing figures, this sets us up another great year for Mrs. Brown's Boys." The company also performed strongly in the year end film charts with the likes of Paul and Despicable Me. The former ended up selling more than 1 million units. Senior product manager Grace O'Donnell said: "We are delighted with our Paul sales of 1.1 million OTC units to date. 442k of these units were sold in week 1 alone making it the biggest Fathers' Day title since Hot Fuzz in 2007, and the second biggest week 1 comedy title of 2011."
We've got loads of charts and year end information going up on our website shortly, with the complete Official Charts Company top 20 year sellers, and sales figures, aamong them, plus assorted critics' best of lists and loads more. We're just putting the finishing touches to the mammoth feature as we speak, head over to www.theraygun.co.uk
Also due on our website next year, our 2011 Q&A, how was it for you? All you need to do is answer the following questions and send them to us at the usual address to be included. We've had a whole raft of entries in and it makes for fascinating reading, be a part of it…
Favourite three releases of the year:
Biggest challenge in 2012:
What I'm looking forward to in 2012:
One label celebrating this week as both the end of year figures came in as well as the current charts, was Kaleidoscope. The thriving independent enjoyed a year on year unit sales increase of 230 per cent, shifting almost 300,000 units across its ever-growing and diversifying catalogue. On top of that, the company has just enjoyed its biggest ever week one for a title, shifting an impressive 16,000 units of A Lonely Place To Die in the first seven days after its Boxing Day release. The company's Matthew Kreuzer said: "It's been an extremely exciting time for Kaleidoscope what with a year-end top 20 Music DVD hit with Michael Flatley Returns As Lord Of The Dance and a top 35 Special Interest hit with Midnight Tango. It's now shaping to be another big year, with an ever-growing release slate and both Lord Of The Dance and Midnight Tango continuing to tour well into 2012." Next up from the independent is Deserter, starring Tom Hardy, who is set to be an even bigger star this year thanks to his imminent appearance in the next Batman film, The Dark Knight Rises, it also coincides very nicely with the DVD releases of both Tinker Tailor Soldier Spy and Warrior, both starring Hardy. There's also urban UK urban horror Demons Never Die released on February 20, starring Tulisa, Robert Sheehan, Reggie Yates and Ashley Walters and produced by Idris Elba. Beyond that, the slate includes titles such as Ray
and Jaime Winstone teaming up for the British cult horror Elfie Hopkins.
More from Kaleidoscope as also no added to the company's slate is the first film from Pure Films, the brainchild of the Pure Garage and Pure R&B music imprints. Victom will be released theatrically ahead of its DVD bow, with Kaleidoscope's international arm looking after overseas sales too. The urban drama features a host of familiar faces such as Anuvahood's Ashley Chin and Michael Maris as well as names such as Adam Deacon and Frank Harper. Pure's Danny Donnelly said: "Victim has been a labour of love for everyone involved and following its inclusion in the Raindance Film Festival we are so glad we have secured a distributor in Kaleidoscope that has the same passion for the project as we do. For Pure, the move into feature films is perfectly natural, having created the UKs biggest selling urban album brands of all time, as well as the UK's biggest selling dance/trance brand Euphoria, we have already been involved in producing countless music videos and television adverts." Kaleidoscope ceo Spencer Pollard added: "We're delighted to have agreed this worldwide deal with Pure Films. Victim is an urban film with heart – there are great performances, strong storylines and real social messages throughout the film and we think it's the best urban film we've seen in a long time and what the market, both here in the UK and internationally is looking for. We've got some very exciting PR plans for the theatrical release to strike home to our core audience and the wider audience too."
---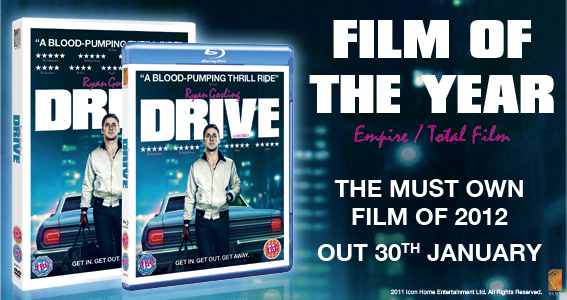 ---
One of the big post-Christmas releases was, of course, Warner's Final Destination 5. The title also marked the first title released in the UK to carry the UltraViolet tag, offering the film through the cloud-based digital rights locker to UK and Ireland consumers. No reports yet on the take-up of the format, but we will be signing up imminently and reporting about the experience on our website. UltraViolet chiefs are due to make a major announcement about the format's performance in the US next week at a major press conference at the Consumer Electronics Show in Las Vegas, so more news next week.
We've barely been back for a matter of days and already the ever-busy LOVEFiLM has made a couple of major announcements. The subscription service has announced deals with both BBC Worldwide and ITV which will see titles being offered through LOVEFiLM's subscription on demand. Both will see new and archive TV material being made available through the company's streaming service, available through connected TVs, Blu-ray players, iPads and PS3 and Xbox 360 consoles. On the BBC Worldwide deal, the company's Lisa Rousseau said: "We've had a content partnership with LOVEFiLM for several years now and it's great to see this evolve digitally. We're delighted to give LOVEFiLM's subscribers the opportunity to instantly watch their favourite British shows, wherever and whenever they wish, alongside a diverse range of great programmes and films." ITV's Martin Goswami said: "We are delighted to be working with LOVEFiLM to bring a wide range of ITV's best loved programmes to their subscribers. Partnering with LOVEFiLM's Instant service is a great example of how ITV is starting to drive new revenue streams by distributing its content across multiple platforms." Commenting first on the BBC deal, LOVEFiLM ceo Simon Calver said: ""We are thrilled to be bringing together great British TV content with Europe's leading film subscription service. This gives LOVEFiLM an even more powerful, unique offering of instant programming for our members to view across a growing number of platforms, for one low monthly price." He added: "LOVEFiLM's partnership with ITV is the icing on the cake of our LOVEFiLM Instant service as it brings more top TV content together with world class movies, delivered across multiple platforms, all for one low monthly price."
Nor did it take long for ever-ingenious indie Revolver to get up to some tricks, or rather stunts, too. Wednesday saw a group of martial arts fans and exponents gathering around Westfield shopping centre in west London. The reason for the flash mob? Galvanised by Revolver, the martial artists and kung fu fans were there to mark the film release of his life The Legend Of Bruce Lee, released next week. We'll have some pictures and video up shortly on our website. Revolver's Dan Gilson said: "They braved weather straight from the Old Testament and it's helped add coverage to our existing marketing and PR push for the film."
Thursday January 12 sees one of the first events of the year as we at The Raygun, along with our pals at Anchor Bay, host a special screening of the
tough shocker Urban Explorers, set in the long-abandoned tunnels under
Berlin. For more details on the event, or to get involved with further
Raygun screenings and events (it's one of our New Year resolutions) email us
---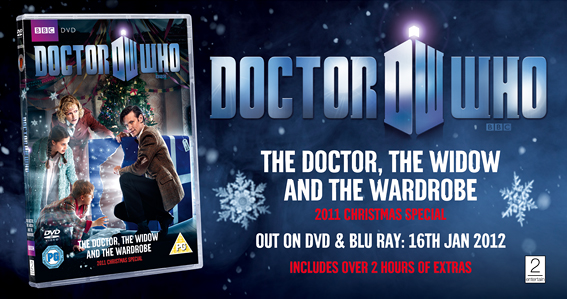 ---
On the move: Network Distributing, the umbrella for Network Releasing and Network DVD, is moving into new purpose built premises next week after five years in High Street Kensington. It will stay in west London, moving in to the Brook Green area, its new address will be Network Distributing, 19-20 Berghem Mews, Blythe Road, London, W14 0HN. The telephone is 020 7605 4420 fax 020 7605 4421. Network md Tim Beddows said: "After another successful and profitable trading year, we're looking forward a series of new projects in 2012 and a move to brand new offices is the perfect way to begin our 15th year It's an exciting time in our history."
It was a happy new year for packaging giants AGI World and Shorewood Packaging, who were this week given the regulatory seal of approval to go ahead with their merger, thus creating AGI-Shorewood. Shorewood's European arm had previously worked under the Shorewood Blueprint banner. President and ceo of the new company Mike Ukropina said: "We intend to be recognized as the best global specialty-packaging business in our markets. AGI and Shorewood bring together great people, unrivaled customer focus and a history of innovation. As AGI-Shorewood, we become a much more capable supplier, providing a breadth of product, service and creative offerings that is unparalleled. This combination of resources and capabilities will bring real value to our key customers on four continents."
And we'll end with congratulations to hugely popular industry character Neil Allen, better known as Spud, who has this week become a dad after partner Eva gave birth to daughter Holly on New Year's Day. Best wishes from The Raygun and, we're sure, plenty of industry characters. And we reckon that'll be some head-wetting for the baby, which he's dubbed a "spudlette".
"There is ethics at work in these decisions. However, it's overridden by price and convenience. All other things being equal, people prefer to obey the law." Joe Karaganis, vice president of the American Assembly unveiling his organisation's said that one in five Americans had copied or down loaded films or TV programmes for free. But 40 per cent of those who've downloaded or copied digital film files illegally are doing less now because of streaming services – dubbed the Netflix effect.
One of the more intriguing films we saw towards the end of 2011 was Elephant White. It's an exciting action thriller, with plenty of hooks for both Asian films and more mainstream action fans too. It's directed by Prachya Pinkaew, the man behind Ong Bak, and stars Djimon Hounsou (Blood Diamond, among others) and Kevin Bacon. Set in Thailand, Hounsou is an assassin wreaking vengeance on a group of slave traders. Momentum is marking the release with a TV advertising campaign targeting the 18 to 34-year-old bloke-friendly action market, one it knows all about. The TV campaign will run for seven days, taking in Channel 4, E4, Dave, Sky1, Sky Sports, FX, Sy Fy, Fiver and ITV2. Momentum's Clare Dundrow added: "PR-wise, both Djimon Honsou and Prachya Pinkaew are both involved doing phoner interviews for us in leading mens press. We're positioning it around the film's huge pedigree from the director of Ong Bak and the producers of The Expendables."
The two big new Christmas releases Mission: Impossible – Ghost Protocol and The Girl With The Dragon Tattoo sit atop the box office charts, the former having taken £8.2 million in its opening frame, the latter ££4.3 million. SSherlock Holmes: Game Of Shadows has now taken more than £166 miillion.
As it ends 2011 with a record global box office haul, Paramount has unveiled
its slate for 2012 and it includes perhaps one of the least surprising
sequel announcements ever in the news that there will be a fourth series in the ongoing Paranormal Activity franchise. The brand is not showing any signs of fatigue nor suffering from the law of diminishing returns for sequels, either in terms of revenue or audience reaction…
With filming now underway for the next instalment in another even longer-lasting Paramount brand, Star Trek, the announcement of the villain for the latest outing for Kirk and co nearly sent the Internet into meltdown. The baddie will be played by Benedict Cumberbatch, currently the go to man for Hollywood's biggest directors. He's in Spielberg's War Horse, Peter Jackson's The Hobbit and was said have bowled over JJ Abrams with his Star Trek audition. He will replace Benicio Del Toro, originally slated to play the film's villain. Let's just hope this fame doesn't either curtail Cumberbatch's appearance as Sherlock (the series two opener last weekend was outstanding) or stop him taking the tube, as he was when he bumped into him last year…
Awards season business now, and today has seen the long list announced for the BAFTAs. You can see the full first round of nominees here,, but all we can say is good luck to Troll Hunter, we'd love to see this win best foreign language BAFTA…
Currently one of the best programmes on TV, due on January 23 from 2 entertain, this ties in to last week's episode and is fantastic: http://www.johnwatsonblog.co.uk/
rom Internet meme to Danny Trejo starring feature film. We await the one
about that vile woman on the train to come along…
Vincent D'Onofrio's directorial debut is part musical, part horror:
Opening over here sooner than the US, this looks fun:
To subscribe to The Raygun newsletter, please email

info@theraygun.co.uk
To unsubscribe, email

info@theraygun.co.uk

with unsubscribe in the subject