Newsletter Headline Here...
**WELCOME TO OUR SUMMER OF SIN!**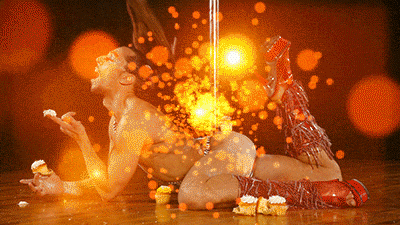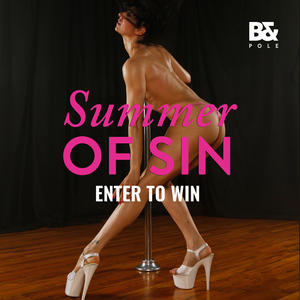 YOU CAN WIN A FREE TRAINCATION!!!!!!
CONTEST BEGINS NOW ENDS ON SUMMER SOLSTICE (6/21)
TAKE A PHOTO OR VIDEO INSPIRED BY THE SEVEN DEADLY SINS:
Lust.
Gluttony.
Greed.
Sloth.
Wrath.
Envy.
Pride.
POST ON INSTAGRAM AND TAG US AT @BODYANDPOLE AND 
Who's feeling extra sinful this summer? 🔥In honor of our #SummerOfSin B&P Plus series, we want to see your most sinful behavior at the studio. Share your sins, and tag #SummerOfSin + @bodyandpole to get a free month of B&P Online.
We'll choose 7 to get 3 free months of B&P Online, and YOU all get to vote on the final winner to receive a free Traincation (voting will happen on Body & Pole's
IG STORIES
)
. All participants get free month of B&P Online!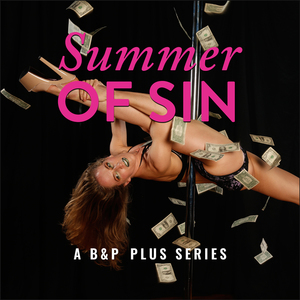 B&P PLUS
SPECIALTY CLASSES ALL SUMMER SONG, CHECK OUT THE B&P PLUS TAB!
This summer, we're getting HOT and SINFUL! Join us for a new B&P Plus series in celebration of ALL the deadly sins.
Sneak Peek into the Series:
Seven Deadly Sins Pole Series with Donna
Greed - Expansive Contemporary Floorwork with Sammy W.
MELT Performance with Marissa
Sinful Pole'Ography with Armando
Heels Level 2 with Sam D.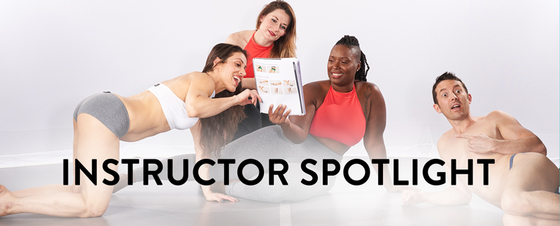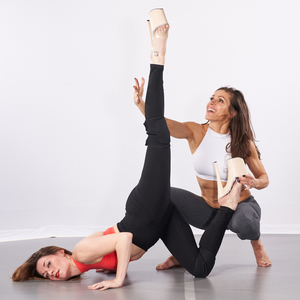 NEW LEVEL 2 LIQUID MOTION THIS SUMMER!
Liquid Motion
®
 has a whole new look, and a whole new Level 2 class at Body & Pole!
Liquid Motion® is a methodology that can apply to any aspect of life, from every day movement to technical dance vocabulary. This program teaches how to achieve a seamless and natural movement quality by applying basic dance theory and sensual movement exploration. Through self-confidence, knowledge of techniques and power of individuality, you will have the tools to further your education and exploration on your own. Liquid Motion
®
 aims to help our students grow on a daily basis, not just in a class.
Sign up for Liquid Motion Level 2 with Jeni Janover at Body & Pole ALL SUMMER LONG, starting next week!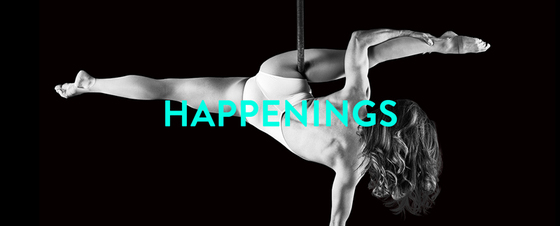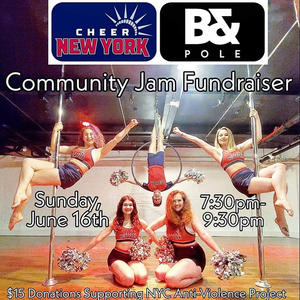 POLE & AERIAL
CHEER NEW YORK FOR THE ANTI-VIOLENCE PROJECT
SUNDAY, JUNE 16TH
7:30 - 9:00 PM
WARM-UP RUN BY THE CHEERLEADERS
We're thrilled to announce our next Community Jam, coming up next Sunday, June 16th from 7:30-9pm. We will match all proceeds (up to $1500) for Cheer New York, a nonprofit organization comprised of a diverse group of volunteer LGBTQ+ and ally cheerleaders whose mission is to use their athletic and philanthropic abilities to empower and affect change in our communities through charitable action.
Sign up for our Jam is free, please bring your donations in cash (a $15 suggested donation). Wine will be provided for free!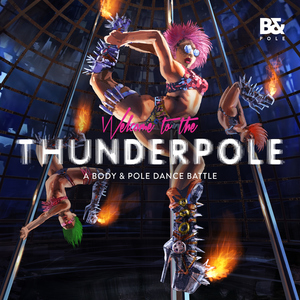 WELCOME TO THE THUNDERPOLE
A BODY & POLE DANCE BATTLE
Welcome to the Thunderpole 
...where 32 enter, but only 1 leaves (and with $500)!
Think Mad Max Thunderdome meets March Madness for this epic pole dance battle. Compete head to head, capturing amazing prizes as we narrow down from the Top 32, to one final Thunderpole Victor!
Full details and submission can be found on our website (check out those prizes!), click the link below for more information.
IF YOU GET PICKED TO COMPETE IN THE TOP 32, YOU WIN AN EXCLUSIVE, CUSTOM DESIGNED "POLE WARRIOR" TANK!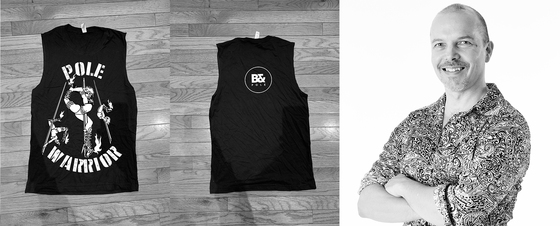 TO LEARN MORE ABOUT ARTIST AND BODY & POLE INSTRUCTOR, ROLAND BROWN, THE CREATIVE FORCE BEHIND OUR THUNDERPOLE LOOK,
CLICK HERE
!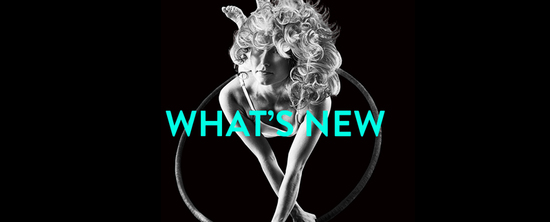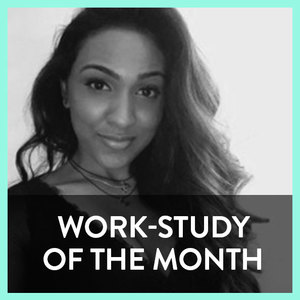 MAY 2019
Our work-study of the month for May was Ashley! Ashley is efficient, energetic, and excellent! She puts in extra work, and it shows... going above and beyond for her shifts at the studio. To show our appreciation, Ashley will receive a free private lesson with the instructor of her choice! Thank you for everything.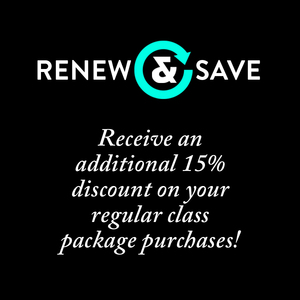 SAVE 15% OFF YOUR FAVORITE CLASS PACKAGE WITH OUR AUTO-RENEWING PACKAGES
5 Classes --> Auto-Renewing
Only $140.25
10 Classes --> Auto-Renewing
Only $272
15 Classes --> Auto-Renewing
Only $382.50
Use one of our 5, 10, or 15 class packages regularly? Select our *new* auto-renewable packages, and you can save an additional 15%!
Additional promotions cannot be applied. See all details and restrictions by clicking here.
PRIDE PLAYLIST
Enjoy this free playlist, featuring tracks inspired by PRIDE: Boy's Night!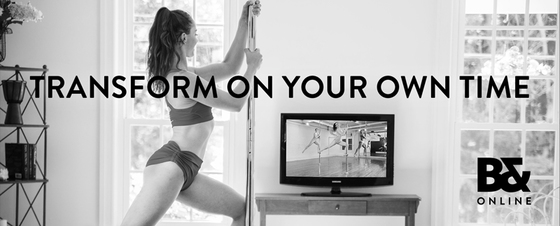 FRESH NEW CONTENT, EVERY WEEK!
- PRACTICE ANYWHERE IN THE WORLD
- ONLY $19.99 A MONTH
- POLE & FLEXIBILITY TRAINING FOR ALL LEVELS
elevatED TEACHER TRAININGS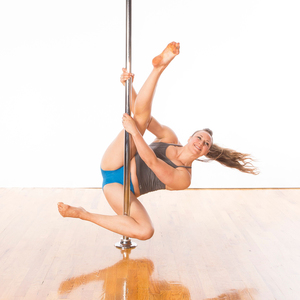 UPCOMING TRAININGS
Sweetwater Dance Studio (Bronx, NY)
July 26 - 28, 2019
Body & Pole (New York, NY)
September 30 - October 2, 2019
Pole Level 2 | 2019
Body & Pole (New York, NY)
June 24 - 26, 2019
Body & Pole (New York, NY)


November 6 - 8, 2019
Flexibility | 2019
Sweetwater Dance Studio (Bronx, NY)


September 20 - 22, 2019
Ever thought about teaching, or just want to take your training to the next level with a deeper understanding of body mechanics and movement exploration?  Join us for one of our upcoming elevatED Teacher Trainings in New York!
Many of our instructors will be heading to PoleCon this week for teaching and performing! Check out the PoleCon 
website
for the full schedule.

KIRA FATH - NYC 

ACCRO BRANDON - COLORADO
Brandon will be teaching a Liquid Motion specialty class at
Peace Love Aerial Yoga
in Vail, CO on June 12th. @accrobrandon @liquidmotionct @peace.love.aerial.yoga

JESSI COLON - NYC
Jessi will be performing at Union Hall in the
Ophira & Adira Show
on June 12th. @jessijamzzz @ophiraadira

KYLA ERNST-ALPER - NYC

PHILLIP EVANS - NYC

HOLLY BUTLER - NEW YORK
Holly will be performing on Broadway in
Come From Away
on June 23 and June 28-29. @performingpinup @wecomefromaway

ARMANDO GONZALEZ - NEW YORK
Catch Armando performing at Flushing Meadows Aquatic Center in
Pink Flamingo
for World Pride. @argonpole
We are honored to help you learn, create, and transform.
- The Team at Body & Pole
Body & Pole, 115 West 27th Street NY, NY 10001