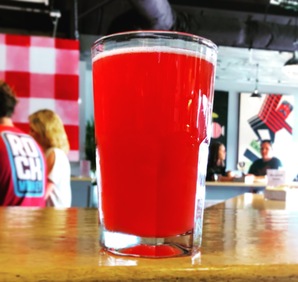 BRIGHT AND DELICIOUS AND
Just in time for the holidays, we are delighted to bring you
Cardinal Kiss,
by Black Apple Crossing.  It's fruity and not-too-sweet, and hibiscus colors it a glorious, glowing red that makes you feel festive every time you raise a glass. 
PRO TIP: 
Happiest Hour price for this treat is only $3 a pour!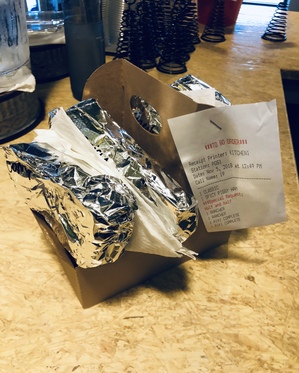 The response was practically unanimous--
you want our crêpes delivered and you want BITESQUAD to do it!
While we love to see your smiling faces in our restaurant, we know that you can't always make it here.  So, beginning next week, we'll go live on the Bitesquad website! 
You'll have access to all our fare--our award-winning crêpes, our luscious drinkable soups, our specialty soft drinks and, of course, our signature mousse sundaes! 
Order by phone or online, and ENJOY!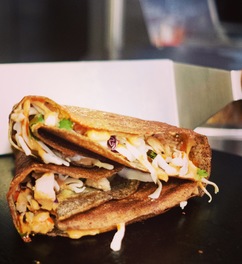 Stay up-to-date on all the most timely CP news!
(And leave us a review if you'd like!) 
CALL IN ORDERS:
CP ON 8th
479.250.1110

mon: 10a-7p
tues: 10a-7p
wed: 10a-8p
thur: 10a-8p
fri: 10a-8p
sat:  9a-4p
sun:  9a-4p
Holiday Hours:
Christmas Eve & NYE: 10a to 2p
Christmas Day: Closed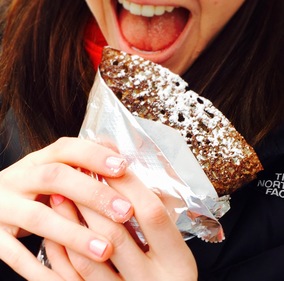 CP AT THE PLAZA
(foodtruck)

213 NE A Street
479.250.1110 (info)
SCHEDULE IS ALWAYS
mon: closed
tues: closed
wed:  closed
Christmas Eve & NYE: 11a-2p
Christmas Day & NYD: Closed
Merry Christmas and Happy New Year!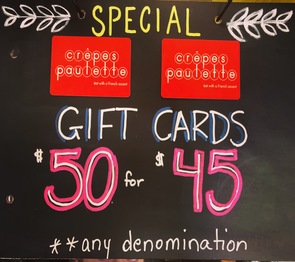 Perfect for teachers, coworkers, friends and family!
Now until Christmas at the Storefront.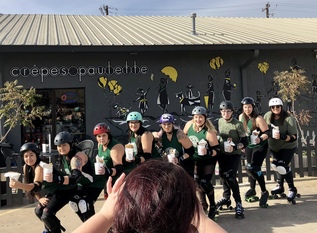 Photoshoot for the
Benton County Roller Derby
2019 Calendar