FROZEN VERSUS INBETWEENERS
ONLINE RULES LEAD TO PROTESTS…
BIG PERCENTAGE OF HITS ON VOD…
…BUT YOU NEED LOTS OF SERVICE TO GET THEM
WUAKI.TV INKS CURZON DEAL
AMAZON PRIME'S CAROL SERVICE
NETFLIX: A NEW SHOW A FORTNIGHT?
…AND REVEALS VIDEO STRATEGY
TOAST TO BE WARMED UP AGAIN
DOGWOOF STEELS ITSELF FOR BIG DAY…
---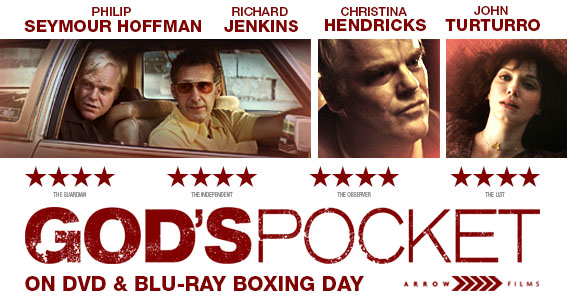 ---
If you can't read this newsletter or see the ads, pl
ease click
here
It Was A Good Week For... Frozen just keeps going…
It Was A Bad Week For…
The Pirate Bay, offline after raids in Sweden…
A

nother big week for Disney's Frozen, another big week for The Inbetweeners gang in their second and the two were running neck and neck for the week, each totalling sales of around 140,000 as The Raygun spoke to Official Charts Company md Martin Talbot late on Friday. It's an unlikely pairing atop the charts, given the squeaky clean Disney title and the foul-mouthed 4DVD fellas, but it's doing well for the market. As one industry insider said to us this week, this pair, Frozen in particular, given its total sales over the year, will help the market, many industry insiders believe, to what's being described as a "strong flat" 2014. Commenting on Frozen versus The Inbetweeners 2, Martin Talbot said: "Frozen and Inbetweeners are going into the second half of December as the biggest releases in the market, both titles having sold an extra 140,000 copies so far this week. Frozen is confirmed as comfortably the biggest title of the year too - a fortnight ago it passed the 3 million sales mark and has now sold more than 3.5 million copies in the UK."
Out this week was The Expendables 2 and, in an admirable stunt, Lionsgate took to the streets of London, in some not inconsiderable style – and bulk. For it had a tank - a Santa tank no less – into the West End, effectively shitting down Oxford Street. The online buzz it created alone was huge – it boasted a reach of more than 1 million on the day of release. The tank also went to hmv's oxford Street flagship store, giving it further coverage through the retailer's channels. It's the kind of stunt that we see too little of these days and more power to Lionsgate for driving it through (literally, it seems); as one insider said: "I still can't really believe it myself." Lionsgate's Ben Grunbaum said: "Expendables 3 detonated its way onto the market this week and we're very happy with the results. On Monday we had an Expendables 3 themed 'Santa Tank' drive around London which has created a sustained buzz around the title. We're currently tracking to hit over a 4% week 1 conversion which is a great result and is helped by our muscular marketing campaign. Our SKU strategy of releasing an extended edition on Blu-ray has pleasingly increased our sales share on the format."
---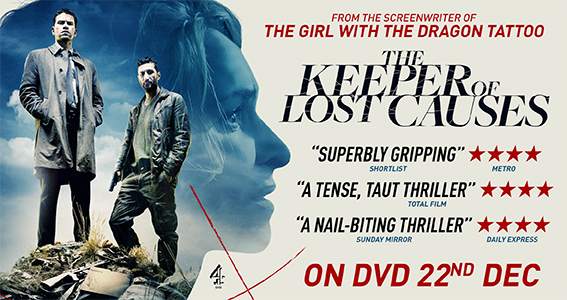 ---
Fun and games around Soho Square as the BBFC has once again come under fire for, er, well, not much, according to the organisation. But that hasn't stopped angry hordes objecting to what the BBFC said is merely extending its DVD regulations, specifically concerning R18 releases, into the online world. A welter of online fury exploded into an eventual protest held outside the Houses of Parliament. The row concerns the amendment passed by parliament to the Communications Act 2003, which follows government plans to regulate UK vod services in the same way it does physical labels. Physical, of course, being a key word here, as many s*xual activities too firewall-unfriendly to print here, will be, critics say, outlawed through legal UK vod sites. Hence the demonstration and outcry. Except the BBFC has said it's nothing of the sort. In a statement to The Raygun, it said: "
Media reports of a BBFC list of banned sexual activity are misleading. There is no such list. Nor could there be given the importance of context in BBFC classification decisions.
Neither is the BBFC changing its classification standards for R18 s*x works. BBFC standards are based on UK law, including the VRA and current interpretation of the OPA. When setting classification standards for pornographic content, including assessing harm risks, we take advice from medical experts as well as the Met Police and the CPS.
What has changed is that to give effect to the Governments commitment to align online regulation more closely with offline regulation, the better to protect children and the vulnerable, Parliament passed an amendment to the Communications Act 2003 which created two types of content on UK-regulated VOD services: First, specially restricted content, which is content the BBFC has rated or would rate R18 and must be placed behind access controls on UK-regulated VOD services ; and secondly , prohibited content which is content the BBFC has refused or would refuse to classify. This content is banned from UK-regulated VOD services."
Meanwhile, the BBFC has now penned a letter to both labels and vod companies outlining the changes and its reading of them. Expect this one to run and run, as anti-censorship supporters claim this is the thin end of the wedge in terms of closing loopholes and toughening up regulations… It's not the first furore involving the BBFC, which seems to have attracted more flak at both ends of the spectrum – the U and PG end as well as the R18 one – in 2014 than in previous years. Perhaps one of the strangest elements in all this, has been the fact that the organisation has come under fire from both the Daily Mail and, well, people we support and whose opinions we respect. We at The Raygun knew some people on the demo and have also worked with independent labels looking at changes in certain elements in 2014 too… More in the coming weeks, we reckon…
Fascinating figure of the week came from the most interesting report of the week. For KPMG's report UK Availability Of Film And TV Titles In The Digital Age said that 86 per cent, almost nine out of 10, of the top films of 2013 were available legally through an online video on demand service by the end of that year. It also showed that EVERY one of the top 100 box office hits of 2012 was available on one or more vod services by the end of the following year, 96 per cent of the all-time box office blockbusters were on UK services, nine of out 10 independent films and 75 per cent of the top 100 UK TV programmes were also available. We'll have some more from the report on our website shortly, but here's some comment… Culture secretary Sajid Javid said: "The digital revolution means the world's best creative content - from box office films to some of the UK's best TV - is available online, and can be accessed through on demand and mobile devices. With our nationwide rollout of superfast broadband - which aims to cover 95% of the country by 2017 - it's making possible for even more people to download or stream online content every day. This means there's never been a better time to watch the latest blockbuster on your internet-enabled TV or catch up on an episode of your favourite TV drama on your mobile on the way to work. It also shows there is no reason for downloading pirated material." Creative Coalition chair Christine Payne said: ""This report demonstrates that the film and television sectors are meeting consumer demand for digital content via safe, legal sources. Services have been transformed in only the last five years. It is vital that we do everything possible to encourage consumers to use these legitimate platforms to access content instead of pirate websites that steal the content and pay nothing back to the army of people who create them."
Interestingly, while the report provides fuel to the industry's claims that it is trying to provide content for consumers when and where they want it, specifically online in this instance, thus weakening one of the key arguments of the pro-piracy and illegal downloading community, some in that camp seized on just one fact from the report. For as KPMG acknowledged, the films were available across 27 different sites. Torrent Freak, one of the best sources for the prevailing viewpoint on those on the other side of the argument, noted: "These stats are admittedly a fairly impressive read, but the details take off some the shine. Accessing content online should be a relatively painless affair, but UK film fans are going to need quite a lot of patience if they want the broadest possible choice. In fact, in order to access content at the levels detailed above, users will need to use to more than two dozen services, 27 to be precise." It further concluded: "As far as Joe Public signing up to as many as 27 services in order to access most popular content, that isn't going to happen in a hurry. An almost fully-comprehensive Spotify for movies might be a while off, but bringing one to market would simplify matters no end."
---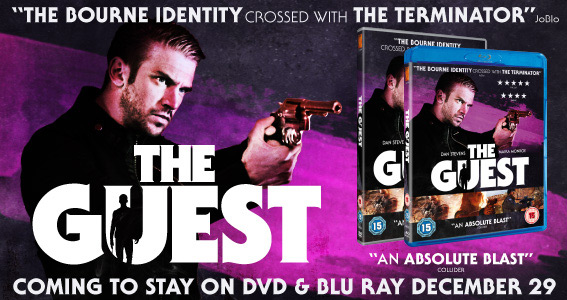 ---
Biggest news of the week in the vod sector came from Wuaki.tv, which signed on the dotted line with Curzon World. The deal will see titles from all three of Curzon's assorted imprints, Curzon Film World, Artificial Eye and Chelsea Films. It sees Wuaki's vod service further widening its scope and takes in such recent goodies as The Great Beauty, Amour, Blue Is The Warmest Colour and Two Days, One Night. European content director at Wuaki.tv Simon Homent said: ""Adding such respected, award-winning titles to the catalogue is the latest example of how we're making Wuaki.tv the single best destination for all movie lovers and fans. We know we'll always have users who want the latest Hollywood blockbuster releases, so we'll always have them. That said, as more people get used to on-demand services, there's an increasing number who want a wider choice on titles. The addition of award-winning international content will continue to set Wuaki.tv apart from those competitors who do not support local content as strongly as we do."
Illegal downloaders were dealt a severe blow this week with the closure of notorious site The Pirate Bay. For Swedish authorities raided offices this year and seized servers and other equipment, effectively taking the service offline. And, as The Raygun went to press, the service was still not up and running. It is the flagship site and name for illegal downloaders and has survived previous closures, as well as the jailing of its assorted founders. This closure and the raids came after pressure from anti-piracy group Rights Alliance. Meanwhile, scores of copycats have appeared since the closure, but none carry the weight of the official Pirate Bay site…
Seasonal fare from Amazon Prime instant Video as the streaming service has added a novel new title to its roster. Carols By Kindlelight is a live concert recorded at Abbey Road featuring the likes of Imelda May and Annie Lennox. It sees Prime Instant Video joining forces with its sister Kindle operation, as the singers and audience joining in all used the devices to reds the words to the Christmas tunes. Kindle Europe's Jorrit Van Der Meuoen said: "At Amazon we like to do things a little differently, and Carols by Kindlelight was one of the most unique concerts this Christmas. We're delighted to have given customers the opportunity to enjoy the spirit of Christmas at London's iconic Abbey Road Studios. For all our customers who couldn't join us in London, we're excited to make the concert available exclusively through Prime Instant Video in the UK and US. We hope Carols by Kindlelight will provide great festive viewing in the homes of families this Christmas."
---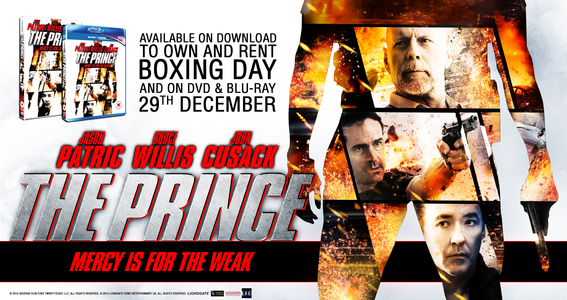 ---
Meanwhile, some interesting thoughts from Netflix's Ted Sarandos, who said the operator was on the verge of becoming a truly global company. He said it was looking to launch 20 new series every year – around one every two weeks. The pronouncement came as the latest original, Marco Polo, made its debut on Netflix's services around the world. "Netflix will eventually be the largest producer of original content in the world," he said. He also hit out at the obsession with viewing figures, as Nielsen prepares to reveal data about the service in the US. He said: "The reason we don't give ratings is not to frustrate the press. It's an irrelevant measure of success for us."
More Q1 business as the BFI's video arm has been discussing its slate for the first part of the year. January sees Isaac Julien's Black Skin White Mask getting a deserved DVD release, as well as what's seen as being one of world cinema's finest finds of recent years, the 1948 Chinese film Spring In A Small Town, fully restored. There's more Chinese-themed releases in February with the more recent Back To 1942, with recent acquisition Night Will Fall, as well as the excellent LFF archive restoration of The Battles Of The Coronel And Falkland Islands. There's also a Velentine's Day themed release in the shape of Love Is All, a look at love and courtship on film. March sees a restoration of Roberto Rossellini's War Trilogy. Commenting on the slate, BFI's Phil Roberts said: "
The BFI kick off 2015 with a great range of titles including some recent popular theatrical releases. Night Will Fall is a shocking and brilliant film and we are lucky that it will have a terrestrial screening on World Holocaust Day. We will be working with our partners from the Royal Navy on promoting the WW1 archive restoration The Battles of Coronel and the Falkland Islands, and the DVD premiere of Spring in A Small Town is a fitting end to our year-long celebration of Chinese cinema. We will be promoting these across all of BFI's growing social media channels, along with a major campaign in the History press for Night Will Fall and Battles."
And don't forget, while we're about it, the BFI's head of video Sam Dunn is at the BFI Southbank on Monday, December 15, at 6.30pm, for The BFI Video Story, at which he outline's the label's modus operandi, pans for the future and more. We'll be there too, more details here…
---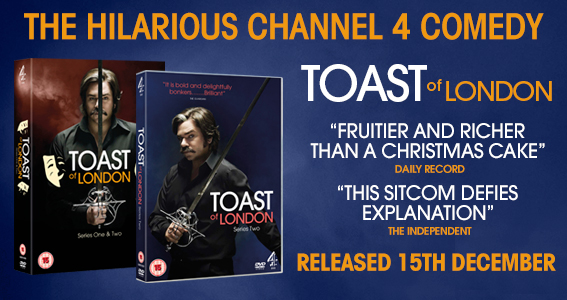 ---
Good news for lovers of cult comedy Toast Of London, as this week has seen Channel 4 reveal that a third series of Matt Berry and Arthur Mathews' programme is being made. What's more, it's perfect timing for 4DVD, as the announcement came just ahead of the December 15 release of the second series of the prograMme. As 4DVD's Karla Berry said; "Toast is set to become a Channel 4 cult comedy in the same way as Peep Show, Black Books or Spaced, achieving just a million viewers but loved by early adopters with a rapidly growing fan base through critical acclaim and word-of-mouth. Toast won the sitcom prize at the Rose d'Or awards in September and has been nominated for six British Comedy Awards next week which will only increase its reach to a wider comedy fan base. We worked with the producers before filming started to create an exciting package of DVD extras for fans who will want to own more than just the show alone and Series 2 has over an hour and half of exclusive content including Steven Toast's voice-over showreel - a favourite with die-hard fans."
We interviewed legendary character Cass Pennant this week, the man who's swapped hooliganism with West Ham (he was in charge of their notorious Inter City Firm) for the slightly less serene world of film production, via a stint as an author and publisher. It's for our regular series of columns for The Ransom Note website and will go live in the next week or so, but the interview, part of a series he's been carrying out through agency Aim Publicity promoting the December 24 home entertainment release of Metrodome's The Guvnors, for which he's a co-producer. It was revealing to hear him talk about the film, how homegrown productions are fairing, as well as praising the independent for its support for the project. As we've noted here previously, it's Metrodome's second production, after horror hit The Borderlands, and it's shaping up nicely for the home entertainment release. The company's Jezz Vernon said: "From the theatrical release through to home entertainment it's been a pleasure working with Cass. It's a huge difference when You have a consultant who's the real deal on set from day one ensuring that we're creating an authentic experience. It seems to have found a slice of zeitgeist on the theatrical release and we expect to see that convert into the level of DVD figs that St George's day and fall of the Essex boys have achieved."
Monday December 15 is Steelbook Monday for independent Dogwoof, which is releasing its first two titles in the format. The two documentaries getting the special packaging treatment are new release Time Is Illmatic and its recent runaway success Blackfish. The former, a London Film Festival hit which is also Dual Format, looks at rapper Nas' seminal album Illmatic and his rise to fame, while the latter famously looks at the dubious practices at Seaworld. Commenting on the releases, Dogwoof's Daniel Green said: "Following on from its extremely strong theatrical run earlier in the year, Nas: Time Is Illmatic stood out as the perfect title for Dogwoof's first foray into both Dual Format and Steelbook releasing. We're also proud to be giving Gabriela Cowperthwaite's bestselling Blackfish the Steelbook treatment just in time for Christmas."
Sticking with Dogwoof and the company has been as busy as ever in the acquisition sector. It has picked up worldwide rights to Censored Voices, a documentary which looks at the aftermath of the Six Day War in 1967, based on buried interviews with Israeli soldiers. It's due to make its bow at the Sundance film festival early in 2015 ahead of its UK debut. Dogwoof's Vesna Cudic said: "Censored Voices is an explosive and deeply moving film. I admire the bravery of Israeli filmmakers to tell this urgent story, which their army tired to suppress." It has also picked up Dreamcatcher, due for release in March next year. Like the latter, it is being released in the UK by the distributor, with rest of the world sales being handled by the company too.
---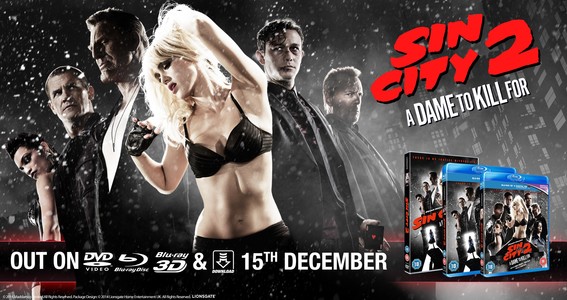 ---
QUOTE OF THE WEEK
"The catalogue really speaks for itself, and is a magnet to attract the top producers in the field, from Hong Kong and beyond. The catalogue is an end in itself, but it is also a catalyst to enable us to rekindle the flame, and add value with new acquisitions."
Trinity Films' Cedric Behrel on the company acquiring the Showbox and Cine-Asia catalogue. Fill feature on our website…
It's as you were at the top of the UK box office charts, with Paddington and The Hunger Games: Mockingjay Part I at numbers one and two respectively, the former passing the £10 million mark and the latter with the latter now passing the £25 million point. New entries included Penguins Of Madagascar (£1.57 million), Get Santa (£576,722), St Vincent (£389,136) and Black Sea (£246,309).
TV news and the next series of Fargo is starting to take shape as more casting decisions have been made. These include Kirsten Dunst and Jesse Plemons (Bre
aking Bad) in the central roles…
Meanwhile, the Golden Globes nominations have been announced this week, to much fanfare and Fargo was among one of the winners in terms of nods received – five, four in acting categories and one as best drama series. In the film categories, Birdman got seven nominations and The Imitation Game and Boyhood – both due on home entertainment formats in the first part of 2015 – got five apiece. You can see all the nominations here…
SITE OF THE WEEK
TWEET OF THE WEEK
Pictures of stuff we've been sent and found, gossip (this week's included a neat line about a dodgy DVD man) and even some breaking news as it happens… More than 1200 followers can't be wrong. Follow us on www.twitter.com/theraygun…
TRAILERS OF THE WEEK
Max just keeps on getting better…
Imagine if your brain had small people controlling it…
Second trailer for the next in the Divergent series…
To subscribe to The Raygun newsletter, please email info@theraygun.co.uk
with subscribe in the subject matter
To unsubscribe, email info@theraygun.co.uk with unsubscribe in the subject
For editorial or advertising queries, contact tim@theraygun.co.uk