QUARTERLY STATS: PHYSICAL DOWN…
…AND NO NEW SHOWMAN HITS DVD
EUREKA UNVEILS OCTOBER SLATE…
SUMMER FAMILY FARE ASSESSED
TRAILERS OF THE WEEK
---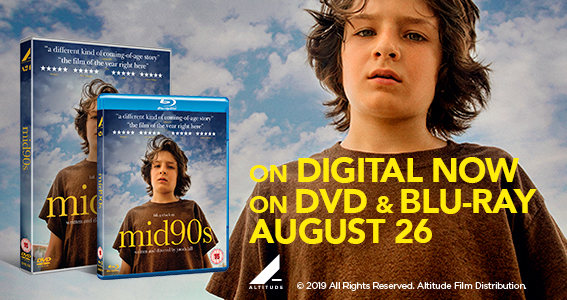 ---
If you can't read this newsletter or see the ads, please click here.
It was a good week for… There's some cheer in the latest batch of figures, especially for the likes of Amazon…
It was a bad week for… But physical across video, music and games is still declining, according to Kantar…
For the third week running, The Raygun is kicking off with figures and, following on from six-monthly, year-so-far staTs first from BASE, then last week ERA, we have quarterly data covering the three months to the end of June from Kantar announced this week. And, in keeping with the tone of previous statements, it's a tale of mixed fortunes. It's made all the worse given that Kantar figures concentrate on the physical market. The bad news first: the overall figures saw retailers feeling the full blast of declining shopper numbers as well as what Kantar said was a "lack of big name releases" across video, music and games, with DVD particularly hard hit. The good news? The figures are yet to include Amazon's Prime Day, while Father's Day numbers showed that gifting still rules and 4K Ultra HD Blu-ray continues to grow. And, of course, there's the big titles due in Q3 and the final three months of the year too. The overall market across video, music and games fell by 19 per cent across the 12-week period, with Father's Day contributing £24 million worth of business. Kantar consumer specialist Claire McClelland said: "A new DVD, CD or game remains a fail-safe present for those dads who have everything. Physical video did particularly well from the Father's Day this year – children picking up a favourite boxset or film for their fathers totalled £8.5 million worth of sales."

Across retailers, online was strong, with Amazon now making up 25 per cent of all spend and increasing its share across each of the three categories. Claire McClelland said: "Amazon and eBay are increasingly popular with shoppers wanting to get the latest releases without leaving their homes – particularly if a traditional retailer has disappeared from their local high street. Amazon will be expecting this trend to continue as a third of shoppers planning to shop during its Amazon Prime Day were intending to buy physical entertainment, compared with 42 per cent who had their eye on electronics. However, if last year is anything to go by, success for Amazon doesn't inevitably mean bad news for the high street. People that bought something from the online giant during the week of Amazon Prime Day in 2018 spent 40 per cent more on the high street than the average shopper during those days – demonstrating the value of those shoppers to bricks-and-mortar retailers as well."

The video side makes for grim reading thanks in no small part to last year's biggie – Q2 figures in 2019 were compared with last year's second quarter and the beginning of the reign of The Greatest Showman. The biggest release in Q2, Aquaman, sold 360,000 physical copies, compared to last year's 800,000 units for the Hugh Jackman starring musical. A lack of new titles, Kantar noted, took out £22 million worth of sales from the Q2 figures year on year. Overall sales were down 28 per cent, although 4K sales were up one per cent. Kantar's Clare McClelland said: "There's a lot of competition out there for DVD retailers, particularly in the form of online streaming services. No longer just for young people, older generations are becoming increasingly tech-savvy and more confident at using these platforms and they are buying DVDs less often as a result." Sales in games were down 14 per cent year on year, with average prices falling. Argos enjoyed some growth, while the Nintendo Switch was top console.
---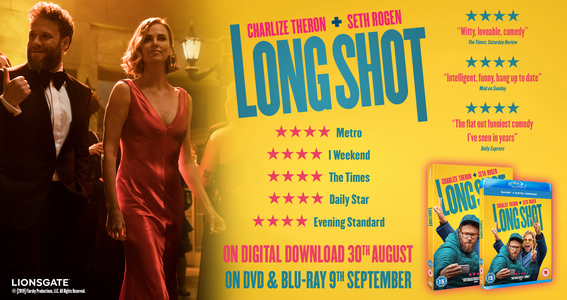 ---
News from the excellent consumer education programme Get It Right From A Genuine Site, which is launching the next phase of its ongoing campaign aimed at driving home the importance of copyright for the creative process and how to access content legally. The initiative, backed by the government as well as the creative industries, including film through the MPA, has enlisted the help of influencers Caspar Lee and Snoochie Shy to talk about their favourite content, and also Lee's own experiences of illegal downloading (Laid In America, his collaboration with KSI, was illegally streamed or downloaded more than half a million times. Commenting on the latest thrust, which you can see here, Nigel Adams, Minister for Sport, Media and the Creative Industries

,

said: "We need to have the right environment where UK creative firms receive the value of their amazing content so that they can produce more of it. Our Creative Industries Sector Deal committed to strengthening intellectual property rights by bringing industry together to tackle online piracy, including through our £2 million investment in the Get it Right campaign." Lee added:

"The Get It Right campaign is raising awareness of a key issue that so many of us are just not thinking about. When we don't get content the right way, it makes it so much more difficult to make more of it. When our movie, Laid in America came out, it was one of the most illegally downloaded films at the time. It's unfortunate because it affects every person who is involved, from the set designers to the caterers to the extras, when content is not sourced from genuine sites. It's important to support the industry as a whole, so everyone involved can continue to make the content we all love and want more of."
Further comment on the latest Get It Right activity came from Marianne Grant, who co-leads on the campaign for the MPA
, said: "When people are exposed to the videos and other materials offered by Get it Right, they have been more willing to consider how they may, personally, make changes in their behaviour and choose to access the music, film, TV, published, games, sports and other content that they love from genuine sources. That requires taking time to check – and not just follow whatever links are offered – and to discuss with friends and family that they should do likewise.
Since Get it Right was launched, more people are taking that time, with the almost 30 per cent of the population who have been exposed to Get it Right materials reducing significantly their use of infringing content. Our task now is to reach further into the population with these interesting and important messages – to provide more engaging and informative content to improve people's understanding about the creative process and all the people who are involved in it - and to encourage further change." Ian Moss, BPI Director of Public Affairs and co-director of CCUK, added: "It's encouraging to see Get It Right quietly but surely having a positive effect, and that its core message is getting through. Fans have a clear choice – If they value the creative process, and access content legally from licensed sources, creators will be able to invest more of their time and creativity into producing the music, film and other entertainment we love. If they don't, and creators feel less able to take risks and invest, this rich choice will diminish for us all."
---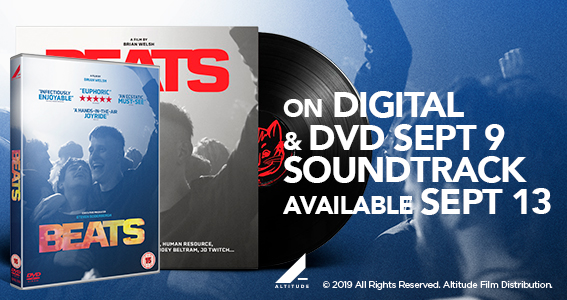 ---
Meanwhile, on current sales, according to the Official Film Chart, Dumbo is still flying high, at number one, retaining the top slot, ahead of non-movers Captain Marvel and Shazam! The highest new entry is Hellboy, which made the listing after only two days on sale as a digital download, at number four. And continuing Lionsgate's purple patch, Missing Link is a new entry at number six in the top 10 after its physical release, the family film cementing a strong year for the company. As Lionsgate's Ben Grunbaum said: "Lionsgate have had a busy Q3 to date and it shows no sign of slowing down. Already having released Fighting With My Family, Missing Link and The Spanish Princess, next week sees the release of Hellboy and Red Joan. Still to come in September is Long Shot, John Wick 3, Ask Dr. Ruth, Knightfall Season 2 and A Score to Settle. Overall it's been a fantastic and busy quarter with as much variety as you can ask for."
More on Hellboy, with physical formats joining the digital, as outlined by Lionsgate's Kirsten Sweeney, who told The Raygun: "Monday sees the physical release of Hellboy on DVD, Blu-ray, 4K UHD and limited edition Steelbook. The release will be bolstered by fantastic space in store across retail. We're running robust a Media campaign, including high profile VOD AV and disruptive social spots. The PR campaign is in full swing with well-placed features, competitions as well as interviews with the film's special effects artist Joel Harlow. We're also working with 'It's Gone Viral' on a fun - and sharable - original video, and with Twitch streamer Valkia who will be livestreaming his first play through of the official Hellboy boardgame.

It's not Lionsgate's only release due on Monday, with Hellboy being joined by none other than Dame Judi Dench starring in Red Joan (at least the colour's the same as Hellboy's bright red. Commenting on the release, the company's Eileen Tracey said: "Red Joan sees Judi Dench star as a pensioner living a quiet life in the suburbs until her dramatic past as a KGB spy catches up with her. We positioned Judi at the centre of the campaign capitalising on her longstanding appeal to fans of British film. A social campaign on Instagram and Facebook showcased the pedigree of the film while in-read ads revealed the unique story of Red Joan. We secured strong press ads which reach a wide and varied audience. The PR campaign focused on the more human element of the film with think pieces, and the British status by partnering with Visit Cambridge."
---
---
Also out on Monday, and one of the finest films of 2019 if you ask us, is the latest from S Craig Zahner the director behind hugely popular video releases (and some of our favourites of recent years too), Bone Tomahawk and Brawl In Cell Block 99. Dragged Across Concrete is only slightly less in your face than those two, with the added commercial factor brought in by the likes of Mel Gibson appearing alongside some of Zahler's regulars. Commenting on the release, Studiocanal's Carys Gaskin said: "We're very much looking forward to bringing cult director S. Craig Zahler's gritty, gruesome thriller to DVD & Blu-ray, as he's building a great reputation as an auteur after making his mark with both Bone Tomahawk and Brawl in Cell Block 99.
They include a brilliant set of bonus features with the cast and crew discussing the different aspects of production of the film which will be fascinating for any film buffs. A slow-burner that you need a strong stomach for, this is one of the most brutal and original movies of the year and we're hoping audiences are interested in getting Dragged Across Concrete!"
Our round-up of Monday releases ends with Wonder Park, due from Paramount and Nickelodeon via Universal on Blu-ray and DGD. Marketing includes children's TV and radio activity across Heart and Capital FM, with a social media element campaign. There's further PR activity, including a press drop and competitions. Commenting on the release, senior product manager Emily Evans said: "
This is a fun, action-packed film with a unique premise. Mila Kunis as Greta the warthog is my favourite!"
A flurry of activity from Sparky Pictures this week, the new independent distribution company formed by former Icon chief and HMV staffer Ian Dawson. The fledgling operation firstly announced details of one of its next releases, Double Date. The film, which has been in limbo since its acclaimed premiere at FrightFest, where writer and star Danny Morgan picked up the Screen and FrightFest Rising Star award, will arrive on DVD and Blu-ray as well as digital on September 9. The homegrown horror about an evening gone horribly wrong features a young ensemble cast alongside big-name appearances from the likes of Big Narstie and Dexter Fletcher. And to highlight the release, Sparky is hosting a special screening on Thursday September 5 featuring a cast and crew Q&A post-film. Sparky's Ian Dawson said: "The film has a real cult following, people who have seen it love it and there's a genuine warmth for which has built up since its FrightFest debut. It's hasn't been on Blu-ray or DVD – only now getting the release it deserves. The cast got back together to add some additional materials for the release and will host a screening and Q&A at the Prince Charles Cinema to publicise the launch."

Double Date is produced by, Matt Wilkinson (also producing the recent Working Title hit Yesterday) and Maggie Monteith, who heads up Independent British Film specialist Pinpoint. The film is one of the first in a raft of titles from Monteith and Pinpoint which will be released through Sparky. Other titles include the excellent Toby Jones tale Kaleidoscope, released this week on digital ahead of a physical bow; Pin Cushion, out next week; Jessica Hynes directorial debut (and starring role) in The Fight, a hit at last year's LFF co-starring Russell Brand; and Scottish-set Balance Not Symmetry with a soundtrack from Biffy Clyro. Further down the line are titles like Pink Wall and Dolly Wells' directorial debut Good Posture, starring her old pal Emily Mortimer. Sparky's Ian Dawson said: "Pinpoint are an independent British production company backing locally made films involving up and coming talent and getting great results. We're really pleased to be working with Maggie and the Pinpoint team and looking forward to bringing their titles to market".
---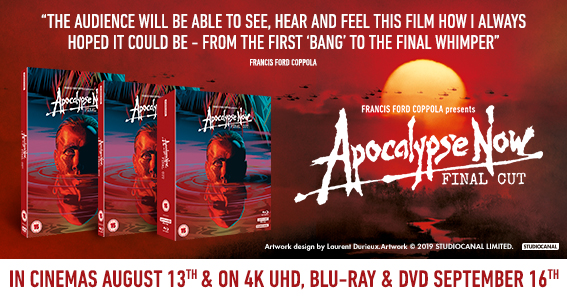 ---
Documentary specialist Dogwoof is another company enjoying a strong 2019, in two of its most recent releases it has two of the year's most successful docs and, thanks to the success of Apollo 11 and Nick Broomfield's Marianne & Leonard: Words of Love it now has its second and third most successful releases ever. With Marianne & Leonard arriving on DVD on October 14, followed closely by Apollo 11 on DVD, Blu-ray and Dogwoof's first-ever 4K UHD SKU on November 4, there are still opportunities for physical formats to translate indie theatrical success. Here's Dogwoof's head of home entertainment, Daniel Green: "We've had a fantastic summer in UK cinemas, with two releases really hitting their marks not only with doc fans but wider audiences. We're delighted to have been able to work with Nick Broomfield once more on the wonderful Marianne & Leonard, while early pre-order numbers suggest that Apollo 11 could well be a record-breaker for us across its three formats this November. Both releases are also perfectly timed for Christmas gifting pushes."
More from Dogwoof, as the independent doc specialist this week unveiled the acquisition of Sundance hit The Amazing Johnthan Documentary, a film described as "laugh out loud funny" following its premiere at the festival. What starts out as a straightforward documentary about an illusionist soon becomes a whole lot more for director Ben Berman and the film has further been described as a "shaggy dog documentary". Commenting on the deal for UK distribution, Dogwoof's Oli Harbottle said: "
The Amazing Johnathan Documentary is one of the funniest feature docs in recent years and keeps audiences guessing with its myriad twists and turns right until the very end. Ultimately a self-reflective look at the documentary film-making process, we're working on some truly exciting plans to release the film here later in the year."
Director Beman added:
"We're really excited to bring this movie to the UK. Seems like the weirdness, darkness, and humor of this doc could find a great audience here. We're very excited to be working with Dogwoof on our release and are looking forward to bringing you the film soon."
Signature is getting back into the ring again with Guardians Of The Galaxy star Dave Bautista after its successful collaboration with the latest WWE superstar turned action movie stalwart on Final Score. It is teaming up again with Bautista and Jonathan Meisner's Dream Bros. Entertainment for a second time on Traphouse, an action thriller that follows a DEA agent trying to catch a gang of thieves robbing from a drug cartel. One snag – the daring gang are his and his partner's teenage kids.
Fast & Furious creator Gary Scott Thompson is writing the script with Bautista starring and producing with long-time manager Jonathan Meisner alongside Signature, whose founder Marc Goldberg was among those negotiating the deal. Bautista said: "Traphouse is a project that we've been working on for years. We're thrilled to be working with Marc and his team at Signature to bring it to life, and in Gary, we've found the perfect writer to infuse our original fast paced action movie with tons of heart." Goldberg added: "We could not ask for more collaborative creative partners. Having had prior success working with Dave and Jonathan, we're excited to help grow their vision and make their next big cinematic experience come to life. We are equally thrilled to have Gary Scott Thompson, the creator of one of the most successful and longest running action franchises of all time, on board. We look forward to bringing this exhilarating and heartfelt story to the big screen."
---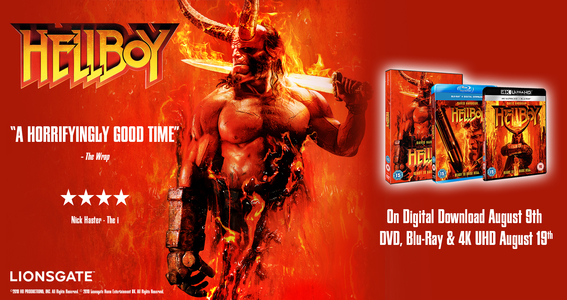 ---
Latest forthcoming product announcement comes from Eureka, which continues to mine martial arts for classic fare, alongside plenty of other genres and types of film too, with October including a horror too, in time for Halloween, and a box set that will have cineastes positively salivating. Here's the company's Steve Hills on its slate. He said: "Eureka's October 2019 release schedule has been confirmed and is set to feature an action-packed wuxia classic from director King Hu, a powerful action-thriller starring Christopher Walken; an intense and shocking thriller from the Masters of Horror Stephen King and George A. Romero; and five films from the uncompromising American director Samuel Fuller. The Fate of Lee Khan showcases King Hu's impeccable talent in creating drama out of a single setting. An espionage thriller with a unique wuxia twist, the film chronicles a tense showdown between warriors on opposing sides of a civil war in a rural inn. The final film in Hu's 'Inn Trilogy' will be released as part of The Masters of Cinema Series in definitive Dual Format edition on DVD and Blu-ray for the first time in the UK, and presented from a new 2K restoration.
More on Eureka's October titles and the rest of the slate came from Hills, who continued: "Praised on its original release for its dialogue, action, and characters, The Dogs of War, starring Christopher Walken, is a gritty masterpiece, and one of the best war movies of its era. Eureka Classics is proud to present John Irvin's feature debut on Blu-ray for the first time in the UK. Adapted from Stephen King's bestselling novel, The Dark Half, George A. Romero has created a gripping, creepy, frightening film that shocks and thrills, with a climax that stands up as one of the craziest of both King and Romero's careers. The Dark Half will make its UK debut on Blu-ray in a Dual Format edition as part of the Eureka Classics range. Last but not least is our Fuller at Fox box set, Five classic films, presented from stunning restorations, from award-winning American director Samuel Fuller brought together in this superb, limited edition five-disc Blu-ray box set – 2000 copies, individually numbered, featuring a 100-page perfect bound Collector's Book. Included in the set are Fixed Bayonets!, House Of Bamboo, a new 4K restoration of Forty Guns plus the Oscar Nominated Pickup On South Street & Hell And High Water."
The weather's miserable, the kids are getting bored, so what's going on at cinemas then? The key titles are all out there, with this summer's crop of family fare all heading to home entertainment in the final quarter of 2019. So we thought we'd get a round up from our old chum Nick Gibbs McNeil from kidzcoolit.com about the summer slate and August's releases. Here are his views on the crop out there: "It's been quite a summer for family films with many high quality offerings to keep youngsters occupied. Disney has dominated with releases such as Toy Story 4, Aladdin and The Lion King. Both Aladdin and The Lion King were marvellous - although Toy Story was disappointing, although its box office wasn't. Other releases such as The Secret Life of Pets 2, Godzilla King of Monsters, Men in Black International, Spider-Man Far From Home, The Queen's Corgi and Horrible Histories The Movie all offered something a little fresher for families craving a brand new story on the big screen. August has started strong too with my favourite film of the summer The Angry Birds Movie 2 (yep – I never expected to be saying that either). This is already the highest rated video game movie of all time on Rotten Tomatoes and genuinely the funniest film (of all genres) of 2019 so far. Next up is Playmobil The Movie. Naturally everyone will be comparing this film to the LEGO Franchise - but anyone that's ever played with the Playmobil toy will instantly see the differences. This movie is very funny and Daniel Radcliffe massively steals the show as Secret Agent Rex Dasher. And Dora the Explorer is back in style with her first live action adventure. Directed by James Bobin of Flight of the Conchords and The Muppet's fame. Dora is now dealing with the complications of teen life as well as well as trying to save her parents from kidnappers in the jungle. The movie is jam packed with action, excitement and bundles of jokes for all ages of Dora fans past and present. With a new Asterix film and Ugly Dolls also released this month - families are spoilt for choice with a mixture of strong original storytelling. In an ideal world I'd like to see a bit more public support for the newer offerings that are in direct competition with the Disney. Not being anti-Disney but so many of these films deserved to perform better at the box office - but were over shadowed by the big budget remakes. If you put all your eggs in one basket - you may find you have less eggs to eat in the future."
---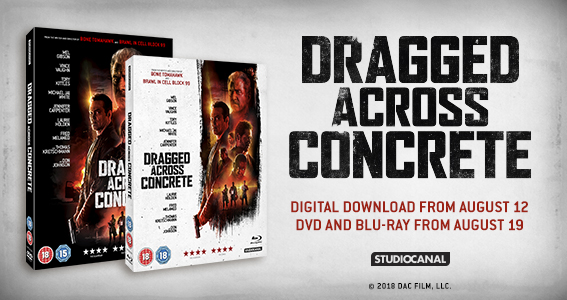 ---
QUOTE OF THE WEEK
"Firstly, congratulations on your appointment as our Prime Minister and I wish you every success in galvanising our amazing country into the next phase – deal or no deal. Although I voted to remain, the UK has experienced emotional, commercial and political exhaustion and it's time to move on to discover new and exciting opportunities.
"Intellectual property contributes around £135 billion in knowledge assets which will be critical to the post Brexit stage of the UK's economy to achieve growth. Staggeringly, however, you seem to have omitted to appoint a Minister of Intellectual Property to sit at the Cabinet Table which I and others find remarkable.
"Exploring new markets and opportunities will mean new territories and it is even more important that one of our strongest assets is fully protected within an IP enforcement framework that works. I believe that this can only be spearheaded by a dedicated IP Minister at the helm and not one with a shared portfolio.
"Take design, post-Brexit, the majority of the UK's designers (1.5m employed in design and design skills) still rely on unregistered UK and EU design rights. What will be calamitous, deal or no deal, is they will lose essential IP protection in EU27. This will leave them vulnerable to EU copyists. Counterfeit, pirated and copied goods are estimated to cause around £9 billion in lost sales. To date, despite three years of intense campaigning, protection in EU27 is still not on radar to receive clarity and support or engagement in reciprocal agreements."
Dids Macdonald, OBE, ceo of Anti Copying in Design (ACID) and Vice Chair of the Alliance for Intellectual Property writing an open letter to PM Boris Johnson about his failure to appoint an IP minister…
Disney appears to be moving ahead with its plans to get the band back together for its Disney+ service, continuing to mine its and its associated companies' archives for new stories featuring familiar characters. And after being rumoured some time ago, then stalling, it looks like Obi-Wan Kenobi, in the guise of Ewan McGregor might be returning. According to the Hollywood rumour mill, the star is set to return as the character initially brought to life by Alec Guinness for the Mouse House's streaming service. Fans will be both delighted and dismayed by this news, if such a thing is possible…
Sticking with Disney, and the company is all said to be looking into a sequel to the live action Aladdin remake, no surprise seeing as it's crossed the $1 billion mark in terms of global revenue. Producer Dan Lin was this week quoted as saying: "

we feel like there's more story to tell. We are going to treat it the same way we treat the original Aladdin movie and not going to do a shot by shot remake of anything that's been done before. We're really looking at what's been done before in the past and the home video, and there's just more story to tell with the underlying materials. So without giving away too much, we are certainly exploring where we can go with this franchise."
Interactive movies have been the future of filmmaking since the early 1990s by our reckoning, and the spectre of choosing a character's destiny is resurfacing again thanks to Alexandre Aja. The genre ,maestro is said to be working on an interactive horror film for the big screen just ahead of Crawl, his latest, arriving in cinemas. The technology apparently lets moviegoers decide what happens next using an app. We'll believe it when we see it…
In a funny way, we're all Little Women…
THE OBLIGATORY GDPR BIT
You're on The Raygun newsletter mailing list, which has been running for eight years, because you requested it, have been recommended to us or sent us emails. You can unsubscribe at any time, if you're daft, using the link elsewhere or by emailing as below. But of course, you don't want to do that, do you? We don't share your information with anyone else, we don't like cookies and we're the good guys. We care because you do…
To subscribe to The Raygun newsletter, please email
info@theraygun.co.uk
with subscribe in the subject matter
To unsubscribe, email

info@theraygun.co.uk

with unsubscribe in the subject
For editorial or advertising queries, contact

tim@theraygun.co.uk