Resistance Hero Whistleblower Reality Winner
"Why do I have this job if I'm just going to sit back and be helpless … I just thought that was the final straw"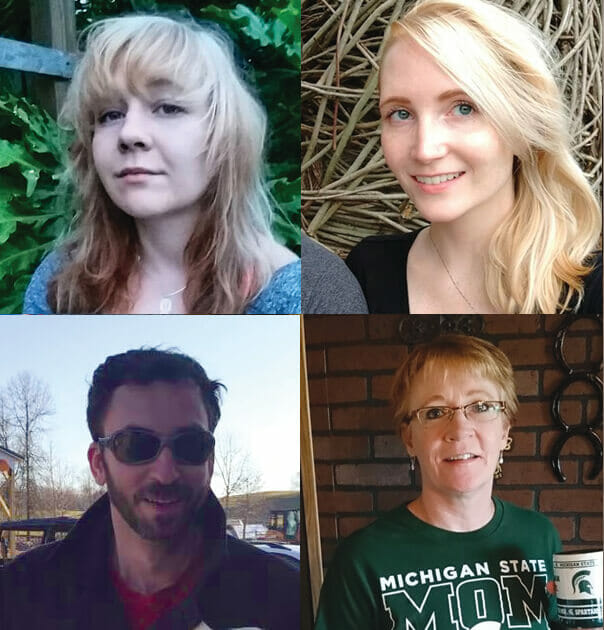 December 2017 podcast -- Reality Winner's family talk about what it's like trying to support their loved one during her Orwellian incarceration. Our podcast features Reality's sister Brittney Winner, mom Billie Winner-Davis, and friend Matthew Boyle.
A young woman named Reality Leigh Winner has been jailed without bail since June 2017 for helping expose Russian hacking that targeted US election systems.
Charged under the Espionage Act, she faces ten years in prison, for making a good faith effort to hold President Trump accountable. Reality is the first victim of Trump's "war on whistleblowers."
After serving six years in the Air Force, Reality took a job as an NSA intelligence contractor in January 2017. On the day Trump fired FBI Director James Comey (May 9, 2017), Reality is charged with finding and printing a classified report entitled, "Russia/Cybersecurity: Main Intelligence Directorate Cyber Actors."
The next day (May 10), Trump celebrated with Russian officials in the White House, bragging that he had fired "nut job" Comey in order to end any "Russiagate" investigation. Hours later, Reality allegedly sent the NSA report to the media (May 11).
"Why do I have this job if I'm just going to sit back and be helpless … I just thought that was the final straw," Reality allegedly explained under interrogation. "I felt really hopeless seeing that information contested … Why isn't this out there? Why can't this be public?"
Along with James Comey's leak of Trump meeting notes, the "Winner document" helped set the stage for the appointment of special counsel Robert Mueller a week later (May 17) to investigate "Russiagate."
Reality was an outspoken critic of Trump and an advocate for social justice causes, including Standing Rock, climate science, children with different abilities, animal rights, and Black Lives Matter. Those social media posts are now being used against her in Orwellian proceedings in which her lawyers are not allowed to see much of the evidence against her.
By the time her trial starts–Summer 2018, at the earliest–she'll have spent a full year behind bars. Meanwhile, the actual Russiagate indicted criminals, including Paul Manafort, Rick Gates, George Papadopoulos, and Michael Flynn, haven't spent a day in jail.
Reality Winner's case has precedent setting implications for whistleblowers trying to do the right thing, press freedom, election suppression, and the government's escalating war on dissent. Reality took a risk to share something that Americans had a right to know.