Zomaar een verhaal...

 

Eind 2017 werd ik verrast door een schrijven van 'zuster Josephine'. Zij bleek de tweelingzus te zijn van 'zuster Aloysa' wat ik niet wist.

Aloysa

, sinds 1951 verbonden aan de congregatie van de Zusters van Liefde te Schijndel, koos voortdurend de zijde van de verdrukten, maar overleed vrij onverwacht begin 2014. Ik had haar naam en doopnamen, Petronella van Amersfoort, opgenomen in 'communio sanctorum'. Ik besloot naar aanleiding van het schrijven van Josephine ook haar, Dorothea Hendrika van Amersfoort, erin op te nemen. In 2014 werd de verbinding als tweeling in zekere zin verbroken, maar sinds 1 november 2017 leven zij in verbondenheid voort in het kunstwerk. Eind maart ontmoette ik zuster Josephine in Hertme. Een (beeld)verslag van deze ontmoeting verschijnt binnenkort op Nieuwwij.

 

Just a story

 

At the end of 2017 I was surprised by a letter of sister Josephine. She appeared to be the twin sister of sister Aloysa, which I did not know.

Aloysa

, whom had been a member of the Sisters of Love congregation since 1951, always sided with the oppressed, but died quite unexpectedly at the beginning of 2014. I had written her name and christian names, Petronella van Amersfoort, in communio sanctorum. I decided to write Josephine's name, 'Dorothea Hendrika', in communio sanctorum as well because of her letter. In 2014 their bond as twins was broken in a way, but since November 2017 their connection was restored in the artwork. At the end of March, I met Sister Josephine in Hertme. An illustrated report will soon appear in Nieuwwij.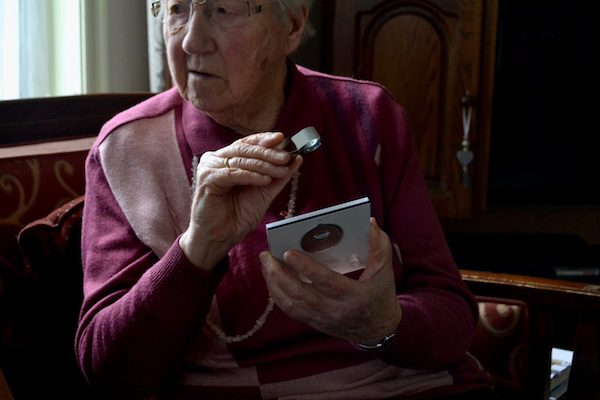 beeld Julia Visser
Zomeropstelling

 

Tot begin september is er de zomeropstelling bij Gallery 9, Amsterdam. Er is werk te zien van 36 beeldend kunstenaars uit Japan, Bangladesh, Libië, Frankrijk, Oekraïne, Italië, Zuid-Korea, Verenigde Staten, Polen, Venezuela, Japan en Nederland.

Het werk 'communio sanctorum' heeft ook een plaats gekregen in deze tentoonstelling. U bent welkom!

 

Summer exhibition

 

Till the beginning of September there will be a Summer exhibition at

Gallery 9 in Amsterdam

. You can see artworks of 36 visual artists from Japan, Bangladesh, Lybia, France, Ukrain Republic, Italy, South-Korea, United States of America, Poland, Venezuela, Japan and The Netherlands. The artwork communio sanctorum was also granted a place in the exhibition. You are welcome!

 
Met vriendelijke groet,

 

Martijn Duifhuizen

Beeldend kunstenaar

 

 

Martijn Duifhuizen

Visual artist