Entertaining Power Co., Ltd  is
 glad to announce attending
Marché du Film next week
and our booth at 

Riviera E13-04 (HK Pavilion)

.
If you are not attending, please find below updated line up for your reference.
Please don't hesitate to contact us, if there is any questions.
We look forward to meeting you soon!
Ms Grace Chan (Distribution Manager): gracechan@entertainingpower.com
Ms Daisy Wong (Distribution Executive): daisywong@entertainingpower.com
EP was found in 2003, actively participated and exploring diversified opportunity in the entertainment industry among Hong Kong, China, Pacific Asia as far as the rest of the world. We have successfully launched numerous videos, TV and hundred of movie contents via production, distribution, copyright licensing, promotion regionally and internationally, in order to provide audiences massive choice of quality contents.
Our recent distributed movies such as "The Tag-Along2", "Zombiology: Enjoy Yourself Tonight", "Vampire Cleanup Department", "The Game Changer", "Anniversary", "SPL2 – A Time For Consequences", "Ip Man", "Cold War", "The Constable", "Love Detective", "Are You Here", "S for Sex, S for Secret", "Gangster Pay Day"...and so on.
(updated to 4th May 2018)
Assassins and The Missing Gold (十噸刺客)                            In Post Production
​

Jeffrey LAU (劉鎮偉)

 

(Producer of "Kung Fu Hustle", "ChungKing Express"; Director of "A Chinese Odyssey: Part Three")

 

 

 

Max ZHANG (張晉)

 

("The Invincible Dragon", "Pacific Rim: Uprising", "Ip Man 3" as Nominated The Best Supporting Actor in The 35th Hong Kong Film Awards, "SPL2" as Nominated The Best Supporting Actor in The 35th Hong Kong Film Awards, "The Grandmaster" as The Best Supporting Actor in The 33rd Hong Kong Film Awards)

,

Ada CHOI (蔡少芬)

 

("S Storm", "Rebellion"),

HUNG Yan Yan (熊欣欣) ("Trivisa", "Ip Man: The Final Fight"),

Andy ON (安志杰) ("League of Gods", "Blackhat", "That Demon Within", "Once Upon A Time In Shanghai")




 

Promo from Filmart:

 

Genre: Martial Arts, Suspense

Country of Origin: Hong Kong




Seven assassins led by Hades (starring Andy ON) some years ago met their failure in assassinating an important person from trading a huge quantity of gold. Through the years, one of the survivor Long Fei (starring Max Zhang) believes a traitor did betrayed them and took all the gold.

One day, Fei Fei comes across Hades, who captures his son and threatening him to search the missed gold. But Fei has no idea what was happened. He has no choice but asking Yin Fei (starring Ada Choi) for help, who swore not to see him again.

 

During their investigation, they discovered a series of weird incidents in a village nearby, where Lei Gong (starring Hung Yan Yan) is caught by an incurable disease.

 

Teaming up with others, Fei decides to visit the mystery Crescent Island to find out the truth. What adventure would be on this island?




江湖上傳頌,以 "閻王" 為首的七大刺客號稱【七煞】。當年接了個刺殺買賣,欲行動之際受到埋伏,巡捕房隊長雷恭 (熊欣欣 飾) 將他們打個措手不及,最後閻王幸能逃脫。多年來,他堅信【七煞】有內奸,為了奪回當年失踪的黃金,一直搜尋至今。

多年後,【七煞】之一的龍飛 (張晉 飾) 和妻子燕妃 (蔡少芬 飾)分手後,獨自帶著六歲的兒子小信生活。一天,他們遇到五名刀匪打劫,龍飛不知不覺間洩露了身手。當年的一名巡捕369見狀懷疑他與【七煞】有關,這將是他打破九年未升過職記錄的黃金機會。在追捕過程中巧遇閻王,他捉了小信來威脅龍飛歸還黃金。龍飛根本不知道黃金下落,唯有被逼去找分手時曾發誓不到黃泉不相見的燕妃。無可奈何,二人還得聯手救回小信及解開黃金下落之謎,但一心要捉拿他們的巡捕369尾隨不舍,追查中,他們在附近村莊發現連串怪事,連雷恭亦染上怪病不治身亡,死前更叮囑兒子雷根 (陳國坤 飾)千萬不要追查此案。

龍飛等人決意踏上醉月島查探真相!這樣一隊各懷鬼胎的組合究竟在醉月島會有怎樣的遭遇?龍飛又能成功救出兒子小信嗎?等待他們的是一場前途未卜的冒險……

 
 The Tag Along: Devil Fish (紅衣小女孩外傳: 人面魚) [Working Title]  In Pre-Production
 [TAG1 and TAG2 has recorded The Best Box Office for Taiwan produced horror film
]
Genre: Horror

Country of Origin: Taiwan

There is a haunted house in Taipei where the neighbours are all scared to get too close because of the regular but weird noise inside. Someone believed many naughty spectres have been there since five people had dead long time ago. They invited a spirit medium Tongji (Starring CHENG Jen Shuo) to expel those spectres away. Tongji successfully stored the spectre spirit in a fish unexpectedly. Since then, the spectre spirit shall never be free and bother anyone again.

Every summer, all kids are excited about their school holiday. One mother (starring Vivian Hsu) prefers hers running in the natural instead of staying home like other kids do. One day, her kid has gather together some other kids and decided to go fishing nearby the village. They caught some fishes home, and at night, they found one of the fishes has started to change…and look like something human.

 

一個曾經發生五屍命案的凶宅內,鬼影幢幢,無人敢靠近,鄰居們都繪影繪聲說裡面時有怪聲,定是因為傳說中的魔神仔。因此,他們請來了著名靈媒乩童 (鄭人碩 飾)去驅邪,乩童成功把魔神仔的靈體關進一條魚裡,讓邪靈不能再在此搗亂...

 

在鄉間,小朋友們放暑假沒事做,媽媽 (徐若瑄 飾)就讓他們去外頭走走,別老坐在家中看電視。小朋友們相約結伴釣魚去,事有巧合竟釣到了這條被乩童收服的惡魔魚。自此,魔神仔又被釋放了,更開始為非作歹...

 

 

 

David CHUANG (莊絢維)

 

("

Upstream")




Vivian HSU (徐若瑄)

 

(

"Warriors of the Rainbow: Seediq Bale", The Accidental Spy"),

CHENG Jen Shuo (鄭人碩)

 

("GATAO 2-The New Leader Rising", "Thanatos, Drunk", The Best Supporting Actor in 17th Taipei Film Awards and Nominated The Best Supporting Actor in 52 th Golden Horse Awards)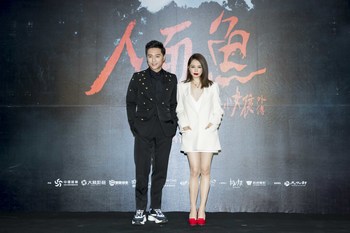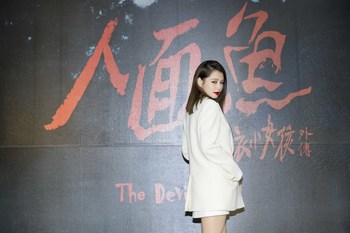 Quan Dao: The Journey Of A Boxer (拳道)                         In Post-Production
​

 

William SO (蘇炫閣)

 

Cast:

CHAN Kwok Kwan (陳國坤)

("Ip Man 3", "Monk Comes Down the Mountain", "Kung Fu Hustle" as Nominated The Best Supporting Actor in The 24th Hong Kong Film Awards, "Shaolin Soccer"),

NGO Ka Nin (敖嘉年)

("Time Raiders", "Ip Man 2"),

Awayne LIU (劉峻緯) ("The Four 3"),

Ashina KWOK (郭奕芯)

("With Prisoners", "Lazy Hazy Crazy ", "Imprisoned : Surival Guide For Rich And Prodigal " ), 

Dominic LAM (林嘉華)

("SPL 2", "That Demon Within", "Overheard 3"), 

CHAN Kwok Pong (陳國邦)

(

"Once Upon a Time in China and America", "The Final Option", "Thank You, Sir" as Nominated The Best Supporting Actor in The 26th  Golden Horse Awards)

 

 

Genre: Action

Country of Origin: Hong Kong




It was tragedy that Ah Ni 's father got his eye blinded because of a friend - Uncle Hing. Since then, he tried to hide and lived a peaceful life with his son. Years later, two brothers meet again. Uncle Hing is a teacher of a boxing studio now and he promised to train his son well. But Ah Ni always fights back and has difficulties following any rules. Under Uncle Hing's training, Ah Ni's fist becomes faster, more ambiguous and more accurate.




The boxing studio is not running as good as before. Ah Ni and Piggy wish to find a way to make underground fighting for money. Still, it's not good enough in compared to a job in a slaughterhouse.




One day, Piggy discovered a group of people from another boxing studio has used pigs to smuggle drugs. To prove the contribution valued to the boxing studio, Piggy suggested to help. In reverse, the boss has set up a trap and just to make excuse to beat Piggy to death. To save Piggy, Ah Ni has decided to accept the final battle in the downfall. Could Ah Ni finally be the champion and save Piggy from danger?




當年牛爸為救興叔而弄傷雙眼後便人間蒸發,興叔因此耿耿於懷多年。現兄弟重逢,身為拳館師傅的興叔答應一定會把阿牛教好,阿牛後來便正式拜師。




有次,小豬發現對頭拳館等一幫人利用生豬運毒,斗牛梗先巧言說服小豬,利誘他參與並拿取甜頭讓爸爸的拳館渡過難關。小豬為了證明自己可以為拳館出力,竟答應幫手運毒。誰不知斗牛梗設下陷阱,將小豬毒打到不似人形。




阿牛決定單人匹馬殺上對方拳館,兩人決議在擂台上決一死戰,阿牛最終能否以皇者姿態登上擂台迎戰?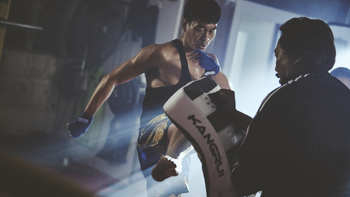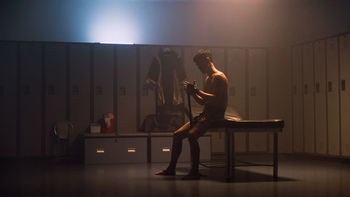 Freaky Journey To The West (西謊遊記

之唐憎踩錯界

)               In Post-Production
Genre: Fantastic Comedy

Country of Origin: Hong Kong

 

In Tang Dynasty, Monk Sha (starring Mak Cheung Ching) is following the Buddhist pilgrim Xuanzang. By accident, Monk Sha has opened an inn door which connected to thousands of years later of a local restaurant in Portland Street of Hong Kong. They successfully did the time travelled to 2018.

In this bizarre world, Monk Sha luckily met Brother Tangshan (starring LAW Ka Ying) who allows Monk Sha works in the restaurant in return of providing him a shelter to stay. Actually, Juang Shiuan (starring LAM Yiu Sing) was undercover policeman gets close to Brother Tangshan for investigation.

One day, Brother Tangshan was stalked by his old enemies, everyone tried to save him and plan to escape. At the moment of life and death, Devil Spider appears. Everyone fallen into the most critical situation!




於遠古的唐代,沙僧 (麥長青 飾) 隨唐僧取經途中,經過一間殘破客棧,並無意中開啓了接通今時今日位於香港砵蘭街一間冰室的隨意門,穿越到達2018年的香港。

傻頭傻腦的老沙在這稀奇古怪的世界中遇到了唐三哥 (羅家英 飾)!唐三乃落難老大,當年風光一時,他於女人街賣唐衫起家,後被二五仔背叛,只好被迫闖進砵蘭街避風頭。

唐三哥收留沙僧在冰室擔任侍應,前陣子已收留了當跑腿的莊玄 (林耀聲 飾),他個性單純但有義氣,常被唐衫哥使喚,終日夢想成為古惑仔中的熱血青年。過了一段時間,老沙和冰室眾人在不知不覺中建立起感情來,當中有位當兼職女友的客人小籠包 (衛詩雅 飾),某次被客人非禮,幸獲莊玄英雄救美,故常借故來冰室。

某日,唐三哥被仇家發現行蹤,眾人經歷一幕幕生死逃亡,就在生死關頭,蜘蛛精現身,眾人陷入極度危急的困境!

 




 

​




LAM Yiu Sing(林耀聲)

("Weeds on Fire","Love In A Puff"),

Michelle WAI(衛詩雅)

("Sky On Fire", "Insanity", "Golden Chicken S", "As The Light Goes Out"),

LAW Ka Ying (羅家英) ("From Vegas to Macau III", "From Beijing with Love" Nominated The Best Supporting Actor in 14th Hong Kong Film Award),

MAK Cheung Ching (麥長青)

 

("Special Female Force", "Special ID", "Laughing Gor: Turning Point 2")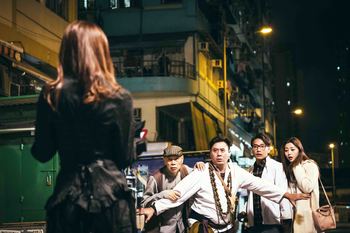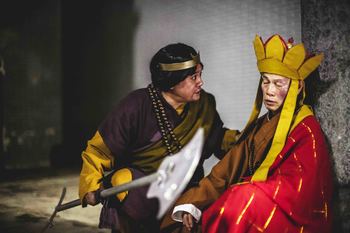 Binding Souls (綁靈)                                                                             In Post-Production
​

 

CHAN Pang Chun (陳鵬振)

("Daughter")




Kara WAI (惠英紅) ("Happiness" as The Best Actress in The 36th Hong Kong Film Awards, "The Midnight After" Nominated The Best Supporting Actress in The 34th Hong Kong Film Awards, "Rigor Mortis" The Best Supporting Actress in The 33rd Hong Kong Film Awards, "At the End of Daybreak" The Best Supporting Actress in The 46thGolden Horse Film Awards, The Best Actress in The 29thHong Kong Film Awards, The Best Actress in The 8thVladvostok International Film Festival of Asian Pacific Countries),

TSAO Yu Ning  (曹佑寧)

("KANO", "Graduation Trip"),

Carlos CHAN (陳家樂)

("Diva", "Triad", "To The Fore", "12 Golden Ducks", "Happiness"), 

Edmond POON (潘紹聰)

("The Cases 2", "The Cases", "Horror Hotline... Big Head Monster"),

Esther HUANG (黃瀞怡/小薰)

("Lokah Laqi" The Best New Performer and Nominated in The Best Actress in 18th Taipei Film Festival

 

)




 

Genre: Horror

Country of Origin: Hong Kong




To reminisce about the old-school life, Ho Tsz Fung (starring Tsao Yu-Ning) and his university classmates go back to his high school together. Over the years, there are a lot of mysterious rumours spreading among the students, due to the occupation by Japanese army as a military laboratory during the World War II.




The college's principal and in a teacher in training, Mr. Law (starring Yuen Cheung Yan) and Miss Fong (starring Esther Huang), show them around the campus and some specific historical traces. When passing the school museum, they're extremely excited when checking out the archives of Japanese army. They find a former student's diary among the archive journals, which recorded lots of supernatural events in the past, even included a mysterious disappearance of a girl. What on earth was hidden behind those cases? Will these 5 visitors have the same experience soon?

舊生何梓峯(曹佑寧 飾)帶著四位大學同學來到即將要被殺校的母校德肓書院懷念一翻。該學府曾被日軍佔領為軍用實驗室,歷年也流傳著許多可怕的靈異事件。




羅校長(袁祥仁 飾)和方老師(小薰飾)分別帶著他們在校內各處參觀並解述歷史。眾人來到校內博物館,看到戰時日軍資料時均感到無比興奮。他們更在舊存刊物中,看到一本舊生日記,竟記錄了過往舊生曾遇到的種種靈異事件,裡面更提到一宗學生神秘失蹤事件,究竟內裡隱藏了什麼秘密?他們會否也遇上相同的靈異事件?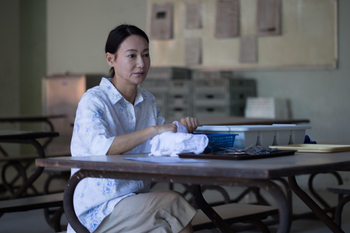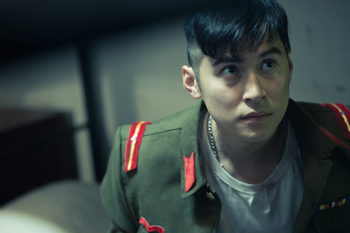 ​
Insane (林蔭大道)
                                                                                      In 

Post Production
Genre: Thriller, Horror

Country of Origin: Mainland China

 

Adapted by a Korean horror title "Insane", continuing its chilly and mystery. A famous TV show producer Yam Chi Ho (starring CHAU Pak Ho) gets a chance to return to his pinnacle by directing a new project in a burned-out mental hospital where he believes there is mysterious happenings related to horrible spirit.

 

A diary was found in the ruins, which made Yam curious about the experience of the diary's owner as well as the only survivor in the fire accident, Ng Yeuk Yan (starring Wang Zhen). Yam requested to interview Yan for details.

 

During their meetings, Yam finds lots of unreasonable happenings described by Yan. The whole story is about to emerge…




電影改篇自韓國驚慄電影"來看我吧",重塑韓式陰寒震撼。"虛假報導"而遭遇職業危機的著名節目製片人任志豪(周柏豪 飾)為重回事業巔峰找到一座被大火燒毀的精神病院拍攝"靈異"事件。

 

在廢墟中找到一本日記,其中的內容讓他對日記主人吳若昕(王真兒 飾)的經歷充滿好奇。在和她的訪談中得知她是那場大火唯一的倖存者。精神病院失火的真相逐漸浮出水面……

 




 

​




CHAU Pak Ho (周柏豪) ("77 Heartbreaks", "The Sinking City Capsule Odyssey"),

WANG Zhen (王真兒) ("Battle of Memories", "American Dreams in China"),

Robert KNEPPER (The Hunger Games: Mockingjay Part 1 & Part 2", "Hostage", Drama: "Homeland", "Prison Break")
​
Sea Of Mirrors (鏡海)
                                                                            In Post Production
​

 

Thomas LIM (林毅煒)

("Roulette City") 




Toru UCHIKADO (內門 徹) 

(TV Series:"Heroes Rebor"),

Kieko SUZUKI (鈴木希依子),

Sally Victoria BENSON,

Kendra MUNGER

 

("Lady Bug", TV Series: "They Live Among Us")




 

Japanese actor Nat (starring Toru Uchikado) arrives in Los Angeles to invite former famous Hollywood actress Isabel to act in his new film: about the true story of faded Japanese actress Riri (starring Kieko Suzuki) who went to Macau to meet a middle aged male fan who promises to make her famous again.




However, Riri's refusal to give in to sexual demands from the fan leads to her child Nana kidnapped. Desperate and helpless, Riri seeks help from Isabel who was in Macau during that time. As the present day Isabel fills in the missing story pieces for Nat, he is forced to examine his own past and confront some dark truths in order to solve the mystery of Nana's kidnap.

日籍男演員Nat (內門徹 飾) 專程去到洛杉磯,想藉著邀請過氣好萊塢女星Isabel加入他新的電影項目來解開澳門一宗多年前的綁架案迷團。




Nat電影裡的真實故事敘述一名日本過氣女星Riri (鈴木希依子 飾) 為了重登事業上的巔峰,來到澳門會見一名自稱能助她再次成名的中年男粉絲,卻由於拒絶提供涉及情色的交易,招致孩子Nana被綁架的下場。在絕望與無助之中,Riri遇見了當年也到過澳門的Isabel。當今日的Isabel為Nat填補故事的空缺時,他也同時被迫面對自己黑暗的過去來拆解當初Nana被綁架之謎...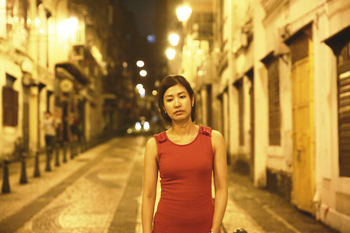 Payme Holiday (有薪假期)     

                                                                       In Post Production
Genre: Travel Variety Format

Country of Origin: Macau

Format: Around 210hours/30mins x 7Episodes (TBC) 

Synopsis:

 

"Payme Holiday" is a renovated travel program of following our host (Vivian Chan) to start the working holiday scheme alone in a city by taking up short-term employment with limited expenses every day. The first cultural spot is the most beautiful city in Japan - Hokkaido, where attracts lots of tourists every year.




Facilitating different cultural and strengthening the bilateral relationship between two places are the main purposes of the program. While these 5 days scheme has already begun with many difficulties because of miscommunications. Vivian feels touched by those nice and helpful local people. She finds the balance of work and fun throughout different working experiences, such as farming in the biggest farm, selling king crabs in the famous fish market and serving in a classic ramen restaurant in Sapporo…


Holidays shall have been initiated by earning life experiences through the balance of working and entertaining. 

 

《有薪假期》是一個全新的旅遊節目,在這個假期,陳慧敏到訪北海道的札幌市。雖然冬天的札幌,到處都是白茫茫一遍,景色非常浪漫,可是慧敏今次假期的目的,並非只是來吃喝玩樂這麼簡單,一連七集的節目中,主持人陳慧敏會在當地多個企業打工,包括農場、漁市場及拉面店等等,體驗不同的工作文化,透過一個打工仔的身份,用另一個角度感受札幌,一個有「辛」才有「薪」的假期即將開始。

 

​

Vivian CHAN (陳慧敏) ("29+1", "Anniversary", "Guia In Love" )




Location: 

Hokkaido, Japan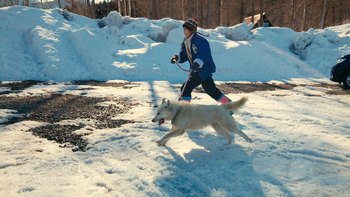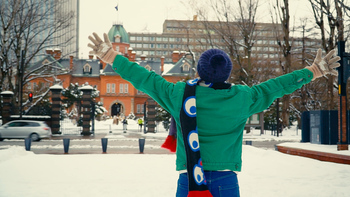 Chinese Films Library in Different Genres
(1970-2010)
With over 100 Hong Kong contemporary motion pictures library, including genres from Eternal Stars, Action, Drama, Horror and Erotic. Our library starring such as Chow Yun Fat, Anthony Wong, Cheung Ka-fai, Fan Bing-bing, Ti Lung, Alex Man and so on.
Also, famous filmmakers from Chang Cheh, Michael Mak and so on.