MECHANIC FINE TUNES SALES
WEST MOVES IN THE RIGHT DIRECTION
PRISON DRAMA SET FREE IN EDINBURGH
ARROW MAKES SENSE AT EIFF…
AND MOMENTUM HAS A WEEKDAY WEEKENDER
TAKE DOWN THESE PARTICULARS
SHACK MAN SET FOR PRISON?
EURO CINEMAS VOICE VOD FEARS
BULLA TAKES NEW TITLE BY THE HORNS
NEW SALES CHIEF TAKES OFF AT HIGH FLIERS
BUSINESS GROWING, SAYS PWC
---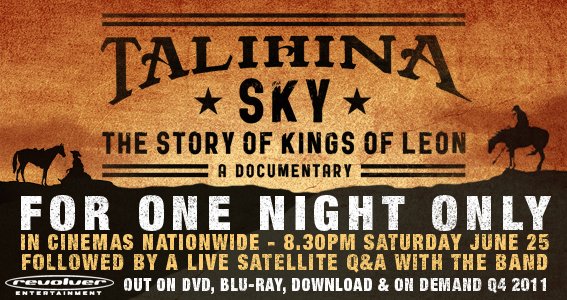 ---
It Was A Good Week For..
.

Fathers, as many of them will have received DVDs or Blu-rays, if sales are anything to go by. Still one of the most reliable dates on the calendar…
I

t Was A Bad Week For…

ISPs BT and TalkTalk, who were refused their appeal against their challenge to the Digital Economy Act
…
It's been a week of some impressive sales across the board, boosted, in no small part, by Father's Day. Take, for example Momentum's The Mechanic. The release had already enjoyed a fantastic week one, doing almost 90,000 in its first seven days, the best week one for a Jason Statham film since the last instalment in the well-established Transporter franchise. And its second week saw it holding up well too, buoyed, no doubt, by Sunday's big day for dads, as dutiful and devoted offspring picked up the actioner as gifts. It experienced a drop-off of a mere 40 per cent or so in that period, and sold more than 50,000 pieces. Momentum's Clare Dundrow said: "We're all really proud of the success of this title, from the great job Lionsgate did to set the title up at theatrical, right through to the great retail support and hard hitting marketing and PR campaign that clearly resonated with the DVD buying public."
Another actioner (albeit one grounded more in reality) enjoying the Father's Day bump was Soda's Armadillo, which also enjoyed a strong week up to Sunday. The company's Ed Fletcher said: "We're thrilled with the strong success of Armadillo on DVD, picking up major festival awards and superb theatrical reviews gave a good base to build our DVD release upon. The distinctive theatrical artwork was printed on the inside DVD sleeve, while the front was reworked to appeal to the core action buyer in key grocers at a smart price, which overall made it an irresistible buy, especially positioned around Father's Day."
---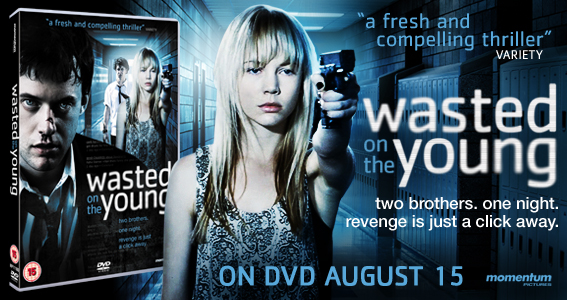 ---
Chief among the titles enjoying success this week was Monday's release from Icon, West Is West. We saw its TV spots numerous times over the weekend, and loved its Twitter activity, which saw star Aqib Khan offering to personally phone whoever sent him a picture of themselves with Icon's release in the most unusual location. You can see it here, it's open till Sunday. Meanwhile, the activity helped the release off to a strong start. Icon's Rebecca Burns said: "We set out to engage with the existing fans of East Is East and West Is West then broaden out to a wider audience. The result this week shows regional radio, building our facebook following with a 'Win a holiday cash & curry' promotion (400 plus extra 'Likes' this week) combined with the Twitter activity has all come together in a result we're really happy with."
Also off to a flyer, and one title we've been championing for some time, was The Great White Silence (BFI). The restored classic which follows Captain Scott's doomed expedition to the South Pile sold more than 1,000 units on its first day, and, as the BFI notes, "took the Amazon charts by storm". Its position equated to the number 10 bestselling Blu-ray, number five in the documentary charts and second place in the classics chart. It's a remarkable achievement for a film first released in 1924 and besting the previous winners, Alice and its flipside title, Here We Go Round The Mulberry Bush. The BFI's Sam Dunn said: "We couldn't be more pleased with this result. To see footage that was filmed a century ago ranking alongside contemporary blockbusters and mainstream classics says a great deal about the enduring power of cinema, and underscores the value of the BFI's ongoing dedication to the preservation, restoration and distribution of this country's moving image heritage."
To Edinburgh, and it's been a busy week for some of our favourite labels who've been north of the border for the Edinburgh International Film Festival. And it's been interesting to note too that DTV and theatrical platform titles are, in keeping with the rest of the business, taking an increasingly important role in the proceedings. Last weekend saw Revolver hosting a premiere event for Ghosted, a title we've already covered here and one that has again showed Revolver's mastery of the limited platform release. Its premiere at the EIFF drew interest and coverage, the cast were interviewed in Scotland for coverage throughout this week, with the cast again appearing on numerous outlets. As well as its premiere, the film is playing from today (Friday) at cinemas ahead of its Monday home entertainment release. Oh, and there's a Q&A tonight at London's Curzon Soho. Revolver's Jon Sadler said: "Ghosted is a terrific British film and we are very pleased to be able to bring in to a discerning theatrical audience ahead of its DVD release – it's a stunning debut from director Craig Viveros and features standout performances from the entire cast."
---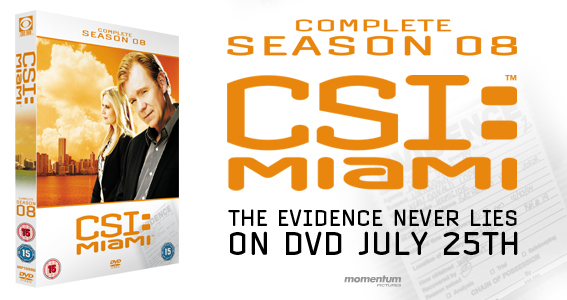 ---
Also premiering at Edinburgh last weekend was Arrow's Perfect Sense, a tale set in Scotland starring homegrown talent Ewan McGregor alongside Eva Green about a mystery epidemic. It earned rave reviews and McGregor and his family were all there, earning the film strong word of mouth ahead of its October release. The event was a 1,600 seat sell out, and the after party provided haggis, neeps and tatties (ask a Scottish friend). The company's Tom Stewart said: "It was tremendous success and a great night was had by all, ensuring that Perfect Sense is one one of the most talked about films at this years Festival."
Momentum was equally busy at the event, with a trio of its films, The Divide, Troll Hunter and Weekender being among the most talked about. All three premiered, with Troll Hunter being one of the most raved about films of the event. Last night saw Momentum screening Weekender, its forthcoming acid house-styled thriller, complete with a party afterwards featuring the film's music consultant (and an old mate of ours), Terry Farley DJing. Another sold out event, as Edinburgh became festooned in smiley face rave-style posters. Momentum's Adam Eldrett said: "This definitive tale of rave culture in the mid-90s played well to the packed crowd who were further entertained by the boys taking to the stage for some more questions. Terry Farley then got behind the decks down at Cabaret Voltaire where I believe the walls are still ringing with the sound of his tunes, the festival has given us the perfect launch pad for Weekender, there was a real buzz about the film and with our theatrical release on September 2 [ahead of DVD a few weeks later] we will be building on the hype achieved so far."
We followed many of the events via Twitter, the perfect way to enjoy events such as this vicariously, without even having to leave the office (bah! We'd have killed to be at the Weekender event, although there is talk of a London launch too). As Momentum's Eldrett noted: "One thing that struck me most at Edinburgh this year was the true power of social networking in our industry, all of our films sites were constantly being populated, with tweets, shares and comments as well as the festival sites as well. Jack O' Connell for example tweeting the launch of www.weekender-movie.co.uk to his tens of thousands of followers on twitter is not something you could of done a few years ago and gives us a real direct connection to a core fan base of our cast."
For more on Edinburgh, check our website over the weekend, as we've got pictures, trailers, and a whole lot more. Also on our website this week: our much-talked about look at the BVA and Industry Trust's recent Insight 360 event, our weekly look at screenings, round-up of press coverage and loads more…
---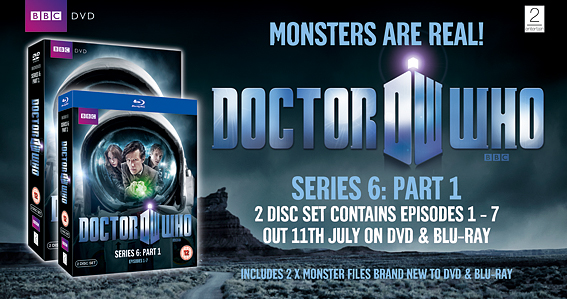 ---
We've already started talking about Momentum's forthcoming Hobo With A Shotgun, the exploitation film that came out of a trailer featured on Quentin Tarantino and Robert Rodriguez' Grindhouse film (later split into Death Proof and Planet Terror) and the innovative competition used to help launch the August 1 release. And we can now reveal more details about the launch event planned for July 5. The company is partnering with Midnight Movies for the event, hosted not at a cinema, but at London club XoYo. We'll let Momentum's Adam Eldrett take up the tale of the Hobo launch, which comes ahead of its theatrical on July 15 and DVD and Blu-ray on August 1. "Director Jason Eisener is flying in and will be introducing the film along with taking some questions from the fans. We have a contingent of buskers and DJ Olly Dixon will be playing a set, Hobo wear is, of course, encouraged. We will also be displaying some of the front runners in the current poster and trailer competition and street-inspired food and drink will be on offer." See you down the front…
Back to Revolver now, and the latest issue of its excellent video round-up Take Down, which previews forthcoming DVD title Anuvahood (more on the bus next week), interviews The Round Up director Rose Bosch, the next Robot Chicken release and talks about the company's groundbreaking for one night only screening and beamed to cinemas Q&A with The Kings Of Leon for the doc Talihina Sky. See it here along with a lot more trailers at Revolver's youtube channel.
We've written extensively about Arrow Films and its wonderful Arrow Video imprint, so we at The Raygun are certainly welcoming the arrival of a new offshoot from the fast-expanding Arrow operation. ArrowDrome will launch in September and is aiming to bring the same kind of ethos as Arrow Video to its roster. This means well thought out design (with different versions on offer to consumers thanks to reversible sleeves) and comprehensive booklets. Where it differs is in the price – the cult films on offer from ArrowDrome will retail at a mere £9.99. First up is The Man With The Severed Head, closely followed by McBain. Arrow's Alex Agran said: "We are taking all the elements that make Arrow Video and Arrow Academy product collectible and creating another label with an equally strong brand but at more affordable price range. We sought feedback from the buyers of Arrow Video product about what they would want from an additional Arrow label and have developed this line in conjunction with their suggestions and ideas."
Great news from the anti-piracy world as the gang behind what officials believe was the country's biggest counterfeit DVD factory were jailed this week for a total of seven years and 10 months. The sophisticated operation, based around south east London, could churn out up to 250,000 titles a week, raking in £95,000 from just one location. Five defendants had been found guilty of and admitted assorted copyright and conspiracy charges and this week had the sentences handed down at Southwark Crown Court. FACT director general Kieron Sharp said: "This was a sophisticated criminal enterprise producing millions of counterfeit DVDs and making substantial amounts of money for those running it. Organised criminal gangs such as this threaten the livelihoods of the hundreds of thousands of people working in the UK's film and television industries and contribute nothing to the legitimate UK economy." The news was another PR boost for FACT and the police in the ongoing battle, following on from the organisation's recent appearance on Crimewatch. As for the defendants? After watching Revolver's Ghosted (see above), set in a British nick, we can only say rather them than us.
---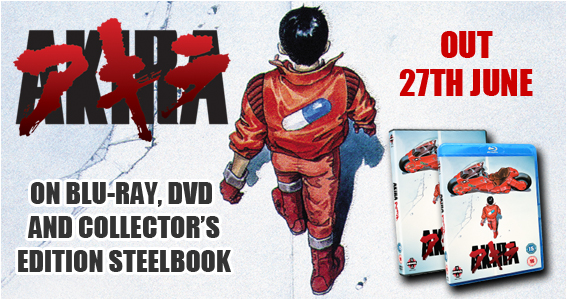 ---
Meanwhile, the worlds of online piracy and international politics are colliding in the case of a student from Sheffield who is facing extradition to the US and possible jail there for copyright offences. Richard O'Dwyer, 23, was arrested by UK officers at the behest of US immigration and customs authorities. He was running a website called TVShack, which listed links to other sites where punters could illegally download films and TV shows. He appeared before magistrates last week for a preliminary extradition hearing, which he is battling against. Civil liberties and other campaigners say it is highlighting flaws in extradition agreements in the US and UK, currently under review and bears similarities to the high profile case of computer hacker Gary McKinnon. His family have been bemoaning the situation, saying it was beyond belief. "I don't think he expected it to go this far," said his dear old mum of the poor lamb. Once again, we couldn't possibly comment on ongoing legal matters, but let's just say, we've seen US prison TV series Oz, and Porridge it ain't.
More from the Digital Economy Act, touched upon in our opening paragraph, above. ISPs BT and TalkTalk have this week said they were weighing up options after a judge refused them permission to appeal against the high court judicial review of the much-stalled act. It means that the act now looks likely to be properly implemented, with warning letters going out to illegal downloaders – one of its central tenets – early in 2012. The pair had argued that the judicial review conclusions were "not robust enough", but they again lost out. A spokesman said: "We are now considering our position." Meanwhile, BT and TalkTalk were also ordered to pay much of the government's costs, as a Freedom Of Information Act request showed that the plans will have cost ISPs, rights holders and regulatory body Ofcom some £6 million by the time the Act is introduced. Once the scheme is up and running, the costs will effectively come from just the rights holders and ISPs. That story, which appeared in the likes of The Guardian, appeared to be just another stick to beat the DEA with, certainly as people commenting online appeared to prove.
Another story rumbling on is shortened windows and premium vod, currently an obsession among theatrical exhibitors. As we've noted on numerous occasions, US cinema chains have been up in arms about this for some time, and now their European counterparts are making similar noises ahead of what they expect to be a launch on this side of the Atlantic later this year. The European exhibitors' trade body, UNIC, have been making their feelings known at the CineEurope event this week. UK exhibitor chief Phil Clapp, also a UNIC vp, told Variety: "We share many of the views of our US counterpart[s] about why this is potentially damaging to the biz and the interests of the customers. Cinemas go to where the audiences are. If a film is soon to appear on premium VOD, they will shift to screening a film that they have exclusivity on." He said it would affect smaller cinema chains, word of mouth film successes such as The King's Speech and that premium vod was also a gift to pirates. "What you end up with is a more pristine digital copy for the pirates to rip and then make available on a global basis." He added that the industry was in an "arms race" with the pirates as technology improved, and that UNIC was trying to persuade territories to follow the French example in tackling piracy and illegal filesharers.
---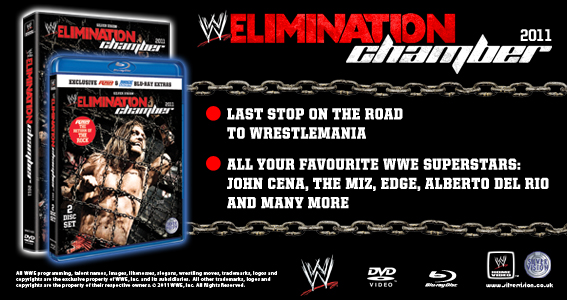 ---
Some product news again now, and July 4 sees the next in Optimum's ongoing series of newly-restored Blu-ray releases of classic titles from its catalogue, as Nicolas Roeg's seminal Don't Look Now arrives. And to mark the occasion, this week saw a special launch event at the Curzon Soho, as the director, who personally supervised and approved in the the audio and picture restoration, and writer Allan Scott took to the stage for a Q&A following a screening of the new version.
Back to the BFI and, as our regular readers both here and on our website should know, we at The Raygun are big fans of its product. And we're eagerly awaiting the latest gem that it has exhaustively compiled from its own archives and elsewhere, and certainly the best title we've heard this week, Here's A Health The The Barley Mow. This six hour, two disc set, features 44 short films celebrating the "traditional folk customs, songs, dances and games of Great Britain". Featuring folk customs and rituals, it takes all sorts of weird and wonderful elements, many of them pagan "Wicker Man sh*t" (as one of our pals said). The title is out on July 18, and will be launched at the English Folk Dance And Song Society in London the week before, with a screening including live musical accompaniment. The BFI's Sam Dunn said: "This unique collection of regional archive films spans a century of cinema, travels the length and breadth of the land, and takes in an array of sometimes dangerous, often beautiful, but always fascinating traditions that will shock, delight and entertain in equal measure."
Oh no, hang on. Title of the week has to go to 4Digital Media and the film formerly known as Bulla The Movie. The film, already featured on here when the independent acquired it for UK release, will now be known as Big Fat Gypsy Gangster. If that doesn't attract interest in stores and the press (as well as a passing glance from Channel 4), then we don't know what will. The film stars comic Ricky Grover, now set to star in EastEnders, as Bulla, along with a cast that takes in fellow stand-ups Omid Djalili and Rufus Hound, as well as Peter Capaldi, Steven Berkoff and N-Dubz' Tulisa. The title is due in September and 4Digital's Steve Beecham said: "This outrageous comedy has all the ingredients that have made the Big Fat Gypsy Wedding series such a hit – it pushes the envelope for good taste and will be very controversial. You've not seen anything until you've seen two oiled-up dwarves fighting for a cash prize." The film's producer Jonathan Sothcott said: "I am delighted that 4Digital are pulling out all the stops for this release – it's a totally bonkers comedy that I think will find a very wide audience."
High Fliers has begun the process of moving its sales in-house with the appointment of Mark Anderson to the newly created role of head of sales. The independent is taking the function within the company from the start of 2012. Anderson will start ahead of that key date. He has most recently been at Delta, working as business development manager, and has also worked at the likes of Pinnacle and Liberation.
We'll end, as we often try to, with some genuinely good news. For a major report from the US, by Pricewaterhouse Coopers, has predicted that despite the doom and gloom perpetuated by the media, among others, revenues for the US film industry are set to grow for at least the next four years, In fact, it says, by 2015, revenues will increase by nearly 20 per cent to more than $50 billion. It will be an even faster growth in the rest of the world, with income set to rise to some $113 billion. So for all the talk of piracy and "plummeting DVD sales" (© every newspaper), it will be boosted by Blu-ray and online streaming, among other things. Obviously, such good news was, as ever, tempered by the likes of The Guardian, which warned of declining revenue from 3D films.
---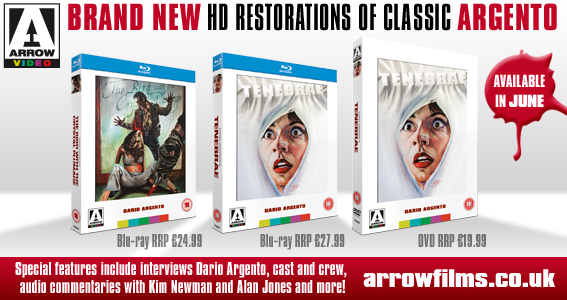 "Despite [the backing of major broadcasters] public reaction to 3DTV has been mixed, due to both a lack of content and a simple failure of the public to engage. Instead of a USP [unique selling point], 3D is now often marketed as just one of the set's benefits along with features such as internet-connection capability and LED backlighting." Adam Thomas, senior analyst at Informa Telecoms & Media, in a report that states that 3DTV will "atruggle" to take off and will not become a part of mainstream viewing.
The summer season continues, and The Green Lantern, which bowed to decidedly mixed reviews, powered to the top of the UK box office charts with an opening of £2.47 million. Second place went to Bad Teacher, which took almost £2 million, again despite divided opinion among critics. Potiche was the only other new entry, taking the biggest per screen average of the week on its way to more than £200,000 in receipts.
Warren Beatty… Remember him? Big movie star, writer, director, legendary ladies' man… Hasn't appeared on film since the flop Town And Cpuntry 10 years ago and hasn't got behind the other side of the camera since rapping president flick Bulworth three years before that. Well, Paramount remembers him – the studio as this week confirmed that the megastar is going to write, produce, direct and star in a new feature. There's no detail beyond that, not even a title, although Paramount supremo, confirming the project, did say the script " is quintessentially Beatty, elegantly written and wonderfully entertaining".
David Goyer is the go-to man for comic book adaptations, with a CV that includes co-writing Batman Begins and the two subsequent Christopher Nolan-helmed films in the rebooted franchise, as well as penning, among others, Blade and the forthcoming Superman saga, Man Of Steel. Now he is attached to a new TV adaptation of 100 Bullets for the Showtime channel in the US. The series, which ran over 100 issues for 10 years until ending its run two years ago. The comic was an epic, sprawling, superhero-free conspiracy theory saga. Fans, meanwhile, are getting ready to either rate or slate it…
Hobbit update: Last week it was Luke Evans and Benedict Cumberbatch added to the ever-expanding cast line-up, this week Evangeline Lilly (her out of Lost) and Barry Humphries (aka Dame Edna Everage) who've joined the proceedings. At this rate of announcements, pretty much everyone who's anyone will be appearing by the time the film comes out at the end of 2012…
Rather than just sticking the usual fare on its website, Universal Playback regularly updates its site's news section actually making it worth going back to. Chief among its updates,plugged via Twitter too, are its Classic Wednesdays and Friday 7s… See it here…
Some Friday reading for you too, a nice little piece on Todd Haynes' Mildred Pierce, scroll down for the piece on how Sky "wooed the box set market"…
Paramount is one of the studios who we follow on Twitter, and we picked up this great pic of its Transformers 3 billboard(s) from it this week… Follow us on www.twitter.com/theraygun…
Proving, incontrovertibly, that swearing as big, hard and grown-up…
"When a barbarian feels thirst, it is a thirst for blood…" New Conan trailer, not for the squeamish
New, UK-friendly Rise Of The Planet Of The Apes trailer, with extra ape-y bits…
New Puss In Boots trailer, looks better and better…
New trailer for the wonderfully titled Paul Rudd flick:
To

subscribe to

The Raygun newsletter, please email
info@theraygun.co.uk
with subscribe in the subject matter
To unsubscribe, email
info@theraygun.co.uk
with unsubscribe in the subject
For editorial or advertising queries, contact
tim@theraygun.co.uk