Wildlife Crime Conference 2013
 

 
A Criminal Weekend!


-- Laying foundations for a new awareness and collaboration --

In September 2013, Wildlife Rehabilitation Ireland (WRI) ran Ireland's first All-Ireland Wildlife Crime Conference.

Click HERE for full Report
'Wildlife Rehabilitator Survey'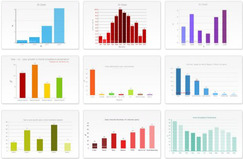 Wildlife casualty data
This year WRI conducted our first annual wildlife survey of wildlife rehabilitators in Ireland. This survey data, in conjunction with the Wildlife Health Survey that we undertook with the veterinary profession, will allow for a better picture of any emerging infectious diseases, will provide a more accurate annual figure of wildlife casualties; and in turn will provide leverage for getting rehabilitators the assistance and respect their work deserves. Questions re wildlife crime incidents were added to our survey by the NPWS. A HUGE thank you to all who participated, and to Carmel O'Dwyer for coordinating the survey.
Have a good Festive Season!
Wildlife Rehabilitation Ireland
IN THIS ISSUE
Wildlife Crime Conference Report 2013
Wildlife Rehabilitator Survey 2013

Wildlife Courses 2014

WHAT'S COMING ?
Wildlife Health Survey Results, soon, we promise!

Hand Rearing
Swifts

Enric Fusté, BSc (Hons) MSc Wild Animal Biology MSB, has just published a paper on hand-rearing swifts has been published at the Journal of Zoo and Aquarium Research, from EAZA. Click HERE

*NEW*
BSAVA Exotic Pet and Wildlife Nursing manual at a special discount price!
 Wish Lists

Christine from Little Wings Bird Sanctuary, Banada, Co Sligo has created beautiful artworks completely from feathers.  They are sold to raise funds for the sanctuary. Click HERE for details