Saskia Laroo & Warren Byrd
Live gigs coming up this Weekend!
With Laroo/Byrd Funky4
Dec 4, 2021 The Flying Monkey, Newington, CT, US
Times: 5:30-7:30pm & 8-10pm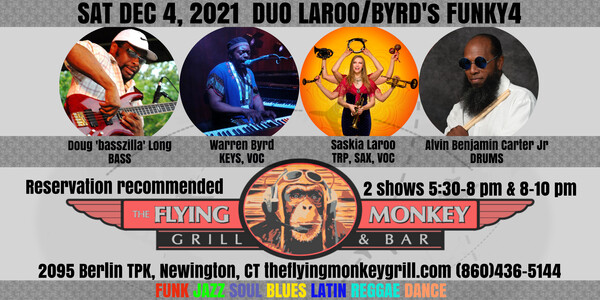 With Duo Laroo/Byrd Jazz4tet
Dec 5, 2021 350Grill, Newington, CT, US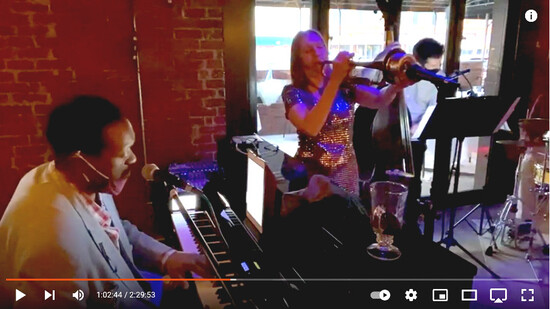 Our gigs in Miami, India, Thailand and the Netherlands are cancelled and/or postponed.....
BUT
Some festivals & gigs we played this fall
Sep 3 Leusden Jazz, NL
Sep 11 Jazz Around The City, Leiden, NL
Sep 18 Dizzy, Rotterdam, NL
With Jazzkia
Sep 16 Jazz Eibergen, NL 
Sep 25 Jazzclub Perdido, Hillegom, NL
Oct 31 Jazzkirmes, Cultuurhuis, Heerlen, NL
With Duo Laroo/Byrd
Sep 26 Cafe 100, Ede, NL
Oct 1 Le Petit Theatre, Groningen  
In the meantime, stay happy, healthy and keep swinging!
Jazzy greetings,
Duo Laroo/Byrd
Saskia Laroo & Warren Byrd