VIDEO: ANC LEADER & MINISTER OF STATE SECURITY ON IAW
The MSA, PYA, BDS SA and various other organizations hosted David Mahlobo (ANC NEC Member and SA Government Minister for State Security) at the University of the Free State during Israeli Apartheid Week (IAW). Click here to watch online.
VIDEO: COSATU TRADE UNION LEADER ON IAW
Zingiswa Losi, the 2nd Deputy President of the Congress of South African Trade Unions (COSATU) spoke during Israeli Apartheid Week (IAW) in Pretoria. Click here for a video recording.
VIDEO: AUTHOR PUMLA GQOLA ON IAW
Feminist scholar, academic and author, Professor Pumla Gqola spoke at a Wits University PSC 
Israeli Apartheid Week (IAW) 
event. Click here to watch on YouTube.
SUCCESSFUL WOOLWORTHS IAW BOYCOTT ACTIONS 
During the recent Israeli Apartheid Week (IAW) campaign various Woolworths stores were affected by protests (due to their trade with Israel) including some shutting down in KZN, Northern Cape, Eastern Cape and elsewhere. Click here for photos.
SWAZI

 

CHURCH LEADERS ENDORSE IAW 2016
OFFICIAL SPEECH: NATIONAL SPEAKER OF SA PARLIAMENT ON ISRAELI 
APARTHEID & BDS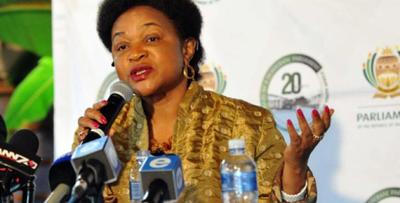 We recap some highlights from the recent 12th #IsraeliApartheidWeek campaign held in South Africa exactly a month ago between 7 and 13 March. The week long annual initiative included successful sports events, comedy shows, music concerts, protests, public lectures, seminars and much more.
We join the over 85 participating organisations across the country in celebrating the incredible sense of internationalism and solidarity expressed in last month's IAW. The campaign affirmed South Africa's support for the people of Palestine and we salute all groups, high-ranking politicians, government officials and ordinary citizens from across the political, religious and ethnic spectrum who participated.
NEW REPORT: EVIDENCE OF RACISM AND SEGREGATION AT ISRAELI HOSPITALS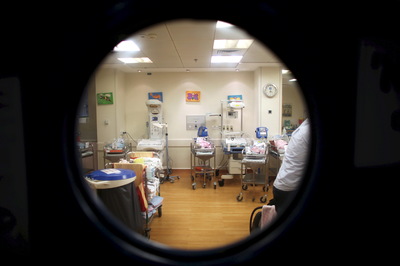 Israeli Apartheid requires our consistent and long-term activism, campaigning, boycotting, protest and lobbying. The non-violent boycott, divestment and sanctions (BDS) campaign against Israel is based on the long-term, consistent and previously successful boycott of Apartheid South Africa.
International isolation played a significant role in challenging and ending South African Apartheid, BDS (initiated by the oppressed Palestinians, backed by progressive Israelis and supported by growing numbers across the world) is proving to do the same in terms of Israeli Apartheid.



The international isolation of Israel it is hoped will lead to the necessary conditions for a just peace to be negotiated - similar to what occurred in South Africa and brought about a democratic country for all our people. BDS South Africa is a local South African office (together with other Palestine solidarity groups, trade unions, political formations and human rights organizations) advancing, in South Africa, the international (Palestinian-led) BDS campaign against Israel.
JOIN BDS SOUTH AFRICA'S
EMAIL MAILING LIST
To join BDS South Africa's email mailing list (& receive these newsletters) send a blank email message to alerts@bdssouthafrica.com
BDS SOUTH AFRICA

BANK: First National Bank
NAME: BDS South Africa
NUMBER: 62273997943
BRANCH NAME: Rosebank
BRANCH CODE: 253305
SWIFT CODE: FIRNZAJJ
 
BDS SA, is a registered Public Benefit Organisation (PBO) with Section 18A tax-deductible status. This means that any donations made to us can be used to apply for tax exemptions. Kindly send copy of proof of payment to finance@bdssouthafrica.com / 0866664995 for receipt.