Applications Invited for Community Service Grants Program
Pittwater Council's annual Community Services Grants Program is now open to applications from local not-for-profit organisations, services or groups for funding in the 2008/2009 financial year.

The one-off funding is available in four categories: Small Grants; Community Capacity Building; Cultural Grants and Youth Grants. The grants awarded range in value from $500 to $5000 and will be prioritised according to projects that address priorities identified in Council's Social and Cultural Plans.

Grant coordinator Louise Jeffs said the Council had streamlined the grant application process this year to encourage a diverse range of organisations to apply.



"The grants program is particularly aimed at innovative projects and resources that support identified needs in the community," she said.



Ms Jeffs said that applicants would need to satisfy a number of criteria outlined in the guidelines and were encouraged to discuss their project prior to submitting a written application.

Mayor James said the grants program was an important component of the Council's support for local community-based organisations.

"Although Pittwater is a relatively small Council we make every effort to give funding to those organisations providing services to the local community," he said.

Enquiries regarding the lodgement of an application or any aspect of the Community Grants Program can be discussed by phoning Louise Jeffs on 9970 1170.

The closing date for applications is Friday 16 May 2008. Application forms and guidelines are available at www.pittwater.nsw.gov.au/Council/Activities_Awards_&_Grants and from customer service centres at Avalon and Mona Vale.

To view the Council's Social and Cultural plans visit www.pittwater.nsw.gov.au/community
Church Point Ferry Service Timetable
A new edition of the Church Point Ferry Timetable is now available to download. The picture associated with this item is just a tiny thumbnail. Click the image to download and print!
The new edition improves the visibility of services
Penny Gleen - Church Point Ferry Service 0433 038 408
Pittwater's New Parking Policy on Public Exhibition

Pittwater Council voted to place a new street parking policy on public exhibition at its meeting this

week.

The draft policy is intended to give greater discretion to rangers and parking patrol officers on whether to issue fines for parking infringements. It also clarifies the process for members of the public wishing to appeal infringements.


As a result of the policy, Council officers could use digital photography as evidence to record vehicle registration details, relevant signage and the location of vehicles when issuing infringement notices.

If adopted, the new policy would also allow Council officers to assess each infringement 'on its merits' before issuing any fine.

Appeals against infringements will still be referred in the first instance to the state government for review, but in the case of those appeals referred back to the Council, a review committee will be set up within the Council to adjudicate.

General Manager Mark Ferguson said the new policy would be placed on public exhibition from mid April until mid May. Following the public exhibition, it will be referred back to the Council for a final decision.

"We've brought in the new policy because in certain situations such as parking on footpaths that are not clearly defined, a commonsense approach is needed," Mr Ferguson said.
Local Warming: climate change and Scotland Island
Date: Saturday, 17 May, 7.30 pm for an 8 pm start.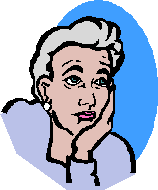 Venue: 10 Thompson St (Lot 332), Scotland Island (for directions please see below)
We hear a lot about the global effect of climate change, but how might it affect you and your home? What can we expect to happen to Scotland Island, its fauna and flora, as well as its community? With rising sea levels, what will happen to our wharfs and shores? How might government regulations relating to sustainability affect our jobs and the public services we receive, as well as how we travel to and from the island? What will happen to the value of houses and land on the island and in the bays? And how can we start to adapt to climate change to ensure we have a resilient community?
Karl Mallon, when he isn't playing a drag queen with the Scotland Island Players, directs a company called Climate Risk Pty Ltd, who work with corporations, state governments and local councils on the risks that climate change pose to their operations and assets, and the ways that they can manage these risks. He also works on international policies for addressing climate change and is happy to answer any questions people want to ask about all aspects of global warming, both internationally and locally.

Venue details: 10 Thompson Street (Lot 332), Scotland Island.
This house, which used to belong to Jim Hinckley, is on the top of the island, looking north-east. It lies between the house that used to belong to Trudi (to the north) and the one where Claire and Luke Atkins live (to the south). As you go up the fire track that starts just behind the fire shed it is the second house on the left after the first hairpin bend (Devil's Elbow). There is likely to be a white Suzuki Vitara parked outside by the fire track. Note that the only access is from the fire track: there is no access direct from Thompson Street. Please also be careful of trip hazards on the path to the house leading from the fire track: the steps have not been completed.
Contact details in case of questions or difficulties: Phone: 9999 6891 e-mail: roybaker99@yahoo.com
There is no need to RSVP, but please bring along whatever you would like to drink (as well as something to drink from) and/or some finger food to share.
Recent Septic Pump Outs


To Scotland Island residents who have recently organised to pump their septics out (or any who are in the process of doing this)...

I just wanted to get an idea of the costs associated with organising the pump outs. Any advice or tips would be greatly appreciated. Thank you



Iza Foster
mickiza@dodo.com.au 0414 875 302
Public Meeting on Pittwater Council's Management Plan

As part of the public exhibition period of Pittwater Council's draft management plan 2008-2012, a public meeting will be held on Wednesday 14 May from 6.30 to 8pm at Mona Vale Golf Club.

The meeting will outline the actions detailed in the plan proposed for Pittwater over the next four years. It offers the community a chance to ask questions and to provide feedback to Council staff.



General Manager Mark Ferguson said the new management plan provided the Council with the means to achieve the strategies and initiatives included in Pittwater's first-ever Strategic Plan, which has been adopted by Council.



Pittwater 2020, as the Strategic Plan is known, gives a blueprint for the Council and community to follow for the next 12 years, with a focus on sustainability.

The draft management plan, which includes the 2008-2009 budget, is currently on public exhibition until 20 May 2008. The 2008-2009 budget outlines total expenditure of $79m, including a capital works program of around $15m.

Mr Ferguson said the management plan had been developed out of community input over the two year strategic planning process.

"The public meeting will explain Council's key actions over the next four years and how they will be funded," he said.

Mr Ferguson said that comments from the public on the management plan would be considered prior to Council adopting it by 30 June 2008.

The draft management plan and 2008-2009 budget can be viewed at Pittwater Council's customer service centre at 1 Park Street Mona Vale or at www.pittwater.nsw.gov.au For enquiries about the public meeting, please call Simonne Shore on 9970 1103.

Accommodation Required

"I was told by the real estate to contact you. i am looking for a place for one person on Scotland island... and I believe they do come up but not that often. is it possible for me to print something in the newsletter? I come from Mullumbimby originally and would like to live near the bush again as I heal from some surgery."



Thank you,

Sarah Keightley [ sklive@iinet.net.au ]
Wine Tasting with Peter Lehmann Wines

A Wine Tasting showcasing wines from Peter Lehmann of the Barossa

At: Scotland Island Rural Fire Brigade


For: Brigade members and guests
Date: Saturday, 3 May 2008
Time: 3.30pm - 5.30pm
Cost: $15 per head


Tickets: PMC Hill Real Estate or Jenny on 0411 405335

Come along to support the launch of the new vintage of Shed Red!

Wine Options - Prizes - Fun - Laughs

SEE YOU THERE!
CleanOut Day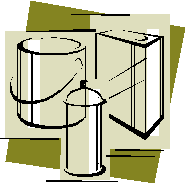 Sat 3rd May Mona Vale Surf Club
Do you know the safest way to dispose of potentially hazardous chemicals such as gas bottles, fire extinguishers, batteries, etc? CleanOut Day is the answer and is on Saturday 3rd May at Mona Vale Surf Club car park between 9am-3:30pm. Click here for cleanout website or call the Environment Line on 131 555 for more details.
Qualified Architect or Interior Designer Required
Lightning Naval Architecture is an innovative ship design company. Our clients are leading Australian and international ship owners and shipyards.
We seek a professionally qualified Architect or Interior Designer.
You may be inspired to design large commercial vessels, including passenger ships and ferries;

You do have a flair for design of both exterior form and interior spaces;

You do have experience in design and material specification for commercial construction projects;

Your experience in commercial projects may be in the hospitality area;

You are proficient in AutoCAD and standard Office software;
If this sounds like you then we can offer:

The opportunity for challenge as part of a talented professional team;

A negotiable salary package for your level of experience;

A pleasant working environment in the Pittwater area;

Flexible working conditions with permanent part-time work a possibility;
If this interests you please call Jennifer Knox +61 2 9979 9815 or send your CV to navlight@bigpond.com .We have posted an advert on Seek however we would be particularly interested in any application from a local resident.
Awards now open for Eco-Champions
Do you know someone who deserves to be honoured for their dedication and service to environmental conservation or sustainability?



Pittwater Council is seeking nominations for the 8th Annual Coastal Environment Centre's Environmental Volunteer of the Year Award.

Jo Tulau, Coordinator of the Coastal Environment Centre at Narrabeen, said that our goal is to increase the community's understanding and appreciation of the natural environment and sustainability, and to provide opportunities for active involvement in being part of the solution.



"The Award is given annually in recognition of outstanding and sustained effort to improve the environment in our local area", she said.

"The nominated person will have demonstrated a special concern and commitment to protecting, enhancing, restoring or conserving our environment through their volunteer activities.

"Activities may include on-ground restoration, working to raise awareness and understanding or advocacy for environmental protection and sustainable living," Ms Tulau said.

The successful award recipient will receive a $500 donation towards furthering their conservation goals.

The awards presentation will take place in early June to coincide with World Environment Day, together with the formal launch of the Council's strategic plan, Pittwater 2020.
Nominating someone is easy. Go to www.pittwater.nsw.gov.au/environment/CEC for a nomination form or call the Coastal Environment Centre on 9970 1675. Nominations close on 15 May 2008.
Lamb and bean stew
Serving size: Serves 4
Cooking time: More than 1 hour
Special options: Kid friendly, Nut free
Favourite flavours: Lamb, Saucy

INGREDIENTS
2 tablespoons olive oil
700g diced lamb (see tip)
1 onion, finely chopped
2 garlic cloves, crushed
1 cup (250ml) passata
1 bay leaf
3 sprigs of thyme
2 x 400g cans cannellini beans,
drained, rinsed
1 tablespoon fresh breadcrumbs
1 tablespoon chopped parsley
salad, to serve
METHOD
1. Heat half of oil in a large saucepan on high. Pan-fry lamb, in batches, until browned. Remove from pan and set aside. Reduce heat to medium and add remaining oil. Pan-fry onion and garlic for 3 minutes, until soft.
2. Return lamb to pan with passata, ½ cup water, bay leaf and thyme. Cover and simmer for 30 minutes, until lamb is tender. Remove herbs. Stir through beans and season to taste.
3. Preheat oven to 220°C. Spoon mixture into a 5-cup ovenproof dish. Top with breadcrumbs and bake for 10 minutes, until golden. Scatter with parsley and serve with salad.