Last week, my friend Anh, a Vietnamese tour guide, showed us (me and the students who were in her Dutch class) around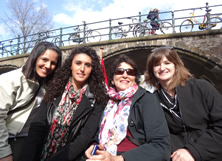 Amsterdam. We were on the train, on a boat, walking in the streets and we ended in a very good Vietnamese restaurant, speaking Dutch all the time!
Everybody had so much fun that we decided to do this kind of thing more often: Dutch Adventures was born!
See the pictures of this Dutch Adventure here. Anh knows so much about Holland (and the rest of Europe)!
You can book Anh for Vietnamese, English or Dutch speaking groups. (Nice idea when you have family coming over?) If you would like to combine a tour with a Dutch Conversation Lesson, you can book Anh and me together.
To know when future Dutch Adventures are scheduled, you can go to my Face Book Page, like the page AND choose the option to get notifications, or look regularly on my home page for the new dates.
These Dutch Adventures are already planned:
AMSTERDAM:
With Anh & me
April 24th, 2 p.m.-8.30 p.m., starts at Bussum Station.
Train, coffee, boat tour, dinner & Dutch conversation.
3-10 participants
€99,95 p.p. all in
Register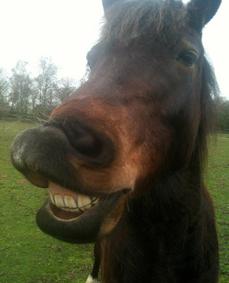 HORSING AROUND
With 2PK (Linda & Asta plus their horses) and me
Meet a horse and discover more about yourself! Experience the power of working with horses. A horse is like a mirror! Horses can teach us the skills that move us beyond our current reality into a greater level of consciousness and connection to all things.
If there is any fear for horses, no worries, we will deal with that first. This training doesn't involve horseback riding. You will work with the horse from the ground. Asta, Linda and their horses will give you a warm welcome.
May 8th 10-12 a.m.
€30,- p.p.
Register

ZAANSE SCHANS
With Anh & me
May 27th, 10 a.m.-3 p.m., starts at Bussum Station.
Train, coffee, clog making demonstration, cheese farm, lunch, windmills & Dutch conversation.
3-10 participants
€99,95 p.p. all in
Register
MEET THE TEAM
With dog Mister, horse Morpheus, me and maybe volunteers Daphne & Anh as well.
Would you like to meet the team behind Learn Dutch Fast? Join me and the rest of my team. Brush Morpheus and walk with Mister and me in the forest while speaking Dutch.
Friday, May 30th.
10-12 a.m.
Free
Register
You can find the "normal" courses here.