If you cannot view this BAP E-Blast correctly CLICK HERE and click on
HAPPY NEW YEAR FROM BROTHA ASH PRODUCTIONS MEDIA! IF YOU HAVE A NEW YEAR'S RESOLUTION LET US KNOW ABOUT IT!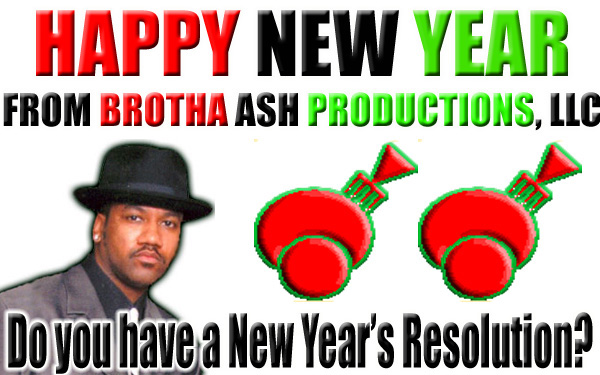 Some of us like to start the new year by starting something new for the year to come or stopping something from the previous year. If you are one of those people, place your New Year's Resolution on our list for all to see and once again, Happy New Year to all of you Brotha Ash Productions Media!!!!

TO LET US KNOW ABOUT YOUR NEW YEAR'S RESOLUTIONS CLICK HERE

WE WILL ALSO PLACE SOME OF YOUR NEW YEAR'S RESOLUTIONS IN THE DEBUT EDITION OF BROTHA ASH PRODUCTIONS MAGAZINE COMING OUT THIS MONTH!!!!