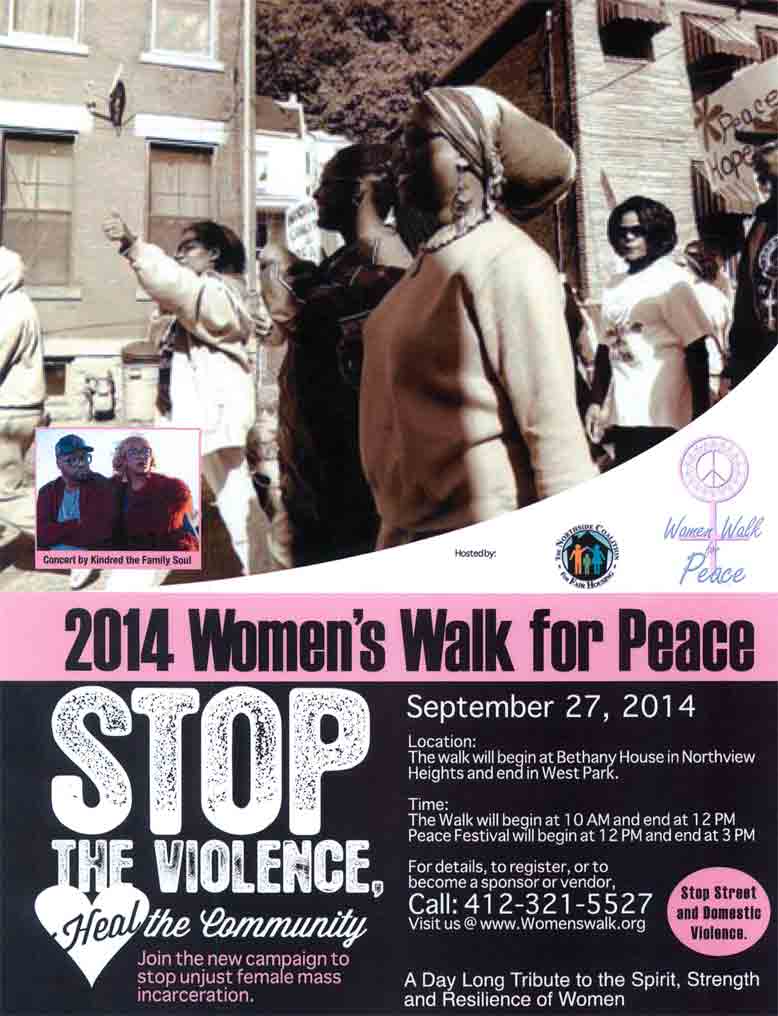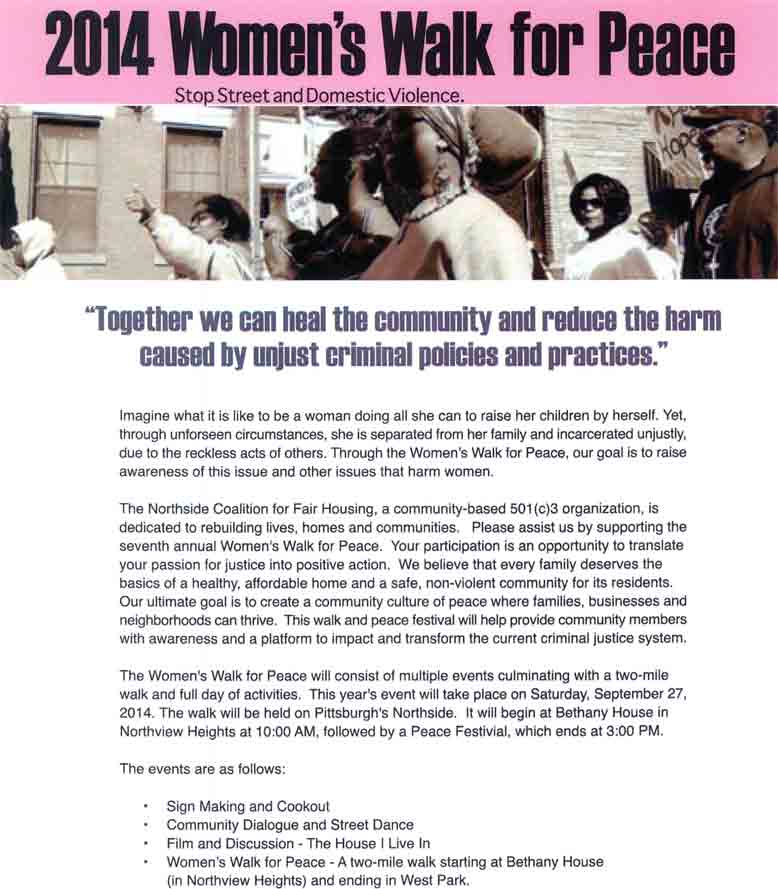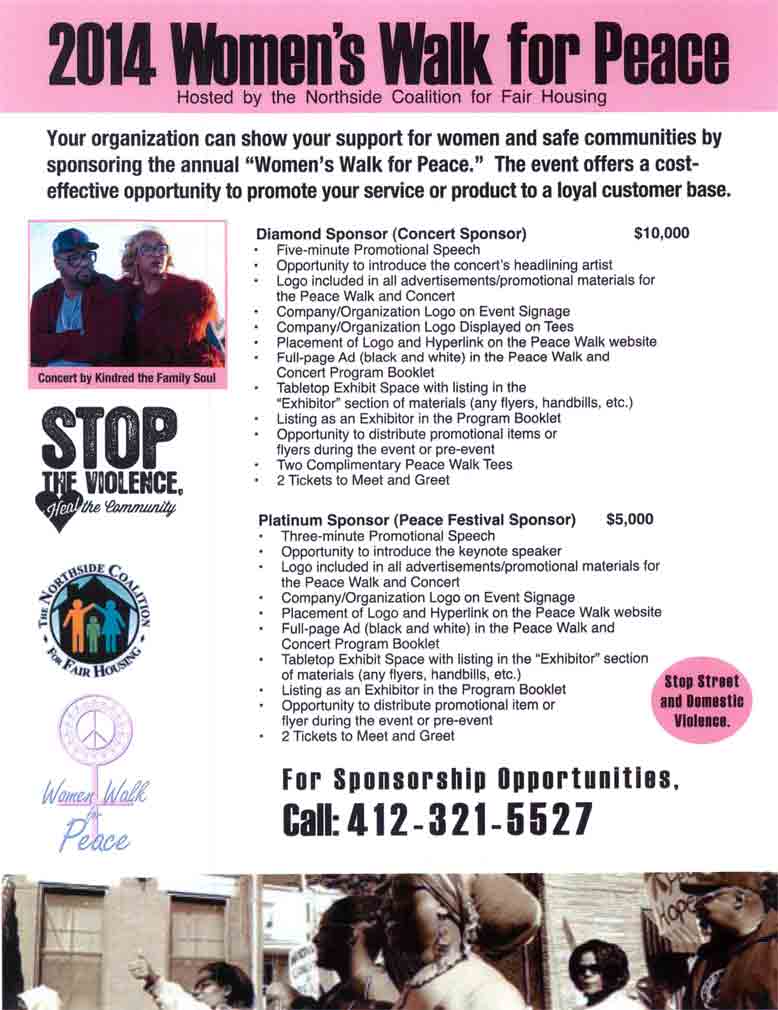 CONCERT BY NEO-SOUL GROUP
KINDRED THE FAMILY SOUL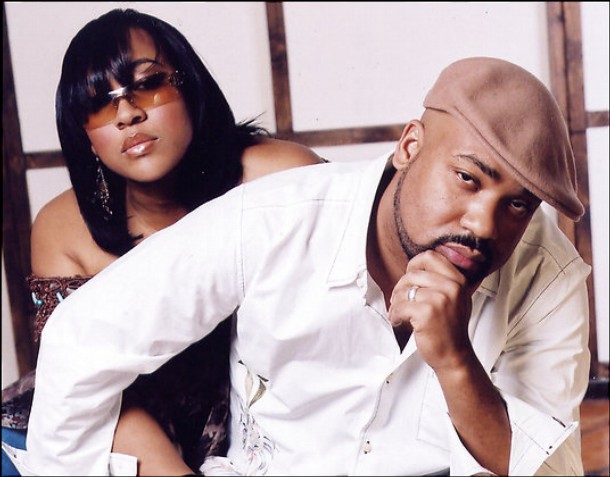 The Northside Coalition for Fair Housing will hold the Seventh annual Women's Walk for Peace on Saturday, September 27, 2014. The two-mile walk will begin at Bethany House in Northview Heights at and end in West Park at 3pm. The Walk will begin at 10 AM and end at 12 PM. Peace Festival will begin at 12 PM and end at 3 PM.
Activities will include:
• Sign Painting
• A Resource Providers Fair
• A variety of vendors (food, clothing, jewelry, etc.)
• Local choirs, singers and poets
This year, the walk will feature Kindred the Family Soul, also referred to as Kindred, are an American R&B, soul, and neo soul duo consisting of the married couple of Fatin Dantzler and Aja Graydon. Signed to Hidden Beach Recordings, Kindred emerged from thePhiladelphia neo soul movement that also includes Jill Scott, who discovered them while the couple was performing at the Black Lily Film & Music Festival.
After two years of work on the CD, Hidden Beach issued their debut album Surrender to Love in February 2003, which included, among others, the songs "Stars" and "Far Away". Their follow-up album was 2005's In This Life Together—its title being a reference to Ossie Davis and Ruby Dee's 1998 book With Ossie & Ruby: In This Life Together, spawning the single "Where Would I Be (The Question)".
The duo were nominated for a Soul Train Music Award for Best R&B/Soul Album, Group Band or Duo for Surrender to Love in 2004 and a BET Award for the BET J Cool Like That Award in 2006. The group's third LP, The Arrival, was released on October 21, 2008.
"The purpose of this walk is to encourage women and their families to take a stand against all types of violence, including domestic violence, gang violence, the unlawful use of guns, and various other violent acts that degrade and destroy our communities," says Ronell Guy, Executive Director, Northside Coalition for Fair Housing. She adds, "The Women's Walk for Peace gives us an opportunity to provide support and encouragement for those who have been victimized by violence or who have family members who have been victimized; and it also provides education and resources on violence prevention for individuals who want to become a part of the solution."
The women, families, and community organizations supporting the walk believe that together we can create a community culture of peace and non-violence based on an absolute respect for human life and human spirit.
For more information, visit www.womenswalk.org or call 412-321-5527.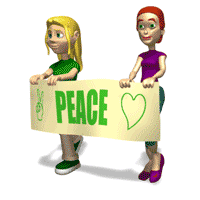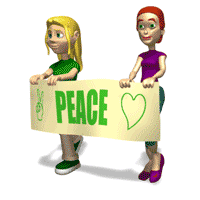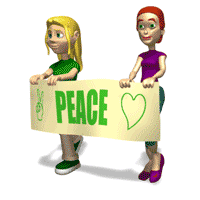 FOR MORE INFO CALL 412.321.5527
OR EMAIL US AT NORTHSIDETENANTS.ORG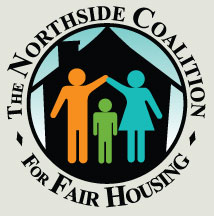 REGISTER FOR WOMEN'S WALK FOR PEACE @www.WomensWalk.org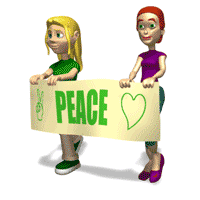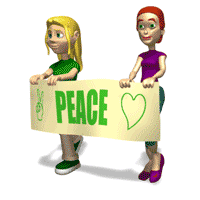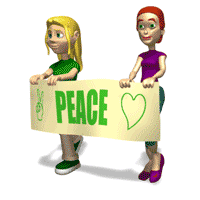 The Northside Coalition for Fair Housing, a community-based 501(c) 3, is dedicated to rebuilding lives, homes and communities.