---
Scotland Island Winter Fire Shed Dinner

British (Royal & Ashes)
Saturday July 20, 7pm
click image to load larger poster
Roast Dinner and Dessert
Vegetarians catered for!
by Men's Cooking Class
Adults $20
Teens 10

Children under 12 $
---
Fire at Cargo Beach left unattended



Last Sunday a gathering was held at Cargo Wharf beach. As the afternoon wore on a wood fire was started in a steel drum on the beach.

While wood fires are always nice to gather around in the winter, they are not so nice when left abandoned after everyone goes home!

Even though there has been a lot of rain and the bush is not very dry, there could have been a gusting Westerly which could have blown sparks up the hill and into the reserve and neighbouring properties. Luckily some folks who had come down to Cargo wharf that evening had noticed the fire burning on its own and put it out.



Please do not leave any fires unattended at Cargo,

it doesn't take much effort to get some water and dump it on the fire to put it out when you go home.

Please be courteous of the neighbours who live nearby. This is a dangerous issue.



---

Local Council Notices

Winners Announced at Local Business Awards





Winners of the 2013 Northern Beaches Local Business Awards were announced at a gala presentation this week at Miramare Gardens Terrey Hills.



Pittwater Mayor Jacqui Townsend said the awards evening showcased a broad range of outstanding businesses in the local area, with winners selected across 32 categories ranging from fast food to fashion to professional services.

The Business of the Year was named as Forrest Marketing Group, a telemarketing and customer service solutions business based in Manly Vale.

The Business Person of the Year was awarded to Sam Madikian from Peninsula Auto Clinic Mona Vale and this year's youth award was taken out by Jessica Hansor from Bennett Property Management located in Warriewood.



Mayor Townsend said that it was the second year that the awards program had included a Sustainability Awards category.





"We are delighted that this year's award went to Pittwater YHA located in the Ku-ring-gai Chase National Park who have demonstrated an ongoing commitment to sustainable practices."



The theme for this year's awards was Everything About You highlighting the interaction between businesses and the community.

Mayor Townsend said local businesses play an important role in building a strong local community and create vital employment opportunities along with a thriving local economy."

"I congratulate all the winners and also thank all members of the community that participated in the voting process," she added.

For details of all award winners visit www.businessawards.com.au

Media contact: Paul William Smith on 9942 2233 or Melinda Hewitt on 9970 1170


---
Pittwater Council is hosting a free Winter Warming Workshop on Saturday 27 July at the

Coastal Environment Centre, North Narrabeen.



The energy-saving workshop runs from 2.30pm to 4.30pm and will focus on how to stay warm in winter without breaking the budget.

Natural Environment & Education Manager Mark Beharrell said with energy costs rising, the workshop will help residents identify where energy is being wasted along with solutions.

Mr Beharrell said that solutions could range from simple low cost ones through to higher cost retrofit measures.

The workshop will provide advice on:

draft-proofing your home
maximising solar gain in winter
using appliances more efficiently
staying warm in winter with reduced energy usage
identifying energy-saving actions to reduce power bills.
"The Winter Warming workshop provides energy-saving tips to not only help you keep warm and save money but will also reduce your greenhouse gas emissions," added Mr Beharrell.

The event is free, however bookings are essential at www.pittwater.nsw.gov.au/cecbookings or call 1300 000 232.

The Coastal Environment Centre is located at Pelican Path, Lake Park Road, North Narrabeen.

Media contact: Mark Beharrell 9970 1368



---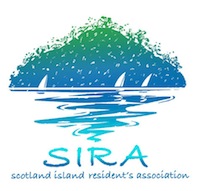 SIRA Notice





Pre-dawn Survey of Church Point Car Park



What do you like to be doing at 4am on a Wednesday morning? Sleeping? Getting ready for work? Comforting a crying child? Pulling the covers over your head?

For SIRA Committee members Sue Dickson. husband Graham and Graeme Crayford, 4am seemed like the perfect time to address their curiosity about the Church Point car park.

How many cars were parked on a normal mid-week evening, when it wasn't a school holiday, not in summer, not a busy weekend, and with no off-shore functions?

In other words, as quiet a time as possible.

The results were surprising. In a period when there was minimal demand on the car park, it was completely full - a total of 283 cars.

94% of the vehicles parked had a Church Point sticker (264 in all). Another 56 cars with Church Point stickers were parked in surrounding roads and outside the Pasadena. All parking spaces in McCarrs Creek Road and Old Pittwater Road were also full.

They repeated the experiment the following Thursday morning at the same time with similar results.

What these early birds showed is that any additional car parking demand is going to overflow directly onto residential streets.

It also suggests that - whilst inadequate - the car park and surrounding streets can just about cope with the parking needs of offshore residents. But the slightest increase will push the fight for a spot - and frustration, no doubt - over the edge.

SIRA has reported these results to Council in a letter which included three requests regarding management issues, and adjustments to current parking arrangements. The letter also raised our significant concern about the future parking impact of the Pasadena redevelopment.

A copy of the letter will be available on the SIRA website soon.



---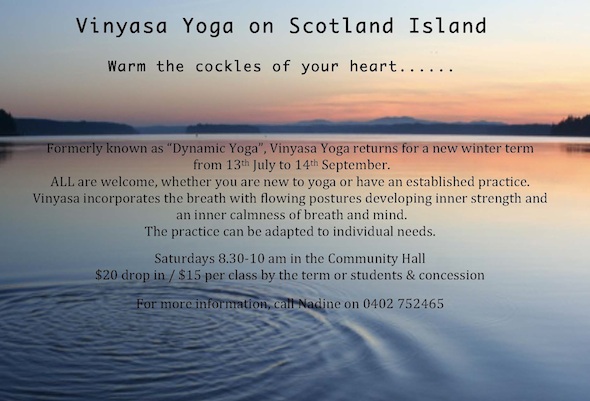 ---
Free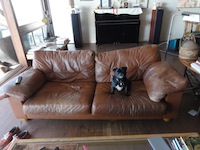 Worn but comfy 3 seat leather sofa
Medium size Westinghouse fridge
Dick Smith set top box
Mike Molloy BSC ACS
http://www.molloydop.com
+61 409121112






---
---
Missed out on a Newsletter?




Go to the archives to download previous notices



A complete set of past electronic newsletters since May 2000 can be found and read at https://ymlp.com/archive_gesgjgm.php


---
The Online Local Contact Guide
Click HERE to load
The views expressed in this newsletter are not necessarily the views of the Scotland Island Residents Association (SIRA), or the Western Pittwater Community Association (WPCA)
---