TONIGHT: PLIGHT OF WOMEN DISPLACED BY CONFLICT
Join Sharon Ekambaram from Lawyers for Human Rights (LHR) tonight where she will speak about the "plight of women displaced by occupation and conflict". She is providing tonight's "Tuesday Night Political Session." These sessions, catering for activists, supporters and members of the public, are hosted weekly at the BDS SA offices (77 De Korte Street, Braamfontein, Johannesburg) and are to encourage information sharing, conversation and strengthening of our capacity. The sessions start promptly at 18h00 and end at 19h30. Tonight's session is a build-up event to the 14th international #IsraeliApartheidWeek. Click here.
DJ SBU & DJ MOTSHIDISI GIVE A SHOUT OUT TO ISRAELI APARTHEID WEEK
This morning DJ Sbu and DJ Motshidisi Mohono hosted visting international journalist, poet and author, Dr Maytha Alhassen on South Africa's popular #DJSbuBreakfast show. Click here for the shout out video.

Alhassen will join celebrated South African poet Natalia Molebatsi at a public conversation and poetry evening titled "Malcolm X and Afro-Palestinian Solidarity." The event takes place at Wits University on Thursday 01 March 2018 at 18h00 (Graduate Seminar Room, East Campus). Members of the media and public are invited to this free event, which is a build up activity to the 14th international #IsraeliApartheidWeek. Click here for event info.
CHURCH AT SITE OF JESUS'S CRUCIFIXION CLOSES IN PROTEST AGAINST ISRAELI POLICY
One of the holiest sites in Christianity, the Holy Sepulchre Church, the site of Jesus's crucifixion and resurrection, has been shut down indefinitely in protest at new Israeli laws likened by Christian religious leaders to Nazi persecution. The Greek Orthodox patriarch joined forces with the Armenian patriarch and the Catholic custodian of the Holy Land to issue a statement attacking what they called "a systematic attack" by Israel and "an attempt to weaken the Christian presence in occupied Jerusalem." Click here.
BDS SOUTH AFRICA

BANK: First National Bank
NAME: BDS South Africa
NUMBER: 62273997943
BRANCH NAME: Rosebank
BRANCH CODE: 253305
SWIFT CODE: FIRNZAJJ
 
BDS SA, is a registered Public Benefit Organisation (PBO) with Section 18A tax-deductible status. This means that any donations made to us can be used to apply for tax exemptions. Kindly send copy of proof of payment to finance@bdssouthafrica.com / 0866664995 for receipt.
BDS MOVEMENT NOMINATED FOR NOBEL PEACE PRIZE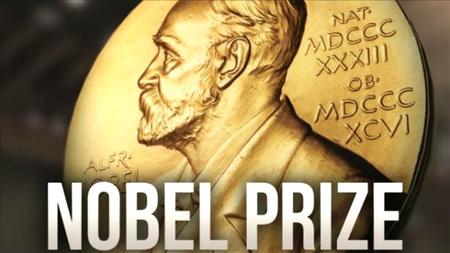 Norwegian parliamentarian Bjørnar Moxnes has officially nominated the BDS boycott of Israel movement for a Nobel Peace Prize. He did so with the support of his party, the Rødt Party. 
In a statement 
Moxnes has explained that:

"As a member of the Norwegian parliament, I proudly use my authority as an elected official to nominate the Boycott, Divestment and Sanctions (BDS) movement for Palestinian rights for the Nobel Peace Prize...
Inspired by the South African anti-apartheid movement and the American Civil Rights movement, the grassroots, Palestinian-led BDS movement is a peaceful, global human rights movement that urges the use of economic and cultural boycotts to end Israeli violations of Palestinian human rights and international law.
The BDS movement has been endorsed by prominent figures, including the former Nobel Peace Prize winners Desmond Tutu and Mairead Maguire. It is gaining support from unions, academic associations, churches, and grassroots movements for the rights of refugees, immigrants, workers, women, indigenous peoples and the LGBTQI community. It is increasingly embraced by progressive Jewish groups and anti-racist movements across the world.
My hope is that this nomination can be one humble but necessary step towards bringing forth a more dignified and beautiful future for all peoples of the region.
Click here for more info
.
Organizations from across the globe have celebrated the BDS movement's Nobel Peace Prize nomination. The American based Jewish Voices for Peace has welcomed the nomination as "wonderful news" and have launched an online petition supporting the nomination of BDS for the Nobel Prize.
Click here to sign the petition.
GOOD NEWS: HONDA MOTO GP RACE CANCELLED FOLLOWING APPEAL FROM JAPANESE BDS ACTIVISTS
Following international pressure from Japanese activists and supporters of the Boycott, Divestment, and Sanctions (BDS) Movement, Honda has announced that the upcoming motorcycle racing show due to take place in Israel has been cancelled.
The event, due to feature rising US motorcycle racing star Joe Roberts, was condemned by human rights groups from across the globe. 
Click here for more info.
ISRAELI PROPAGANDA EVENT CANCELLED AT FRENCH UNIV.
French activists, students and academics are celebrating after a festival to promote Israel was canceled at the University of Lille in northern France last week. Click here.
JOIN BDS SOUTH AFRICA'S EMAIL MAILING LIST
To join BDS South Africa's email mailing list (& receive these newsletters) send a blank email message to alerts@bdssouthafrica.com