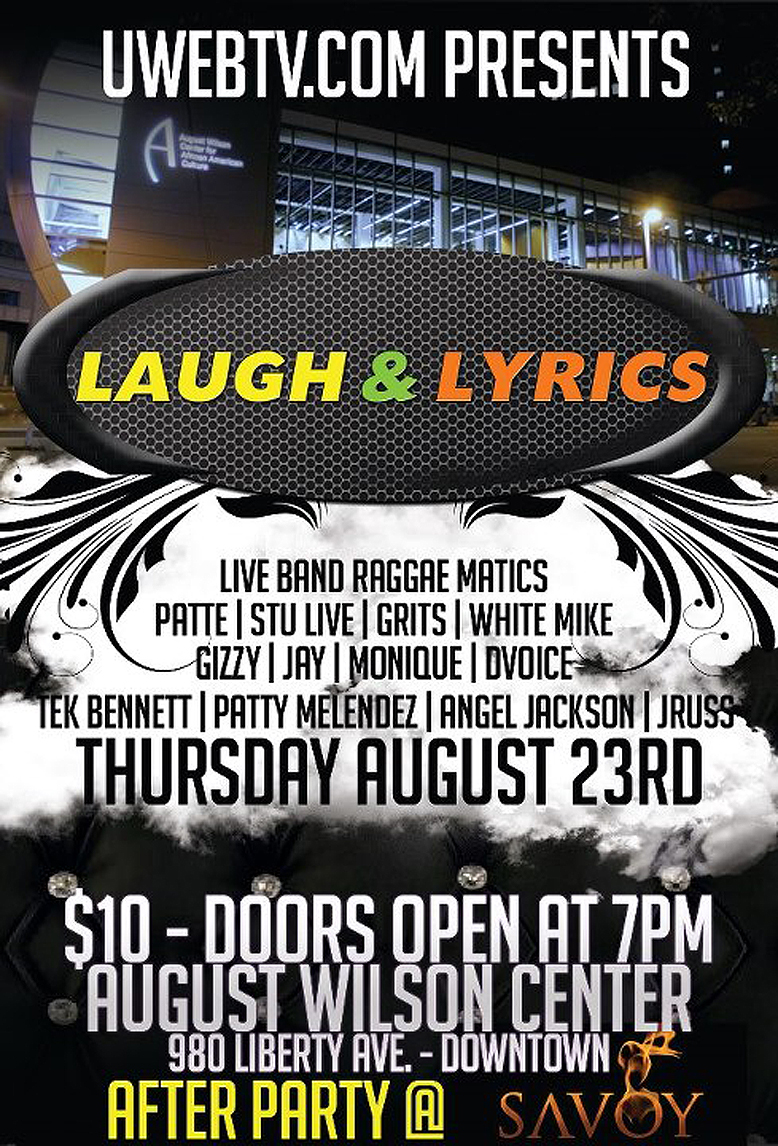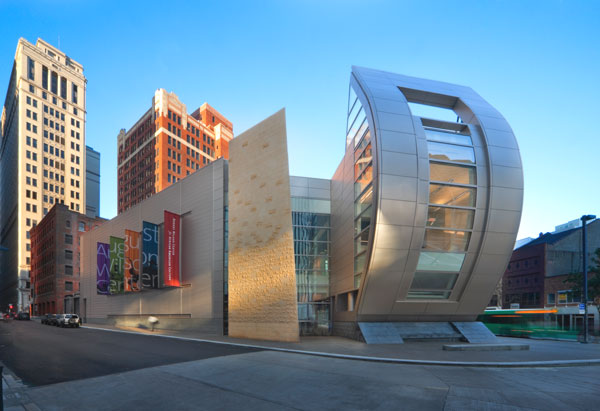 AUGUST WILSON CENTER FOR AFRICAN AMERICAN CULTURE
980 LIBERTY AVENUE, PITTSBURGH, PA 15222
TONIGHT, AUGUST 23RD, 2012 | DOORS OPEN AT 7PM
Check out Laugh & Lyrics Live
RSVP FOR TICKETS | CALL 412.837.9826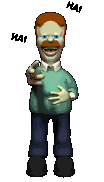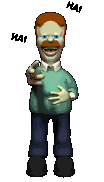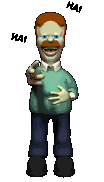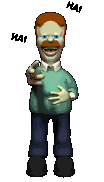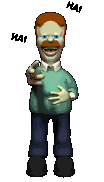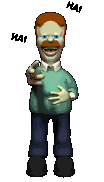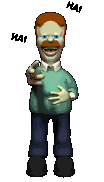 ABOUT LAUGH & LYRICS
Laugh & Lyrics is a series developed by its founders Brett Allen and
Deavon Hammonds intended to expose upcoming stand up comedians and rhythmic talent to a showcase that platforms cutting-edge hip-hop humor and lyrical content all in one place.
Each performer is selected from an independent talent pool, and given an opportunity to take full advantage of a built in audience and gain recognition for their craft they contain. One of the goals of Laugh & Lyrics is to develop hilarious methods to keep our audience entertained from the time they enter their seats until the time they leave. We allow open dialogue for a mature audience to be introduced to our audiences ranging in topics from relationships,
cultural differences, politics, and more.
An evening of music and comedy Hosted by Mike Dean and Howie D Mac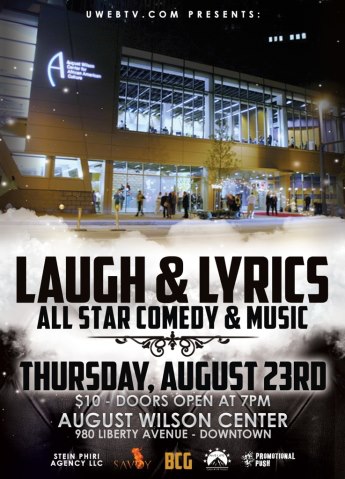 PROMOTION PUSH AND UWEBTV.COM PRESENTS
LAUGH & LYRICS
HOSTED BY MIKE DEAN AND HOWIE D. MAC
AUGUST WILSON CENTER FOR AFRICAN AMERICAN CULTURE
980 LIBERTY AVENUE, PITTSBURGH, PA 15222
TONIGHT, AUGUST 23TH, 2012 | DOORS OPEN AT 7PM
Supported by Savoy, Diverse City 365, Square 1 Radio, BCG, Soul Pitt Media , Brotha Ash Productions, Cash Ave Music, Stein Phiri Agency, Proud 2 Be Local, Popgh.com, Graphvyn, Around Pittsburgh, DMV, Raphead.com, Steelcitylive.com, GDM Media, Ahseiat-inoR, Pink Lady Photography, AND MORE
Laugh & Lyrics is a brand that focuses on introducing up and coming talent to a diverse, professional, performance arena as the August Wilson Center, we direct our attention to entertainment that the city of Pittsburgh and surrounding areas has to offer. Laugh & Lyrics is where comedy and music lives , a combination of humor, spoken word, live bands, neo-soul, jazz, pop, dance, and other rythmic selections.
Hosted by Howie D Mac & Mike Dean ( the dynamic duo )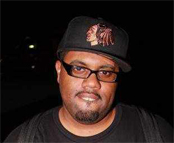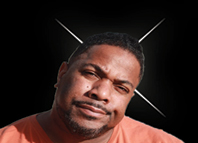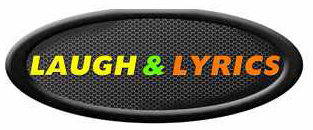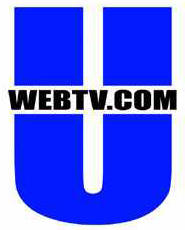 FEATURING
Comedians:
White Mike
Stu Live
J. Russ
Music selections from:
Patte Terrell
D'Voice
Simone Davis
Tek B
Gizzy Art
Gritz Capone
Monique Roberts
Angel Jackson
Patty Melendez
J
For more information on vending and sponsorship contact our team at 404-585.7874.