"

Behrentin Communication - the brand stylists"
Summer
online
Promotion package for young designers
 

 

We are offering young designers and brands our special Summer

online

Promotion

You want to sell your collection and get visitors to your online store.

We help you!

 

contact us for details at

 
 

 

Join us at one of Europes largest Fashion Trade Shows.

CPD Signatures in Düsseldorf

( July 23 - July 25 )

 

You can find us at:

 

Fashion Hall 13

Superiors

Booth 13 J 99

 

and in

 

Hall 14

Complements

Booth 14 G 57

 

Fashion Show Aziza Zina

Sunday, July 24, 3 pm 

 

Fashion Show Dawid Tomaszewski

Saturday, July 23, 5 pm

 

 

 

Free entry via online reservation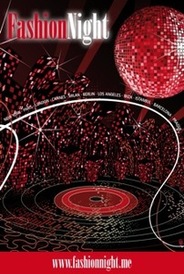 Join the ultimate Fashion Party with Fashion Shows, Live Act and much more in Paris, Milan, London, New York, Ibiza, Barcelona, Cannes.
Meet the Top Designers, Celebrities, Top Models and Fashionistas from around the World. Celebrate Fashion with us and Enjoy Life.
US Star Cindy Gomez performes live
Spanish Top Designer Agatha Ruiz De la Prada
We will do an exclusive backstage tv report about the events for several tv stations.
We offer partnership and showcase opportunities for all shows.
Fashion

Night

Miami   with Planet Fashion TV       
 

JACQUES BERNDORF En Vogue

 

As a Premiere in the Fashion World, we present Germany's best selling crime writer with more the 6 Million sold books, to the world of fashion.

At his 75 birthday we present a special designed event concept where we will merge Fashion with Literature.

Infos at

 

  
We are representing the collection of Spanish Top Designer  

 

AGATHA RUIZ DE LA PRADA

 

Buyers are welcome to contact us for infos and orders.

Brand will be showcased at the upcoming

CPD Signatures in Düsseldorf at our booth stand

 

Hall 14

Complements

Booth 14 G 57

 

Contact us at

 

 

 

 
Best Newcomer Designer of the Month 

 

Aziza Zina

 

is the stunning newcomer from Zurich. After a short period of time, the collection of Aziza Zina received already overvelming critics and is all set to take the fashion world by storm. Meet the designer at CPD Signatures at our booth stand

 

Fashion Hall 13

Superiors

Booth 13 J 99

Fashion Show on

Sunday, July 24, 3 pm

 

   

 
We would like to present to you

 

 iDress by Antje Paul-Kessel

 

 iDress is a new dutch lable that is inspired by high quality materials, colours and light. The inspirational collection by

 iDress is stylish and designed with fabrics that are breathable, skin friendly and prevents allergic reactions.

 

The collection that takes your breath away!

 

Meet the designer at CPD Signatures at our booth stand 

 

Hall 14

Complements

Booth 14 G 57 

Contact us

 

 

 
Frederick's of Hollywood,

 

after 64 years of Hollywood Brand Iconic History, has stepped out, to launch its Swimwear Collection.

Welcome to the sexy new collection of swimwear from the world reknowned Frederick's of Hollywood. The Glamorous, Sultry suits draw inspiration from our legendary lingerie that made us the iconic Hollywood Brand.

Distributors wanted. Contact us at

 

 
 

Cindy Gomez is a US based new pop sensation from the USA. The pioneering Gomez became the first artist to make her debut in a mobilegame, "Dance Fabulous" on N-Gage by Nokia.
Gomez's arrival on the scene, via 40 million mobile handsets worldwide.
Managed by Eurythmics member Dave Stewart with whom she performed for 75000 guests at Europes largest Aids charity event " LifeBall" in Vienna
Cindy has been featured in various publications such as Macleans, Elle Magazine, La Guia, Zink Magazine, Fast Company and will be featured in the music edition of FHM Singapore May of 2011.

Feel free to contact us for bookings at

Thanks for reading,
Behrentin Communication - the brand stylists