Advertise in this newsletter and reach thousands!

List your property or activity!
Add your Event to our Calendar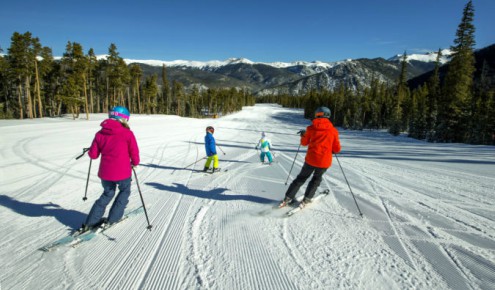 It's March in Colorado, and while bulbs might be popping up in other parts of the country, we are still in winter mode. Historically, March is Colorado's snowiest month, which means lots of powder on the slopes. However, because spring insists on showing us it's on the move, we see bright sunshine and clear blue skies in between heavy snowfall. In other words, the conditions for skiing and other outdoor activities are ideal.
For the many spring-breakers who descend upon Colorado this March, don't be surprised to see locals skiing in tee-shirts or to have friends who prefer sipping pints on a sunny deck to hitting the slopes. Whatever you fancy, March is Colorado's best time for winter fun.

Here are a few things to do this March in Fourteener Country:
Winter Beauty in Colorado's Backcounty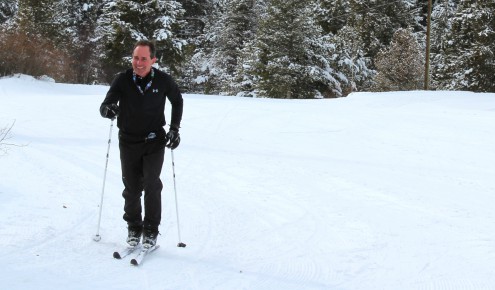 While downhill skiing tends to get most of the fanfare when it comes to winter sports, outdoor enthusiasts should not ignore Colorado's majestic backcountry. 
When snow blankets the ground and rests on trees, Colorado's beauty shines. Nowhere is this better appreciated than on quiet backcountry trails. The Arkansas River Valley is packed with trails for cross-country skiing, snowshoeing, and snowmobiling. And, at varying levels of difficulty, there is truly something for everyone.
A novice cross-country skier should check out the
Mineral Belt Trail
or the groomed trails around Leadville's National Fish Hatchery. For a steeper climb,
Denny Creek
outside Buena Vista gives snowshoers an awesome cardio workout. Snowmobilers love the groomed trails at
Turquoise Lake
, one of the area's most popular areas for fast-paced fun.
Leadville's Wildest Event is Right Around the Corner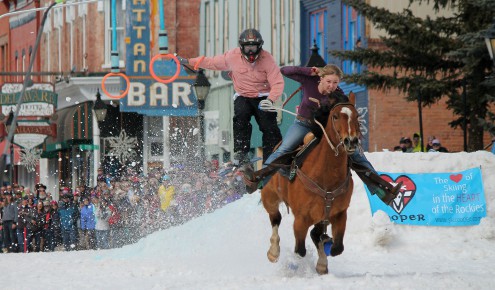 We've reached that very special time of year in Leadville when Ski Joring draws big crowds and great thrills to Historic Downtown. In this iconic event, horses—with their riders—race down Harrison Avenue while pulling skiers who must navigate jumps and spear rings along the way. 
This year, Ski Joring will take place on March 4th and 5th, with the main events taking place on noon each day. Leadville Ski Joring has been going on since 1949 and is one of the premier events of its kind in the country.
Other weekend events include the Harrison Nordic Knockout Sprints, the Mineral Belt Mayhem Winter Mountain Bike Race, and the Leadville Nordic Paintball Biathlon. For more information, visit
www.leadvilleskijoring.us
.
Dinner and a Ski at Tennessee Pass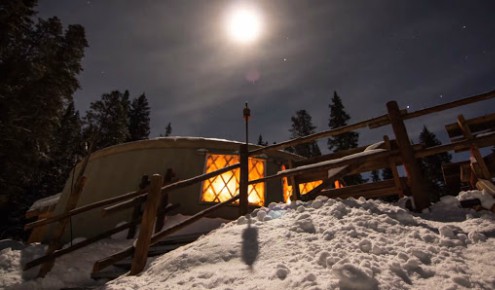 Come to Tennessee Pass for a unique and quintessentially Colorado experience. Located just outside Leadville, the Tennessee Pass Cookhouse invites you to ski or hike one mile to its yurt for an elegant evening of four-course dining in an idyllic backcountry setting.

Check out our 
Facebook page
 for the latest special offers, amazing pictures, and upcoming event information.