Click here to view this email in your browser
Forward this email to a friend


WELCOME MARCH 2021!
from Holden House 1902 Bed & Breakfast Inn
Colorado Springs, Colorado
It's Your Lucky Deal at Holden House!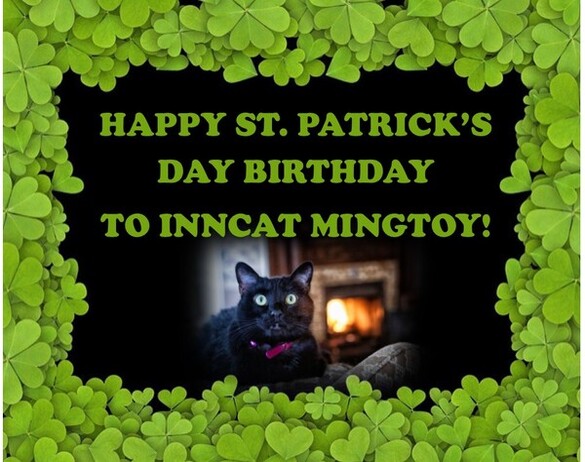 ENTER PROMO CODE: MINGSBIRTHDAY
when Booking Online or via 719-471-3980
only for stays during the month of March
to receive one complimentary breakfast en suite
Romance Package ($20 value)
On March 17th, Our beautiful green-eyed InnCat Mingtoy and official greeter celebrates her 13th birthday. Say "Happy Birthday to Mingtoy" when you make your #BookDirect reservation either at our official HoldenHouse.com website or by calling 719-471-3980 and receive a complimentary breakfast ensuite through March 2021 to help her celebrate the occasion!
Enter the Code: MINGSBIRTHDAY online or mention to your innkeeper when reserving via phone at 719-471-3980.