History Corner
It was on Monday, May 7, 1 770,sailing north from newly discovered Sydney Harbour, that Captain Cook first sighted and named Broken Bay which, he wrote, "was a break in the coastline and appeared to be a bay". Some historians, however, believe that the coastal break he saw was in the vicinity of Long Reef and his chart confirms this idea.
On May 2, 1788, Governor Phillip set out from now named Port Jackson to find the broken coastline referred to by Cook. He was unable to find it but entered the great inlet which he took to be Broken Bay and this name has been associated with it ever since. At its entrances stands (or really, crouches) Lion Island, so named for its resemblance to the king of beasts. The island contains approximately nine
hectares and was reserved for "public recreation" on April 21, 1933. It was originally known as Elliot Island or Eliot Islet and its highest point is 73 metres above sea level.
One of the great views of the Sydney area is from West Head, the first headland of Broken Bay leading to the Hawkesbury River. At its zenith the land is known as Commodore Heights and the area leading to it is Lambert's Peninsula, an area of 238 hectares. Both places were named after Commodore Lambert, Captain of the H.M.S. Challenger, a sleek three-master with a soaring bowsprit which patrolled Australian waters between 1866 and 1870. Challenger Head, another spectacular headland, at the entrance to Cowan Creek, was named after her. The earliest record of this naming appears on an Admiralty chart of 1866. Lambert's Peninsula, running from West Head to the militaristic sounding Flint and Steel Point in Pittwater in the south, was originally granted to William Lawson in 1834 before it was resumed in 1866.
Leicester Warburton
NEXT MONTH: The Story of "The Chase"
Cartoon of the Month

(click small calendar to download)

Download a full version of this months calendar, ready for printing - click the calendar image above.
Scotland Island Rural Fire Brigade now online

The SIRFB now has a beautiful web site, where all manner of interesting information can be found. The purpose of the site is to increase it's community presence and communication in order to get more people involved with fire brigade issues, whether they be social or fire fighting issues. There is an events calendar, news of the training schedule, and a comprehensive history of the brigade. Why not give the site a visit? Click here to connect!
SI Rural Fire Brigade provides help for those with Storm Damage

During the recent sever storms, the Scotland Island Rural Fire Brigade were active helping residents with storm damage. The South side of the island and some of the Eastern homes had considerable storm

damage to trees and dwellings and the volunteers from the brigade were there with their chain saws and their expertise to help. Just another example of why we all should support our Rural Volunteer Fire Brigades who do so much in Summer AND Winter. Well done to Graeme Richmond and the boys and girls of the brigade. We are very, very grateful.
Avalon Computer Pals - training for seniors
Learn to use a computer, email friends and family, surf the Internet, edit your photographs and lots more. We offer easy introductory learning for absolute beginners or those who already have some basic knowledge but would like to know more.

Spend one pleasant hour per week in a relaxed and friendly environment with a volunteer teacher, learning at your own pace and at a very modest cost.
Only one or two learners per teacher. Each learner has the use of a computer.
To enquire about joining us, ring Derrick Davey 02-9918-6752

The Church Point Car park - Thieves Paradise
This from another reader.......
I empathise with 'Concerned Resident' (below) about the car park break-ins, particularly since I was also broken into again last week.

In 7 years of living here, my small older model car has had the driver's door lock picked and repaired 3 times; a window smashed; spare tyre stolen from under the floor; front hub caps taken; front park lights removed; aerial and wipers each broken.


The first time something happened I went to Mona Vale police station and they didn't want to know. In fact, they were so rude and dismissive that I've never reported anything since.

Do you think we could use this Newsletter to compile a dossier of our collective community losses?
This might then be sent to the Minister for Police, the media, or wherever appropriate to get some action.



The police should be doing a spot check circuit of the car park at least twice a day. Yes?

Best - Concerned Resident No. 2
Editor's Note: If you would like to view or add comments about your experiences with local thieving and car robberies, add your message by visiting our 'thieving' blog by clicking here or going to http://www.blognow.com.au/pon/ (To read posted comments, click the link 'comments'. To add your comments, click 'Post Comment' & choose 'anonymous'. Remember to type in the numeric code shown at the bottom of the message before saving)
Assistant Events Coordinator - 35th Birthday
Mona Vale Library

An exciting voluntary opportunity has arisen in the library for a creative and energetic person to assist with the coordination of events for the library's 35th Birthday in September, 2007.


Events will run throughout the whole month of September and each week will be themed. Week 1 is 'Music, movies and memories' and will include a music concert, a writing competition and an intergenerational project. Week 2 is Brain Teaser, to include a high school debate and Friday night trivia quiz. Week 3 will focus on poetry and drama. The final week will include the mayoral reception and a family fun day. All monies raised throughout the month of September will go to the children's hospital at Westmead.

I am seeking someone that can commit to at least 1 day per week and will be available throughout July, August and September.

Essential Criteria

" Ability to work on own initiative
" Team player
" Highly effective written and verbal communication skills
" Flexible approach to work
Desirable Criteria

" Experience in events management
" Computer literacy
" Design skills
If you are interested in this position please contact Heather on Tel: 9970 1614 OR email me at heather_thomson@pittwater.nsw.gov.au
Change to Church Point Bus Arrangements
The peak hour E86 service between Church Point and the City is going Pre Pay only from next week - 25 June 2007. (So are the E87, E88 & E89 services.)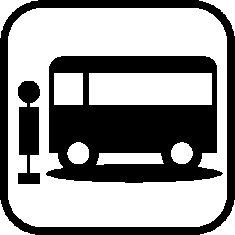 I asked one of the Sydney Buses staff handing out the brochures how people at Church Point are meant to get tickets. He said that apparently the shop at Church Point is going to sell them, although he didn't know where single fare tickets would be available. Although I haven't checked this with the shop.
...from a reader
Baked rice custard
Serving size: Serves 6
Cooking time: Less than 60 minutes

From the June 2007 issue of Australian Table magazine.
INGREDIENTS

2 tablespoons short grain rice, washed
2 cups (500ml) boiling water
3 eggs
¼ cup (55g) sugar
3½ cups (875ml) milk
1 teaspoon vanilla extract
15g butter
freshly grated nutmeg
METHOD

Preheat oven to 160°C. Grease six 1-cup ovenproof dishes. Cook rice in boiling water for 12 minutes, until tender. Drain and spoon into prepared dishes.

Whisk eggs and sugar in a bowl until pale. Stir in milk and vanilla. Pour into dishes, dot with butter. Sprinkle with nutmeg and bake for 35 minutes, until set. Serve.
General Vegetation Cleanup on Scotland Island
Residents of Scotland Island are reminded of the general cleanup of Vegetation on the island in the week commencing July 16th 2007. Please note the special conditions for picking up vegetation
"Vegetation: Maximum of 2 cubic metres. Branches to be a max. of 1.2m long, 75mm thick, tied with twine. Place loose vegetation in firm sided containers. No plastic, nylon or Hessian bags. No untied branches, cardboard, polystyrene or foam boxes
Peninsula children have no excuse to be bored
July school holidays with Pittwater Council's Kids on the Coast Holiday Program.

A range of activities aimed at children aged 5-12 years based on exploring and caring for our coastal environment are on offer. Each activity costs $15 per child and take place at the Coastal Environment Centre (CEC), Lake Park Road, North Narrabeen, (along Pelican Path on the shore of Narrabeen Lagoon)
Activities are:


• Monday 2 July, 1pm-3pm: Ocean Care Games & Art (7-12 years)
• Thursday 5 July, 10am-12 noon: Shells (5- 12 years)
• Thursday 5 July, 12:30pm-2:30pm: Dragons Under The Sea (5-12 years)
• Friday 6 July, 10am-12 noon: My Friend The Frog (5-12 years)
• Monday 9 July, 10am-12 noon: Something Fishy (5-8 years)
• Tuesday 10 July, 10am-12 noon: Scavenger Hunt (7- 12 years)
• Tuesday 10 July, 12.30pm- 2:30pm: Flying High Kite Making (7-12 years)
• Friday 13 July, 10am-12 noon: Creepy Crawlies (7-12 years)
• Friday 13 July, 12:30pm-2:30pm Reversed Garbage (7-12 years)

The Kids on the Coast Holiday program is available at www.pittwater.nsw.gov.au and can also be obtained from the CEC by phoning 9970 6905.

Bookings for all activities are essential by contacting 9970 6905. As most activities are held outdoors, please ensure children wear appropriate clothing and sunscreen.