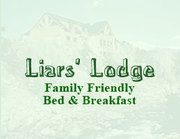 Stay 3, Get 1 Free
(the 4th night is on us).
Offer good May 1 - June 30.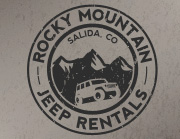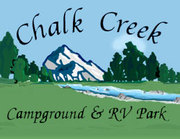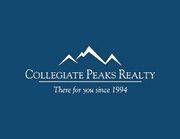 Advertise in this newsletter and reach thousands!

List your property or activity!
Add your Event to our Calendar
From your "Colorado's Best Deals" Email Announcements subscription.
May marks the official kick off to summer in Fourteener Country. The river continues to rise as do the lakes and ponds. Kayaking, rafting, fishing, mountain biking, and hiking are on the minds of locals and visitors alike. How will you make the most of your spring?
Here are a few of the things coming up in May.
Caddis Festival Banquet & Auction

The Collegiate Peaks Anglers chapter of Trout Unlimited annual fundraiser is just around the corner. There will be lots of fun for everyone, so be sure to bring your family and friends! Items that don't sell during this year's online auction will be rolled over into the live auction at the Caddis Festival. 
Date: May 2nd
Time: 5pm
Location: Chaffee County Fairgrounds
Reservations: contact Barbara Plake, 719-395-0478; bplake@unl.edu
Tickets: $25 in advance and $30 at the door. Youth tickets are $15 for ages 15 and younger.
Collegiate Peaks Trail Run
This is Chaffee County's longest race! Choose from either a 25 or 50 mile race. The course takes place east of Buena vista on scenic and historic Midland railroad grade and trails in the Fourmile Recreation Area. There is over 2,500 feet elevation gain in each 25 mile loop.  
Sponsored by the Buena Vista Optimist Club.
Location: Start and Finish are at the Buena Vista Community Center
Whitewater Winter Music Series
presents Leadville Cherokee
Join us for the last show of the Whitewater Winter Music Series with the much anticipated, Leadville Cherokee! They are an alternative rock band from Leadville, Colorado, just up the road from Buena Vista! Their style incorporates a variety of important musical genres and tones that range from, but are not limited to, rock, reggae, bluegrass, jam, folk, funk, hip-hop, alternative, and blues. 
$10 suggested donation at the door to support the Whitewater Winter Music Series fundraiser to benefit the Buena Vista Whitewater Park!
Date: May 2nd
Time: 8-11pm
Location: Eddyline Restaurant at South Main
PaddleFest is the highly anticipated, interactive and hands on paddling event of the year created to prepare you and your family for the next season of on water adventures. The event also raises funds and awareness for the Boys and Girls Clubs of Chaffee County (BGCCC) and the Buena Vista Optimist Club.
PaddleFest offers a variety of FREE Gear Demos at the Town Pond and at the South Main River Park. There are also several low cost or free workshops at the Town Pond. Please note, there is a $5 donation required for these events and demos.
PaddleFest is 93% kid friendly. Bring the entire family!
Location: East Main Street, Town Pond, Arkansas River, SouthMain
If you haven't checked out the high-flying, freestyle action of the BV Kayak Rodeo, be sure to come out this year! Many of the best freestyle kayakers from around the world will showcase the cutting edge of freestyle at the Buena Vista Whitewater Park in South Main.
As one of the first freestyle events on the Colorado circuit, the BV Kayak Rodeo has become a festive and exciting kick off to the Colorado season for spectators and competitors alike. The BV Kayak Rodeo will be the centerpiece of PaddleFest 2015 with the pro classes competing Friday (prelims) and Saturday (finals).

There will also be an OPEN or Amateur Class component to this year's competition on Saturday May 24th from 9am -12pm. All ages and levels are welcome.
Dates: During PaddleFest, May 22-23
Location: Arkansas River in SouthMain, Buena Vista
Bluegrass on the Arkansas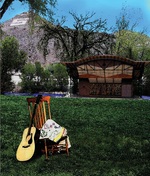 Near the headwaters of the Arkansas River - in Salida, Colorado - you will find a delightful venue for your holiday weekend and an opportunity to enjoy bluegrass music, food, drink and fun for all ages. Bands will perform Saturday evening starting at 6:00 p.m in the Riverside park and then on Sunday starting at noon. The Salida Rotary Club serves food and drinks as a fundraiser to help the youth of our community in the form of vocational and scholastic scholarships.
Location: Riverside Park, Salida
Trace Bundy - Live in Concert
Trace Bundy must be seen, not just heard. His music is poetry in motion, using harmonics, looping, multiple capos, and his unique banter and stage presence to deliver an unforgettable live concert experience. Listening to his intricate arrangements is one thing, but seeing the fan-dubbed "Acoustic Ninja" play live confounds even the most accomplished music lovers as to how one person can do all that with just two hands and ten fingers.
Tickets: $15 in advance or $18 at the door
Location: Salida SteamPlant Theater

Check out our Facebook page for the latest special offers, amazing pictures, and upcoming event information.