Contents
ISA student competition - entries due Feb 27, 2016 via email
Keynote announced for ISA Hamilton Tradeshow: Internet of Things (IoT) for Manufacturing


Save the Date: ISA Hamilton Expo Tradeshow: Tues, March 22, 2016

Exhibitors - still time to book a table-top display, online sign-up available


Save the Date" ISA Hamilton Golf Tournament: Fri, May 27, 2016

Volunteers needed to help with ISA Hamilton!

ISA Student Competition: Making an "Automated Shut-off Valve"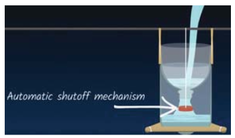 The ISA Chemical & Petroleum technical division (www.isa.org/chempid) is holding an online "Engineers Week" competion for students to make a "shut-off valve" that can turn off at a setpoint, when transferring material from one plastic water bottle to another. See the competition flyer.

Submitting the Design.
To enter the contest – you must submit the following items by sending an email to isa.ChemPID@gmail.com by February, 27th, 2016.

A sketch (hand drawn or computerized) of the final design of your flow control system with all parts/materials labelled.

A 1-minute video (or less) showing your flow control system completing the challenge of transferring the material and shutting off.

Your entry form – See attached
Entries are due via email to isa.chempid@gmail.com by Friday, Feb 26, 2016.

Reminder that in Canada, we have an annual "Engineering Month" that is held each March. Visit the website for more information: http://www.nem-mng.ca
ISA Hamilton Expo Tradeshow - Tuesday, March 22, 2016

ISA Hamilton is pleased to announce that the keynote for our 2016 Expo Tradeshow will be a talk entitled "The Internet of Things (IoT) for Manufacturing" presented by speakers James Taylor and David Jirku. James is a 10 year veteran of the automation sector who works for Rockwell Autoamtion. David has been active in the field of networks and cybersecurity for the past 17 years with Cisco Systems.
The Internet of Things (IoT) for Manufacturing
James Taylor, Business Devlepoment Leader, Connected Services – Rockwell Automation
& David Jirku, Consulting System Engineer, Internet of Things – Cisco Systems
The
Internet of Things
(
IoT
) is the network of physical objects or "things" embedded with
electronics
,
software
,
sensors
, and connectivity to enable objects to collect and exchange data. The Internet of Things allows objects to be sensed and controlled remotely across existing network infrastructure, creating opportunities for more direct integration between the physical world and computer-based systems, and resulting in improved efficiency, accuracy and economic benefit.
How does this apply to me in my manufacturing facility?
Over the years there has been an increasing need for more information to be extracted from manufacturing control systems; and to have this information distributed to more people within an organization in order to make business decisions. This coupled with ever-changing computer operating systems and security concerns had put a strain on the traditional infrastructure design of control systems.
New designs leveraging modern technologies are allowing for more visualization into the systems allowing for real time data to be viewed remotely on mobile devices. The new designs also greatly reduce the maintenance involved day to day as well as making future upgrades seamless.
This discussion will review the traditional vs modern designs highlighting the technologies used and the benefits realized. Realizing these benefits today has become known as the internet of Things.
James Taylor is an Automation Professional with extensive experience in Operations Technology (OT) initiatives and solutions. His last 10 years have been spent in a technical sales leadership capacity providing business and technical consulting to Global Manufacturers with an emphasis on ROI analysis, implementation strategies and technical architectures designed to improve operations and maximize business value. A leader and contributor in consultation, design, management and implementation of a variety of network infrastructure projects for Industrial Control Systems (ICS) within industrial automation and critical infrastructure environments. His industry standards and compliance experience includes ISA95, ISA99, various IEEE and ISO standards and Converged Plant wide Ethernet (CPwE). James currently holds a "Business Value Analyst" certification and "Advanced Internet of Things – Industry Expert" specialization from Cisco Systems and is pursuing his Global Industrial Cyber Security Professional (GICSP) certification from the SANS Institute.
David Jirku is a 17-year Cisco Canada veteran, and an active 16-year CCIE. In his technical pre-sales roles, Dave has worked to support both large Service Provider and Enterprise accounts across the country, specializing in in core routing & switching technologies, with a focus on next-generation MPLS, Metro Ethernet and Core Enterprise networks. For the last two years, Dave has been a Consulting Systems Engineer in the Internet of Things group focusing on products and solutions for connecting the previously unconnected and driving network convergence outside of traditional IT.
ISA Hamilton Expo Tradeshow - Tuesday, March 22, 2016

ISA Hamilton will be holding it's annual trade show on Tues, March 22, 2016 starting at 9:00am at the RBG in Burlington Ontario.The day will feature a keynote address, a technical speaking program, and exhibitor booths from a wide range of automation suppliers.
As always there is no pre-registration required, and all attendees are treated to a catered lunch and door prizes.
Royal Botanical Gardens
RBG Centre – Main Exhibit Hall
680 Plains Road West
Burlington, Ontario
Free parking on site! Free Lunch! Door Prizes!

Come and learn about the products and services from over 50 local automation suppliers. Show includes a instructional program with technical presentations on a variety of automation topics.
Keynote Address starts at 9:00am
Exhibit Hall Hours 10:00am to 5:00pm

ISA Hamilton Expo - Still Some Exhibitor Spots Left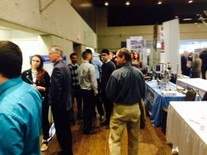 There are still a few exhibitor spots left for our 2016 ISA Hamilton Expo. Don't delay, so you make sure to get a spot. Table-Top Booths are priced at $650 each.
Book & pay online using a credit card via our new
website
.
Save the Date: ISA Hamilton Golf Tournament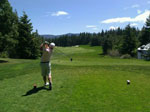 Our 2016 ISA Hamilton Golf Tournament will be taking place on Friday, May 27, 2016. 12noon tee-off
Our golf tournament will be taking place at Chippewa Creek Golf Club, which is about a 15 minute drive from Hamilton (via Hwy 6 south or Upper James Street). The tournament is played in foursomes with "best ball" in the Scramble Format, plus a few interesting house rules for fun.
Registration will open in January. Stay posted for information in our next eNews!
New this year! We are now able to accept both Online and Credit Card payments. Check out our website for details!
Call for Volunteers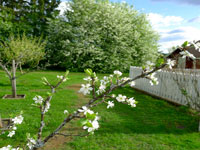 ISA Hamilton is looking for a few additional volunteers to help us run our programs. In the past couple years, we had a few of our long-time exec members step back when they retired, so we are looking for some fresh blood. Like what we do as a section? Please consider offering a few hours of your time each month to help us with our expo, golf tournament, student programs, and dinner meetings.
Running our local ISA section does not take a lot of work, but it helps if we can spread it amongst a few more volunteers. Interested? Please contact our section president Brent Killins at (905)-812-2247 or president@isahamilton.com

Thanks for reading,
ISA Hamilton
You are receiving this message because you opted in to receive messages from ISA Hamilton Section.
ISA Hamilton is a non-profit Canadian association for automation professionals and a local section of the ISA.