NEW HORIZON THEATER, INC.
W E B E I M E
Written and Directed by Layon Gray
September 28th - October 1st, 2023
The Public's Helen Wayne Rauh Rehearsal Hall
621 Penn Avenue, Pittsburgh, PA 15222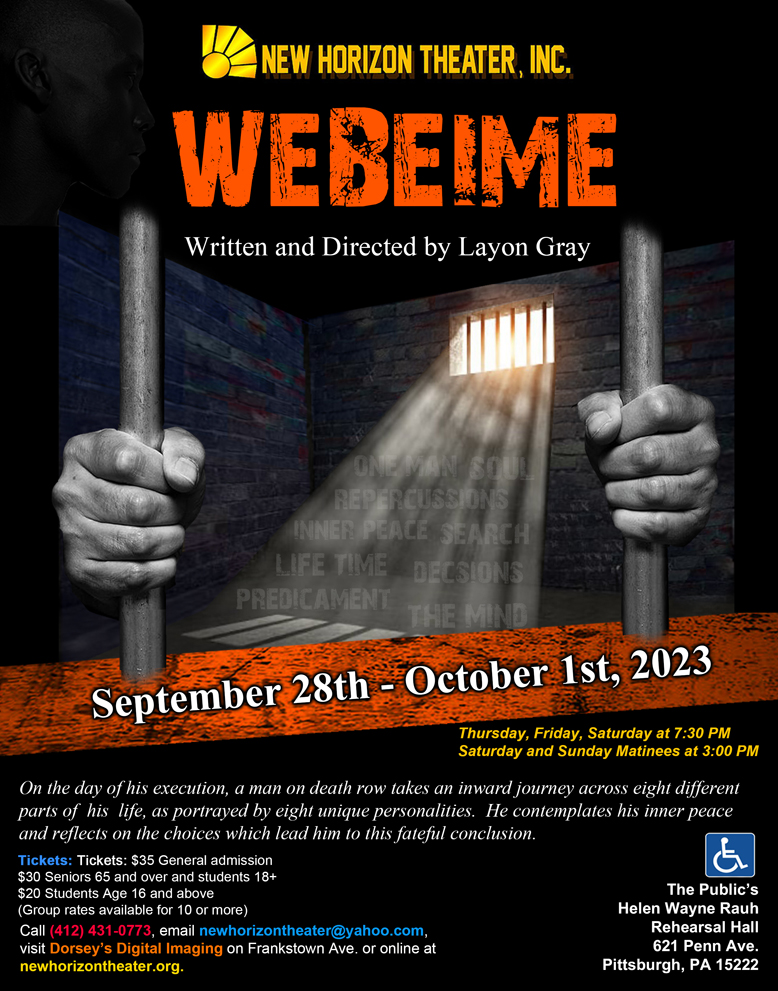 Thursday, Friday, Saturday at 7:30 PM
Saturday and Sunday Matinees at 3:00 PM
On the day of his execution, a man on death row takes an inward journey across eight different parts of his life, as portrayed by eight unique personalities. He contemplates his inner peace and reflects on the choices which lead him to this fateful conclusion.
TICKET INFORMATION
$35 General admission
$30 Seniors 65 and over and students 18+
$20 Students Age 16 and above
(Group rates available for 10 or more)
Call (412) 431-0773, email newhorizontheater@yahoo.com
visit Dorsey's Digital Imaging on Frankstown Ave. or online at
newhorizontheater.org.