Toi Let is a new artist on Adrian Recordings but not new to the world. Everyone with fine taste have heard their surf-grunge before. Now they are back with a new single, that happens to be a powerful cover. Complete with Malmö-feeling-DIY-brilliant video.
Title: Give Me Back My Man
Label: Adrian Recordings
What: Digital single taken from their upcoming new EP
File under: Indie guitar swing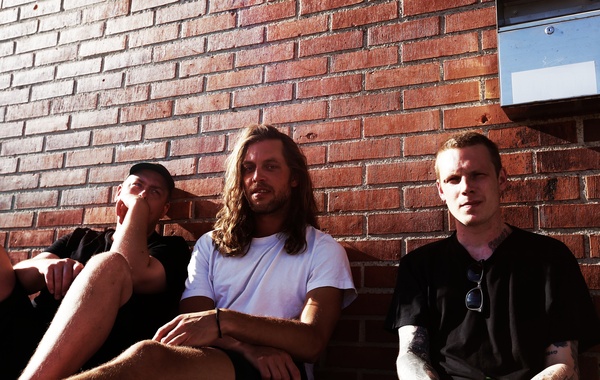 Three Malmö-based musicians hailing from Sandviken, a slacker mentality, and DIY.

Toi Let consists of Markus Johansson, Niklas Wennerstrand and Marcus Norberg, all three also known from YAST, Nightmen, Marcus Norberg & The Disappointments and several other Malmö bands. They released their first single as Toi Let in 2013 on Rundgång Records, and can probably through that be counted as the founders of the genre surf-grunge. After an ep and two further singles they released the album "The Essential Toi Let" in 2017.
Now they are back with the single "Give Me Back My Man", which is a cover of The B-52's song from 1980. Featuring on the track is Kalle J (Kalle Jönsson) on lead guitar and synth. The track is taken from an upcoming EP that is released in collaboration with electronic label Spazio Records. But is this electronic? No it's the modern way.
https://www.icanguarantee.com/tune-of-the-week-toi-let-give-me-back-my-man/
https://hymn.se/2020/08/18/videopremiar-toi-let-give-me-back-my-man-theb-52s-cover/
ALICE BOMAN ALEXANDRA BERGER ANDREAS TILLIANDER BITCH HAWK BJÖRNS VÄNNER BOEOES KAELSTIGEN DAVID & THE CITIZENS DAVID FRIDLUND DEN SVENSKA TYSTNADEN DMITRY FYODOROV DÖDEN EDDA MAGNASON EMIL JENSEN FAMILJEN HENRIC CLAES HEY ELBOW JONAS LUNDQVIST LAAKSO LATELY LA LA MARCUS CATO MARCUS NORBERG AND THE DISAPPOINTMENTS MEDBORGARBANDET MF/MB/ OLD POIZON_SW3 PRINTER RA SHARIF SHE'S WILD AGAIN TONIGHT SURF PHILOSOPHIES SVART KATT THE BEAR QUARTET THE FINE ARTS SHOWCASE THIS IS HEAD ULF STURESON VED YAST NEED FOR SPEED BO MEHR BOB HUND SPUNSUGAR TOI LET WHOMSOEVER