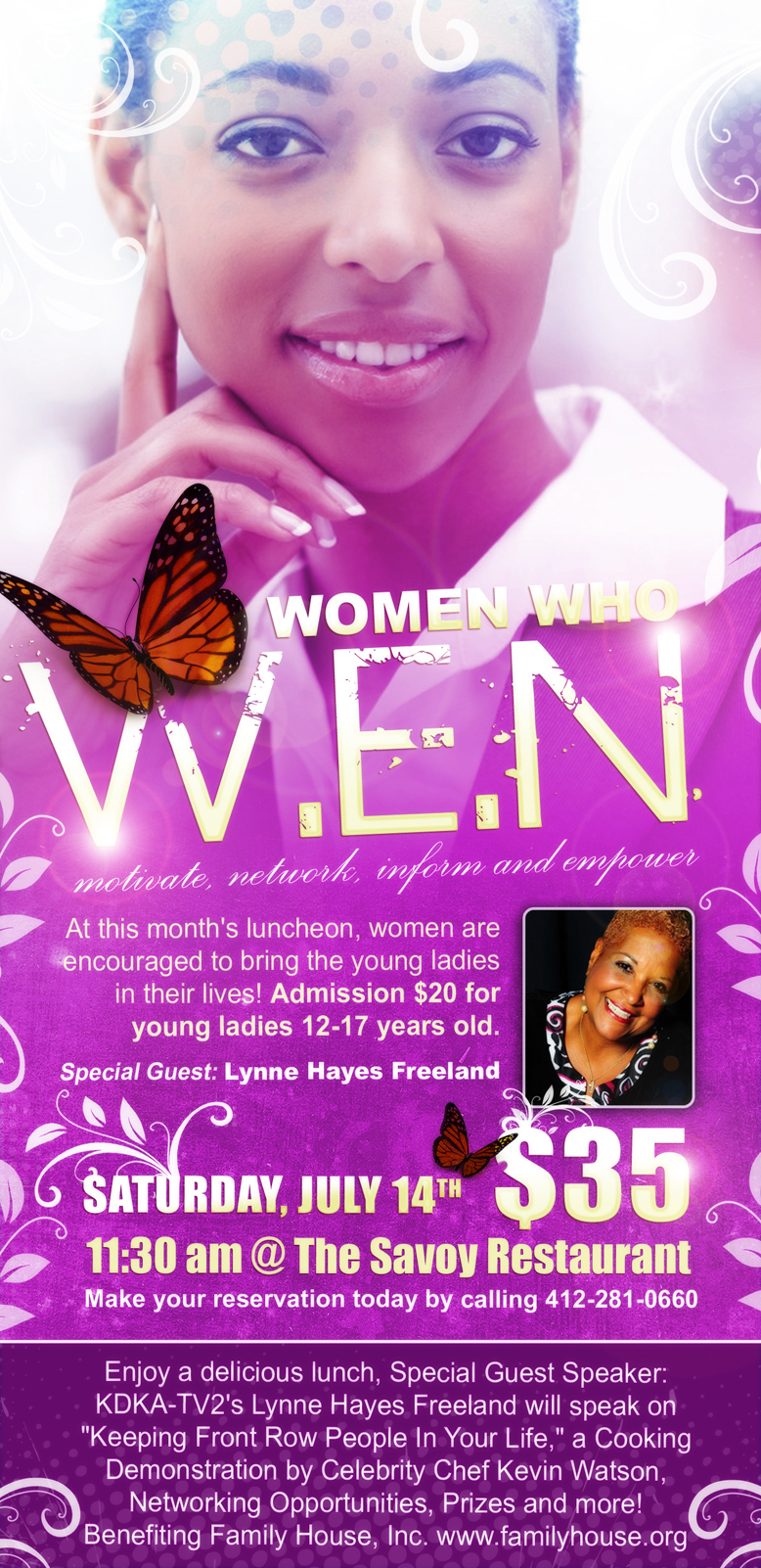 WOMEN WHO W.E.N.
MOTIVATE, NETWORK, INFORM AND EMPOWER
HOSTED BY LYNNE HAYES-FREELAND
SATURDAY, JULY 14TH, 2012 AT 11:30AM
THE SAVOY RESTAURANT | 2623 PENN AVENUE, PITTSBURGH, PA 15222
At this month's luncheon, women are encouraged to bring the young ladies in their lives.
Admission $20 for young ladies 12-17 years old.
Special Guest:
Lynne Hayes Freeland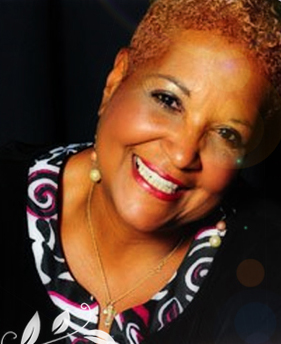 Enjoy a delicious lunch, Special Guest Speaker:
KDKA-TV2'S Lynne Hayes Freeland will speak on
"Keeping Front Row People In Your Life", a Cooking
Demonstration by Celebrity Chef Kevin Watson,
Networking Opportunities, Prizes and more!
Benefiting Family House, Inc. www.familyhouse.org
SAVOY RESTAURANT
EXPERIENCE THE GOOD LIFE!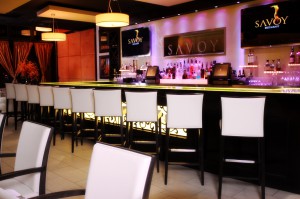 PITTSBURGH'S NEWEST RESTAURANT FOR THE CHIC AND SOPHISTICATED
2623 PENN AVENUE, PITTSBURGH, PA 15222