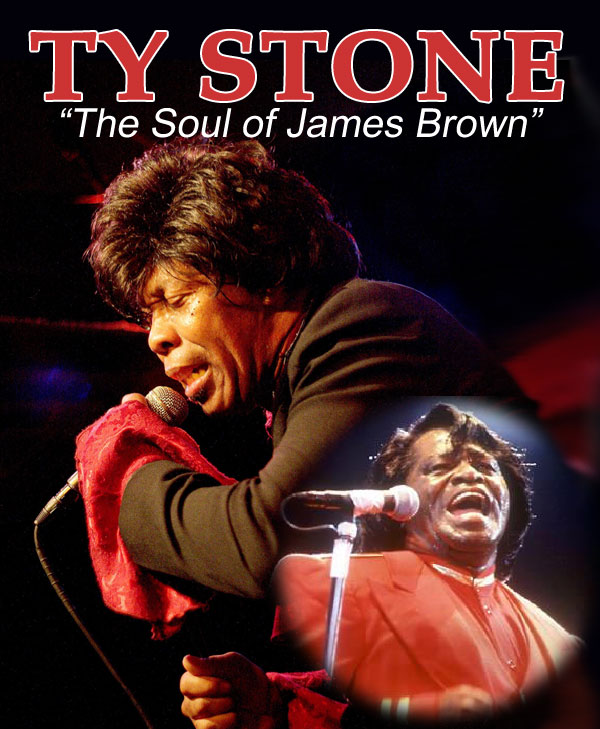 Ty Stone, America's greatest James Brown tribute artist, finds the soul of James Brown in this authentic tribute to the Godfather of Soul Music. He honors the world's greatest entertainer in a spectacular production as dazzling and elaborate as James' own performances.
His soulful vocals, feverish dancing, wardrobe and unique rhythmic style is perfectly duplicated in this show. From an electrifying band reminiscent of the James Brown Famous Flames and the JBs to the go-go girls--this is a premier show.

Ty Stone's "The Return of James Brown Tribute"
has sold out throughout the United States.
His performance will convince you you're actually watching James Brown 'live' on stage singing many of his hit songs such as This Is a Man's World, Try Me, Night Train, Living in America, Soul Power, Sex Machine, I Feel Good, Super Bad and more!
Click here to check out the commercial!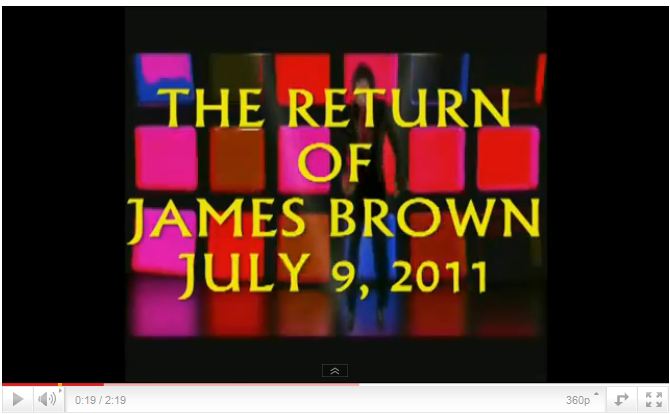 Click here to "Like" our Facebook Page and get updates,
play James Brown Trivia and win free tickets!

Ticket Prices:
General Admission $25.75
VIP $50.75 (Includes a Private Post Reception)
Only 50 VIP tickets are available!
For VIP Tickets Call 412.377.4681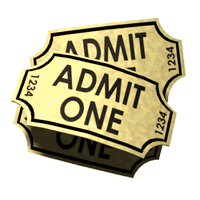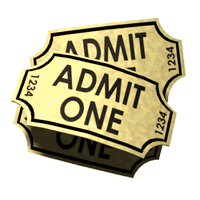 Tickets available in advance:
Donald Patterson 412.377.4681
Dorsey's 412.731.6607
The Attic 412.821.8484
Stedeford's Records 412.321.8333
Tickets available by phone: 412-456-6666
Tickets available online: www.pgharts.org
For sponsorship opportunities contact Donald Patterson
at 412.377.4681 or email dantessoul@aol.com.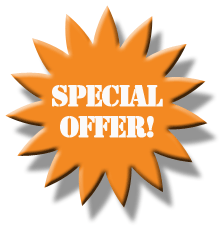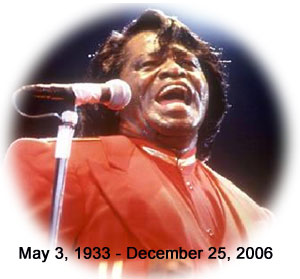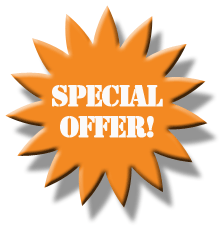 ** SPECIAL EARLY BIRD TICKET OFFER **
In honor of James Brown's birthday (May 3, 1933)
On May 19, 20 and 21, tickets will be
Buy One Get One! Call 412.377.4681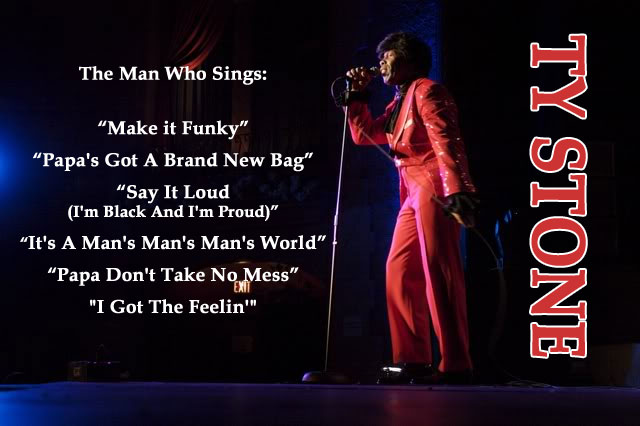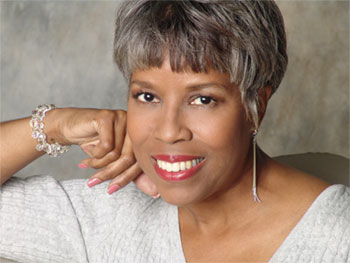 Mistress of Ceremonies:
Debbie Norrell

Debbie Norrell wears many career hats. She is a professional actress with credits that include community theatre, television, radio and feature films. A polished professional emcee and keynote speaker, Norrell shares her story of surviving breast cancer and "Breaking the Chains of Debt and still getting your shop on."
As the creator of the "Goodwill Hunting Tour" this best dressed woman loves a bargain and features "cheap thrills" often in the New Pittsburgh Courier.
She began modeling professionally in the Pittsburgh area at age fifteen. Modeling led to a passion for fashion commentary. As such Norrell has added color commentary to hundreds of fashion shows for more than 30 years.
An extensive resume includes hosting "Talk Back with Debbie Norrell" on WAMO; the flagship station of Pittsburgh based Sheridan Broadcasting Company. Norrell also has served as News Anchor and Public Affairs Director on Smooth Jazz, 104.7, WJJJ, as a recent member of Toastmasters International Norrell walked away with six trophies during her first year of competition.
Currently Debbie is the Lifestyle Editor for the New Pittsburgh Courier. During the day you can find her at Elan Financial Services as a Client Trainer, assisting financial institutions throughout the United States with their ATM and debit card portfolios.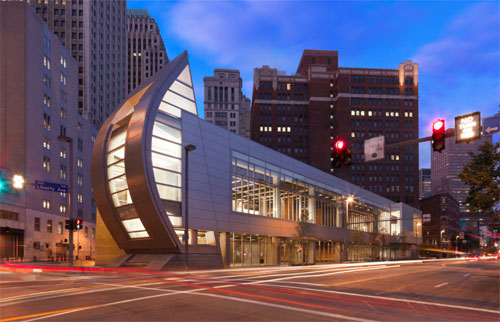 @ August Wilson Center
980 Liberty Avenue * Downtown Pittsburgh's Cultural District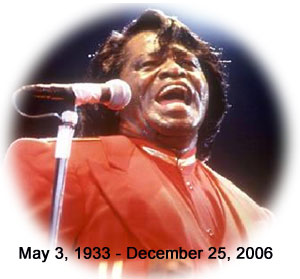 We are proud to announce that Ty Stone the Soul of James Brown
will be appearing with his band, Just Soul, as part of
Pittsburgh's Next Generation of Music Legends concert series
...the spirit of James Brown returns!

This presentation is made possible through a generous grant from Highmark Blue Cross Blue Shield to increase community accessibility to the August Wilson Center.
SPONSORS:


Afro American Music Institute (AAMI)
www.afroamericanmusic.org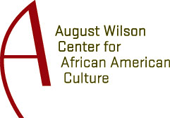 August Wilson Center
www.augustwilsoncenter.org





Mon Media
www.monmediasite.com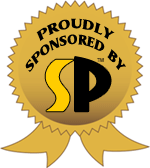 Soul Pitt Media
www.thesoulpitt.com


Click here to "Like" our Facebook Page and get updates,
play James Brown Trivia and win free tickets!