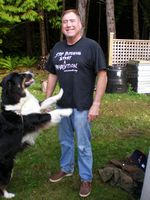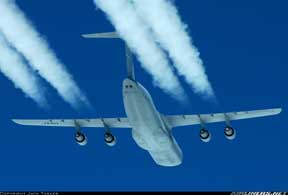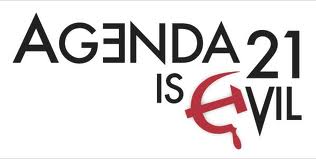 John Hammell of IAHF on the Air Saturday 10 AM-11 AM Pacific Time (1pm-2pm Eastern) Please tune in at
Emergency Broadcast!!

All Americans are in serious danger as the collectivist, eugenics agenda that has trampled freedom in the communist world is being rapidly thrust upon us by an out of control totalitarian government which thinks it has the right to dictate to us regarding our personal health care decisions.

"Obamacare"

is intended to bankrupt and finish off America so we will be merged into a global totalitarian state run by the UN.
Obamacare has nothing to do with health care. It is all about unionizing millions of hospital and health care workers, and adding 15,000- 20,000 new IRS agents (who will join government unions)
Obama doesn't care that giving free health care to 30 million Americans will add trillions to the national debt. What he does care about is that it cements the dependence of those 30 million voters to Democrats and big government. Who, but a socialist revolutionary would pass this reckless spending bill in the middle of a depression?
Obama is clearly a communist agent, a total traitor. He poses a huge threat to literally all of our freedoms as a total tool of the UN and Bilderberg Group. Unless we all band together, we will lose our access to vitamins and minerals within the therapeutic range, to the most effective dietary supplements, to all alternative treatment modes and to all of our most cherished freedoms.

IAHF ON THE AIR SATURDAY JUNE 30 FROM 10 AM- 11AM PACIFIC,
I will be on the air

tomorrow Saturday, June 30 from 10 AM- 11AM Pacific (1PM-2 PM Eastern)

time with host Darren Weeks on Coalition to Govern America We will be discussing the Supreme Court Obamacare ruling and other health issues.Please tune in and call in! Please urge more people to also!

With the 5-4 vote that forces Americans to buy government mandated so called "health insurance" America has just been destroyed by traitor John Roberts whose judgement may have been impaired by epileptic medication which causes mental slowness, forgetfulness, and other cognitive problems according to radio show Michael Savage.
With these votes opposing Arizona's right as a state to defend their borders against illegal immigration, and the determination that the government can force Americans to buy insurance under the threat of being fined based on it's right to levy taxes, America has ceased to exist, we have no more borders, there is no more rule of law, our constitution has just been trampled by Marxist traitors, and all of us must arm ourselves and prepare to fight for our God given unalienable rights, including our right to ingest the dietary supplements and food of our choice.I am a member of Oath Keepers, and encourage you to join. Urge your whole family to, and your friends and neighbors. There is safety in numbers!

We must fight against the collectivist effort to crush our nation and force us into a Global totalitarian state run the by UN which is run by eugenicists intent on culling the human herd and forcing Codex vitamin restrictions on the masses blocking our access to vitamins and minerals within the therapeutic range, and to the most effective dietary supplements.
THE NOVEMBER ELECTION HAS BEEN RIGGED VIA SCYTL AND ROMNEY IS A TOOL OF THE BILDERBERG GROUP- A SUPPORTER OF UN AGENDA 21
Former congressman Tom Tancredo wrote this excellent expose of SCYTL, the Spanish firm that will be counting the vote from 900 US jurisdictions, including 14 complete states, parts of 11 others plus the military vote with no back checking possible at the precinct level. Run by former executives of Goldman Sachs, Obama's biggest campaign contributor in the last election, SCYTL has the ability to perpetrate election fraud with ease, and nothing is being done to stop it.
Please read Tancredo's article and mass forward it to your Senators and Congressman and tell them you are angry as hell about this obvious hijacking of America, and you are demanding oversight on this obvious fraud. Bev Harris of Black Box voting warns us that the only way to counteract election fraud caused by SCYTL is to monitor what takes place at the polls by active monitoring and videotaping Might be simpler to just arm yourself and prepare for war, this country has been hijacked!

The South Carolina attorney general sent a letter to the Justice Department outlining that results were tabulated privately, which is against State Law. The Ron Paul campaign complained loudly about election fraud in South Carolina where over 900 people who were later found to be deceased had cast ballots.
CHEMTRAILS TO INCREASE AS NWO MOVES INTO HIGH GEAR & MORE AMERICANS GET WIND OF UN AGENDA 21 AND FOLLOW ALABAMA's LEAD IN BANNING IT
Both houses of the the Alabama State legislature unanimously passed legislation banning UN Agenda 21 flipping the bird to UN bureaucrats just in advance of the Rio Plus 20 Conference in Brazil that also turned out to be a flop. Using buzzwords such as "sustainable" "smart growth" "social justice" and others, it is very good to know that people world wide are starting to see through this criminal "green agenda".
Alabama has driven a stake through the heart of the UN vampire with a simple 3 page document that reaffirms due process rights to protect private property. We must pass similar legsilation in all 50 states to defend America from it's planned UN destruction. Kansas, Texas and Tennessee are mulling over similar legislation.
Lord Monkton breaks down what happened at the Rio Plus 20 Conference here.
In Alex Jones interview with Lord Monkton we can see video footage demonstrating the massive hypocrisy of the organizers of the Rio Plus 20 conference where they had runway models, caviar, champaign, and where they bathed the iconic statue of Jesus Christ that overlooks the City of Rio in a green floodlight. These are clearly "watermelon" ecologists- green on the outside, RED on the inside. They don't give a damn about anyone but themselves, and they want you microchipped and DEAD!

CHEMTRAILING TO INCREASE AS NWO GOES INTO HIGH GEAR
WITH THEIR GENOCIDE AGENDA-

DEFEND YOURSELF WITH SULFUR!!
As the UN runs scared, as more and more states pass legislation emulating Alabama's banning UN Agenda 21, we can expect Chemtrailing to sharply increase as our would be masters seek to cull our numbers and to turn us into non reproducing Androids via DNA changes from nano fibers in the chemtrails.
We are not defenseless! We can fight back against UN tyranny and Codex! Please tune in the show Saturday
June 30 from 10 AM- 11AM Pacific (1PM-2 PM Eastern)

time with host Darren Weeks on Coalition to Govern America
We will be discussing the Supreme Court Obamacare ruling and other health issues.Please tune in and call in! Please urge more people to also!
and please forward this to friends, family, neighbors, coworkers! There is safety in numbers! Anyone can sign on to the IAHF list for free!!