Bitter Creek Candle Supply, Inc.  Newsletter 

 

_________________________________



Call Toll Free:  1-877-MELT WAX

 



"Where Creativity Flows!"
 

 

 

 

 

 

 

 

The Holidays have arrived!  

Take advantage of these great deals by receiving .5oz of any of these

Choose from the following fragrances:

*Buttercream Crunch (WYW)

*Buttery Ginngerbread (WYW)

*Lavender & Sweet Basil (WYW)

*Lemongrass & Star Anise (WYW)

*Mango Macadamia Nut (WYW)

*Pineapple Mangosteen (WYW)

*Sweet Potato Pecan Pie (WYW)

*Vanilla Grapefruit (WYW)

*White Plum Chutney (WYW)

*Wild Mountain Berry (WYW)
 More capacity for your favorite wax melts!

Sale ends Monday, November 30th at 11:59pm cst!

 

 

 

 

 

 

 
 

 

 

 

 

 

 

 

 

 

 

All Gel Tones and Soapberry Dyes

 

November 30th at 11:59pm cst!

 

 
A NEW Fragrance

has arrived! 

Due to numerous requests, we have added 

Black Cherry

(BCS Original)

Try this wonderful fragrance today!

Sale ends Monday, 

November 31st

at 11:59pm cst!

 

 

 

 

 

 
 

 

 

 

 

 

 

 

 

 

 

 

 

 

 

 

 

 

 

 

 

 

 

 

 

 

 

The following BCS Original

$2.00

off per lb. this month!

*Choose from the following fragrances:

 




 

 

*Banana Blast

Ripe bananas with a hint of tropical coconut!

 

 

 

 

 

 

 

Creamy, rich New York cheesecake with a hint of graham cracker crust! A truly fattening fragrance!

 

*Dewberry

A delightful blend of Mulberry and Honeydew Melon that will knock your socks off! This one is always a winner!

*Fresh Blueberries

Juicy, freshly picked summer blueberries... just what your breakfast is calling for!

 

*Honeydew Melon

This melon has just the right ripeness, with the perfect blend of sweetness and tang - a great refreshing summer fruit.
 

All online orders of $50 or more are automatically entered each month to

win $10 in BC Bucks!

*Holiday Closings!*




Bitter Creek Candle Supply, Inc.  will be closed

 

on

*Normal business hours will resume on Monday, Nov. 30th.

The entire Bitter Creek staff would like to wish you a safe and

Happy Thanksgiving!

 

 

 

 

  

 

 

 
Do you have a creative and original "Tip of the Month" to share? Send it in to
Tips@candlesupply.com
and you could
Win $25 in BC Bucks!
***Must enter code "NOV
15" into the comments section of your shopping cart (not the coupon code box)!  Discounts will not be automatically calculated by the cart on these sales, but will be calculated by our office and reflected on your invoice.
Sales end Monday, November 30th at 11:59 pm!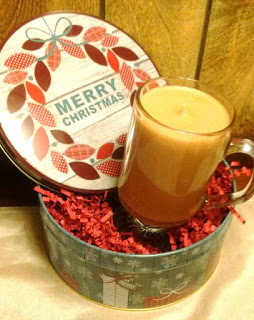 Check out our new blog post
BCS Original Fragrances! 
on the
BC Blog!
New posts are added frequently, so check back often!

As always, we appreciate your patronage and look forward to being of service to you!