America's Rubber Stamp Paradise since 1991!
Through April 30th, just enter
when you view/edit your cart
and get Free Shipping on your order
EXCEPT Wood Mounting Blocks
.
be sure to check out our 200 new stamps released
Now's the time to stock up on lots of great deals!
Sale runs through Midnight PDT,
April 30th and is good Worldwide.
FOUR STEAMPUNK TAPES!
when we had it two years ago...
Now we have FOUR different
2" wide tapes for your creative fun.
Just click on the picture above
to order these fun tapes.
Steampunk Man. Booklet and Can by Lyneen Jesse
Member VLVS! Design Team.
Thrilled to see some Viva Las Vegastamps!
on the RubberStampmadness Summer Cover
by Anne Schuster... and check out our ads
on the Inside Cover and with the Steampunk Section!
Thanks to Sandra Strait and Rebecca Parsons especially
as well as those who submitted artwork for the ads.
If you want to know more about Zentangling,
Sandra Strait has posted a wonderful tutorial
on the Viva Las Vegastamps! Blog.
And order your Summer RSM from Viva Las Vegastamps!
when it comes out in May or subscribe at the RSM Website.
This Summer's issue features artwork
as well as how-to features
making 3-D Pyramid Dolls,
improving the Composition of artwork
and creating fancy frames.
The possibilities are endless in each 84-page issue.
Plus, your art can be included in an RSM issue, too!
The last page in each issue provides information on how to make that happen.
And if you DO get your art in RSM and Viva Las Vegastamps!
is credited for the stamps used, we'll give you a credit
for our Online or Retail store!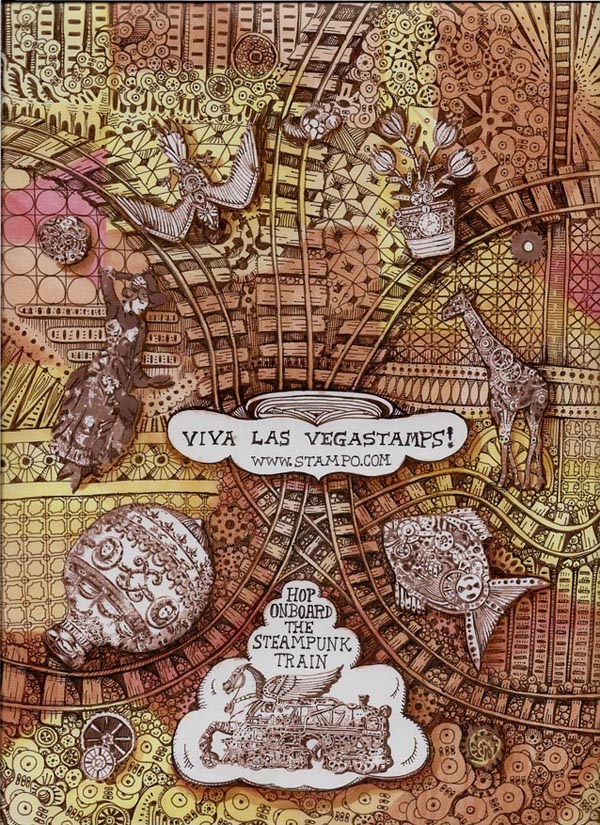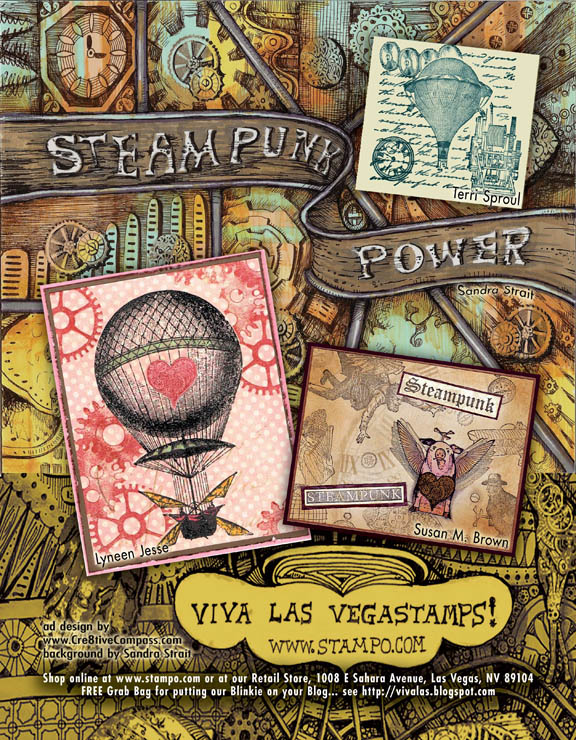 Challenge Theme for April
is "Earth Day"... post a link to your card
on the Viva Las Vegastamps!
win a $25 Gift Certificate!
at the top of the Blog now
which provides all the details.
Card by Sandra Strait on Viva Las Vegastamps! Blog
join the fun... lots of new