Editorial:

Welcome to 2009. Beautiful Pittwater is alive with visitors enjoying our wonderful waterways and our pleasant weather.

Meanwhile our famous Dog Race was a triumph again this years with even more people - more dogs and more boats as well as coverage on Channel Seven News the following evening! I even had an email passed on to me from a Mexican visitor that had heard about the race and made a point of being here to see it.....she was so impressed she wrote to our former editor and sent a couple of photos which you can see them below.

During the coming months I plan to start up an online photo album featuring Offshore images. The idea is to capture and document Offshore events, and this unique environment we live in, and have them available for readers to browse. If any of you have images you would like to contribute please send them to me. Why not start with some more images from this years Dog Race or Carols at Carols ? Or, if you have an idea for a photographic theme let me know and we'll see what we can do. I look forward to your suggestions.

Have a wonderful New Year and best wished from the Editor and all the SIRA volunteers.


---
---
Cartoon of the Month

Download a full version of this months calendar, ready for printing - click the calendar image to the right →
---
Scotland Island Children's Centre - Scotland Island




JOB OPPORTUNITIES




Scotland Island's established community-run Childcare Centre is seeking more staff due to expansion in 2009.





Small centre, attractive salaries, great children, wonderful staff and a beautiful location





CHILDRENS CENTRE DIRECTOR


We are seeking a Director to work 20 – 35 hours / week. Flexible work arrangements available. Must have a diploma or equivalent



CHILD CARE WORKERS


Seeking enthusiastic, experienced Child Care Workers (qualifications preferred but not essential). Providing high quality care with a professional attitude



MAINTENANCE / HANDY PERSON


We need a handy person to carry out regular maintenance jobs and the occasional fix it to keep the Centre in great condition



VOLUNTEERS


Can you spare an hour or two to lend a hand (weekly, monthly) help staff, get involved with the kids and the community ie. cooking, gardening, story telling always welcome

Car parking and ferry transport provided

For more information contact:
Lizzie Hazelwood 02 9999 6871
or Lhazelwood@ozemail.com.au

---
Dog Race



Comments from an international visitor....


Thank you very much for writing me back with the time. I went to the race and had a great time! You guys are awesome organizing such a crazy nice thing! Now you can say that international visitors come all the way from all around the world to see this race: Like me from Mexico!
I attach some pics from the day! See you next year! Ana Lucia




---
Dance Classes On Scotland Island
The booking for the Community Hall has been confirmed for the Dance Classes starting on Saturday 31st January morning.

If your child is interested and willing to attend ballet and modern dance courses.

Please contact me on 04 20 59 16 06 or you can email me at sophie_szabo@hotmail.com

For further information please "CLICK" the following: the complementary information and the registration form



Many thanks and best wishes, Sophie

---
Kindy Gives Back

The Kindy has been the grateful beneficiary of many donations over the years, and SIOCS is happy to announce that it is passing on this goodwill to others in need.

The good quality toys, books and bric-a-brac left over from the Kindy Spring Fair are being donated to NSW Refugee Health. Each year, some 4,000 people who have experienced persecution or other serious human rights abuses settle in New South Wales. Common refugee experiences include torture, war or civil unrest, the loss of family and friends through violence, and prolonged periods of deprivation. These experiences can have major implications on health status and the delivery of health care. The NSW Refugee Health Service was set up by the NSW Department of Health in 1999 to help meet some of these challenges. Clinic and home visits are organized. A NSW Refugee Health representative said: "The refugees obviously have minimal money for necessities and often many children to support; so these items will be well received. Thank you."

http://www.refugeehealth.org.au/

The Kindy team would like to pass on this thanks to the community and wish everyone here goodwill in this festive season too!



---
Solar Electrical Power Program for Offshore (SEPPO)


UPDATE


Following the information sent to you as a PON in October - (Click here to open a PDF for your reference), the situation is:-

THREE applications have been approved by Government for the $8000 grant
TEN are awaiting approval
TWO are awaiting their 'no commitment' assessment
The plan is for AWS to order/install in batches of 5 systems

Installations have started and you can see and read about Paul Purvis solar installation experience below.

Paul and Joy recently fitted a Solar Photo Voltaic power system to their house in Elvina Bay. They have taken advantage of the federal government's $8000 subsidy. As a bonus, the installing company donated a $900 photo voltaic panel to Pittwater High School to further complete their plan to make Pittwater High a totally carbon neutral school for their power needs.'

They found the installation was relatively painless, taking only a day and half for the professional installers to deliver the panels, install the system and test. If you would like to discuss the installation with them, they can be contacted on 02 9979 9667.

Remember, if you have any questions, ring John Harrison at AWS (9533 7444) or Greg Roberts (9979 5228)


| | | |
| --- | --- | --- |
| | powered by the sun | |
| | | |
| | | |
| | | |
Photos courtesy Paul Purvis

---
SIRA Roads News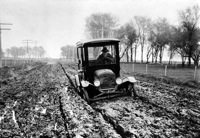 The SIRA Roads Committee has met to go through the Council's Storm Water and Drainage Master Plan. The proposals are exciting and will be worked through with the Council during the New Year. The final document will then be put on public viewing later in 2009.

In the meantime, the SIRA subcommittee is about to go through the Roads Master Plan. If anyone on the island would like an input into how are roads are managed, developed and cared for in the future please join the working group.

Call Anne Palmer on 9999 3478 for more details.

---
Local Council Matters






COUNCIL AGREES ON PROJECTS FOR FEDERAL FUNDING



Pittwater Council agreed at its meeting this week on a list of projects to be funded through money for councils from the federal government announced last month.

Pittwater was awarded $256,000 in federal funding following the inaugural Australian Council of Local Government meeting in Canberra in November, attended by Mayor David James.

Mayor James said the funds had to be spent by September 2009 and would be allocated on "community infrastructure that will deliver tangible benefits to Pittwater."

"For this reason Council has decided to spend the money predominantly on footpath improvements", said Cr James.

"Improved footpaths and shared use pathways encourage a healthier lifestyle by making it easier to walk or cycle," Cr James said.

Key projects will include:

Mona Vale Road (from Bungan Street to Foley Street) – a shared use pathway for pedestrians and cyclists from Warriewood Valley to Mona Vale CBD.
Bramley Avenue to Ross Street, Newport – a footpath link with Newport shops
Rickard Road, North Narrabeen (from Nareen Parade to Anana Road) - providing a safe off-road footpath for users including schoolchildren
Melbourne Avenue, Mona Vale – (from Cook Terrace to Hunter Street) - connecting an existing path from Warriewood Beach through to Mona Vale Hospital
Winnererremy Bay pedestrian bridge – connecting to Pittwater High Schools' shared use sports ovals.
Mayor James said additional funds for larger community infrastructure would be available under a competitive application-based process.

"We'll be putting in a bid to access these additional funds for a larger scale community project such as a new skate park at Kitchener Park, Mona Vale."

Media contacts: David James, Pittwater Council Ph: 9970 1104


GARBAGE COLLECTION
Garbage collected from public & private wharfs every Monday & Friday
Recycling collected from roadside Monday

General & metal clean up: 15 Sept 2008 & 30 Mar 2009

Vegetation collection: 21 July 2008 & 19 January 2009
Waste Clean Up Calender to July 2009 can be downloaded here.
Vegetation Collection Information for Scotland Island can be downloaded here.






WATER HARVESTING PROJECT LAUNCHED AT NEWPORT



Pittwater Council's new stormwater harvesting project at Porters Reserve Newport will be officially launched on Thursday 11 December at 10.30am.

The project was made possible with a $150,000 grant from the federal government's Community Water Grants program. It will provide around 70% of the irrigation needs of Porters Reserve without relying on drinking water from the mains supply.

The grant was matched by Council funds, with the project costing just over $300,000.

A group of Year 5 students from Newport Primary will be taken on a tour to see how the project works as part of the launch.

Project coordinator Jennifer Pang said that the project was just one of the initiatives that Council had introduced to reduce water consumption in the Pittwater area.

"The students will get to see how the stormwater is collected when it rains and how it is pumped through a device that removes the gross pollutants and sediment."

"Once the water is treated it is pumped into storage tanks that contain a total of 180,000 litres which is then used to irrigate the reserve," Ms Pang said.

The students will assist with the planting of native trees using the stored water for irrigation. The trees will help to screen the tanks and provide more shade at the reserve.

"They will also participate in water sampling on the day to assess the water quality," Ms Pang added.

Deputy Mayor Patricia Giles, who will officially launch the project, said she was delighted to see water recycling in the local community.

"I am pleased that the federal government recognised the importance of this project by providing funding so the reserve continues to be irrigated during dry periods, " she said.

"This is also good news for the users of the reserve such as Newport Rugby Club who will benefit from the improved condition of the playing fields," added Cr Giles.


Media contact: Jennifer Pang, Pittwater Council Ph: 9970 1209


---
Meditation Classes ?


My name is Nila and I am new to the island. I'd like to arrange weekly daytime meditation and relaxation sessions on the island.

Either at my home at 74 Thompson St or at the Community Centre.

I'd love to hear from interested people Ph 99992445



---
You Asked..


Scots on Scotland Island


Hello. You may remember I came to the island in 2005 in order to document your community and connection to place. I am delighted that in 2009 I will have an opportunity for producing and showing some of this material in Scotland, on a very pretty island called the Isle of Bute. We are also looking for material to accompany the exhibition which shows in some way the history of Scots going to Australia and especially to Scotland Island: any visuals, copies of old newspapers cuttings, photographs or text would be very welcome. This could include more recent Scots immigrants too. If anyone can direct me to where I might access some of this material I would be very grateful.

I can be contacted at judy@xyris.com.au or 07 3844 3111. Many thanks, Judy Parrott.


---
For Sale
If you have something for sale that you think locals would like - let us know and we will put a SINGLE line entry in the PON at the beginning of each month...

---
What's On in Pittwater - Self Editing Event Diary
Click Here
Scotland Island Traders - On-line shopping

from your computer, through your door on Scotland Island. Contact Graeme on 0419460331 or click here for full details
Scotland Island Children's Centre

, Catherine Park (Long Day Care Service) 8.30am - 4.30pm (Tues, Weds & Thurs)
Playgroup @ Children's Centre every Monday, 10.00am - 12 midday
Other services include: School Holiday Programme / Facility & Equipment Hire
For information please call 02 9979 7856 or email: siocs@comcen.com.au

LOCAL REAL ESTATE AGENTS:

EMERGENCY CONTACT NUMBERS:
| | |
| --- | --- |
| ALL EMERGENCIES (Police - Fire - Ambulance) | 000 |
| Police Assistance Line & Information | 13 1444 or 9281 0000 |
| Broken Bay Water Police | 9910 7899 or 0412 162 093 |
| NSW Fire Service General Information 9265 2999 | 9265 2999 |
| Rural Fire Service General information | 9450 3000 |
| State Emergency Service, Warringah/Pittwater SES | 9486 3399 |
| National Parks & Wildlife Service: 000, general information | 9457 9322 |
| Dept of Community Services: general information | 9977 6011 |
| Sydney Water | 132 090 |
| Energy Australia | 131 388, (ah) 131 909 |
Membership of SIRA, Emergency Scotland Island Water Contacts and Application for Water + Guidelines for water, in one document:
click here for information
(while online) Download the Scotland Island 'Water Agreement' by
clicking here
(while online)

AIRLINES, BUSES and RAILWAYS:

WEATHER:

Join SIRA

You can now join the Scotland Island Residents Association by

clicking here.

Please print the page and return the completed form to SIRA at this address: The Treasurer, SIRA, PO Box 70, Church Point 2105. Please NO CASH. Contact SIRA at

sirapittwater@hotmail.com
---
Archived Newsletters:
A complete set of past electronic newsletters since May 2000 can be found and read at https://www.ymlp.com/pubarchive.php?sira or by clicking here

or by visiting the Mona Vale Library. The Island website is at www.scotlandisland.org.au


---
Finally:


If you would like to contribute to this newsletter it's easy!. Send an e-mail to the editor by clicking here. Type your short contribution (100 words would be fine) and assuming it is of general interest to the community, does not include matter of a political nature and is not offensive to your neighbours, it will appear next month.

SUBSCRIPTION INFORMATION

:


To get on and off this newsletter, click here or got to: http://www.scotlandisland.org.au/signup . To change your address, click the 'modify' link at the bottom of this newsletter.

The views expressed in this newsletter are not necessarily the views of the Scotland Island Residents Association (SIRA), or the Western Pittwater Community Association (WPCA)


---