"The Silver Messengers" REVIEWS:
FIP SELECTION "
Carmen Souza pays vibrant tribute to Horace Silver
Rich in her African heritage, the singer-songwriter-guitarist and pianist Carmen Souza mixes her jazz approach with the sounds of Cape Verde. From scat to whispering song or full of joy, she cultivates nuance, appropriates saudade to slip in contemporary colors and builds world jazz with the complicity of her faithful acolyte Theo Pascal, bassist, composer and arranger. Together they bring a new sparkle to the world of the emblematic pianist and pioneer of hard bop." FIP (FR)

4****"fascinating new disc...
Souza infuses Silver's repertoire with a few Cape Verdean creole musical idioms, such as funaná (an accordion-powered dance music) and the rhythmically rubato and social-conscious coladeira, as well as Northern Brazil's pulsating duple-metered dance music, baião. She glides thorough these styles and in between sings in Portuguese, English and creole with supple ease and superb invention."
4****
"What Souza creates is more than a
fusion of
two worlds, it´s simply beautiful music...
It´s hard to imagine a more moving homage to one of her heroes."
4**** 
"
The Silver Messengers' delivers as the ultimate tribute

" 
UKVibe.org (UK)
"Her voice, singing technic, her grace and knowledge
make her jazz loved worldwide...
Folkmagazine (DE)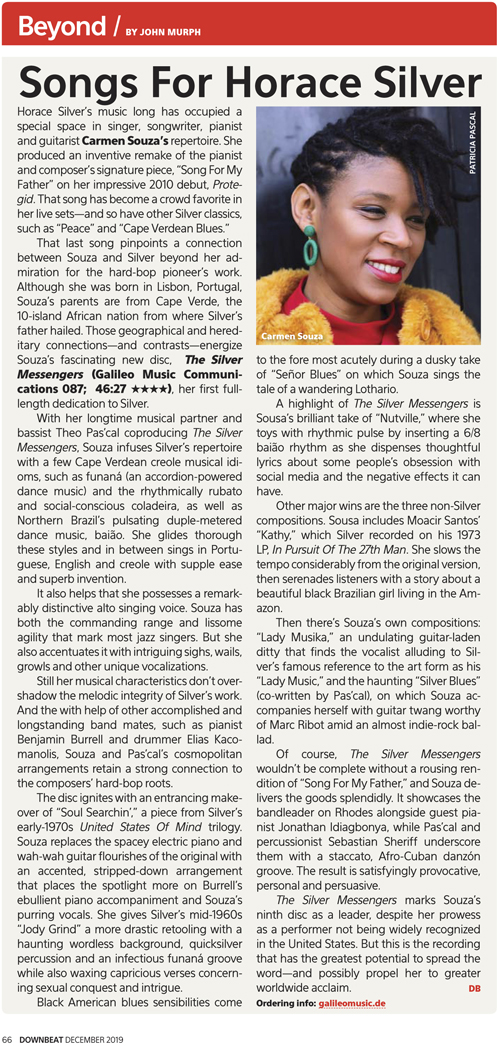 4****Audio Magazine (DE)
4****Concerto Magazine (DE)
Indispensable / A Must
Paris-Move
(
FR)
"a particularly beautiful tribute to the legendary American-Cape Verdean jazz pianist,
singer and composer Horace Silver." 
"This is absolutely the best of both worlds! It's a wonderful introduction to the performances of Souza and the marvelous blend between Souza and Silver." 
Dave Rogers, WTJU 91.1Fm (USA)
Cd of the week @RDPAFRICA Radio (PT)
Cd of the week @smoothJazzFm (PT)
Cd of the week @SR2 KulturRadio (DE)
"Carmen Souza confirms herself as an eclectic artist with a fresh, sophisticated but accessible sound, and is among the most interesting protagonists of that World Music synonymous with zeroing distances and barriers between global traditions and cultures." 
Paulo Marra, AllaboutJazz.com
(DE) JAZZTHETIK Cover story
CARMEN SOUZA plays HORACE SILVER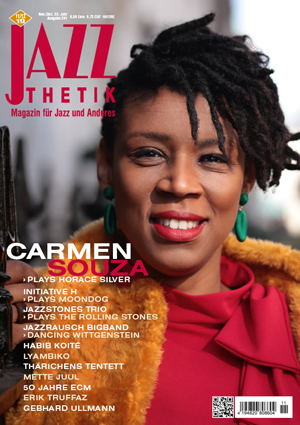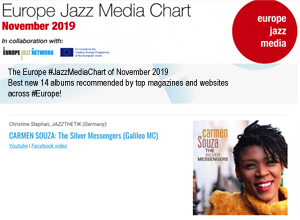 (3 months)
>Nominated for the Best Afro Jazz album @AFRIMAAWARDS 2019 (All Africa)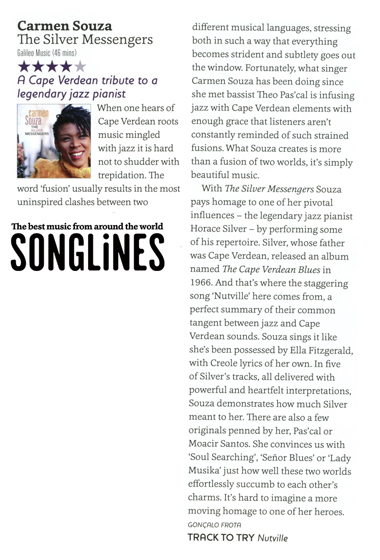 "A clear and vibrant timbre, endowed with a prodigious technique but without ever being a slave to it, touches the pieces with grace and unpredictability"
Pink Noises @RomaJazzFest (IT)
"Spectacular tribute to Horace Silver"