Dear Dutch Learner,
Last month's winner of the free Dutch lesson was Liz Carver. Gefeliciteerd Liz! Liz has received her lesson already, and it was great!
(The solution was "kleuren".)
Since I got so many enthusiastic reactions in October, I decided to publish a new puzzle this month. This time a so called "rebus". This is how it works:
<![if !vml]>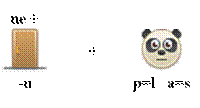 <![endif]>
The first picture is a "deur".
ne + deur – u becomes "neder"
<![if !supportLineBreakNewLine]>
<![endif]>
The second picture is a "panda".
p=l, (2nd) a = s, so the word "panda" becomes "lands".
The complete puzzle forms the word: "Nederlands", which doesn't mean "the Netherlands" (= Nederland, with a sharp t-sound at the end), but "Dutch".
The first Dutch learner to send the RIGHT solution of the rebus below (7 words, 1 sentence) wins a free private lesson (1 hr)!
<![if !vml]>

<![endif]>
By the way, this rebus was created at myrebus.com, it will also work for English and German words! If you can't see the rebus well on your device, you can go to this link. It will be a slightly different puzzle, but the solution is the same!
In case you prefer to use your Dutch in a more creative way, you could join Nannette's workshop: Paper Roses. (Nannette is author of a Dutch book with the same title). Tuesday afternoon, November 6th, in Bussum, €40,-. Please mail her for more information.
<![if !vml]>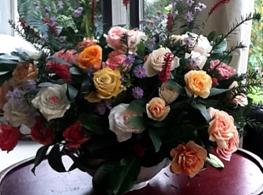 <![endif]>
Have fun and tot ziens!
Syl