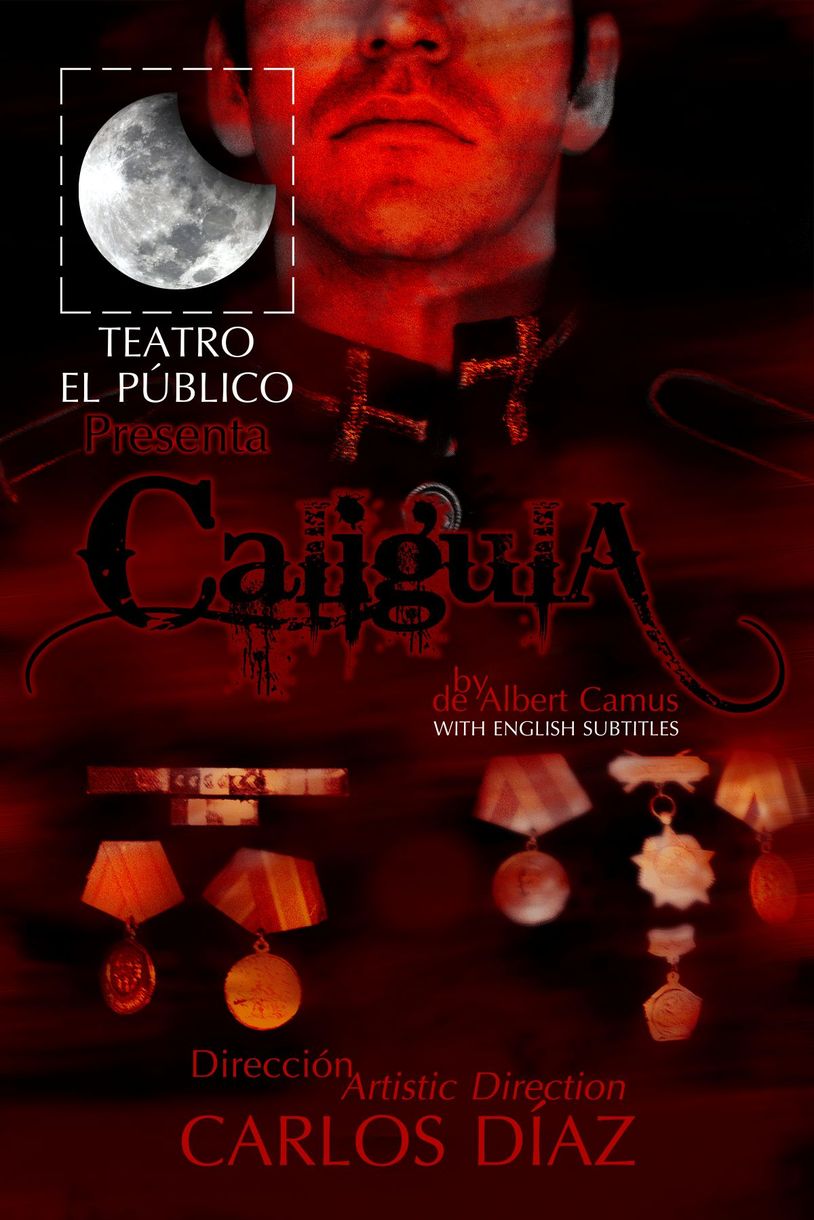 Calígula by Teatro El Público

June, 14, 15 & 16 8PM

Colony Theatre
1040 Lincoln Road, Miami Beach
Tickets on sale after Memorial Day...
Caligula Synopsis
Caligula's obsession with the impossible drags him to the bodies that surround him and that he imagines as slaves to his desires. This performance, following the guidelines per the method that our group has developed with each premiere, corroborates these erotic possibilities. Cross-dressing and sensuality connect the protagonists, breaking down norms of conventional genre to tap into interpretations of masculinity and its boundaries, as well as its formula for desire. This formula includes desire for similar bodies, and reinvents itself through embraces and provocations that Teatro El Público uses not only to offer an irreverent reading of Camus, but also to reveal through audacity the fact that the work's ideas and characters are still relevant to contemporary times. The work addresses those bodies that play out the wearing of uniforms and garb and who, in their anachronistic games and references to haute couture, see themselves as provocative; revealing them as dangerous mirrors of pleasure beyond limits or possession, explosive both in terms of theater and seduction.
Calígula Sinopsis
La obsesión de Calígula por los imposibles lo arrastra a los cuerpos que lo rodean y que él imagina como esclavos de su deseo. Esta lectura nuestra, siguiendo las pautas de una manera de hacer que nuestro grupo ha ido fundamentando con cada estreno, ratifica esas posibilidades eróticas. Travestismo y sensualidad enlazan a los protagonistas, quebrantando normas de género convencionales para tramar otras lecturas sobre lo masculino y sus desbordes, sus fórmulas de un deseo que incluye a los cuerpos semejantes y los reinventa mediante abrazos y provocaciones que Teatro El Público emplea no solo para ofrecer una lectura irreverente de Camus, sino para decirnos, a través de esos "atrevimientos" que sus personajes e ideas son también cómplices de este tiempo, de esos cuerpos que juegan a usar uniformes y vestuarios que, en sus juegos anacrónicos, en sus referencias al mundo de la alta costura, quieren saberse provocativos: espejos peligrosos de un placer que no distingue los límites de la posesión, sino que la hace estallar en términos de teatro y seducción progresiva.
Calígula Cast
Directed by/Puesta en escena sobre el original de Albert Camus: Carlos Díaz.
Costumes Design/Diseño de vestuario: Carlos Díaz, Vladimir Cuenca.
Original Music/Música original: Ulises Hernández.
With/Con:
Fernando Hechavarría,
Broseliana Hernández,

Carlos Miguel Caballero,
Osvaldo Doimeadiós,
Ismercy Salomón,
Yeyé Báez,

Yanier Palmero,
Javier Fano,
Yerandi Basart,

Carlos Riverón.