Bitter Creek Candle Supply, Inc.  Newsletter 

 

_________________________________



Call Toll Free:  1-877-MELT WAX

 



"Where Creativity Flows!"
This year marks Bitter Creek's 20th anniversay! 
20th Birthday Bash!
We have some amazing sales going on this month that you won't want to miss!
Celebrate With Us and take advantage of some great deals!
 

 

 

 

 

 

Receive 1oz of the following 

"Candy & Mints" fragrances for just $1.00 each!

(Limit of 2 per fragrance)

Choose from the following fragrances:

Smells just like Bazooka Bubble Gum!

You'll wish you had a handful at the first whiff of this scent! Great year 'round but ever-so-perfect for Halloween... BOO! 

Buttery, rich, creamy caramel! You can actually smell how thick and gooey this is!

 

A "hot" Valentine scent! Just like the candies!

Light and sweet, like the carnival treat... this one will melt in your mouth.

*Peppermint

Fresh, clean, cool and minty. A true, sharp peppermint... perfect for foot scrubs, holiday candles or just everyday!

Incredibly strong and yummy scent smells just like real spiced gumdrop candies! Sweet, spicy, good and gummy!

Sale ends Saturday, March 31st
| | | |
| --- | --- | --- |
| |   | A classic looking jar in a unique new size! |
For one entire week, we are having a

FREE SHIPPING SALE!

FREE UPS Ground or Spee-Dee Ground Shipping

in the contiguous United States

on all regular orders of $150 or more! 

 

Mar. 1st at 12:00am central time,

and ends on Mar. 7th at 11:59pm central.

Special is good during those days only and applies to orders placed during the

special only and on in stock items only.

No back orders or rain checks will be given.




Sale excludes wax, gallons and cases of bath and body, cases of soap, glassware, pottery, buckets, and bulk items

such as sand, additives, pallets, etc.

Customers will be charged any shipping fees for

non-qualifying items on an order.

Does not apply to trucked freight orders!

 

Sale ends Wednesday March 7th

 

 

 

 

 

 

 

 

 

 

 

 

 
 

 

 

 

 

Choose from the following Jars:

Sale ends Saturday, March 31st
All Closeout Liquid Candle Dyes

20% off! 

 

Over 24 shades to choose from!

Sale ends Saturday, March 31st

 

 

  

 

 

 

 
 

 

 

Choose from the following flavors:

  

Sale ends Saturday, March 31st

 
Sale ends Saturday, March 31st

 

 

 

 

 
 

 

 

 

 

 

All orders $25.00 and over will receive

All orders $50.00 and over will receive

Sale ends Saturday, March 31st
~Fragrance Give-Away Sale!~
Purchase 10 pounds or more of any fragrance oil (mix & match) and

receive 

one

(limit of 1 free fragrance per day)

*Please be sure to mention which free fragrance you would like, within the comment section when placing yoru order. Thank you! :)

Sale ends Saturday, March 31st

 

 

 

 

 
~Fragrance of the Month!~
is $2.00 off per lb. this month!
Sweet, fruity & colorful just like the Easter candy!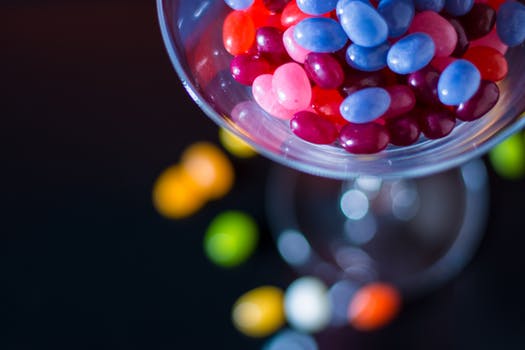 Sale ends Saturday, March 31st
 

All online orders of $50 or more are automatically entered each month to

win $10 in BC Bucks!
~Bitter Creek Announcements!~
 

 

 

 

 

 

 

 

Don't Forget to turn your

clocks ahead!

Daylight Saving Time Begins!
 

 

 

 

 

 

 

 

Everyone at Bitter Creek would like to wish all of our customers a
 

 

 

Spring Begins!

Happy Spring!
 

 

 

 

 

 

Bitter Creek Candle Supply

will be closing at 12:00 cst.

in observation of

Good Friday.

Happy Good Friday!
Do you have a creative and original "Tip of the Month" to share? Send it in to
Tips@candlesupply.com
and you could
Win $25 in BC Bucks!
***Must enter code "MAR18"
into the comments section of your shopping cart (not the coupon code box)!
 Discounts will not be automatically calculated by the cart on these sales, but will be calculated by our office and reflected on your invoice.
Sales end Saturday, March 31st 11:59pm (cst)!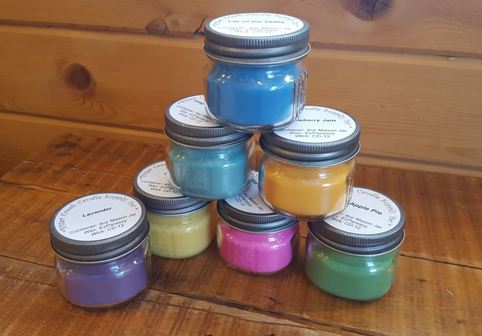 Check out our new blog post
*Brand NEW 4oz Mason Jar Candles!*

As always, we appreciate your patronage and look forward to being of service to you!