NEXT VIRTUAL EVENT - GAIL TSUKIYAMA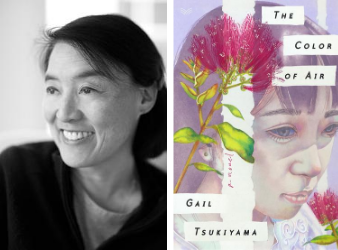 Thursday, August 13th at 6 PM
We are pleased to announce
Gail Tsukiyama
, San Francisco native and New York Times bestselling author of
Women of the Silk
and
The Samurai's Garden
for our next virtual event. This gorgeous and evocative historical novel is about a Japanese-American family set against the backdrop of Hawai'i's sugar plantations. Alternating between past and present--from the day of the volcano eruption in 1935 to decades prior--
The Color of Air
interweaves the stories of Daniel, Koji, and Mariko to create a rich, vibrant, bittersweet chorus that celebrates their lifelong bond to one other and to their immigrant community. As the volcano Mauna Loa threatens their lives and livelihoods, it also unearths long held secrets simmering below the surface that meld past and present. Please join us Thursday, August 13th at 6 PM to celebrate a powerful novel exploring culture, family, and community.
NOW OPEN FOR OUTDOOR BROWSING!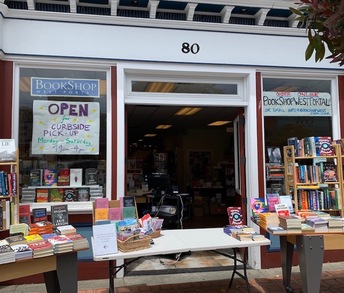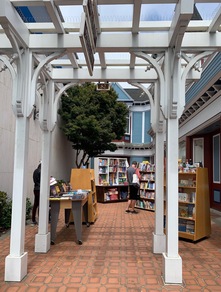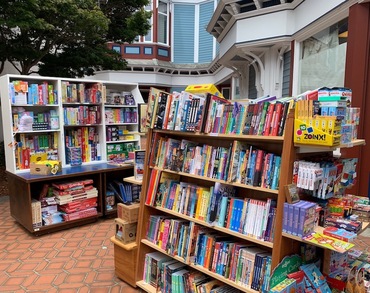 Dear Friends of Bookshop West Portal,
We are happy to annouce we have moved many of our tables and bookshelves out into the courtyard for outdoor browsing.
Come by and shop for books in the open air! Our knowledgable staff is on hand to answer any questions you have, or to help you find the perfect book. In addition, we have gifts, games, puzzles, craft/science kits, and a wonderful selection of children's books. We also provide complimentary gift wrapping.
We are still offering curbside pick-up as well as the option to ship books directly to your home. Please call us at (415) 564-8080 or order via our website:
www.bookshopwestportal.com
. We can get most book within a day or so.

As always, thank you!

Sending warm wishes to you and your families,
Bookshop West Portal