HySolarKit al GeoFilmFestival di Cittadella. Con il nostro prototipo ibrido solare risaliremo la penisola per entrare nelle splendide mura di Cittadella (PD), dove giovedì 4 febbraio parteciperemo alla giornata finale del GEOFILMFESTIVAL - Il Cinema degli Elementi, diretto da Rocco Cosentino e patrocinato dall'Università di Salerno. Tra gli ospiti, Alessandra Angeli, regista del film Asphyxia, in cui il nostro prototipo ha girato alcune scene. Appuntamento alle 10.00 in piazza Scalco, dove si potrà provare HySolarKit. Seguiteci su Facebook!
HySolarKit at GeoFilmFestival in Cittadella. We are going to travel across all Italy with our hybrid solar prototype to enter the hystorical walls of Cittadella, near Padua. Thursday February 4th, 2016, we will participate to the final day of GEO Film Festival, dedicated to environmental issues and sponsored by the University of Salerno. Among many guests, we will meet Alessandra Angeli, who has directed Asphyxia, a movie where our prototype has been filmed. At 10 AM we will be at piazza Scalco, where is will be possible make a test drive with HySolarKit. Follow us on Facebook!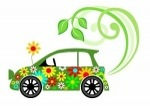 Omologazione più facile per il retrofit elettrico. E' stato approvato e pubblicato in Gazzetta Ufficiale il decreto che disciplina la conversione dei mezzi con motore a benzina e gasolio a quello elettrico. Si è aperta una strada che renderà più agevole l'ibridizzazione solare del parco veicolare. Informazioni a questo link.
Easier certification for electric retrofits in Italy. New legal standards recently approved in Italy make it easier the certification of retrofit conversion of conventional cars to electric vehicles. This new legal context will foster further progresses toward simplifications for solar hybridization retrofit.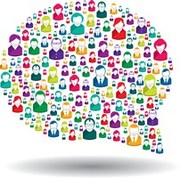 Diventiamo soci? Prosegue il percorso verso l'adesione alla piattaforma di "Equity Crowdfunding" Assiteca Crowd. A breve sarà possibile l'acquisizione di quote sociali a chi è interessato ad investire sul nostro progetto ed a condividerne i risultati. Questa modalità innovativa di partecipazione finanziaria, introdotta di recente in Italia, offre anche notevoli benefici a livello fiscale. Restate in contatto con noi o scriveteci (info@eproinn.com).

Become a partner?
We are candidating this project to  
Equity CrowdFunding
, through the web platform
Assiteca Crowd
.
Shortly,
potential investors could share the results of our project, also getting fiscal advantages. Keep in contact with us
(
info@eproinn.com
).

Una rete di imprese. eProInn aderisce a GALA SMARTNET, una Rete di imprese ad alto valore tecnologico che opera come player nazionale ed internazionale nello sviluppo e nella produzione di soluzioni integrate a supporto della sviluppo territoriale "smart". Dettagli al link http://www.eproinn.com/gala_smartnet_it.php

 Autofinanziamento e sconti! E' ripartito il crowdfunding: aiutando il decollo del progetto HySolarKit, riceverai il libro "Il sole con le ruote" e potrai ottenere forti sconti sull'acquisto del kit. Un ottimo investimento! Un grazie da parte dello staff del progetto va ai nostri primi finanziatori: Marco Matano, Cono Giuseppe Sanseverino, Andrea Gadda, Enrico Marchesini, Tonino Chiarini, Giuseppe Tesoro, Gianluca Bertone, Nicola Borrazzo e Paolo Cacciagrano. Aggiungiti a loro!!!
Crowdfunding, and discounts! You may support the project HySolarKit by donating, with PayPal or Credit Cards. You may also  have a discount of twice the contribution for future purchase of the kit: a very smart investment! Our warmest thanks to our supporters Marco Matano, Cono Giuseppe Sanseverino, Andrea Gadda, Tonino Chiarini, Giuseppe Tesoro, Gianluca Bertone, Nicola Borrazzo and Paolo Cacciagrano. Join them!!!
HySolarKit su Radio24 - Finanziamento europeo per HySolarKit - Il progetto sulla stampa francese - Prospettive di sviluppo in Cina - HySolarKit al cinema
HySolarKit on air at Radio24 - HySolarKit funded by Horizon 2020 - HySolarKit gains popularity in France - HySolarKit Toward China - A movie with HySolarKit
Il progetto HySolarKit è promosso da eProInn, una società di spin-off creata presso l'Università di Salerno.
The project HySolarKit is fostered by eProInn, a spin-off company of the University of Salerno.

Click here for a short video on HySolarKit, with subtitles in English. Directed by Federico Di Cicilia.